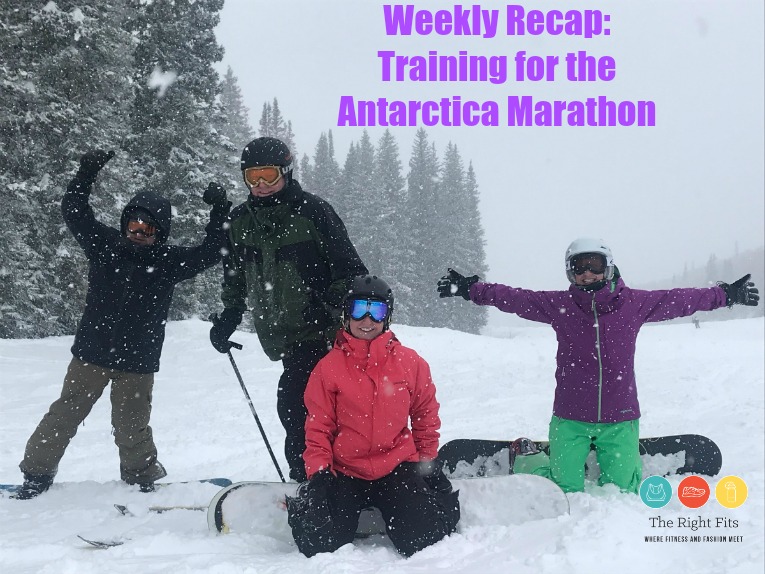 Another week of training for the Antarctica Marathon is complete! Let me share how things went:
Monday: 8.5 miles after work. I tried my best to pick up the pace for some of it, but struggled due to to…well, due to everything I think! The snow, the weather, tired legs from two consecutive 60 mile weeks. I had a tempo workout on the schedule but I didn't hit the paces. I did what I could. Winter speed work is tough.
Tuesday: Rest day.
Wednesday: 10.5 mile "run commute." So cold. My eyelashes were super frozen, in fact one was basically frozen shut!
Here's another pic from after I came inside- it thawed just a little bit. I think the temperature was 1 degree with plenty of snow coming down.
You can't say I'm not getting out there to prepare for Antarctica- I definitely am trying to!
Thursday: I decided to give myself a break from the cold and run on the treadmill instead. 5 miles total with 10x100m sprints (6:40 min/mile pace), 1 minute recovery in between. Just a short workout to keep the legs loose.
Friday: We had an 11 am flight to Colorado for a ski/snowboard trip with some friends, so I did my long run early Friday morning. Fortunately, my friend Christie had 9 miles on her schedule, so she joined me for some of it.
And it was a cutback week in mileage too- after 20 miles last week, 14 miles felt great! It was darn cold again though…Same old story.  My Garmin died again in the cold- how is it going to last in Antarctica? It's not old at all, and it never used to die in the winter, even on similarly cold days. I would really love to have the stats from Antarctica, so I'm trying to figure out a backup plan. Friends, if you have an old Garmin lying around that you're not using, let me know! I'll wear two of them for insurance.
Anyways, that afternoon, we arrived in Steamboat.  It was sunny and warm!
We were worried that there wouldn't be great snow for skiing, but fortunately that wasn't the case. That night Steamboat Springs got a TON of snow.
Friday night, we had some beers at Mountain Tap Brewery and then a delicious meal at Salt & Lime.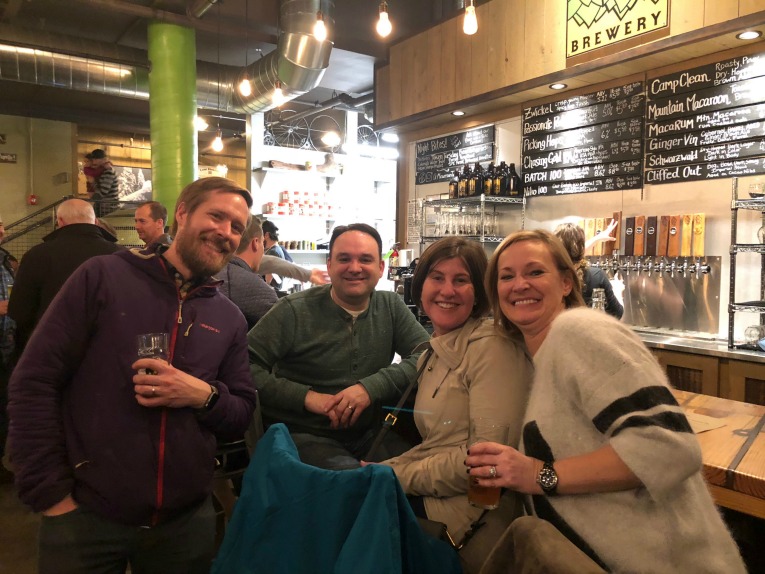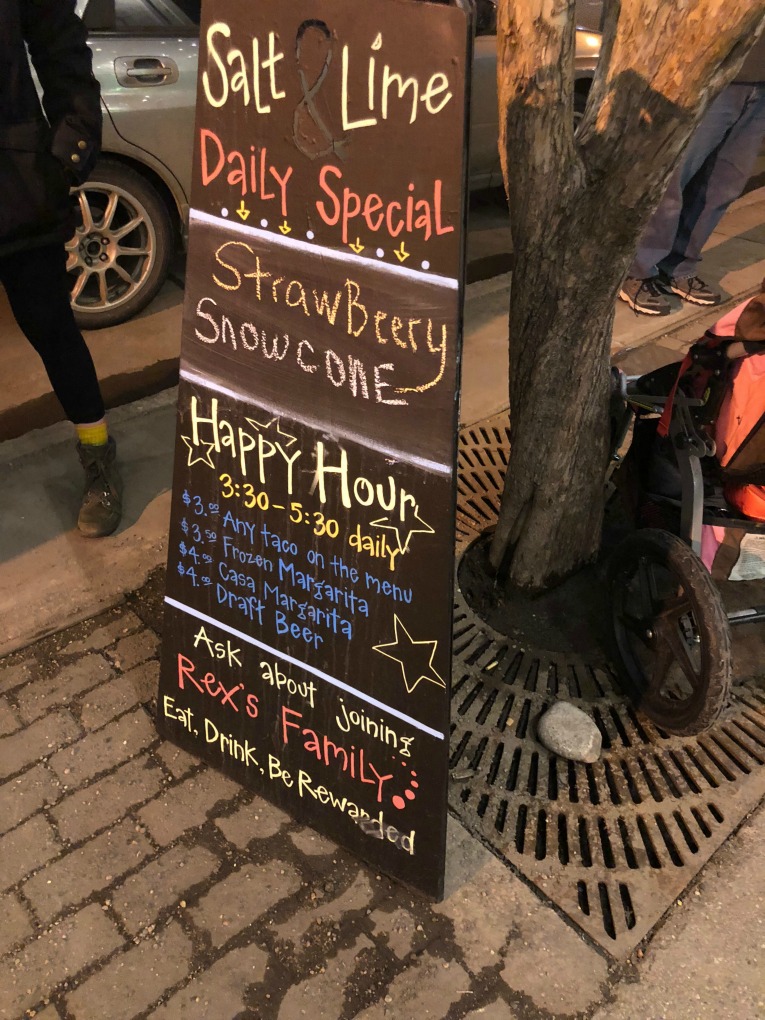 Saturday: Our first day in Steamboat Springs and it had snowed all night! My friend Vicki and I got up around 7 to run, but it was slow going with several inches of 'fresh powder' so we only managed 3 slow ones.
Then a full day on the mountain!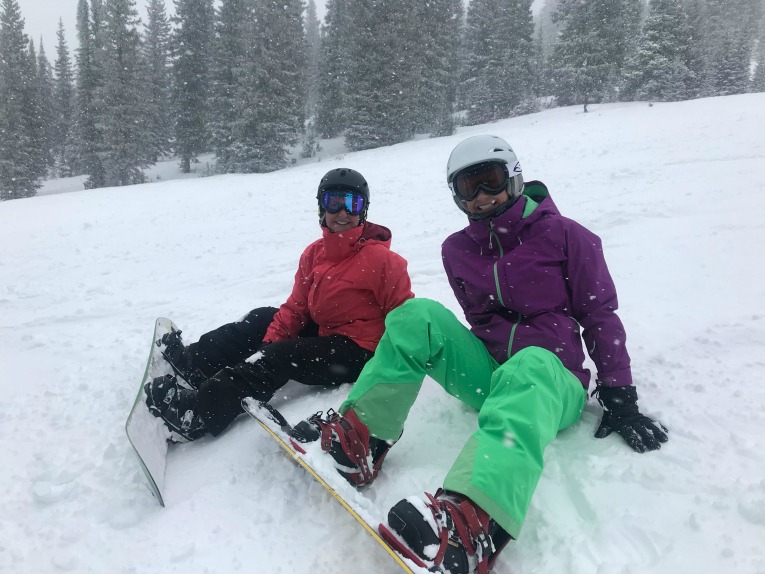 Saturday night was actually the Steamboat Springs' Winter Carnival, which included fireworks and several "lit" up skiers. My pictures didn't really turn out, but it was super cool to see!
Sunday: No running, just snowboarding.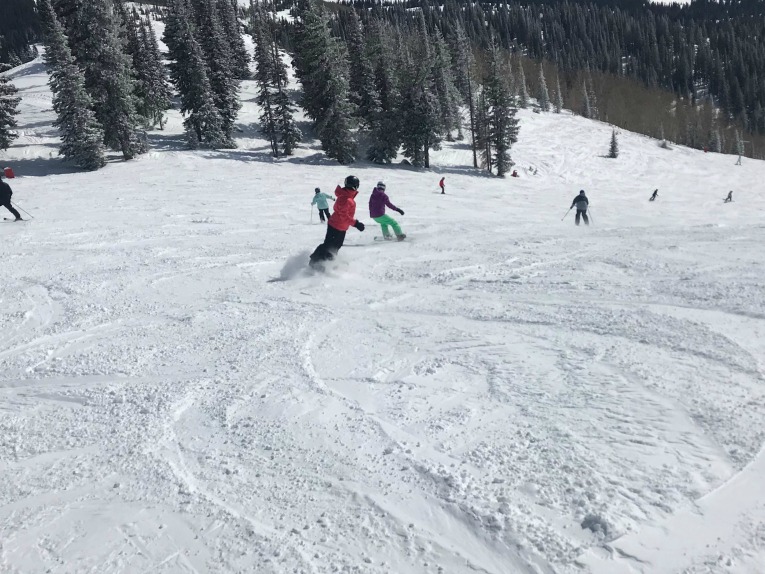 Summary: Only 42 miles of running, lots of cross training with snowboarding (I'm sore!) Technically I did miss two scheduled runs, an 8 and a 4, so I was supposed to be at 54 miles. My excuse was vacation and lots of snow.
This wasn't my best week of training for Antarctica, but I had two big weeks before this (60 miles each) so I think I'll be okay with a cutback week, especially one that coincides with a fun mountain vacation!
I'm linking up with HoHo Runs and Taking the Long Way Home for their Weekly Wrap link-up, check it out: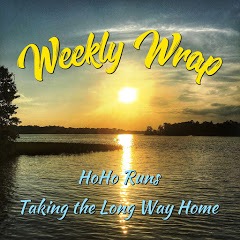 (Visited 489 time, 1 visit today)