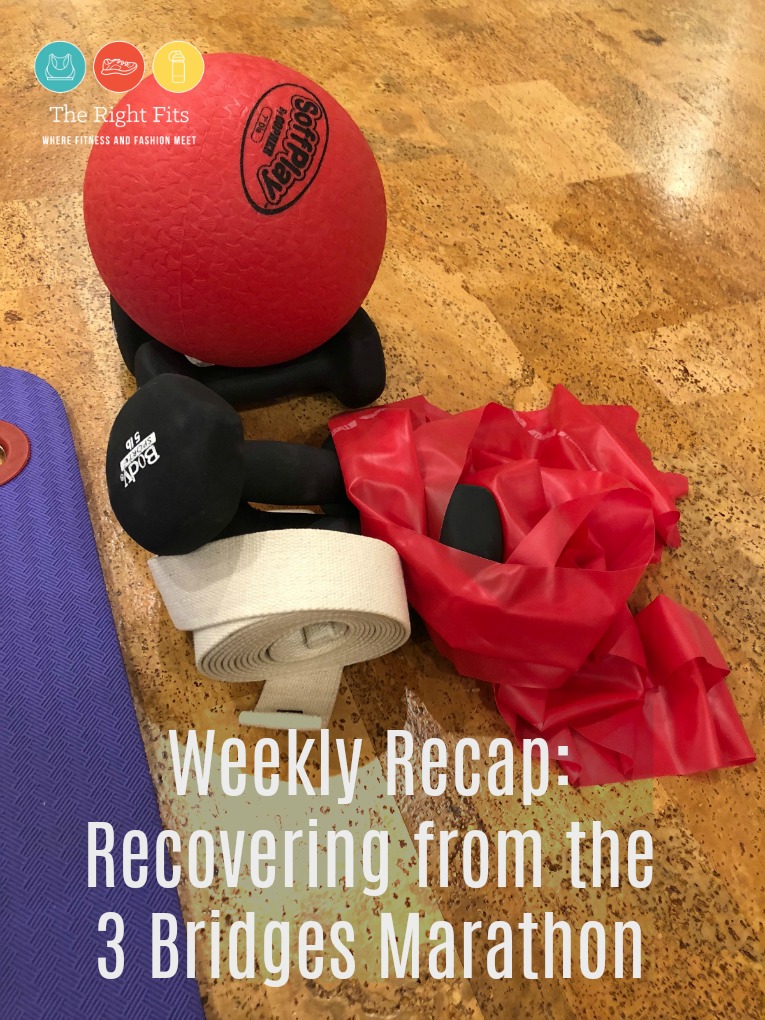 Happy Holidays! I hope everyone had a great long weekend. I'm a little behind in my weekly recap, since I was focused on publishing my 3 Bridges Marathon recap- check it out!
As I mentioned in that recap of the 3 Bridges Marathon, Jess and I will no longer be hosting our link-up, so today I'm just linking up with HoHo Runs/Mississippi Piddlin to share my training details.
I'm not technically training for anything yet, just recovering this week, though Antarctica is just over 10 weeks away…Exciting!
I'm so glad it was a recovery week as I felt like it was busy, busy, busy leading up to Christmas!
Monday: [solidcore] in the morning. After work, Dustin and I had an awesome celebratory dinner at Martina in Linden Hills, which might be our new neighborhood favorite (well..Tilia still wins, but the food and drinks at Martina were very good!)
Tuesday: [solidcore] again. After work, we went to the British Arrow Awards at the Walker. We try to go to this every year- if you haven't been, you should check it out! Tickets are cheap (maybe $12?) and its only an hour or so long, showing all the best commercials from the UK over the last year. A fun event!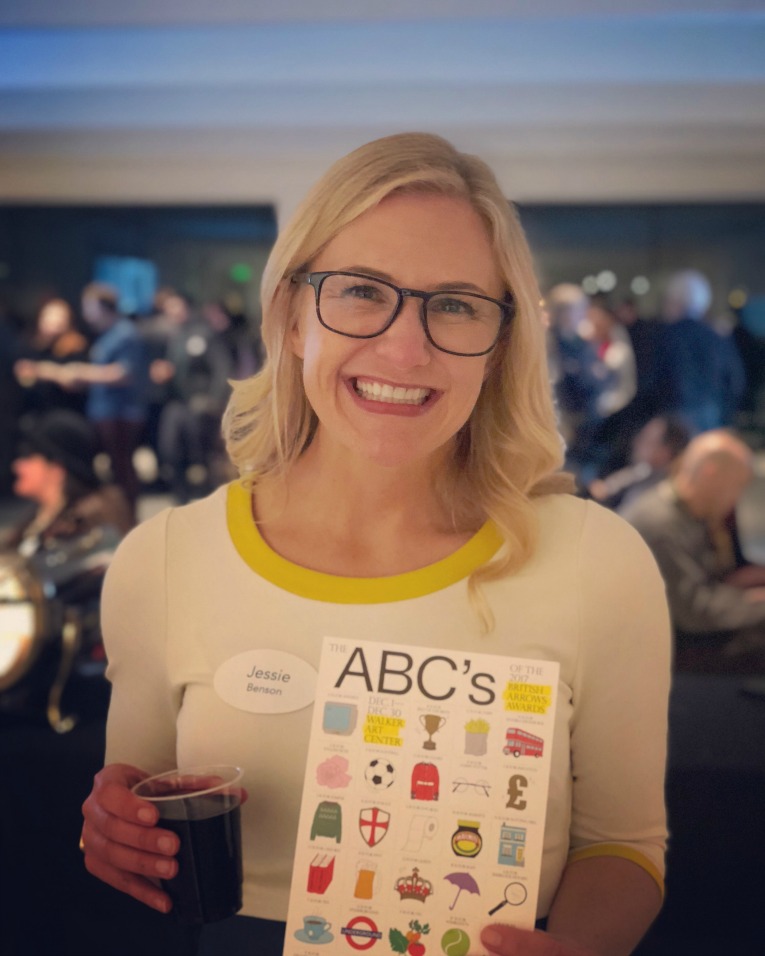 Wednesday: One hour barre class at the barre Edina. After work, my friend Christie and I went to a holiday party at Gear Running (my favorite neighborhood running store!) I picked up some last minute gifts for friends/family…and maybe a few for me 🙂 i.e. such as some more Smart Wool running socks, another pair or Rabbit Mountain Climber shorts, and another Run MSP tee.
And the awesome people at Gear gave me a pair of Goodr sunglasses to review. I haven't had a chance to run in them, but they seem to stay up on my (flat) nose when I tried them on. At a price of just $25, Gear said they are selling like hot cakes!
It was a fun little party, followed by pizza at Hello Pizza (one of my favorites, right next door!)
 
Thursday: Rest.
Friday: Barre again at the barre Edina before work. After work, we went to "Die Hard Christmas" at the Bryan Lake Bowl theater with my friend Peri.
Oh my gosh, it was so funny! I was a little worried because it didn't start until 10 pm, and I figured I would be tired, but I stayed awake 🙂 It was a mockery of the Die Hard movie- hilarious and very well done. Another fun and affordable Christmas event I'd recommend!
Saturday: FlyFeet class with my friend Monica. She's a founding member here and goes all the time (Remember this guest post that she did?)
FlyFeet is a treadmill based fitness studio. If you've been reading for awhile, you may remember I tried it out when they first opened and I liked it, but its TOUGH and probably wasn't the best idea for my first time lacing up my running shoes again post-marathon. I felt so clunky and out of shape! I tried my best to hang on during the 2-mile time trial followed by 200m sprints (ugh!) but I had to take a lot of breaks.
FlyFeet is a great workout and I'd like to incorporate more of these classes into my schedule. It's not that far from my office, so I'm thinking I could take the bus there and then walk over to my office after a morning class. I purchased a 3-pack of classes for now and will see how often I can make it happen.
I spent the rest of the day grocery shopping, wrapping presents, and lots of other last minute preparations for the holidays.
Sunday: My first official run post-3 bridges!
Dustin, Matilda, and I ran an easy 4 miles in the morning, before joining Dustin's family for the matinee of A Christmas Carol at the Guthrie Theater.
It was so lovely! I hadn't been to A Christmas Carol there in many years, but they perform it at the Guthrie every year and it's so good. Another holiday recommendation for locals 🙂
I'm writing this post on Christmas Day as we wait for Dustin's family to come over for Christmas brunch. We have an egg bake, cinnamon rolls (made from scratch), fruit salad, sweet potato tots, baked brie, coffee, bloody mary's, Bellini's…and more!
We'll be relaxing here at our house for the day before heading back to work tomorrow.
It's crazy cold here, so I have a feeling I will be running on the treadmill this week. What about you? Still able to run outside?
(Visited 265 time, 1 visit today)