Hi all and happy Sunday!
I'm here with my weekly recap, linking up with Jess from Jess Runs ATL. Details below if you want to join our link-up 🙂
(I'm also joining HoHo Runs/Mississippi Piddlin, who host similar link-ups. Check them out!)
There are only TWO weeks-14 days- until I run the New York City Marathon, my 6th World Major; I'm so excited!
Here's how training went this past week:
Monday:  Tempo!  2 mile warm-up, 4 miles at 7:25, 2 mile cool down. 8 miles total at 8:10 min/mile. I did this after work; Dustin and Matilda (our vizsla) joined me and kept me on pace for the tempo miles. It was a gorgeous fall evening (mid-60's). The tempo was comfortably hard, but I hit the paces. So nice to have a run where I felt strong- finally, although during the taper, haha!
Tuesday: Rest from running. I wanted to fit in some strength before it was too close to race day to do so, so I took a 5:30 am solidcore class. That place is the best. Have you tried it yet? You should!
I came home to an awesome birthday gift from my sisters with tons of stuff to use on our trip next March to Antarctica! Yes! We are running the Antarctica Marathon (via Marathon Tours) next year. We were on the waiting list for THREE years to get in. Already SUPER excited for that race; I will definitely be sharing lots more on that!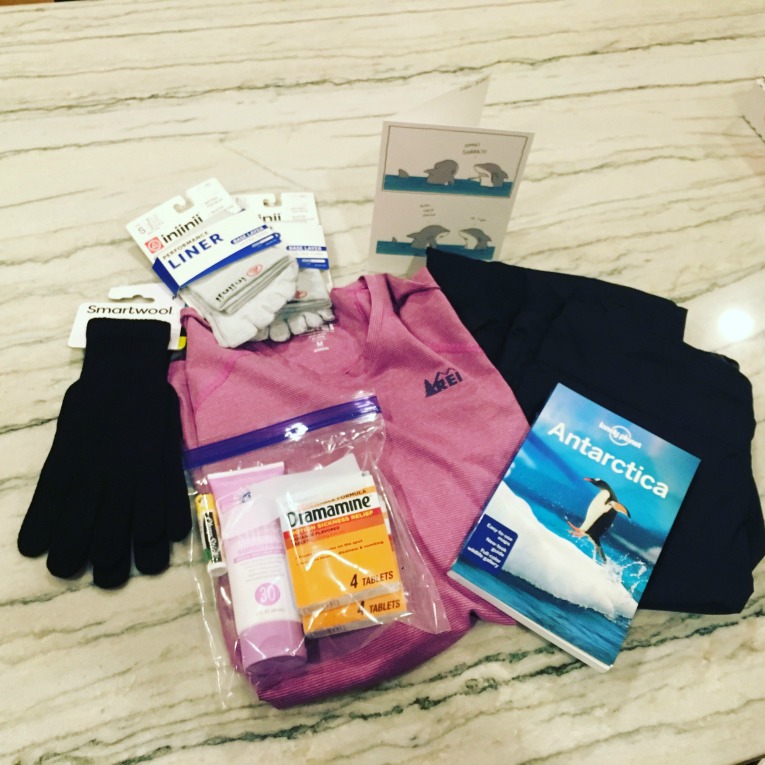 Wednesday: 8 miles at a 9 min/mile pace before work, some with my friend Christie (yay to having my morning running buddy back!)
It was Dustin and my 9 year wedding anniversary. This is the 3rd year that we "recreated" one of our engagement photos. It's fun to see how we've changed…except Dustin still has that same sweater 🙂
Thursday:  I slept in and had to run after work; unfortunately I didn't get out of the office until 7 pm, so it was a very dark run. 2 mile warm-up, 8x400m at a 6:45 min/mile pace, 2 mile cool-down.  7.6 miles total, 8:50 min/mile average.

Friday: 5 easy miles with Christie and Matilda. It was Tilda's first time testing out her new NoxGear Light Hound vest– I'll share more it in another post I'm drafting about dark running tips, stay tuned!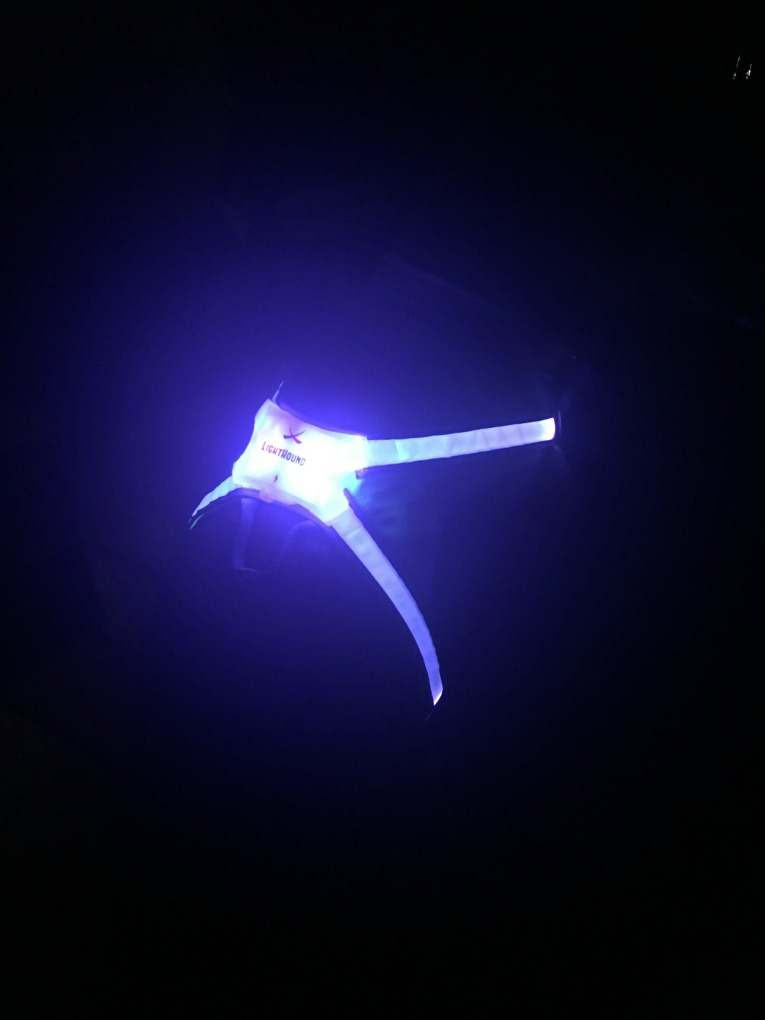 I fit in a quick Pure Barre class as well on Friday. I hadn't gone to a Pure Barre class in awhile and just found out they shortened the class from 55 minutes to 50 minutes. It seems that they eliminated some of the 'against the wall' ab work, which wasn't my favorite part of class anyways, so I'm fine with it.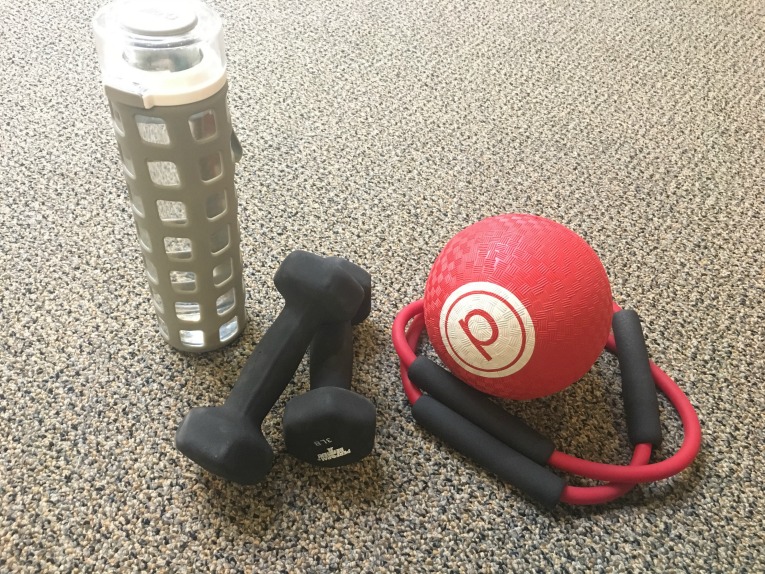 Saturday: 16 mile long run. When I woke up, it was pouring and lightning. I was pretty sure I was going to have to do my run on the treadmill, but closer to 8 am, the lightning had stopped and it was just raining. I would much rather run in the rain than do 16 miles on the treadmill, so I went for it and ran to the Calhoun Beach Running Club, where fortunately there were a few others in my pace doing a long run in the rain. 16 miles total at an 8:55 min/mile.
The fall colors in Minneapolis are just amazing right now- nothing better than running this time of year, right? Even in the rain!

That evening, we did some belated anniversary celebrating, first at Prairie Home Companion with Chris Thile at the Fitzgerald in St. Paul:

…followed by dinner at Travail.

It was our first time eating at Travail- what a fun experience! We will definitely be back again.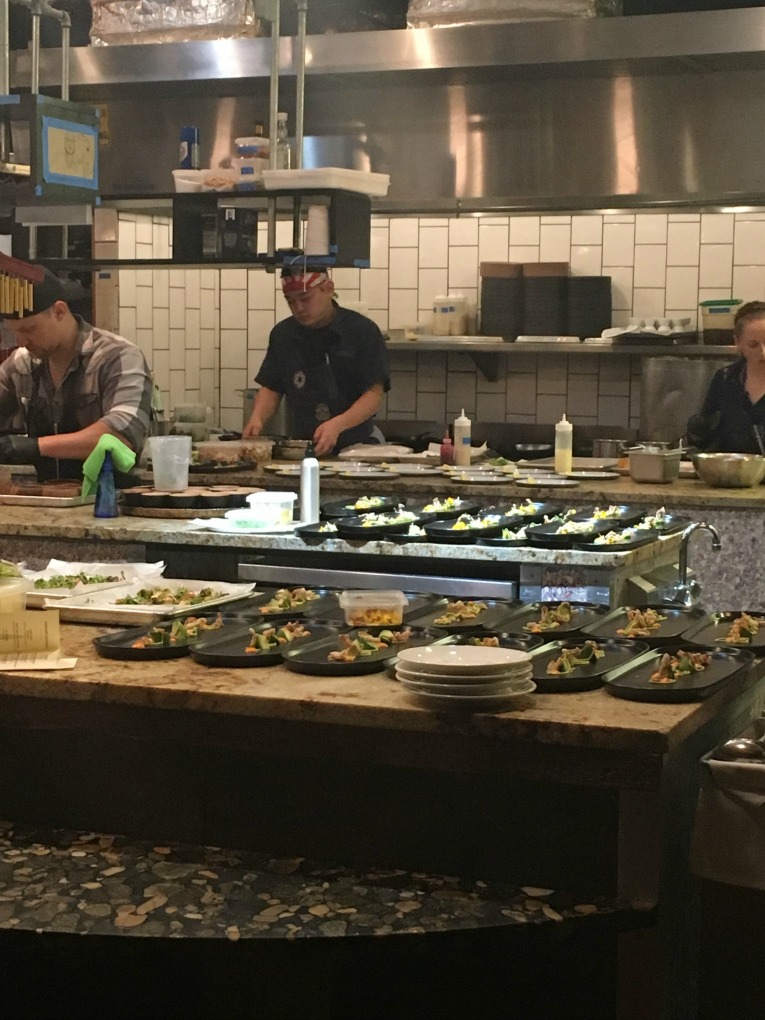 Sunday: 7 recovery miles with my friend Lindsey at a 9:10 min/mile pace.
It was a gorgeous day so we met my sister and her family at a corn maze for some fall fun.


Summary: 1 solidcore class, 1 barre class, 52 miles of running.
52 miles is down from the 67 last week, and next week will be an even bigger decrease in mileage. Taper time!
I'll be re-reading THIS POST about the taper. If you're in taper mode too, check it out.
…And if you're going to be in NYC in two weeks, meet up with Jess and me on Saturday!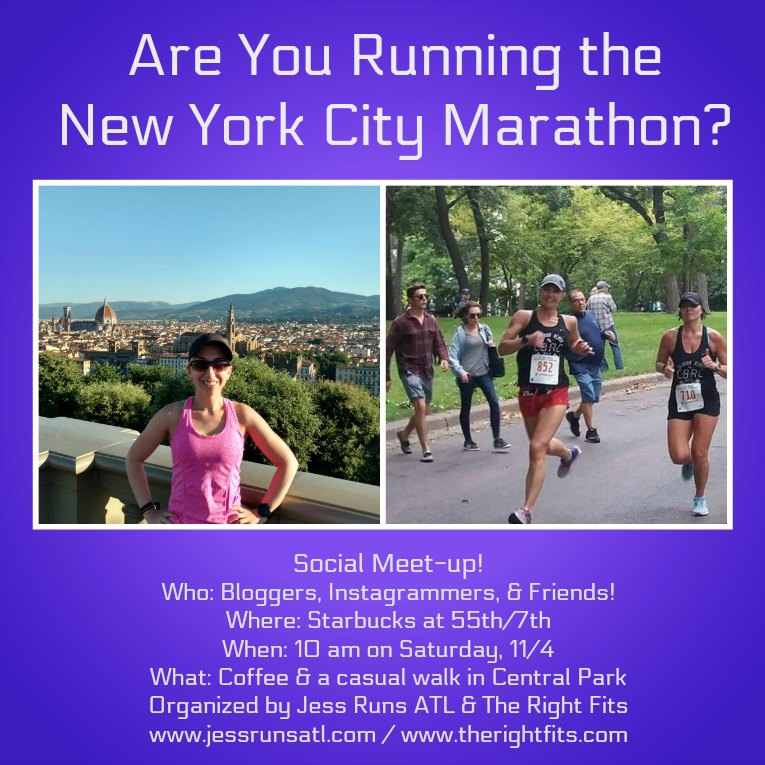 (Visited 383 time, 1 visit today)