Happy Thanksgiving everyone! I hope that you had a wonderful holiday. I'm back today with my weekly recap and link-up with Jess at Jess Runs Atlanta. Be sure to join us- I'd love to read your recap!
Monday: 7 miles before work at a 9:04 min/mile.
Tuesday: 5 miles at 8:55 min/mile before work. My friend Christie and I were about 3.5 miles in before the sleet/hail started. Yikes! I was glad we were only doing 5 miles. I'll definitely be reviewing this list to ensure I have all the winter running gear I need to survive!
Wednesday: FlyFeet Running in the morning. The class consisted of 4 minute intervals, split up by strength sessions with kettle bells: kettle bell swings, thrusters, pushups, butterfly sit-ups, and more. My glutes were SO sore for several days, which is always a good thing! The type of strength training in FlyFeet (more traditional brute strength training) is different than solidcore (<–slow movements/holds until failure). I love them both!
Running-wise, I think I covered about 2 miles on the treadmill in FlyFeet on Wednesday.
I worked from home for a bit in the morning before we hit the road to Milwaukee to spend Thanksgiving with my family. All four of my sisters and their husbands and kids were in attendance, as well as my parents and some of my sister's (the hostess) in-laws. It was quite the party.
After dinner on Wednesday, all the sisters brought all their "hand-me-downs" and we had our annual clothing exchange. Basically we all brought clothes that we don't wear anymore and walked away with clothes that another sister didn't wear anymore. It was a blast 🙂 (Anything that no one claimed was donated to the Salvation Army.)
Thursday: My Thanksgiving morning started bright and early as I offered to join my sister Erin (who I paced at the Twin Cities Marathon this year) for a run.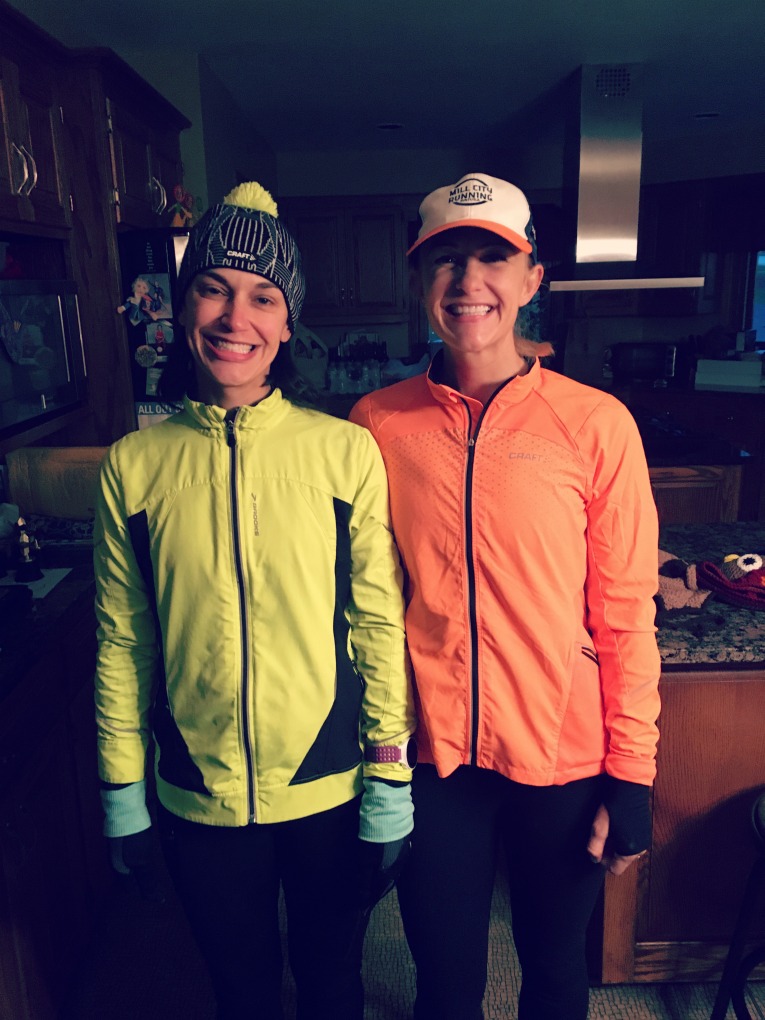 She had 3 miles at tempo, which was around an 8:45 pace. The paths near my sister's house are actually quite hilly, which made the tempo a bit tougher, but she still hit the average pace! We had two miles to warm-up, 3 miles at tempo, and 1 mile to cool-down (the cool-down was a little long, we ended with nearly 7 miles.)
After that run, we joined the rest of my family for a "Barkley 5k."
I have to write a separate post about this event because there is just too much to say about it- so much fun! I ended up with another 3.1 miles, so almost 10 miles on the day.
The rest of Thanksgiving was filled with food and drink…and then more food!
Friday: In order to opt outside (i.e. #optoutside) instead of shop on Black Friday, my sisters Erin and Cresta joined Dustin, Matilda and me for some trail running at Lapham Peak State Park.
Dustin, Matilda and I split off from my sisters and we covered about 8.5 miles. I walked up some of the hills- trail running is tough! Great workout though and beautiful park with well-maintained and well-marked trails. Awesome morning in the great outdoors. (P.S. Matilda LOVES trail running.)
That evening, we stopped by Raised Grain brewery (a local brewery) for a beer to get loosened up for our lip sync contest 🙂
My younger sister Laurie and I both picked songs by Sia…and had very similar costumes!
The lip sync contest is always a blast as its accessible for kids and adults; even some of the 'grandparents' participated!

Saturday: Dustin, Matilda, and I ran 8 miles from my sister's house before hitting the road for the long drive back to Minneapolis. What a fun visit it was with my family- thanks to my sister for hosting!
Sunday: I took a 1-hour spin class at Cycle Bar in Uptown. The classes were free for Thanksgiving weekend. I'll share a full review after I take one more class. Men spin for free on Mondays so I am bringing Dustin along tomorrow night to see what he thinks.
After the spin class, Dustin and I ran a quick 4 mile run (8:28 min/mile average). This is the second Sunday in a row where I went to spin and then ran 4 with Dustin. It's a fun little Sunday routine!
Summary: About 44 miles of running, 1 spin class, 1 FlyFeet Running class.
I will be starting 'official' training for the Boston Marathon on December 1.
Speaking of Boston, my sisters bought me this cool map of the course: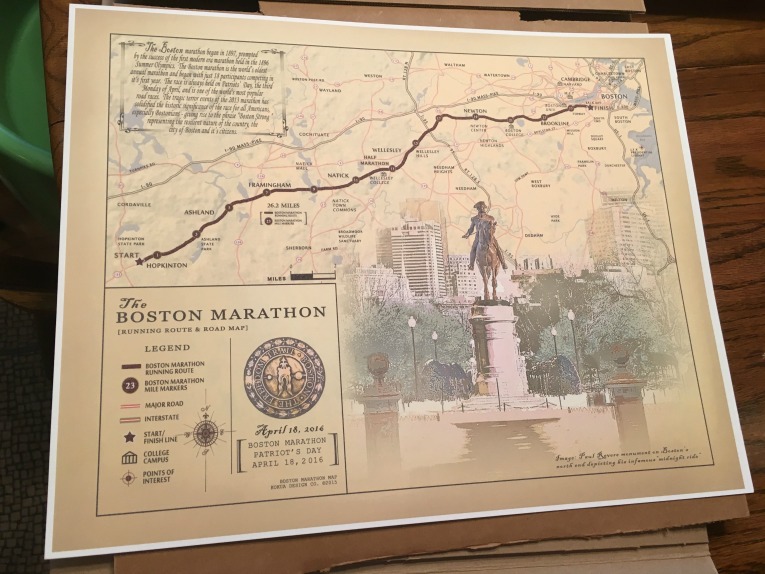 I plan to frame it and hang it in my 'gym' with my treadmill- it will be motivation to get me through tough treadmill workouts this winter!
After such a full weekend, Matilda is pooped! Between all the little kids running around, all the miles she ran, and all the general noise and excitement of the holiday, she has been curled up in a ball under a blanket since we made it back to Minneapolis.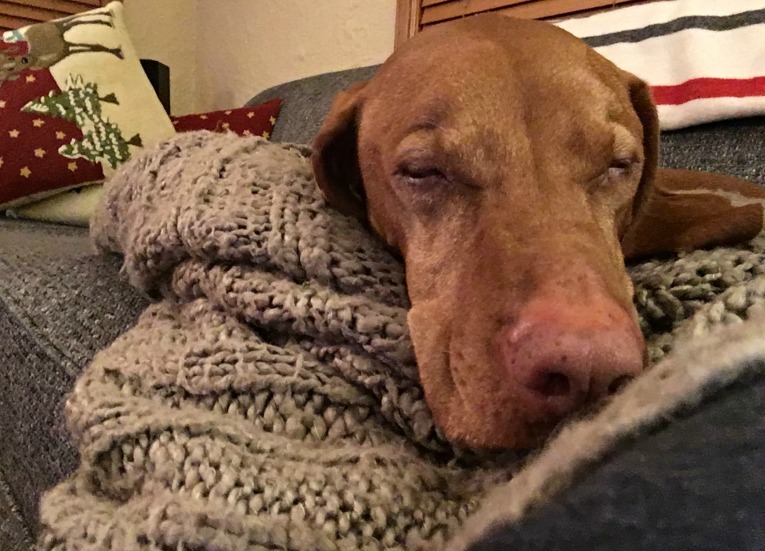 I'm a little worn out myself and it feels like I'm getting a cold. I'm laying low this afternoon and trying to fight it off as best I can…
I'll be back later this week with a recap of our family Barkley 5k and a review of Cyclebar. Stay tuned.
Did you run a Thanksgiving run? How did it go? Any unique family traditions, like a lip sync? Please share! And be sure to link up with Jess and me with your weekly recap. Details as follows:
(Visited 291 time, 1 visit today)