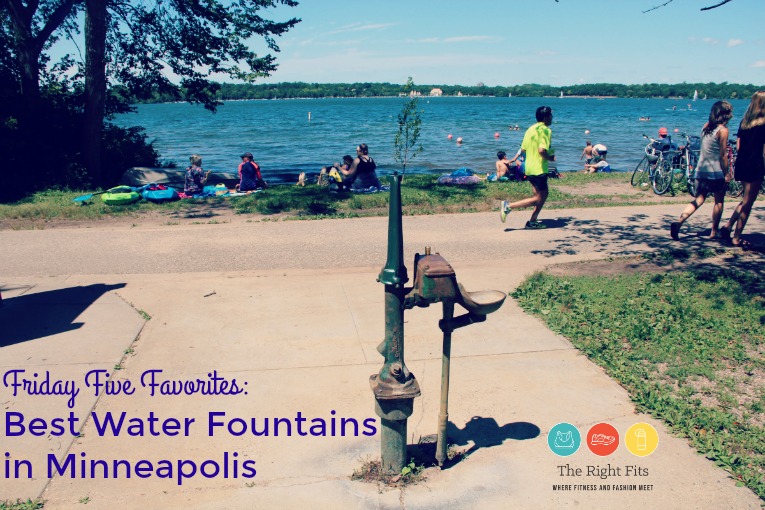 Hydration, hydration, hydration!
Hydration is so important for runners. Often times though, it's easier said than done when on the run. Though I have a few fuel belts that I like, I still fully appreciate and utilize the public fountains found on the Minneapolis trails. Here are my five favorite water fountains!
(Quick caveat: technically, I'm from Wisconsin, so I should call these bubblers. But now that I've been in Minnesota as long as I was in Wisconsin, I call them water fountains!)
1. The Lake Harriet Bandshell Fountain.
This fountain is not a pump like many of the others on the trails. Rather, its 'automatic' and both fountains can be used at the same time ( as well as a nice bowl for your furry running companion too!)
Iron Level: Low
Temperature: Luke warm.
2. The South Beach of Lake Harriet Fountain.
Currently the handle on this pump is not on the fountain- so sad. So for the summer of 2016, this particular fountain is not an option. Now, why would I put a fountain on this list that's out of commission? Because when it is working, it's one of my favorites. The water is very cold. There's a bowl for your pup, Sure you have to work hard to pump it to get the water out, but when you do, it's worth it!
This pump is located right on South Beach of Lake Harriet where you can split to run to Minnehaha Parkway. It's a great location for a much needed water break!

3. The Lynnhurst Park water fountain.
Located by public restrooms (score!), this water fountain is another automatic one. The water is fresh and cold. On a hot day, the nearby wading pool is very tempting! Conveniently located about a mile down Minnehaha Parkway.
4. The Bunny water fountain.
Wait- no longer "The Bunny." His formal name is Cottontail on the Trail. So this should be the Cottontail on the Trail water fountain!
This is another pump fountain. The water can be pretty iron-tasting but its cold and in a much-needed spot about 2.5 miles down the Minnehaha Parkway running trail. And who can resist a quick hello to Cottontail on the Trail?
5. The North Side Lake of the Isles Water Fountain.
Cold is the name of the game here. So cold. Very iron-tasting but so refreshing none the less. Great stop if you're on your way to or from some hill repeats on Kenwood Parkway.
Okay, since a few of these fountains are out of commission, I will give you two more that ARE working on Lake of the Isles!
5+. Lake of the Isles south side fountain
This fountain is city water- very refreshing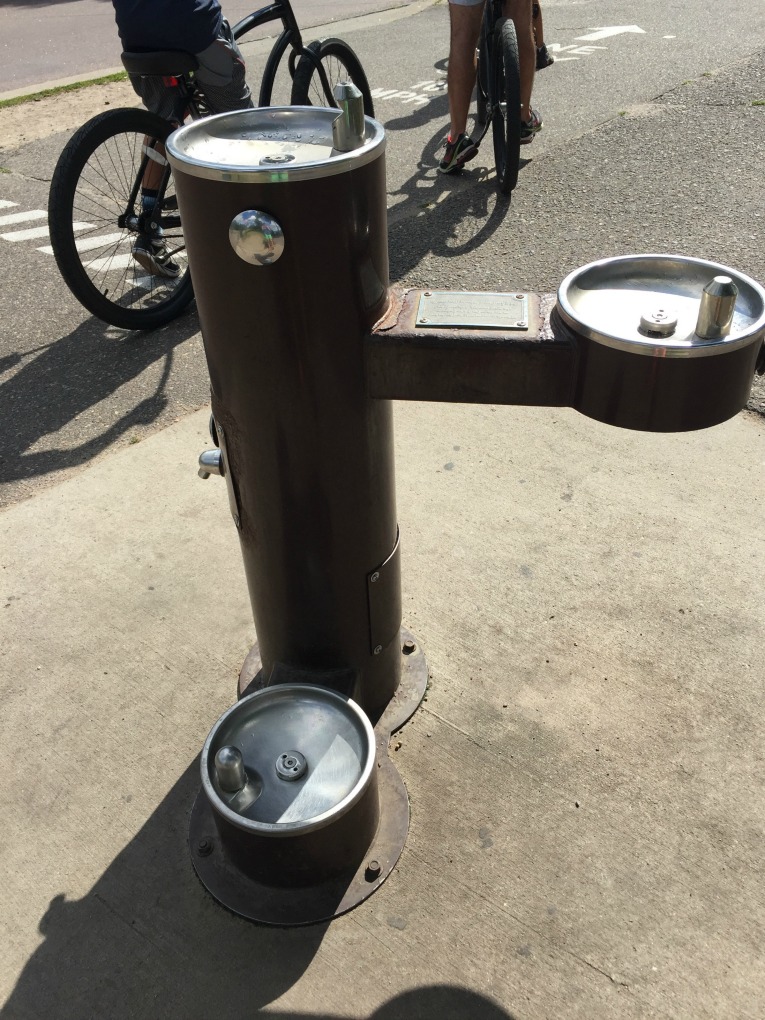 5++. Lake of the Isles southwest fountain.
This fountain is right off Dean Parkway coming from the Calhoun Beach Club.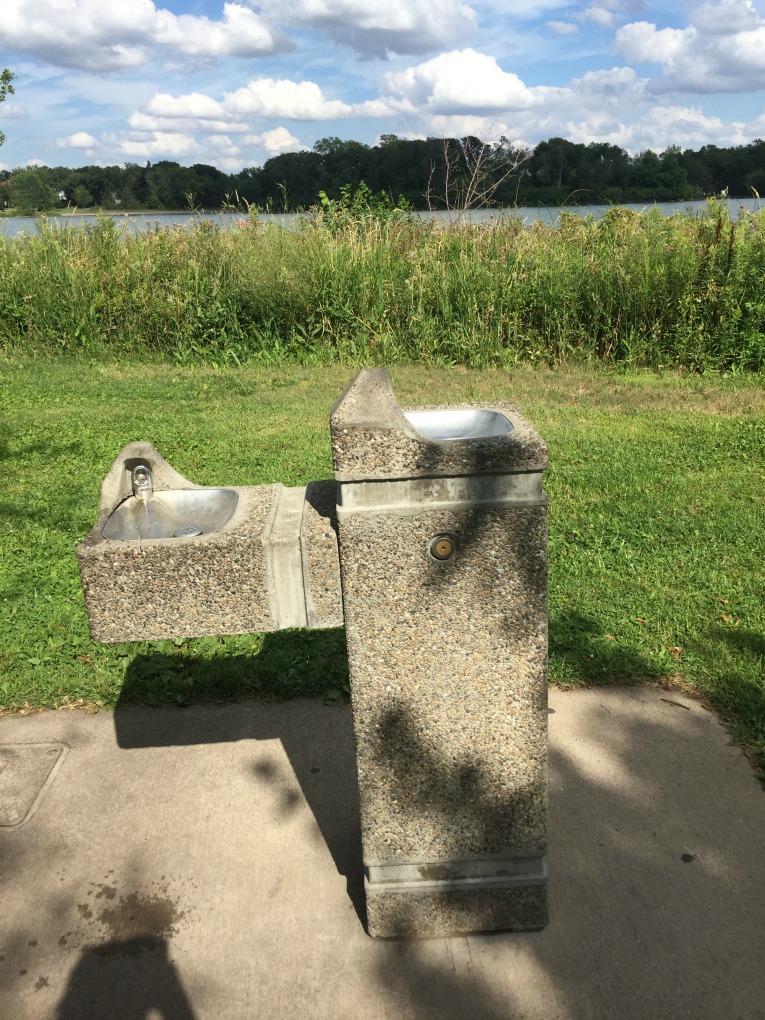 BONUS FOUNTAINS:
There is a fountain outside of the building that houses the Tin Fish restaurant on Lake Calhoun. It's not very cold, but its convenient and its water, which is often all you need.
There is also a very cold and very awesome fountain inside the pavilion off the Lake Harriet Bandshell where Bread & Pickle is located. The building has to be open to access this one though, so if you're running very early in the morning, this one isn't an option.
Did I miss any of your favorite fountains?
This post was mostly focused on the lakes because that's where I run the most. Please share your favorites in other locations, like the River Road, etc!
(Visited 913 time, 1 visit today)