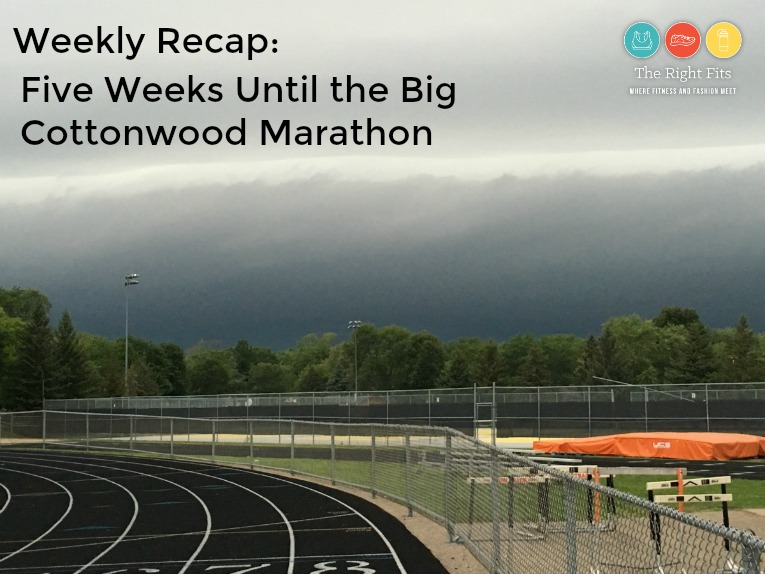 Another week of training in the books! I would say it was mostly a successful week. Lots of miles left me very tired each day though, that's for sure. I took naps on both Saturday and Sunday. I'm trying to ensure I'm getting the rest my body needs (which seems to be a lot of rest, ha!)
Here's how my training worked out this past week:
Monday: My coach's notorious 15-10-10-5 workout. Depending on where I am in my training, sometimes this workout will be 15-10-5, but this week I had the long version. It consisted of 1 mile to warm-up, 15 minutes at 10k race pace (7:30), 5 minute recovery, 10 minutes at 5k pace( 6:55), 5 minutes recovery, 10 minutes at 5k pace (6:55), 5 minute recovery, 5 minutes "as fast as you can". 1 mile cool-down.
I did this workout after work and was so bummed to find my Garmin in my car completely dead! I had programmed the workout in my Garmin for nothing!
The battery must have died because it must have been on the whole day or something. But I didn't want to rearrange my training schedule, so I had to carry my phone and just use Strava. I used the timer on my phone as well for each set. It wasn't ideal, but I got it done.  8.75 miles at a 8:34 average.

Tuesday:  Easy 7 miles after work at a 9:15 min/mile pace. So hot and humid this day- WOW.
Wednesday: Rest day from running. 5:30 am [solidcore] class. Solidcore is doing a promotion right now if you post a #solidselfie at class, you could win classes! My friend Monica already won 5 classes. So if you follow me on Instagram you'll be seeing even MORE selfies than usual, ha!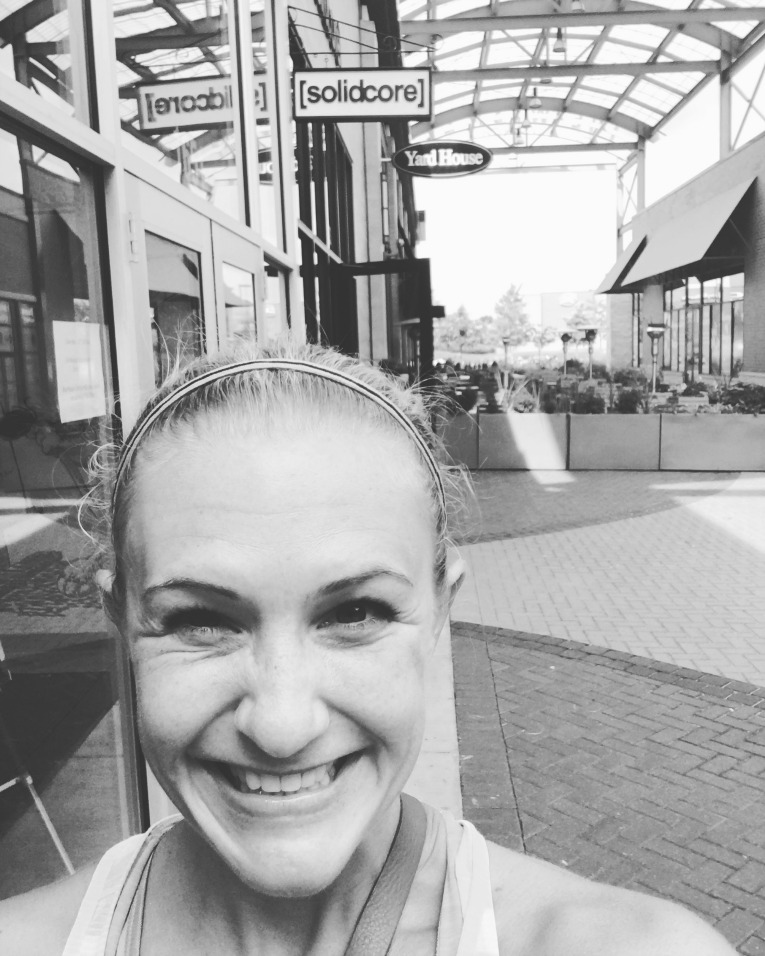 Thursday: Track workout! 2 mile warm-up, 8x400m repeats at a 6:45 pace, 2 mile cool-down. By the time I was starting the workout portion, a nasty storm was brewing…I watched the clouds closely; about 1/2 mile into my cool-down, I decided it was too risky out there. Safety first!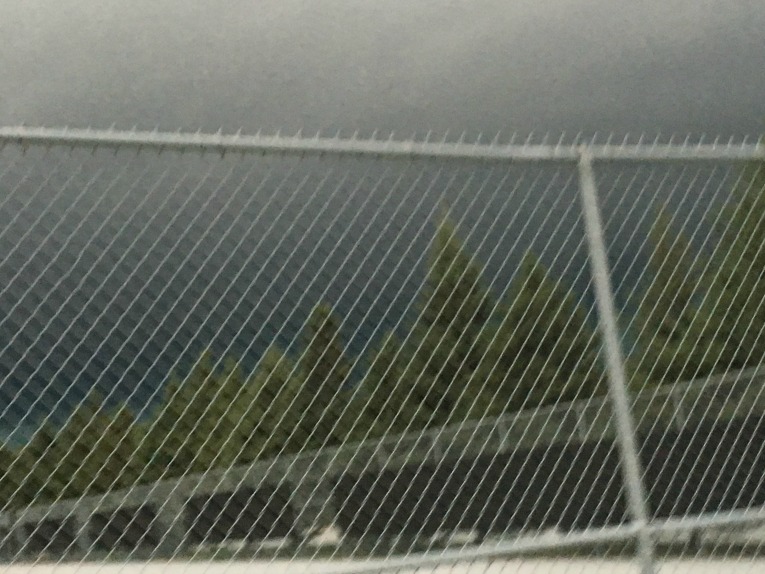 The storm really hit about 2 minutes after I got into my car. It was scary!
I managed 5.75 miles total before I called it quits. I had another 7 miles on my schedule and I actually made it to run club after work (they start at 6 pm). I handled our club hoodie order and needed to delivery a few to the club, so I'm going to try to make it more often.
The hoodies turned out really well! Super cozy.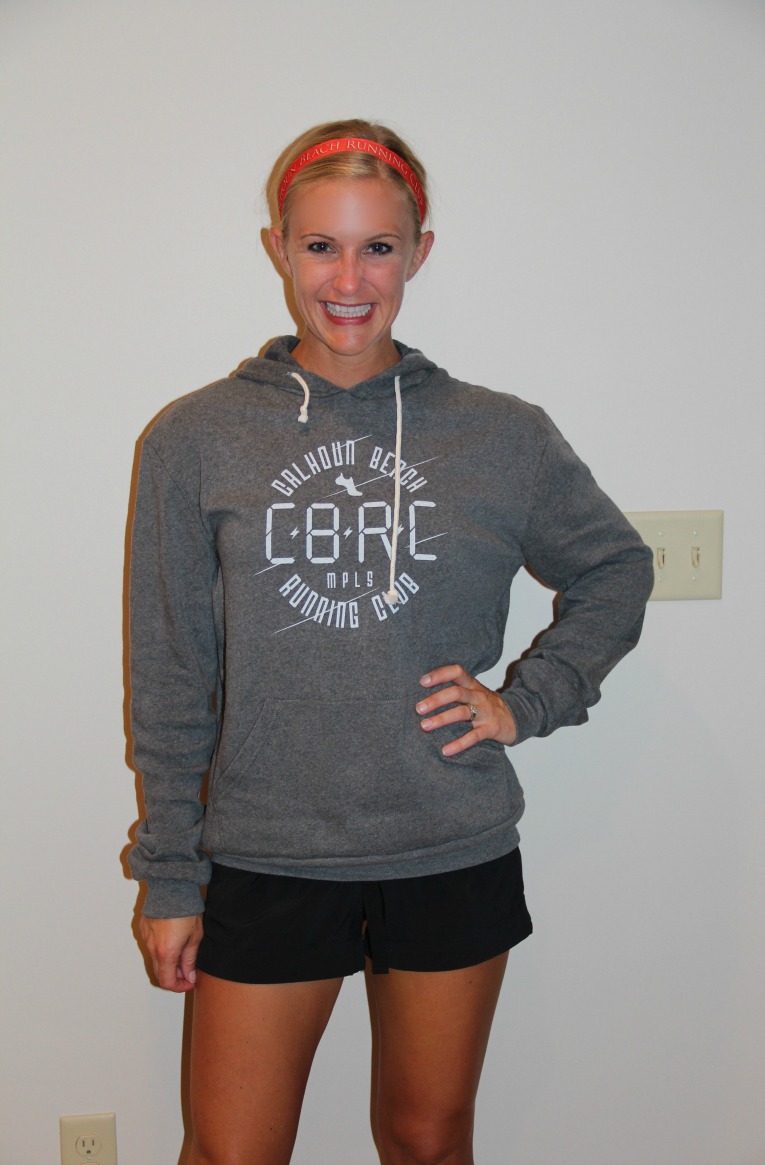 Of course, my easy pace ended up being faster than I would on my own by joining the club- 8:37 average. About 13 miles on the day.
Friday: 8 miles easy in the morning. My friend Christie was doing her long run so I kept her company for part of it.
Saturday: 21 mile long run! WHEW. The weather was so much cooler and less humid this day than it had been for the past few long runs.  I felt so much better.
We were dog-sitting just for the night, so we did a lot of walking at the dog park both days. Tilda was happy to have company. I think she's kind of lonely now that the two cats are gone!
Sunday: MDRA 15k. I did this race last year and it was VERY humid. This year was better weather, but after doing 21 miles the day before, my legs were not up for any sort of racing. I took it pretty easy and enjoyed the miles.
1 mile warm-up, 9.3 miles (15k) at an 8:30 pace.
This race is part of our running club's USATF racing circuit. We had a great turnout and some VERY strong races!

Summary: 69 miles, 1 strength day.
I have three more big weeks of training before a two week taper. And then the Big Cottonwood Marathon will be here- I can't wait!
*Do you run with your phone? How do you carry it?
 The newer iPhones are too big to fit into most of my shorts pockets. If I wear a fuel belt, I can usually put it in there, but generally I don't carry it.
Ever been caught in a thunderstorm on a run?
I was lucky because I was at the track, so my car was very close. I would have been a lot more concerned if I were miles away from safety!
(Visited 285 time, 1 visit today)