This post has nothing to do with fitness or fitness fashion. In fact, Dustin didn't want me to share these pictures as he thinks its a little too personal, but I convinced him that you guys might enjoy it.
Just like the shows on HGTV, everyone enjoys some before/after pictures of a remodel, right?
Our house was built in 1920. There have been at least three previous owners and the ones before us did update the kitchen in the early 2000's. And it was a fine kitchen when we purchased the house.
But after living here for several years, we decided it was time for an update. When we had people over, the kitchen felt very tight. You know how it goes when people are over, everyone hangs out in the kitchen. Also, there was a lot of light in the back of our house that was being blocked off by the wall/cabinets in the back. It seemed that there could be a better flow for our house, a better use of space.
But let me tell you, the project was a long time in the making; we met with so many different contractors and companies before finally, FINALLY starting the project last fall.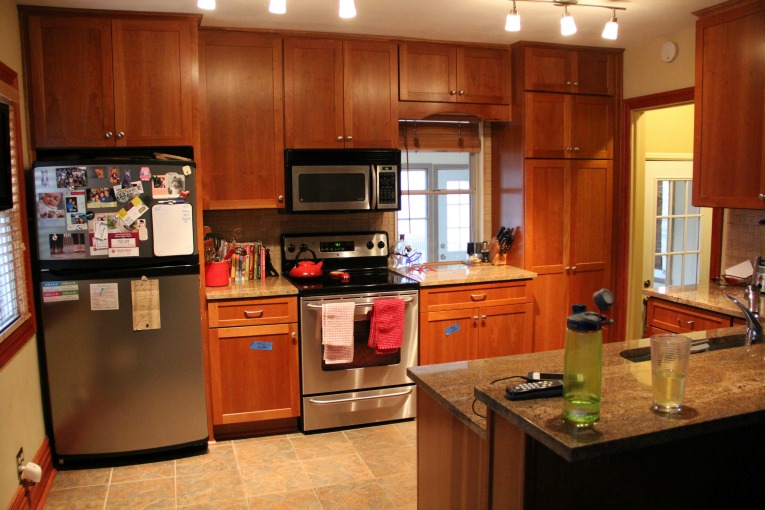 One of the first steps was unfortunately to cut down this big oak tree.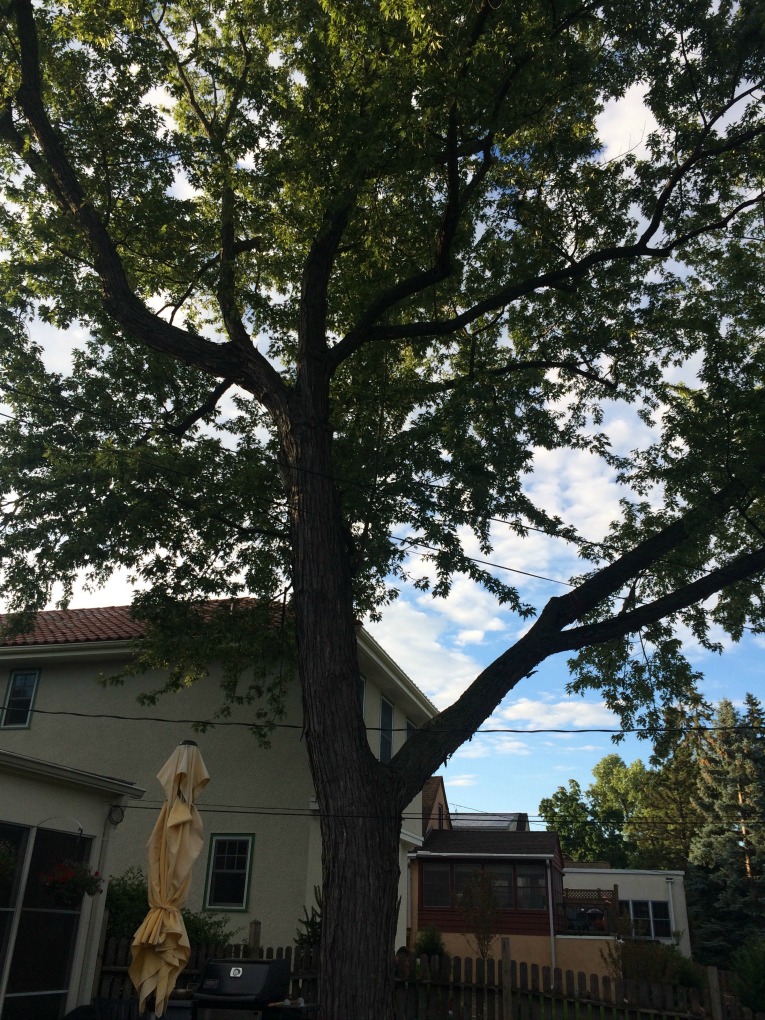 Goodbye old tree…
Then we took apart the deck. I even worked some power tools! #soproud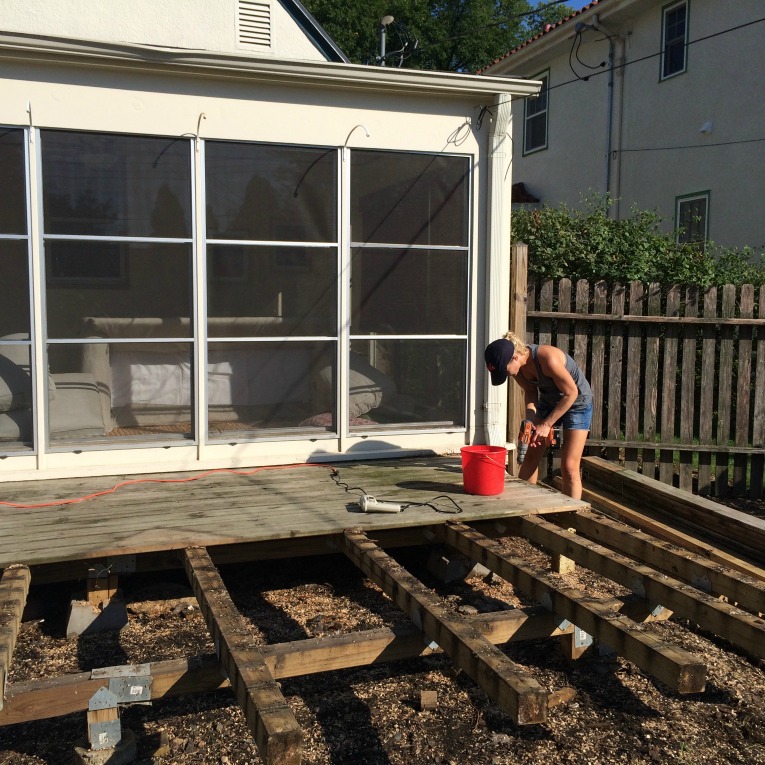 Since we were expanding the kitchen back, we did lose this sunroom/3-season porch. Goodbye tree and goodbye porch!

I think it was October when they finally broke ground.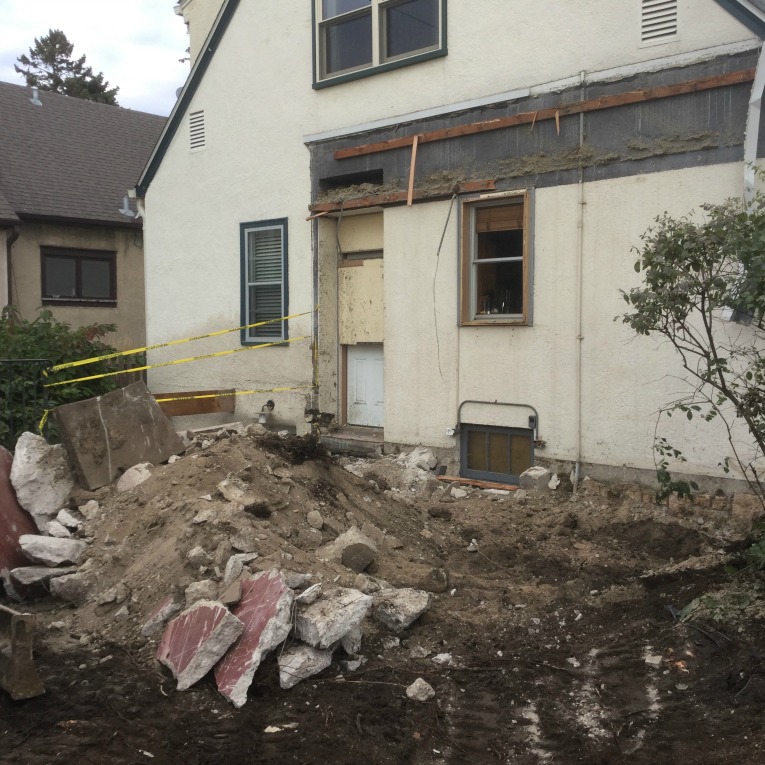 Eventually, in went the new basement (i.e. my "gym" where the mural is.)
Remember how I said another couple had updated the house before us? They left their mark on the cement.

Framing was next:

Then it was open…I think they call this al fresco dining.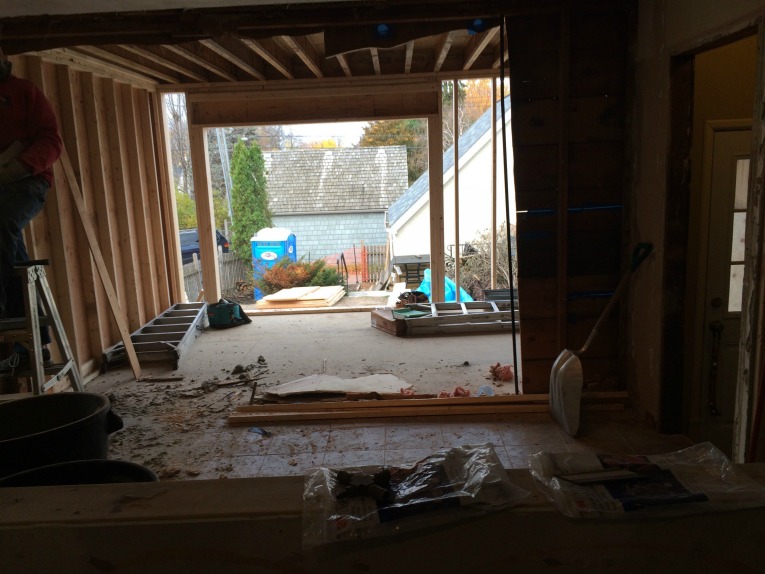 Then it was Christmas time and we were cooking in the basement and eating out way too much as THIS was our kitchen…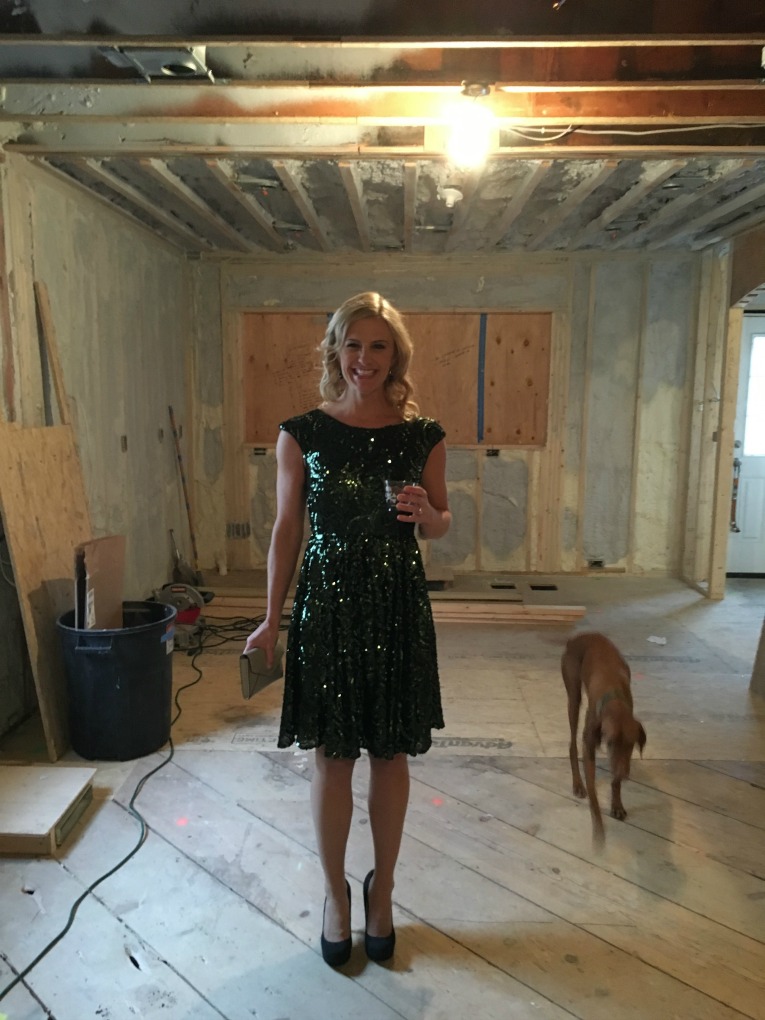 Woods floors installed…
Then the cabinets.
The cabinets took awhile.

Next step were the countertops.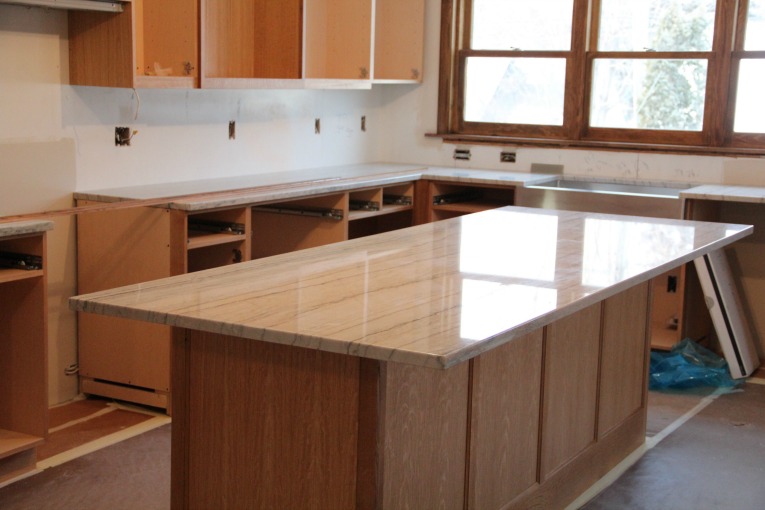 Appliances and tile.
Then the floors were finished! Yay!

So, once again, I'll remind you of the BEFORE!


The AFTER!

Golden Retriever not included.

And more of the finished product.

One of my favorite pieces of "artwork" is this vintage map of our neighborhood from 1926 that I randomly found in an antique store on the U of M campus. Our house was built in 1920, so its on there!

It was a long winter of construction, but now that its complete I have to say that it was all worth it.

Thanks for reading and I'll be back to regular fitness and fitness fashion this week, I promise!
***Edited to add…All the positivity/yay/bragging…Here's the TRUTH! Let me show you where we cooked all winter. The builders moved our old stove and fridge into the unfinished part of our basement. The finished part was all torn up with the expansion. But we did have a stove, a microwave, and of course, a crockpot. I used that crockpot a lot this winter.
We made due, but I was VERY excited to move out of the basement kitchen and into a REAL kitchen again.
(Apparently, we drank our way through the winter??? It looks that way in this picture, ha!)
We did our dishes in the laundry sink by our washer and dryer. Super fun, right? We would lay the dishes to dry on drying mats on top of the washer/dryer and then I'd forget and turn on the laundry…of course, the dishes would vibrate/move and eventually fall off the washer.
We lost a lot of good dishes this winter…
(Visited 610 time, 1 visit today)