I shared my five favorite running shorts a few weeks ago (catch up here!), so today I have the men's version of that post. I asked two resources for their input: my husband Dustin and Nathan Freeburg of Minneapolis Running. Here is their combined list!
 Friday Five: The Best Running Shorts for Men:
1. Brooks Sherpa Shorts: Buy them here. They usually retail around $40.
Dustin likes the Sherpa shorts because they are quick-drying, have pockets, and are the right fit. <– he said it, not me!

2. Pearl Izumi Men's Infiniti Shorts: Dustin only gave me three pairs of shorts as his "favorites", so I had to reach out to another source, Nathan from Minneapolis Running. Apparently these are his favorite running shorts EVER!

According to Nathan: "I have enjoyed several PR's in the Pearl Izumi Infinity Short. These were my first pair of "real" running shorts. Totally worth $35! I like them because they are short (mid thigh), have a small pocket in back for gu's, and anatomical fit and Minerale liner that dries super fast. These rarely chafe."
3. Northface Better Than Naked Shorts: Buy them here
Back to another one of Dustin's selections. These shorts are light, have a zippered pocket, and last forever. "Better than naked" because you barely feel like you're wearing anything.


4. Nike Aeroswift Race Running Shorts: Find them HERE
This is another pick from Nathan Freeburg from Minneapolis Running. They are a little expensive- $80, but he says they are great shorts, and he knows a thing or two about running!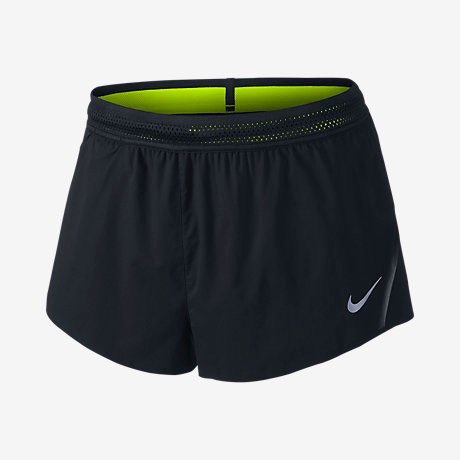 The Aeroswift shorts are lined with mesh to increase airflow. They have a perforated stretch waistband, pockets, side vents, and a bonded hem to move smoothly against your skin (no chafing!)
5. Patagonia Strider Pro Shorts: Buy them here.
According to Dustin, these are hands down, the best running shorts. He LOVES the Patagonia Strider Pro.
Funny, those were on my list as well (the women's version!) He loves them for the same reason I love the women's version. The pockets, the fit…the pockets 🙂
Buy a pair and tell me what you think!

I hope it was helpful to get a men's list of favorites this week. Let me know if there are other categories you'd like to see on Friday Five!
(Visited 5,445 time, 1 visit today)