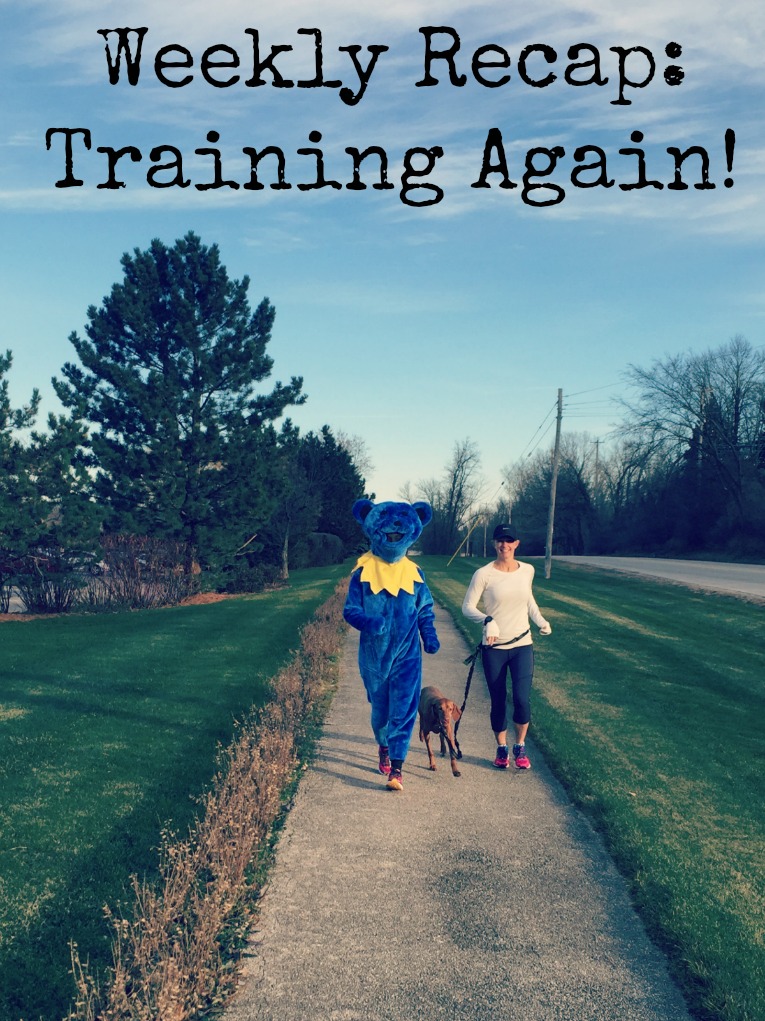 Weekly training recaps are BACK…why? Because I registered for the Phoenix Marathon!
Not to be confused with the Rock n Roll marathon that is also in Phoenix, the Phoenix Marathon is a small marathon on Saturday, February 27th. Yay for Saturday marathons! It's also a (mostly) downhill course and hopefully will be my Boston Qualifier opportunity. I have a few running friends who ran it in the past and they LOVED it. I'm very excited!
This marathon is about 13 weeks away, so that means I am back on a training schedule with my coach Antonio, and I'm super pumped about it 🙂
This marathon training session will have some challenges:
Training in the winter in Minneapolis- especially when it comes to speed workouts- can be tough. I may end up on the treadmill a lot.
Additionally, I am tentatively supposed to go to the Philippines for work from late January through February 20, i.e. I will be returning to the States one week before the Phoenix Marathon; one week to recover from jet lag could pose challenges, but I am willing to try! I'm excited to check Arizona off my list of states in my pursuit of the 50 state goal. I am still doing the London Marathon, which will be 8 weeks after Phoenix- a bit tight, but hopefully I will be running London for "fun" i.e. for the experience, with hopes that Phoenix will be my goal race.
I'm also excited as Dustin is contemplating pacing me at the Phoenix Marathon. We have never run a marathon together. With his PR of 3:03, pacing me for a 3:37 would be easy-peasy. I hope he does it. Let's all encourage him to do so, mmm-kay?
He jokes that it might be hard on our marriage, especially if I'm having a rough race, but I think it would be an awesome experience. A bonding experience!
So, with that said, here's how my training went LAST week (Thanksgiving week)
Monday: 5.3 miles in the AM, Arms & Abs at [solidcore]
Tuesday: Complete rest
Wednesday: 7 miles in the AM before the long drive to Milwaukee
Thursday: 7 miles with my two sisters, then the Thanksgiving Turkey Trot 5k, 10 miles total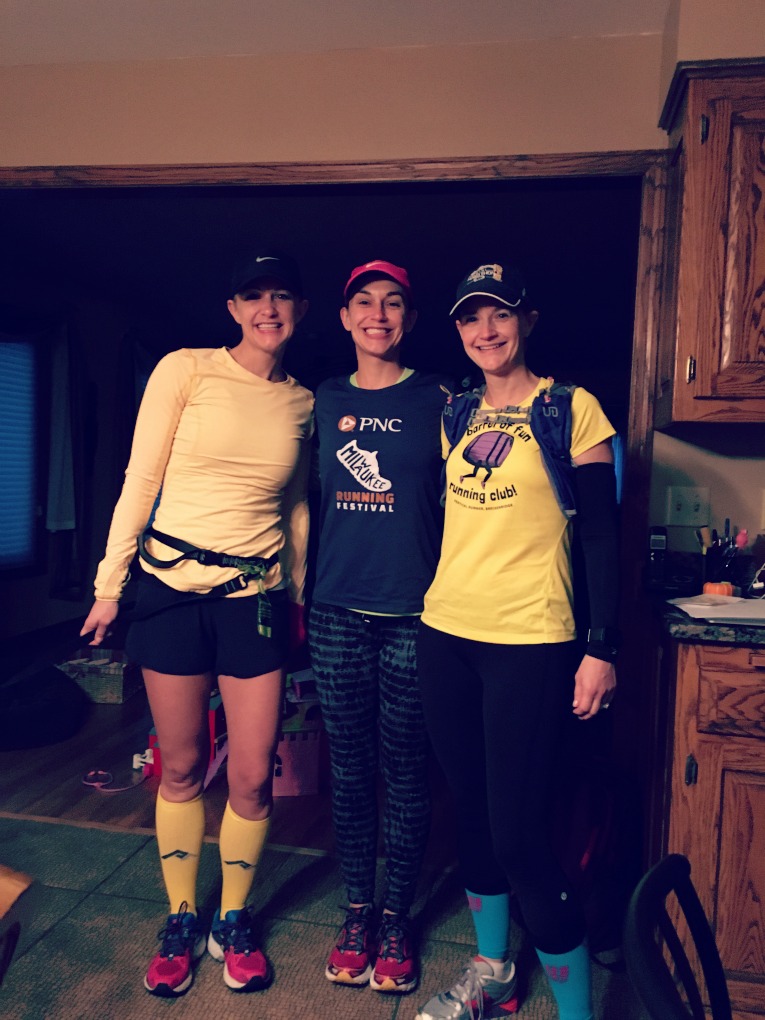 Friday: 3.5 miles on the beautiful Ice Age Trail! Dustin, Matilda, my two oldest sisters, and I all "opted outside" instead of shopping on Black Friday with an easy run on at a nearby state park.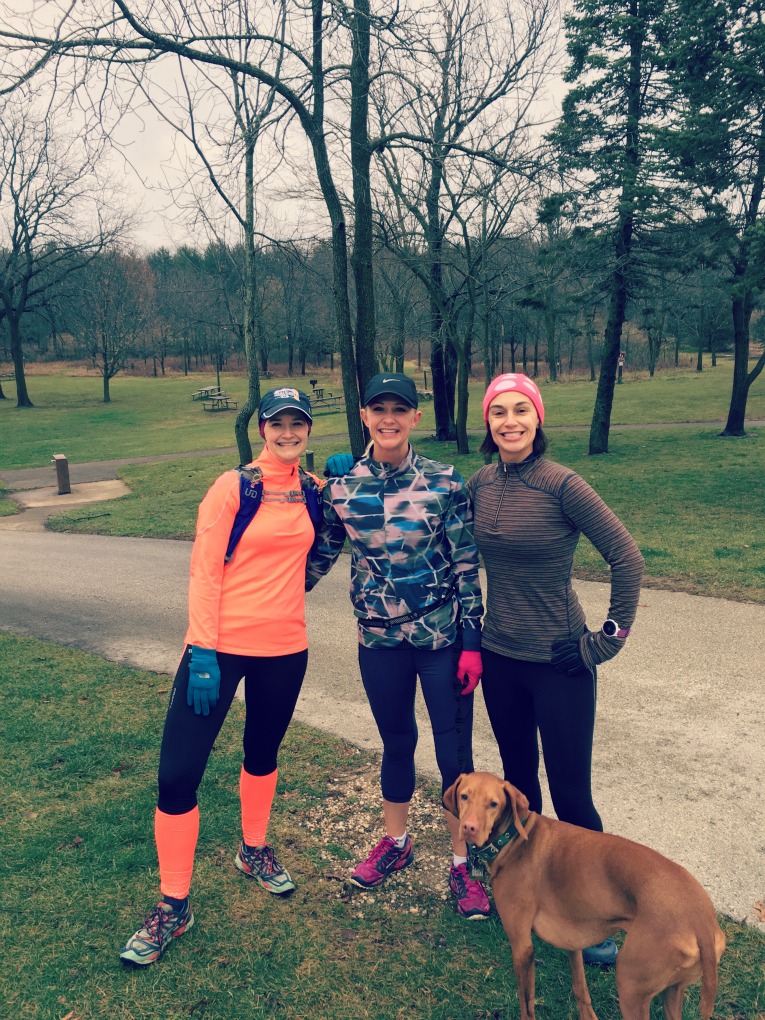 Saturday: 1 mile with the Jerry Bear in the cover photo above <– I needed to do at least 1 mile to keep up with my Running Streak (#RWRunningStreak). My two sisters are doing the same streak. They thought it would be funny to run in that costume…it was.

Sunday: 9 miles for the Mill City Running Donut Run (Read all about that fun event HERE)
Summary: About 36 miles, 1 solidcore class
I hope to keep up a somewhat regular routine with solidcore during this training. My friend Liz, who is an AMAZING runner, swears by solidcore . (PS- if you have a minute, vote for her and her fiancé to win a free wedding HERE. It will only take a minute!) She has a marathon PR in the 2:40's and I trust her opinion; solidcore will definitely continue to be a part of my routine. Ideally I will fit in more (some!) yoga, but we'll see. Usually rest/sleep wins over yoga for me.
Here are a few other random pictures from Thanksgiving weekend:
Matilda LOVED this huge bean bag chair at my sister's. She made it her own!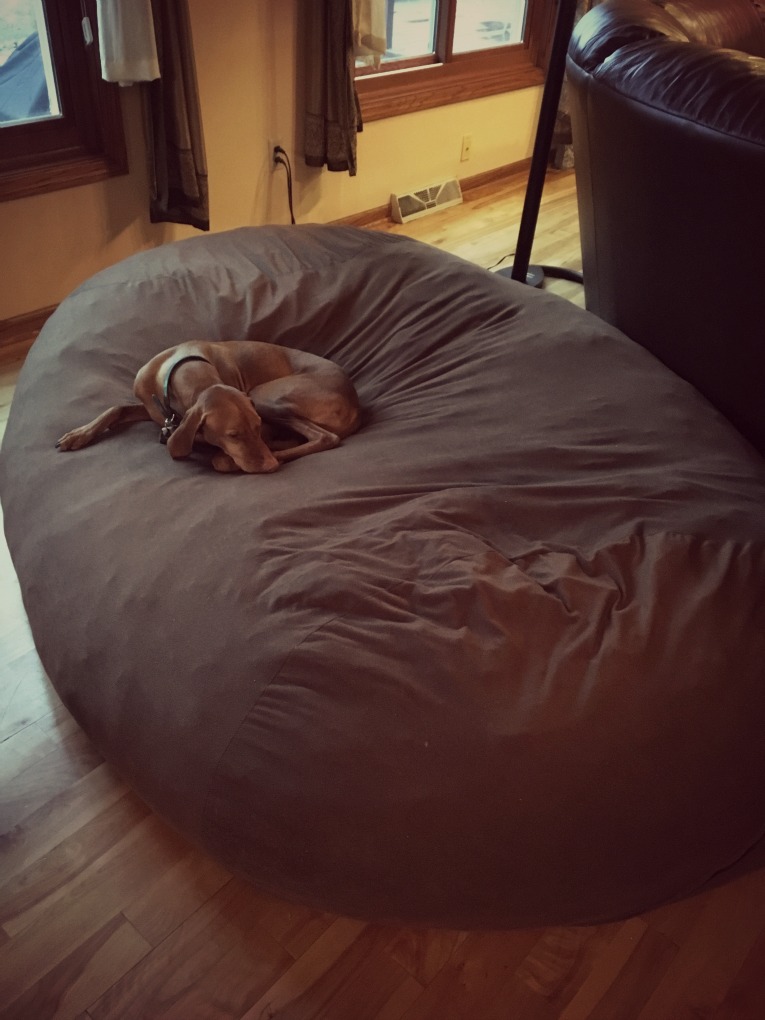 Friday night, we checked out a new craft brewery called Raised Grains– fun times!
After a few beers at Raised Grains, it was time for the family lip sync competition.
What. A. Blast.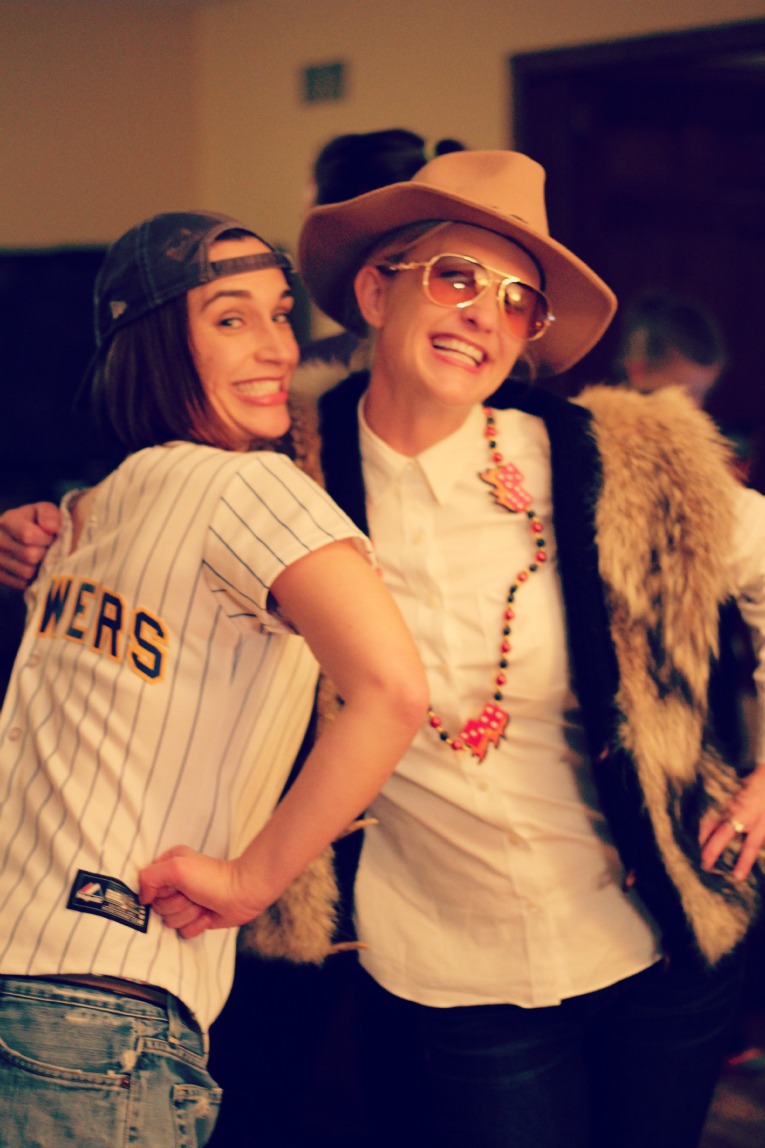 I may have won the Thanksgiving Turkey Trot, but I didn't win the Lip Sync.
Second place in the "big kids" division.
We all had an awesome time. The kids "division" was adorable.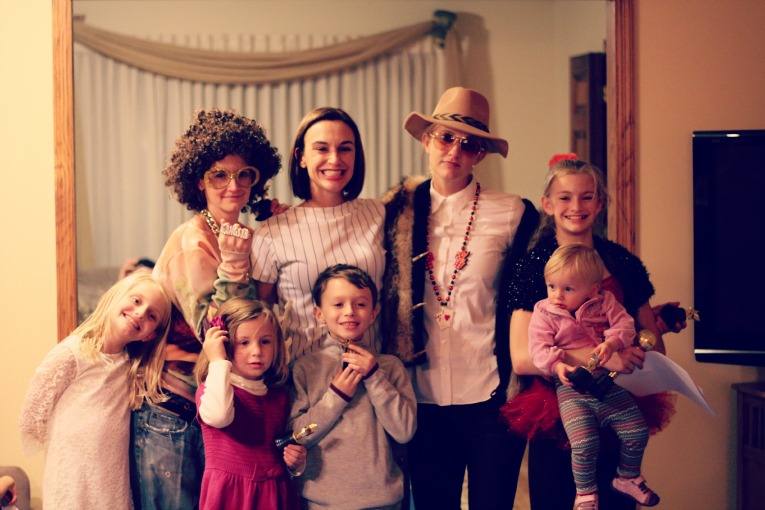 I hope you are enjoying your December so far. Thanks for stopping by!

*Let me know if you have any tips for the Phoenix Marathon!
*Have you done a running streak or fitness streak of another kind? Please share!
One more thing- I have talked about my love of Sound Probiotics many times on the blog. If you're interested in giving them a shot, use the coupon code RIGHTFITS for a 10% discount!
(Visited 254 time, 1 visit today)