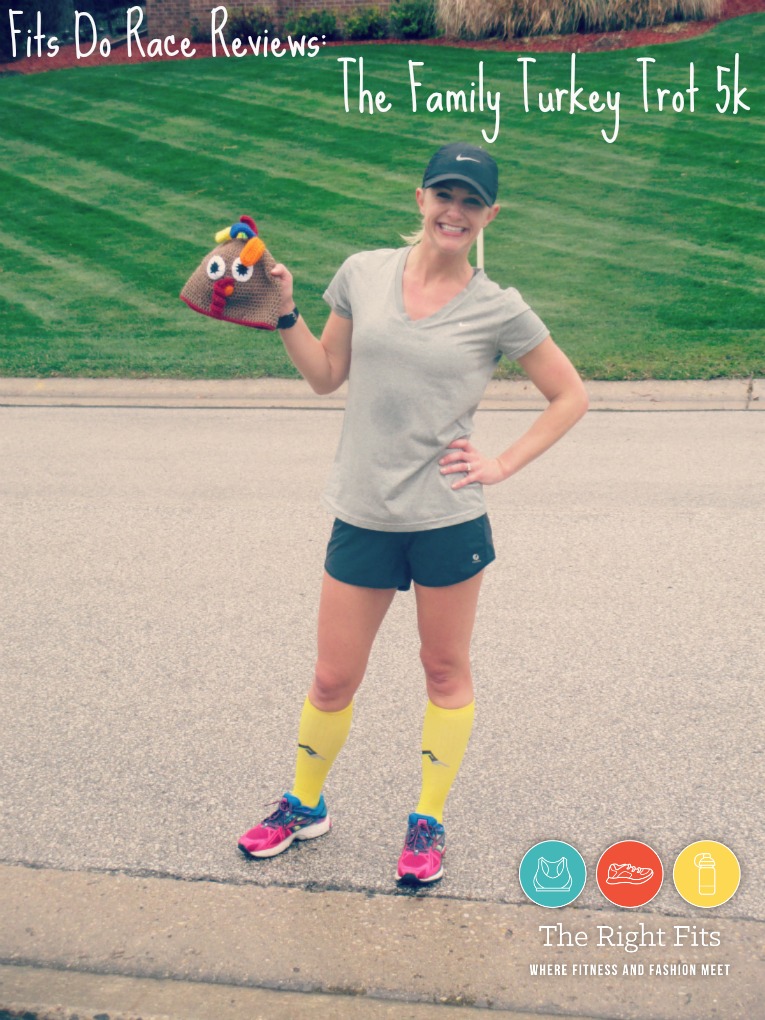 I won a 5k yesterday. It was very exciting.
"I win. I'm a winner."
(Tell me you know that movie.)
Let me explain…in 2008, my immediate family decided to host their own "5k" race on Thanksgiving. It was so much fun, we did it again for the next four years. The past two years though, we took a break from the family run and did a legitimate 5k race in Milwaukee at Thanksgiving. But this year, we decided to bring back the family 5k!
Race Time: The race started promptly at 9 am. This is not a chip-timed event. We were led off by "Watch me Whip" performed by Dr. Jones.
Course: My oldest sister Cresta hosted Thanksgiving this year, so naturally the race started at her house. It ran about 1.5 miles to her sister-in-law's house and back for 3.1 miles.
The course included one significant hill that we climbed in the first mile. It resulted in a great downhill finish!
Weather: The weather can be tricky in Wisconsin in November, but we had temperatures in the upper 40's with light drizzle.
Aid Stations: One of the best parts of this race was the aid station at the halfway point. It included shots of Wild Turkey, beer chasers, cookies, and "yogurt" shots for the kids.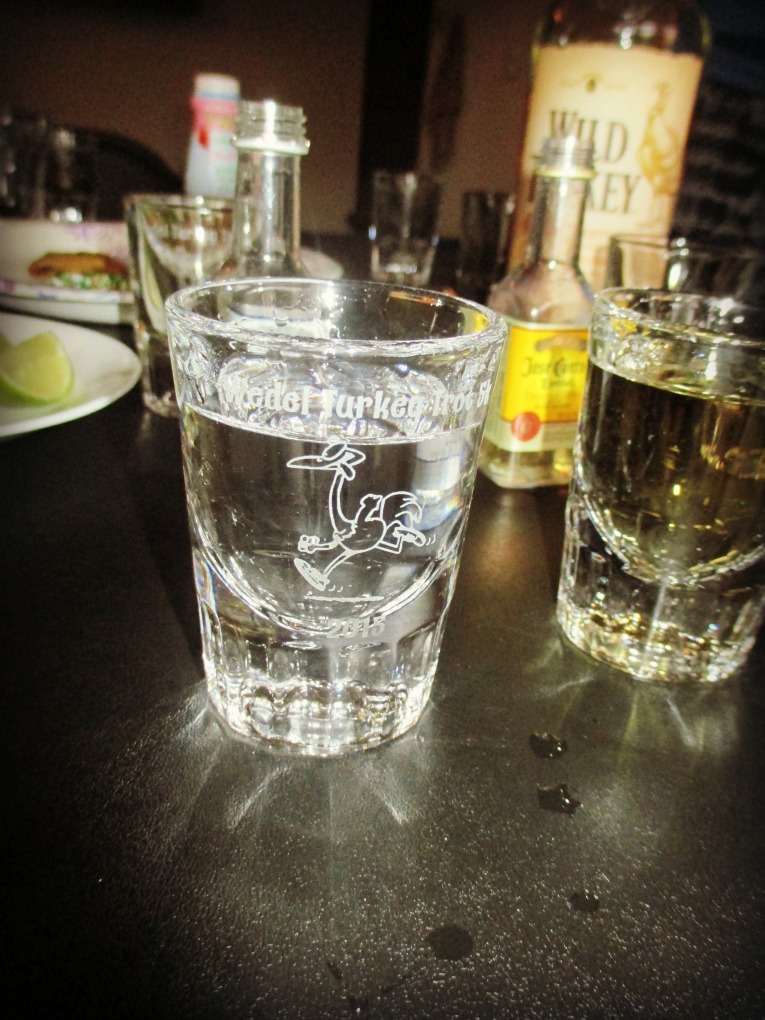 At the halfway point, I was in the lead; I would have preferred to just keep running, but the shot had to be taken!
Have you ever taken a shot halfway through a 5k? I wouldn't recommend it.
I waited until everyone else arrived at the aid station so we could take a quick family photo.
All of my sisters together and my dad in the back. (That is NOT his real hair!)
The second half of the 5k was a little rough. That shot of Wild Turkey was a bad choice…
But, I still won! Well, technically, we are all winners..i.e. for example, my oldest sister won the "doctor division." I won the "blogger" division.
I was so impressed with my 8 year-old niece Clara, who was right behind me the whole time. She ran around 7:30 min/miles! So proud. That girl is going to be a runner.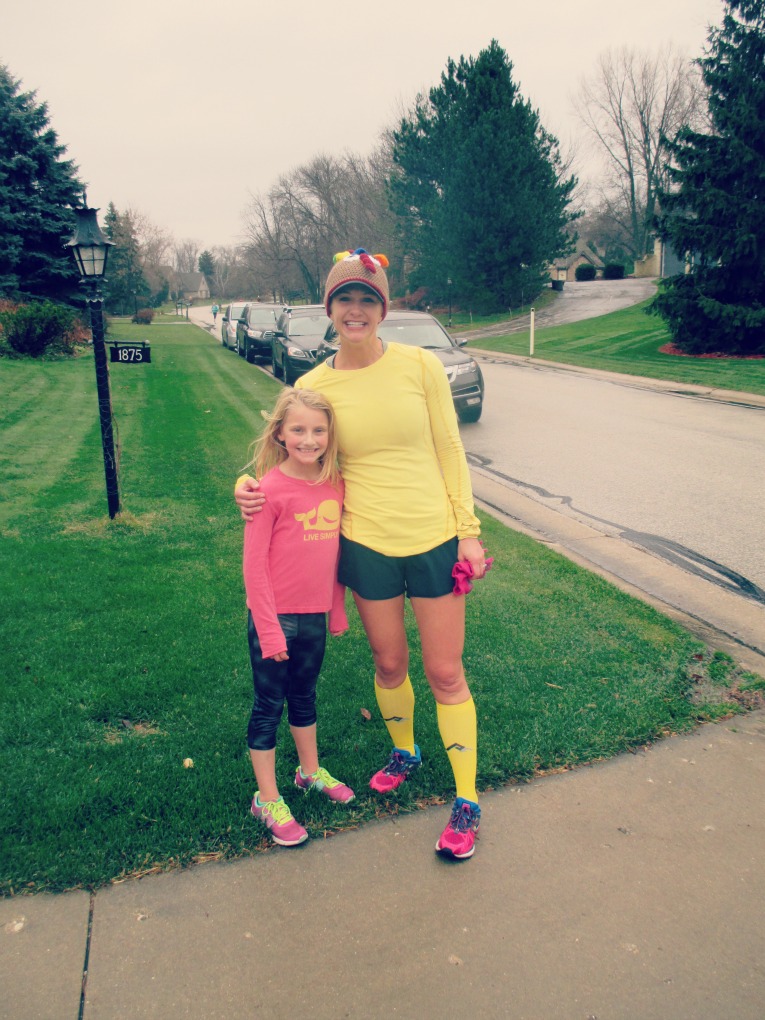 Post Race Party! The post race party at this 5k is better than any other. Turkey, stuffing, beer, wine- everyone leaves happy and full!
P.S. I never win the family 5k- Dustin and my brother in law Todd always win. However, Todd recently had surgery and Dustin let me win. Thanks guys!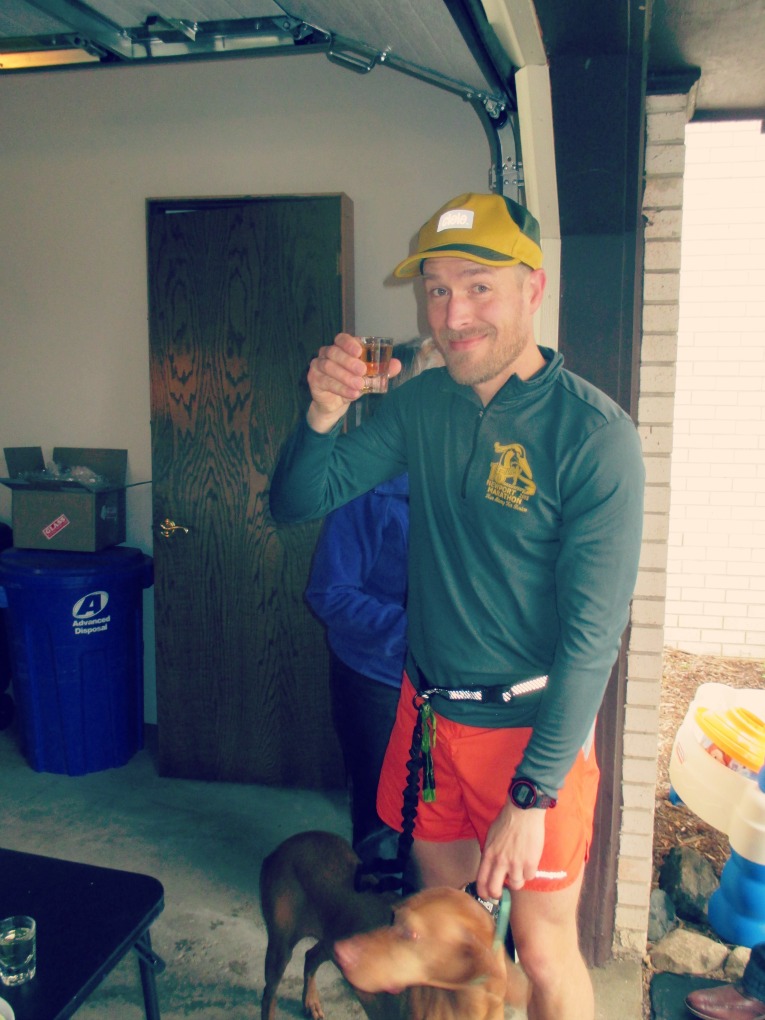 The family 5k was all in good fun- "winning" didn't really matter, it was all about spending time with family doing something active outside before the feast.
(Visited 511 time, 1 visit today)