"I'm so busy."
We all say it. When someone asks how you're doing, answering "I'm so busy" is the new "I'm doing well."


We're all busy. However, sometimes you talk to someone and you realize they are actually really busy and then you wonder how they get it all done.
I'm talking about the kind of person who is able to successfully train for a marathon while working night shifts and super long hours at a hospital.
An example of that person is my friend Laura Woodbeck, who is currently in her second year of her pediatrics residency. She's a busy girl!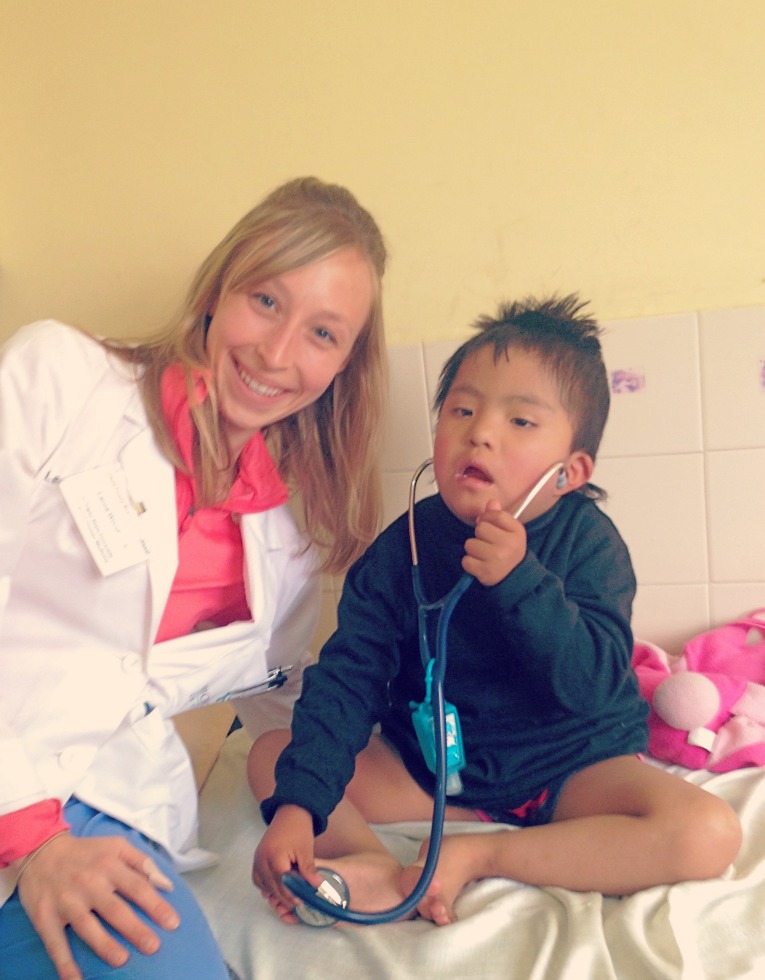 It's common for this girl to crush a 9 mile tempo workout before 6 am! She is a very disciplined and accomplished runner. But the amazing thing is that she balances intense marathon training with a very busy work schedule!
I asked her to share her story and her tips on how to fit it all in. Here's her guest post on Marathons and Time Management!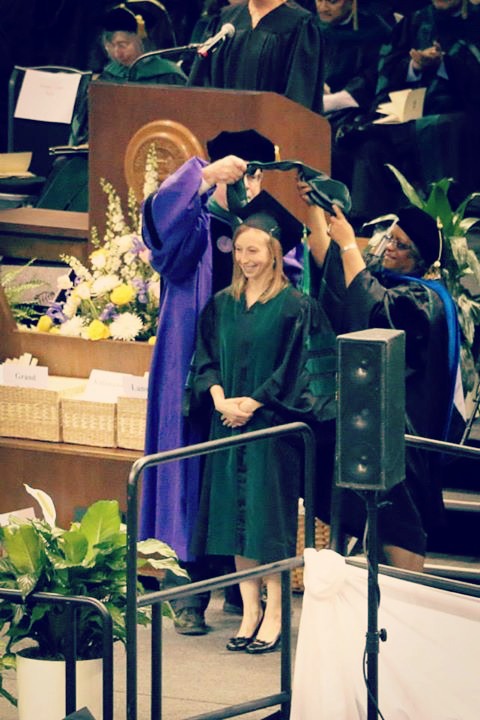 From Laura:
I quit track in high school after one day. In college, the only running I did was down the sidewalk in heels, trying to get to Domino's before they closed. I've always been petite, but not necessarily fit.
I'm not sure how this happened, but I decided to do the biking leg of a triathlon. I was annoyed when the rest of my team didn't take it seriously and decided I could do the entire thing myself (shocking to no one who knows me).
In medical school, the city wasn't remotely bike-friendly. I started seeing how fast I could run 3 miles after spin classes and by my second year, I did my first half marathon – the Detroit Half Marathon, in which you get to run to Canada via a muggy tunnel with several thousand of your closest friends.
Three half marathons later, I decided a marathon would be a great way to celebrate the end of medical school. I had one free weekend in April and my options were Bemidji, Minnesota, or Champaign, Illinois. I chose the latter and crossed the finish line of my first marathon in 3:56 under 75-degree sunny skies instead of slogging through a foot of snow.
Two months later, I migrated to Minneapolis for Pediatrics Residency and joined the Calhoun Beach Running Club, swayed by the tagline of "youngest running club in the Twin Cities." I came into residency with ridiculously low expectations – constant misery, working 16-hour shifts and fending off heinous attendings. Pediatrics, as it turns out, was the right decision. My attendings and colleagues are exceedingly nice and always willing to lend a hand and get each other home at a reasonable time. I've also lucked out with schedules balanced between inpatient months (longer hours) and clinic months (8-5 with weekends off).
Since starting residency, I've completed three marathons – Twin Cities with the aide of the CBRC training schedule, then Grandma's and Chicago with the most amazing coach – and I'm incredibly excited to be running Boston this spring!
Certainly nothing about this has been easy. I love running with my teammates, but my schedule means that a lot of workouts and long runs wind up solo. For better or worse, my Type A personality has pulled me through!  Here are some tips for how to train for a marathon with an already-demanding schedule — whether it's your job, your kids or hectic life in general!
Be Prepared. I always keep a duffel bag in my car with the running, spinning and yoga essentials so that on the off-chance I get done with work early, I can go straight to the workout of the day.
Plan Ahead. I'm much more likely to get a workout in if I stop at the gym on the way home from work, rather than going home and going back out. Every once in awhile, I decide I think I can go home first to change. Thirty minutes later, I'm in my pajamas. Every single time. Go to the gym before you even have time to talk yourself out of it.
Commute. I'm lucky enough to live right on the Greenway with an easy 20-30 minute bike ride to most of the hospitals I rotate through. Biking to and from work is great cross-training, plus the commute time added is time you would spend working out anyway. Bonus – you ALWAYS know how long the commute will take and your blood pressure stays nice and low.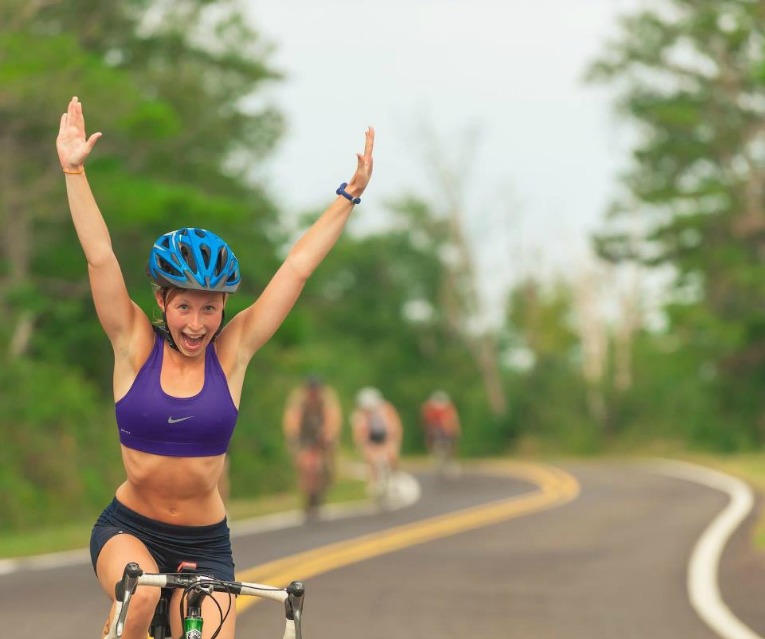 Commute More. I stash a work outfit and shower supplies at the hospital so that if I need to get a long run in, but don't have a day off, I can run to and from work. Confession: I have done this multiple times, usually to fit in a longer run, but sometimes because I just can't justify driving four miles to work.
Meal Prep. Crockpots are a runner's best friend. I'm content with eating the same thing for seven nights in a row, so I make a huge batch of food (enchiladas, roasted veggies, soup, turkey burgers, etc.) for the whole week. I also make a bunch of baggies with veggies and mix up yogurt and fruit for easy work snacks.
Sleep. Sleep will make you or break you, both in marathon training and in residency. I religiously set my alarm to go to bed at — yikes! — 9 PM (before setting an equally painful wake-up time of 5:50 AM – or 4:30 AM if it's a morning workout day).
Learn to be a morning runner. Getting up an hour earlier is rough. Trying to find the motivation to run mile repeats after working a 12-hour shift is almost impossible. On the days when I work longer shifts, I either take rest days, run in the mornings so that it's out of the way, or cross train at the gym on the way home.
Get a Coach. My first marathon of residency, I followed the CBRC training plan. It was a great plan, but sometimes life calls for a more personalized approach. My coach is a fantastic motivator when I'm burnt out on solo runs and a master at fitting a training plan around my schedule of 12-hour shifts, night shifts and 24-hour shifts.
Be smart. Leading up to Chicago this fall, I was logging 70-80 hour work weeks and trying to do tempo runs in 90-degree heat. My mental game was a hot mess and my stubbornness of Sticking. To. The. Plan. (and downplaying symptoms just a touch…) led to an injury eight weeks out and no running for six weeks. Lesson learned – when life happens it's better to take it easy for one or two weeks, rather than six weeks of no running.
Thank you so much Laura for sharing your tips!
For more information on Laura's running coach, check on THIS SITE and you can read her personal running profile HERE!
If you have any questions at all about how Laura fits it all in, please feel free to comment here and I'll be sure that she gets it.
(Visited 746 time, 1 visit today)