In January, I shared this post about ClassPass, which launched in Minneapolis/St. Paul in January. I was excited to be given a free month to try it out. Since then, a few of you have asked what I thought of it and if I have continued with it after the trial month. This post is all my ramblings to answer that question!
(PS: I also got a free ClassPass tank top! Full disclosure!)
First of all, a quick reminder: what is ClassPass again? It is a flat rate program of $79/month that gives you access to all kinds of fitness studios in the Twin Cities area. It's a "membership" for you to go to as many classes as you want at ALL of the below studios (though just one small catch- you can only go to each studio 3 x month. But there's no limit on trying out as many studios 3 x month as you want, and there are A LOT of participating studios!)
I tried ClassPass throughout the month of January. Though I enjoyed it, I decided not continue at this time.
Why didn't I renew ClassPass?
1. Other existing fitness costs:
Overall, I think ClassPass is a good deal. If all you're doing is studio classes (and it should be, that's the idea!) then $79/month is not terrible, especially if you don't have a gym membership. For me, I still have a gym membership because we don't have a treadmill, (though hopefully soon). I also pay for my running club and now the running coach too…fitness can get expensive, amiright??
2. Limited schedules
If you like to try a variety of studios, ClassPass works really well. There are SO many different options. But if there's a specific studio you want to go to, it could possibly be a problem. I never had a problem getting into Pure Barre or The Barre; however, I did have a problem getting into [solidcore]. [solidcore] only allows a certain number of students on class pass at each class, and they only list certain classes on the ClassPass schedule (usually not peak classes) which I found to be challenging. So, since I like [solidcore] so much right now, ClassPass doesn't make sense for me, as I was still purchasing class packages there so I could go when I wanted to.
The only other studio that I heard people say was tough to get into with ClassPass was Modo. Otherwise, I only read or heard about people having no trouble at all getting into the classes they wanted.
To whom would I recommend ClassPass?
I would definitely suggest ClassPass to someone who is new to town and wants to figure out what studios they want to go to in the future. I would recommend it to people that like to try a good mix of workouts. If I was feeling like yoga, I could find a yoga class; if I was feeling like barre, I could find a barre studio though I never signed up ahead of time just in case (at the time the cancellation was 24 hours, now its 12 hours)
3. "Unlimited" trouble!
Another reason I am not sure if ClassPass is for me is that I don't always do well with "unlimited." While training for a marathon, I can usually only fit in 1-2 studio classes a week maximum. However, if I have an "unlimited" package, I feel internal pressure to go more frequently to "get my money's worth". Fitness is a huge part of my life, but I still have a full time job and a life outside of working out (really, I do. I swear….) I just can't fit enough in my day to get my "money's" worth with ClassPass, particularly when also training for a marathon (which is kind of all the time!)
Conclusion:
I still think ClassPass is an AWESOME option. I'm really glad it came to the Twin Cities and I hope it stays. I will definitely consider it again in the future as my fitness priorities and goals are always changing.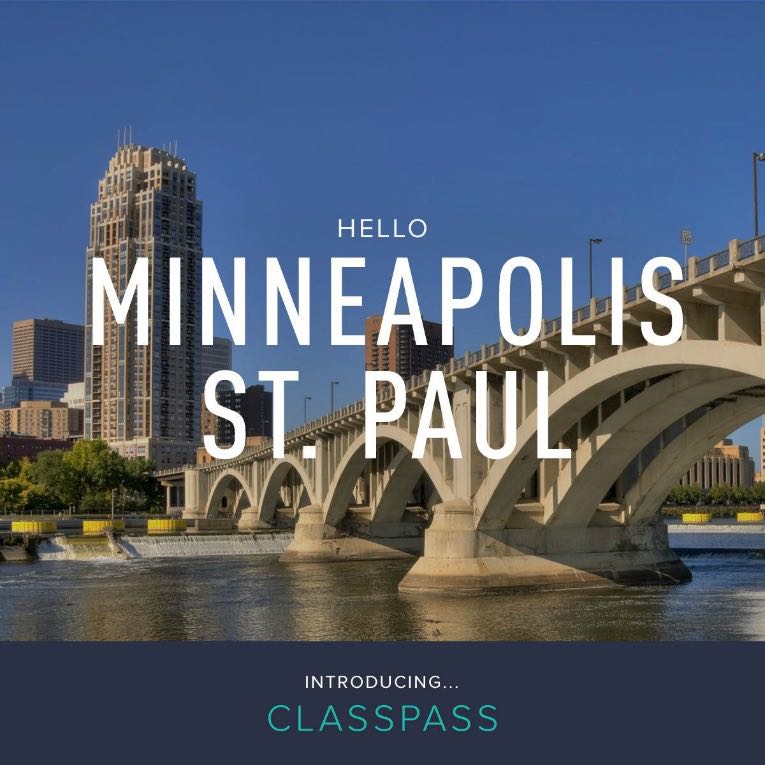 Please let me know if you tried ClassPass and what you thought about it!
Here is the list of participating studios again for your reference. More are being added all the time!
501 Fit
6 Figure Fitness
Alchemy
Art of Strength
Balanced Barre
Ballare Teatro Performing Arts Center
Barre Bliss
Big River Yoga
Bikram Yoga St. Paul
Bring It! Studios
Centerspace Pilates
CrossFit Calypso
CrossFit WorkHouse
CycleQuest Studio
Defining You Pilates and Fitness
Eleven11 Fitness
Fit Body Boot Camp
Four Gates
FridaFIT
Fusion Yoga
Good & Twisted Yoga
Good Life Yoga
Haute Barre
Heat Yoga
Jeromeo Yoga and Wellness
JM Custom Fitness
Kosama
Kula Yoga
LifeCore Yoga
Magna
Minnesota Power Yoga
Modo Yoga
Pellicano Endurance Coaching
Pilates Proworks
Platinum Yoga
Pure Barre Edina
REVOLUTION Cycle + Fitness Studio
Six Degrees
Stomping Ground Studio
Studio TimeOut
Success Fitness
SweatShop Fitness
The Barre
The Power House at Highland
The Shed
The Studio by M
TIGER FIT
TITLE Boxing Club Woodbury
[solidcore]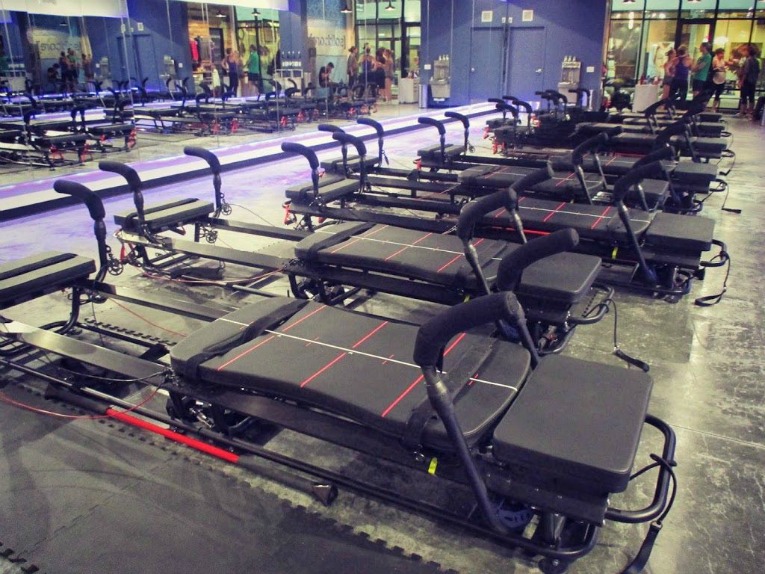 (Visited 2,080 time, 1 visit today)