I have added a page to the blog with posts about "Where to Run" in different locations. My idea is that this page on The Right Fits will be a helpful resource when you are traveling to different destinations and want to go for a long run (or a short run!) I write a lot about running in different locations, so this page will be a summary of what I have learned.
This is where I need YOUR help! I would love for any and all of you to give me guest posts about "Where to Run" in YOUR location! For example, my friend Phil is writing a post for the Cayman Islands. My hope is that his local advice will help anyone traveling there, like my friend Julia who is going there in March and needs to do a 20 mile run. Phil knows all the ins-and-outs- where to run, when to run, where to find water, etc!
So please- send me your personalized tips on "Where to Run" in a location that YOU know well. It can be anywhere! The more locations I have on this page, the more useful this page will be. It can be small towns, big cities, or any random place that you know well! You can reach out to me at therightfits@gmail.com to send your ideas. I'm looking for information on routes (with maps if you have them- this is good site to use: http://www.gmap-pedometer.com), bathrooms, water fountains, running clubs, whatever information you'd like to provide.
So here's my first post- Where to Run in Singapore!
If you were reading the Right Fits December 2014 through January 2015, you'll remember that I was working in Singapore temporarily, while training for the Tokyo Marathon. I ran outside nearly every day, so I got to know the running routes in Singapore pretty well- enough that I feel comfortable sharing some information on WHERE TO RUN IN SINGAPORE!
Running along the Singapore River
Running along the Singapore River is the easiest and best option, in my opinion. You don't have to worry about stoplights or running through traffic. There is a running path that goes from Tanglin road in the East all the way to Singapore Strait. The below route is over 6 miles- you can cross over the river to make it a loop at any time, getting at least 12 miles in along the river.
http://www.gmap-pedometer.com/?r=6549495 
Bathrooms: There are some public restrooms along the way, but you can also pop into most of the hotels along the river. The Fullerton definitely has a public lobby with bathrooms, as well as the Marina Bay Sands mall.
(picture of the gorgeous Fullerton hotel)
Water: There are no water fountains, but if you bring some Singapore dollars, you'll have plenty of options to stop and purchase a water or a Pocari Sweat at a 7-11 or vending machine along the way.
Running along the river gives you a great view of a lot of cool tourist attractions, like the Marina Bay Sands hotel: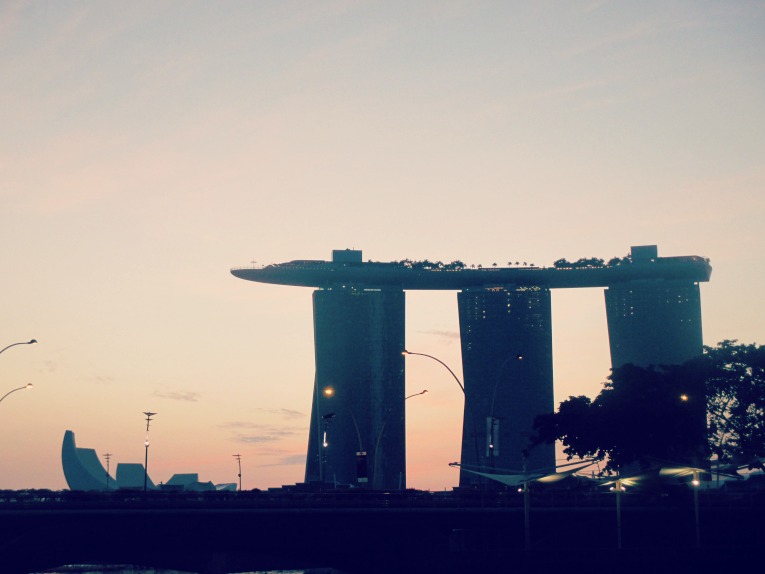 And the Gardens by the Bay:
and the Singapore Flyer:
and the Helix bridge: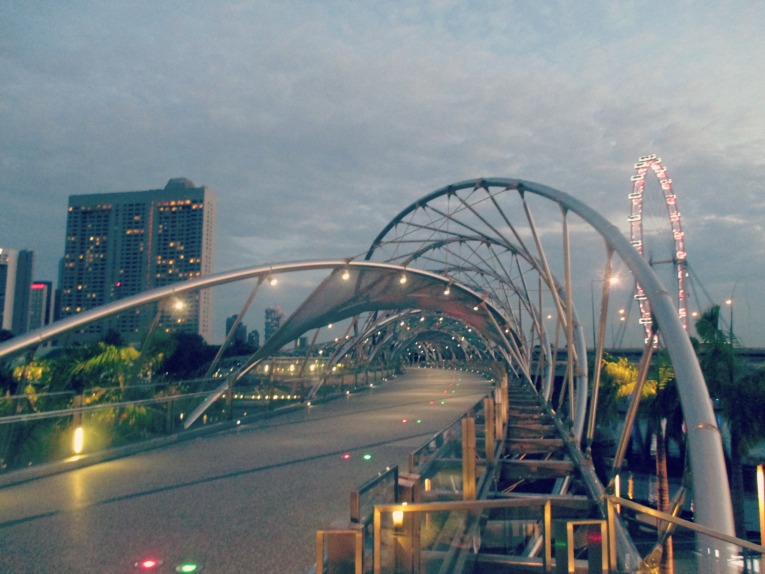 You'll see lots of other runners out along the river and its completely safe to run alone.
Running Through Mount Faber Park:
http://www.gmap-pedometer.com/?r=6549921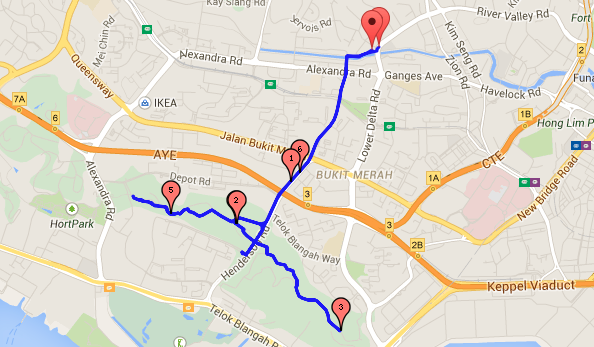 From where I lived in River Valley, I could hop into Henderson Road, which had wide paths for sidewalks. This road would take you straight to Mount Faber park. Mount Faber park is a very popular place for runners- I would see a lot of running clubs or cross country teams running here.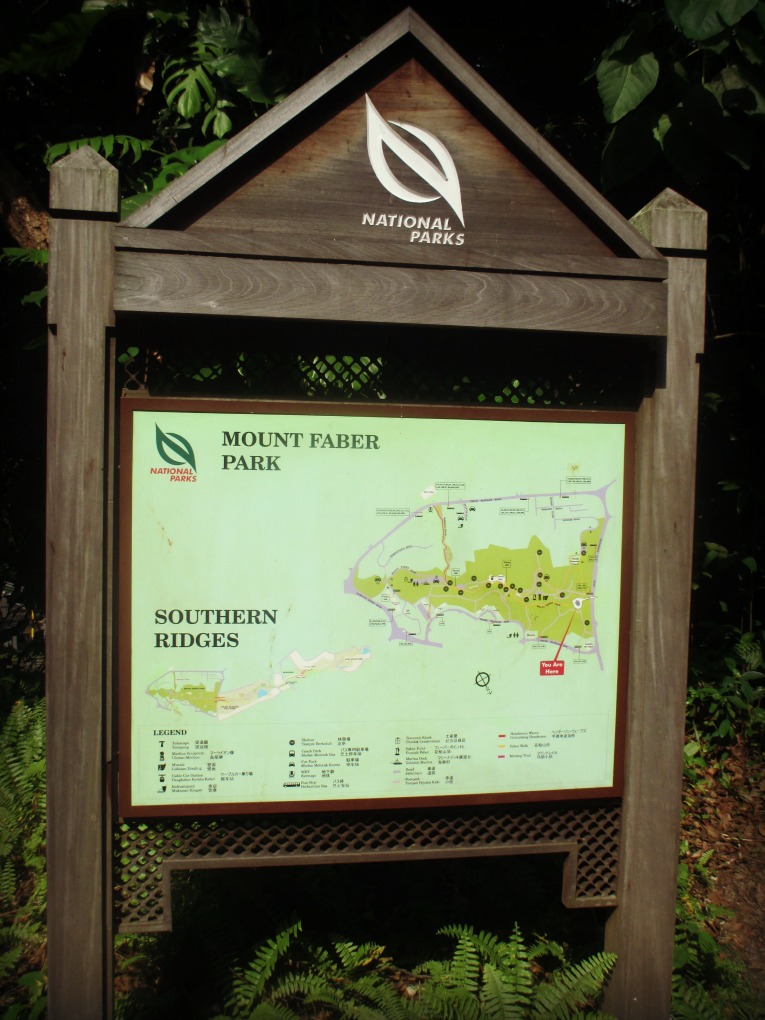 This park offers plenty of hills and trails, as well as vending machines for water stops, a few water fountains, and public restrooms. There's also a few cool features over here, like an elevated trail through the forest.
…and the Henderson wave bridge: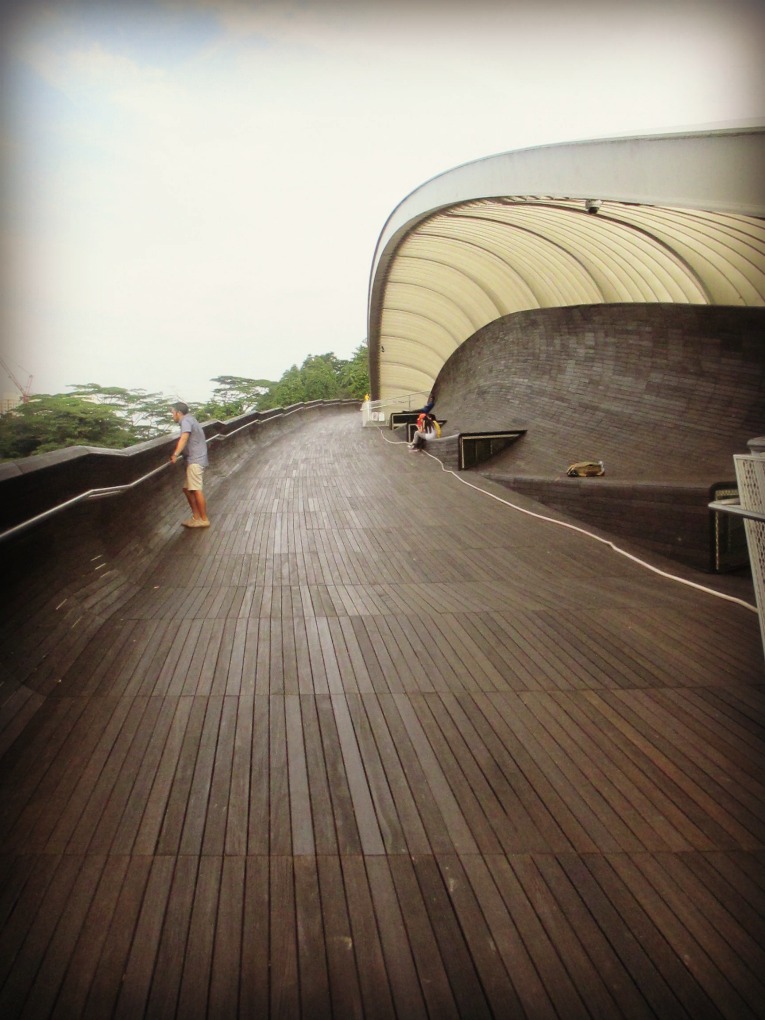 Fort Canning Park:
Fort Canning Park isn't particularly big- you can't do a long run within the park. The perimeter is just 1.5 miles. However, if you have a shorter run or a hill workout on the schedule, this would be a good option.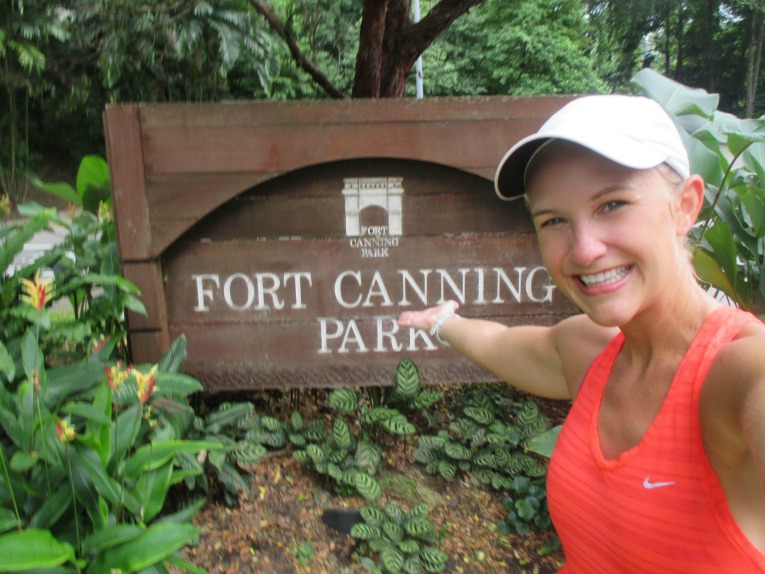 It's shaded from the hot Singapore sun. There are public restrooms, water fountains and vending machines, and it's lush and green. Just don't go too early in the morning as there aren't a lot of people there and it's not particularly well-lit. There are also rats and it can be quite mosquito-y.
http://www.gmap-pedometer.com/?r=6549501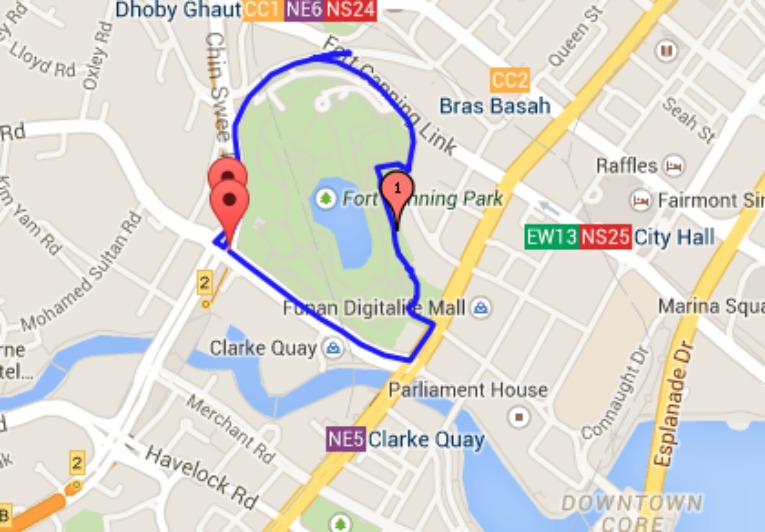 Running Clubs in Singapore

I connected with a club called Mileage Runners via Facebook when I was in Singapore, though I never actually ran with them. They met at 6 pm during the week and I worked too late to make it. However, they were a really helpful resource with route ideas and local races and they were all incredibly friendly to me.
For more information and pictures, check out these posts from my time in Singapore:
My first long run in Singapore
(Visited 325 time, 1 visit today)