Antarctica is oh, so close! Keeping my fingers crossed that Dustin and I stay healthy all week and are safely en route to Argentina next weekend.
Here's how training for the marathon went this past week: 
Monday: I ran after work this day: 2 miles easy, then 10 hill repeats of 0.20 miles each at 3-4% incline at 8 min/mile, recovery for 0.10, 1 mile cool-down. Hills are tough on the treadmill, but it made the time go by quickly. 6 miles total.
Tuesday: 8 miles easy on the treadmill before work.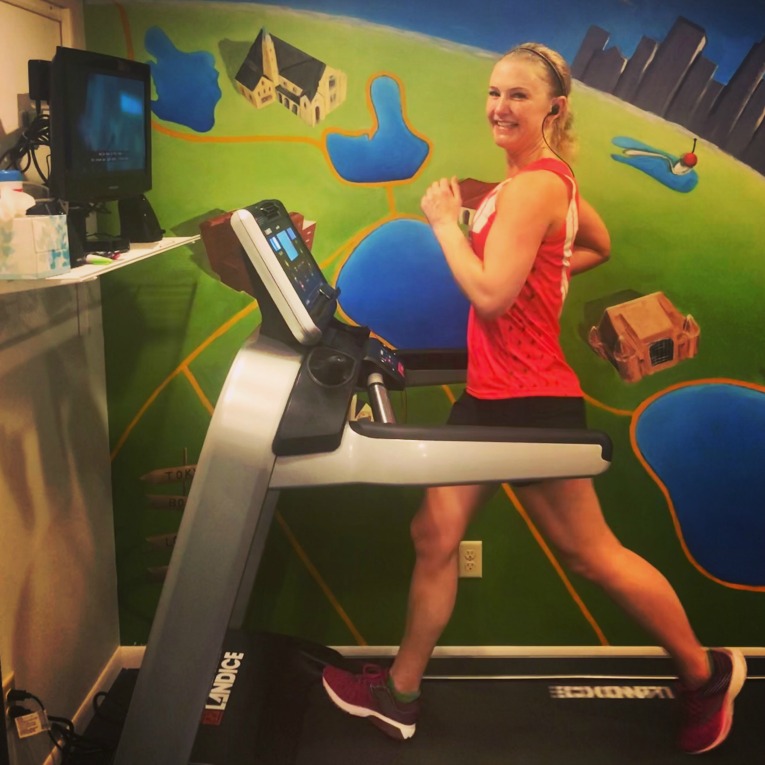 Wednesday: 5 easy miles on the treadmill before work.
I often have an audience when I run on the treadmill. Matilda the velcro vizsla always wants to be near her human!
Thursday: Another 5 miles on the treadmill before work.
Friday: 4 miles on the treadmill before work, Discover Strength 45 class after work <– this was my only strength training for the week and it left me quite sore!
Saturday: 11 miles OUTSIDE with Dustin! Yay! It was only about 11 degrees, but the sun was out, the skies were bright blue, and I had great company. The miles flew by.
Since Dustin is still dealing with his hamstring injury post-Houston marathon, he is considering running Antarctica with me, so he figured why not run with me on Saturday to see how he felt at my pace. It's totally up to him if he wants to run his own race, but its not like either of us are racing Antarctica; it's just about the experience and I'm excited to potentially have a running buddy during the experience.
Anyway, I had a wedding shower to rush to after the run, so I was glad I only had 11 miles on the schedule. That evening, Dustin and I enjoyed dinner at Kaiser Furukawa  in the North Loop.
Yum! Felt like I was in Kyoto again.
Speaking of Japan, remember when I ran the Tokyo Marathon? If you didn't read the blog then, you can catch up on that trip and marathon here, here, here, here, here, and here. It was so much fun. I was reminiscing a bit, since the Tokyo Marathon was this weekend. It still stands out as one of my favorite marathons of all time!
Sunday: 10 miles on the treadmill. Not quite as fun as the long run the day before, but it was -11 degrees outside so I hopped on the treadmill and watched the movie Roma. Any else watched it? It was nominated for a ton of awards and I always enjoy a good foreign film, but I have to admit, it was a little slow for treadmill viewing.
Summary: Just about 50 miles of running, one strength training session.
There will be 8 weeks between the Houston Marathon and Antarctica (which will be on March 17th), so my coach had me do back-to-back 10 milers most weekends and one 20 miler. Next weekend I'll do one more 10 miler a week out. I really liked this plan as the 20 miler gave me confidence for the 26.2, but I didn't have to bounce right back to multiple super long runs after running the Houston marathon.
Other than running, I spent a large portion of the weekend getting myself organized for the trip.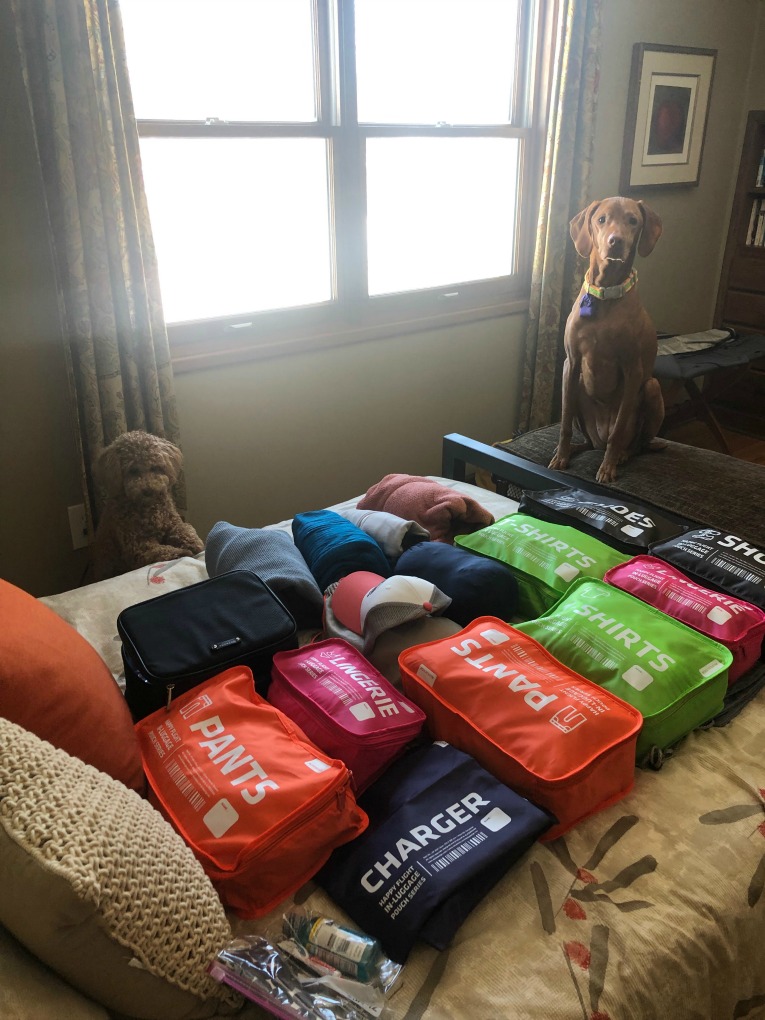 I'm pretty proud of myself that I think I've got everything, and I put it all in my suitcase and weighed it and it was only 34 pounds. There's a 44-pound weight-limit on the flight from Buenos Aires to Ushuaia, so I am relived I am far enough under that there will be room for souvenirs 🙂
We will have laundry service available on the boat, so definitely helped to reduce how much I packed, but between the 80-degree temperatures in Argentina and the cold of Antarctica, it was not easy to trim things down! I think that the packing cubes I purchased from the Container Store will really help keep things organized.
That other little puppy in at the above picture is my sister's malti-poo Lola that we are dog-sitting this weekend. She's the cutest! Here she is passed out after all-day playing with Matilda.
Last week, I mentioned this flask that I have to use during the Antarctica marathon because we're not allowed to bring any disposables/plastic onto the land.
I'll be filling it up with this massive container of GU- 15 servings!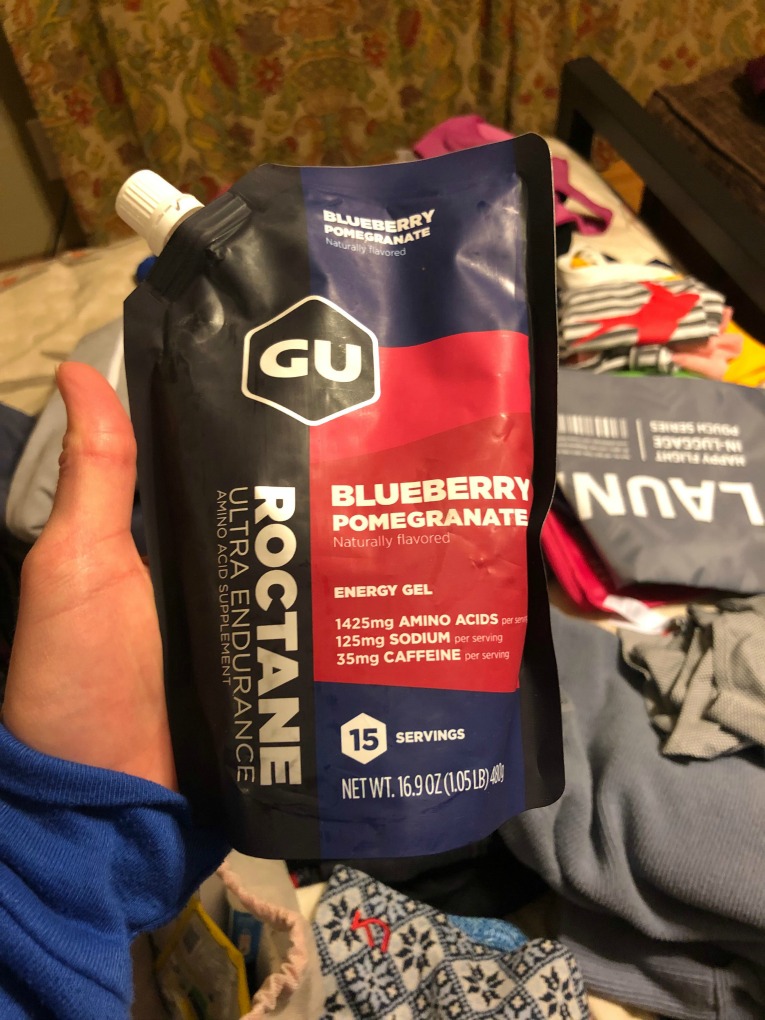 I. AM. SO. EXCITED.  Antarctica, here I come!
I'm linking up with Running on the Fly and Confessions of a Mother Runner check it out here: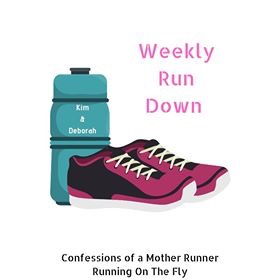 (Visited 472 time, 1 visit today)