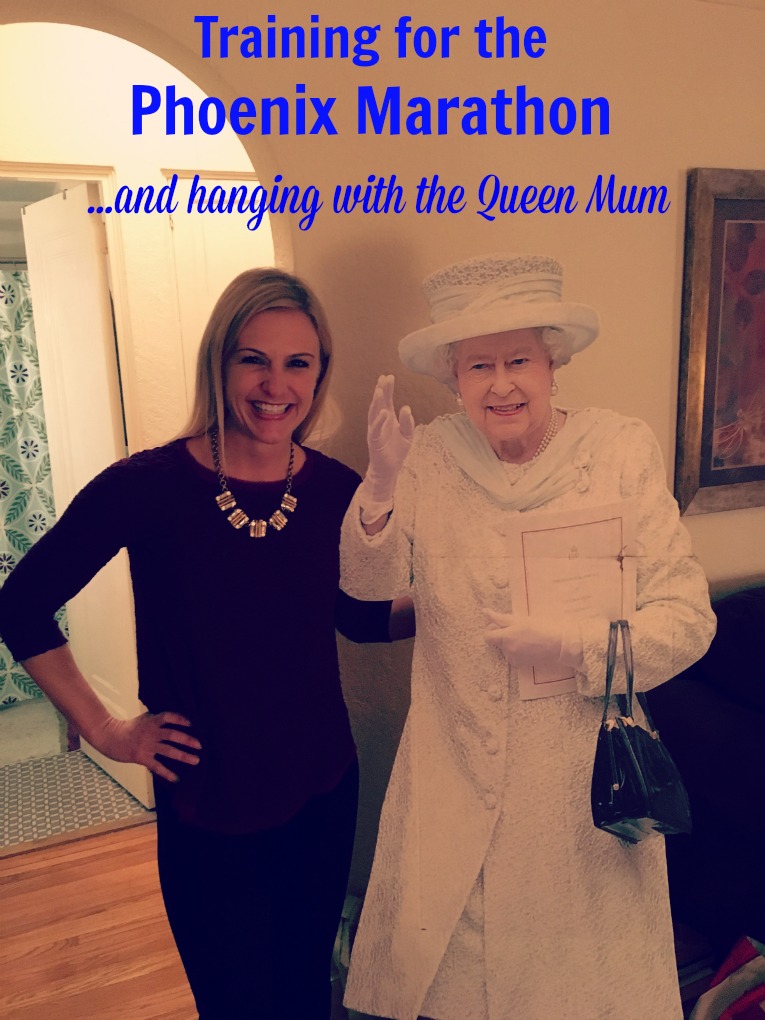 Happy Sunday!
It's time for my weekly recap of training for the Phoenix Marathon; only 11 weeks to go!
A running friend asked me if my legs felt totally recovered from the Richmond marathon yet (which was just four weeks ago!) Mentally I feel good and excited to be training, but I'm sure there is still some residual fatigue in my legs. In a period of twelve months, I will have run four marathons (Tokyo, Grandma's, Richmond, and Phoenix.) I'm keeping that in mind and trying to take my easy runs VERY easy.
I also received a note from a reader saying that I don't always share my paces in my weekly recaps. She said that it might be helpful to other people who are at my pace/level to know more about my workouts. I appreciate the feedback and will provide paces more often.
Monday: I slept in and it was grand. I usually don't have that much trouble getting up in the AM, but I knew I had a tough workout on the schedule and honestly it felt too intimidating to hit those paces at 5:30 am. I'm glad I did the workout in the evening as I was able to go to the Calhoun Beach Running Club. Dustin paced me for the workout (like a drill sergeant!) which was: 1 mile warmup, 3 x 2 miles at a 7:40 pace, 5 minute recovery in between each set, 1 mile cool-down.
The first 3 mile tempo went swimmingly- 7:38 min/mile average. (The 5 minute recovery in between was very welcome.) That second 3 mile tempo was much harder (of course). I wanted to quit multiple times, but having Dustin running it with me kept me going. I ended up with a 7:43 average for the second 3 mile section, so not too far off of the goal. 8.6 miles total. One good thing about evening hard workouts? I'm less likely to reach for a glass of wine with my dinner as I'm more focused on re-hydrating and recovery.
Also…shorts weather, woot-woot!

Tuesday: 3 super easy (9:30 pace) treadmill miles. I had a 7 am meeting so I decided to hit the gym right by my office before work. I also wanted to test out my Garmin 225's functionality on the treadmill. When I head to Manila in January, a lot of my training will be done on the old 'mill. My coach was the one who told me that the Garmin 225 still works if you turn off the GPS while running on the treadmill. It was generally pretty close to the data that the treadmill gave me. In the evening, I made it to a regular [solidcore] class- so great.
Wednesday: 6.2 miles with my friend Lindsey and Matilda the vizsla at an 8:45 average pace.
Thursday: Morning speed sesh: 2 mile warm-up, 10 x 200m sprints, 1 mile cool down. 5.6 miles total at an 8:45 average. The 'sprints" were as close to 7 min/miles as I could, but mostly were closer to 7:15 with 45 seconds to recover in between each one. This wasn't meant to be a hard workout, and it wasn't. Short sprints are easier for me to do at 5:30 in the morning than longer tempos like Monday's workout.
Thursday night, my friend hosted a little "British" themed party before we headed to the Walker for the British Arrow Awards.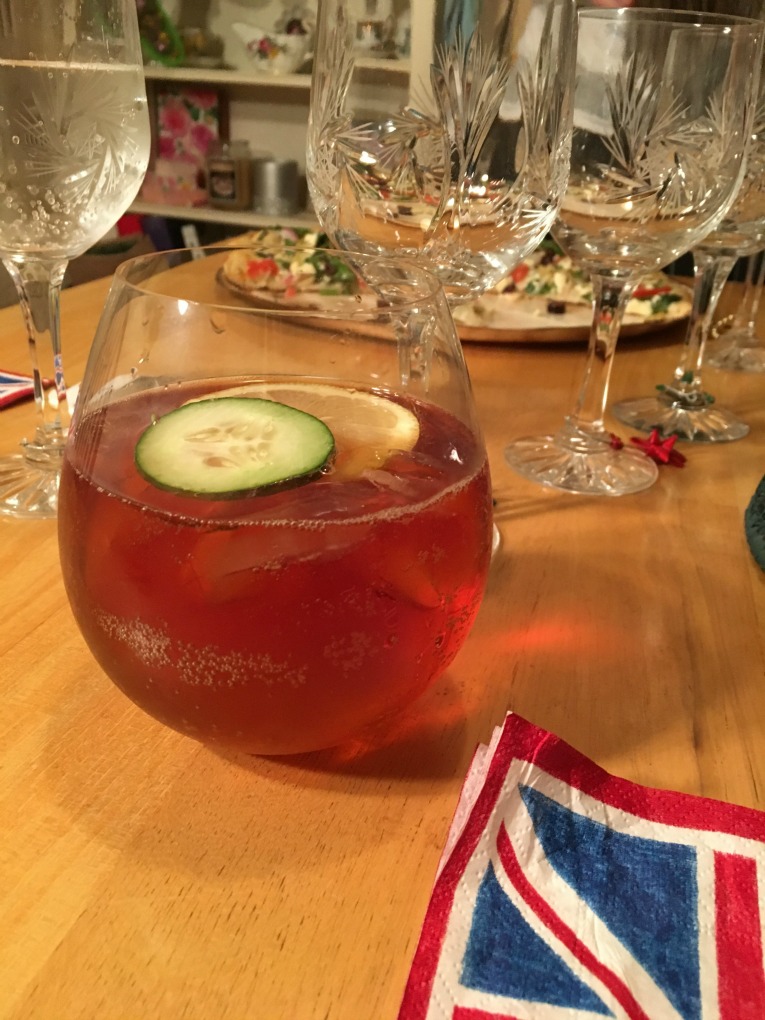 Dustin and I usually go to this event every year; in fact, I'm going with him again on Tuesday night, ha! I don't mind going a second time because it was that good this year! It's a compilation of all the British commercials that were nominated or won awards at the Arrow Awards in 2015. Most are funny, some are sad, some are very moving. Tickets are only $10 for members or $14 for non-members. It's a fun event that I highly recommend! My friend Sarah hosted a great pre-party with a lifesize cutout of the Queen Mum, Pimm's cups to drink, and plenty of British music. So cute.
Friday: I met my friend Laura for some early miles downtown before joining Mill City Running's Flapjack Friday crew. We did 2.5 miles before the official run and then 4 miles with the group. Our first 2.5 were nice and easy but then somehow we ended up with a quicker group and ran the last 4 around 8:15.
I grabbed a quick pancake afterwards and zipped home to shower before heading to work. I love Flapjack Friday- it's a very cool event, but the 6:30 start is hard to make work. Fortunately, I have mastered the art of getting ready super fast!
Saturday: 14 mile long run with the Calhoun Beach Running Club. There was a big group of girls there who run around my pace, so it was a fun, fun morning. So thankful for great company for the long run. AND I WORE SHORTS. It was awesome.
Sunday: Arms & Abs at [solidcore] and 1 mile run, just to keep the #RWRunStreak going!
Summary: About 45 miles, two [solidcore] classes.
It was a decent week- I can't complain about shorts running in December in Minneapolis!
Speaking of shorts weather,
We are heading to Phoenix/Sedona this week for an early Christmas celebration with my in-laws. The forecast shows highs in the lower 70's and lows in the upper 30's. We are spending a few nights in Sedona where we plan to do some trail running. I was in Singapore last year when Dustin went to Arizona for Christmas, so I missed out on the trip. He did write this guest post that we will be referring to again this week. Looking forward to checking it out for myself!
Maybe I'll get a little preview of the Phoenix Marathon course too while I'm there!
Have you entered my YakTrax Run giveaway? You have until next Friday to share your extreme weather running story. If you also share a picture if you have one of those conditions on instagram or twitter, using the hashtag #trfyaktrax (trf= The Right Fits!), I'll enter your name into the giveaway a second time. Increase your chances by 50%!
(Visited 316 time, 1 visit today)