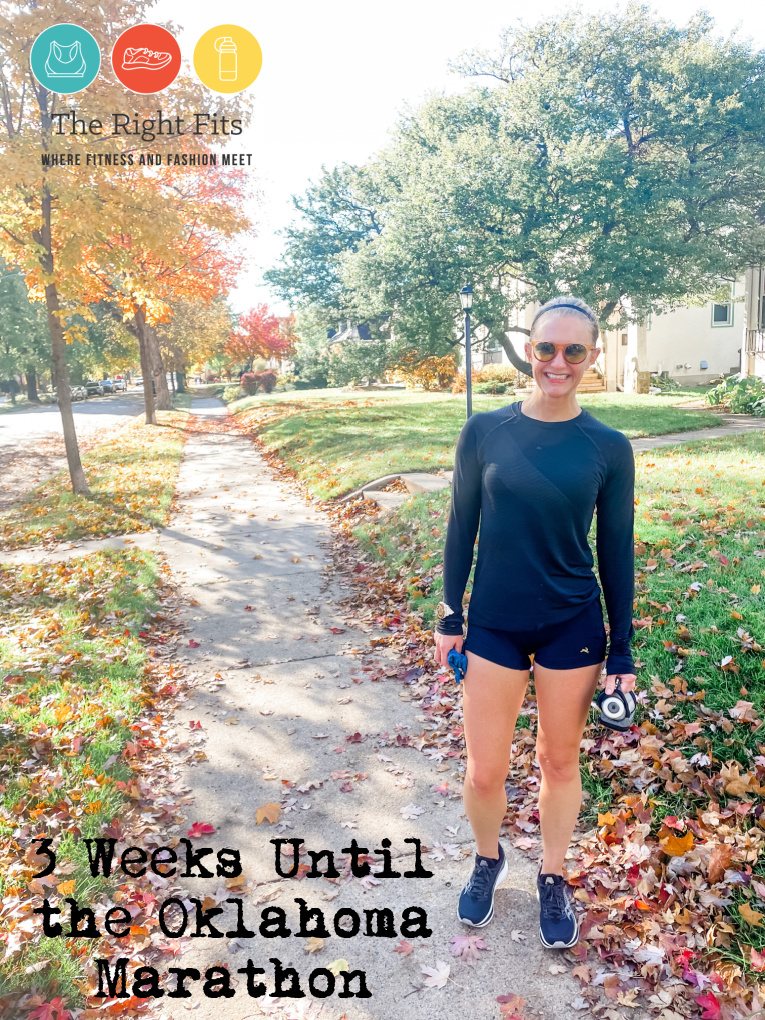 I'm so sad to say goodbye to my favorite month. October was (mostly) a blast; running felt so great too! Hopefully November isn't too hard on us weather-wise here in Minneapolis, as I have 3 more weeks until my next marathon, the Route 66 marathon in Tulsa, Oklahoma, which will be my 37th full (hopefully!)
Here's how training went this past week:
Monday: Very early 9 miler (back to alarms going off in the 4:XX's!). I was pretty anxious Sunday night about getting up so early and fitting in 9 miles before my first full day back in the office, but I covered the miles, got "ready" ready, and made it there by 7:30 am, with coffee, snacks, and lunch all packed!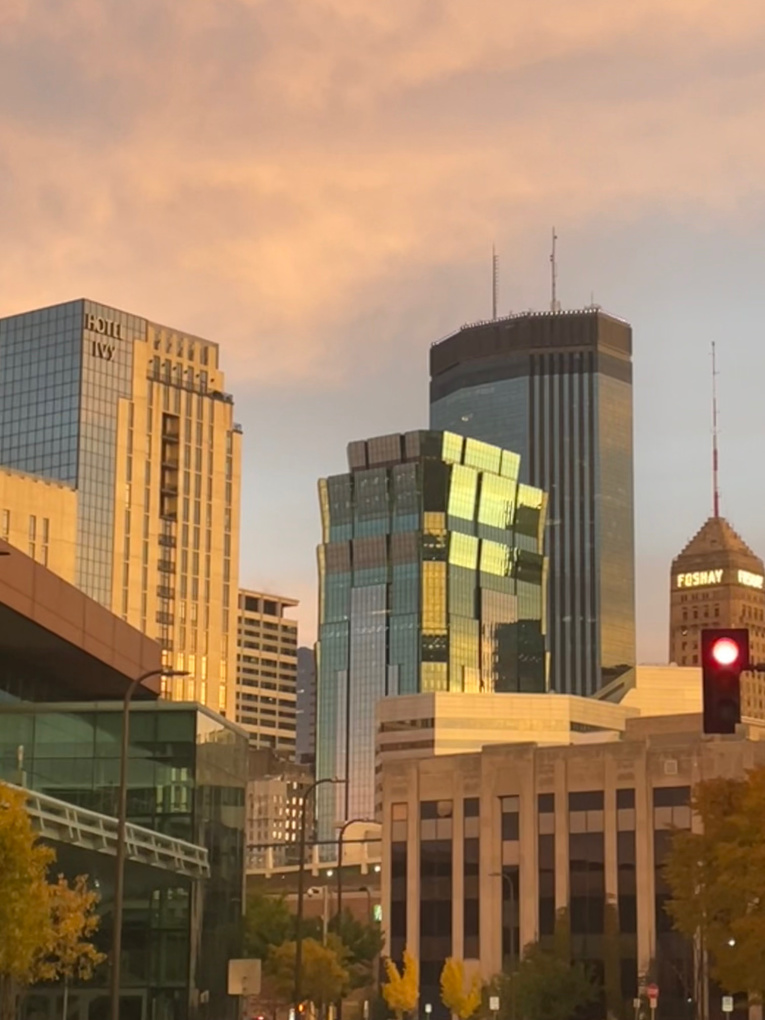 I'm literally only 5 miles from my office, but there isn't an efficient way to drive there, and I'm not ready to go back to riding public transportation yet (still have some covid anxiety!)
After work, I made my way through more of the Strength for Runners classes with three 10-minute classes (Becs, Matt, & Robin) after work, 30 minutes total.
Tuesday: Another early early run, but this time my friend Isabelle joined me (she's back in the office at her job a few days a week as well.) 7 miles, 9 min/mile average. Dark the whole run!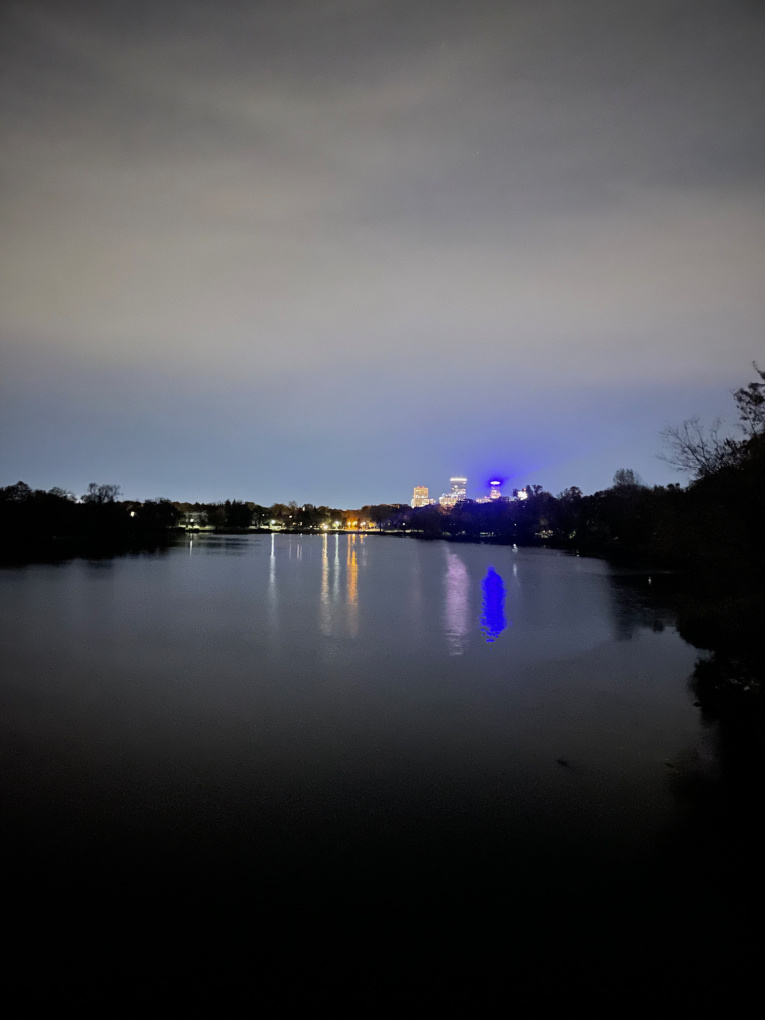 Wednesday: Workout Wednesday and I brought Ruth along for her longest run (9.1 miles!) 3 miles easy, 5x(3 min at marathon pace, 1 min jog, 2 minutes at tempo pace, 2 min jog), cool-down. Ruth helped me nail this workout, 9.1 miles at an 8:10 min/mile average.
After work, we walked to Wooden Ship Brewery to catch up with our friends from the summer bocce league. It was a perfect fall evening for sitting outside with a pint.
Thursday: 7 rain recovery miles with Christie and Sarah, 9:24 min/mile average. It was raining the whole time, but not pouring. We didn't melt.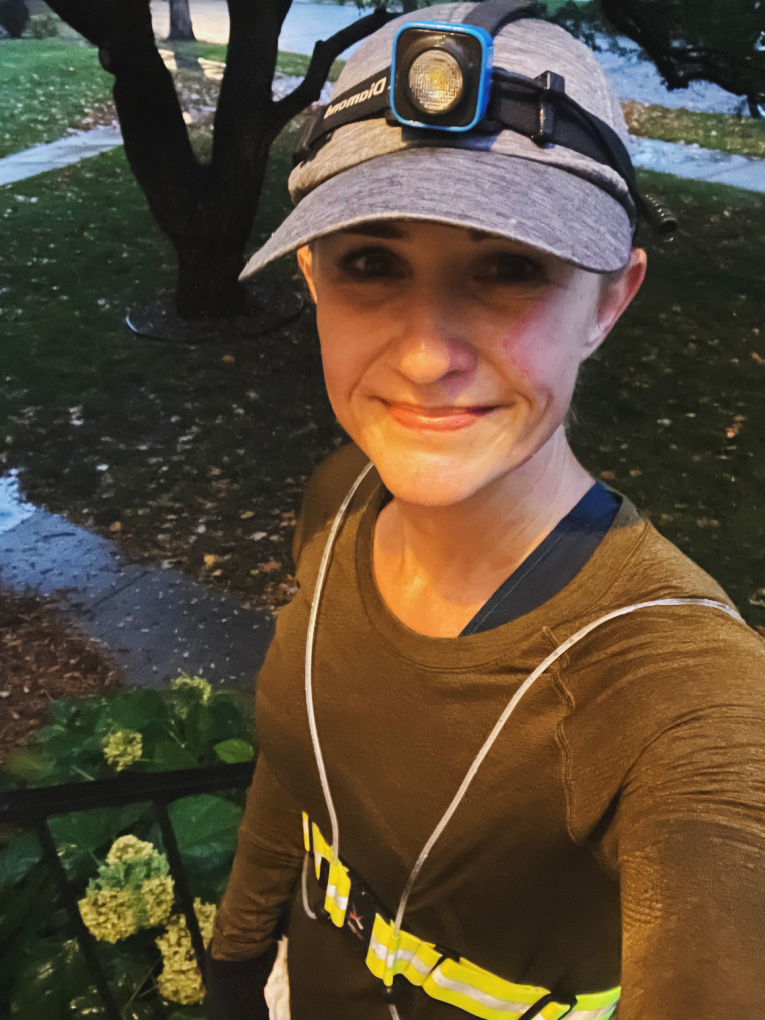 I did a random stack of classes on Peloton : 10 min core with Andy, 10 min Arms & Light Weights with Hannah, 20 min Arms & Shoulder Strength with Jess Sims, and another 10 min core class with Emma for 50 minutes total.
Friday: Rest from running! I did do 10 min Glutes & Leg Strength with Matty, 20 min Glutes & Legs Strength with Rebecca, and 15 min Core for Runners (thanks Cari for the recommendation) with Becs for 45 minutes of strength.
Saturday: Long run day and for a rare special treat, Dustin did my long run with me! He's considering running Tulsa with me; he's run two marathons with me (Phoenix in 2016 and Big Cottonwood Canyon in 2016– my PR!)
It's been awhile since we ran one together and I am not in PR shape, so I'm not sure how I feel about it yet. He had a strong Idaho marathon (2:59) but a crappy Boston (3:33), so he would rather run with me so close to Boston. But I know that having him with me might push me faster than I'm in shape for…especially on a tough course like Tulsa. TBD on whether we run it together! I know that it's really special that its even an option to run them together, but I think it might work best to have him push me when I'm going for a PR, which won't be Oklahoma- maybe the next one instead.
Anyways, he joined me for my long run with a workout- 30 minutes easy, 6x(10 min at marathon pace, 3 min jog in between sets), cool-down to 16. When we hit 16, we were still about a mile from home, so we agreed to just walk it home, which was kinda nice.
16 miles, 8:34 min/mile average. The workout went well, with the 10 minute set paces being 8:16, 8:12, 8:05, 8:08, 8:14, 8:15. He definitely keeps me on track!
It was a gorgeous sunny fall day; I actually dropped my long sleeve and ran most of it in a sports bra I got so warm! (I definitely 'run hot,' as it was only 40 degrees.)
Sunday: 9 miles- 7 with Dustin and Ruth and then 2 at the end on my own, 8:45 min/mile average. My coach isn't having me go back up to 20 miles between the Fargo marathon (at the end of September) and Tulsa (in 3 weeks), but rather is having me do a lot of longer weekday runs (i.e. 9 miles)Another gorgeous fall day in Minnesota.
I followed the run up with a 10 min Strength for Runners, 10 min arms & light weights, and 10 min core for runners class on the Peloton app for 30 minutes total.
And of course, halloween today! Our neighborhood does trick-or-treating tonight (I know some held it last night), so Ruth & Matilda will have the excitement of lots of doorbell ringing. 🙂
I have way too many dog costumes, so I went through some old ones to see what still fits Ruth and Matilda. The lion one is my favorite!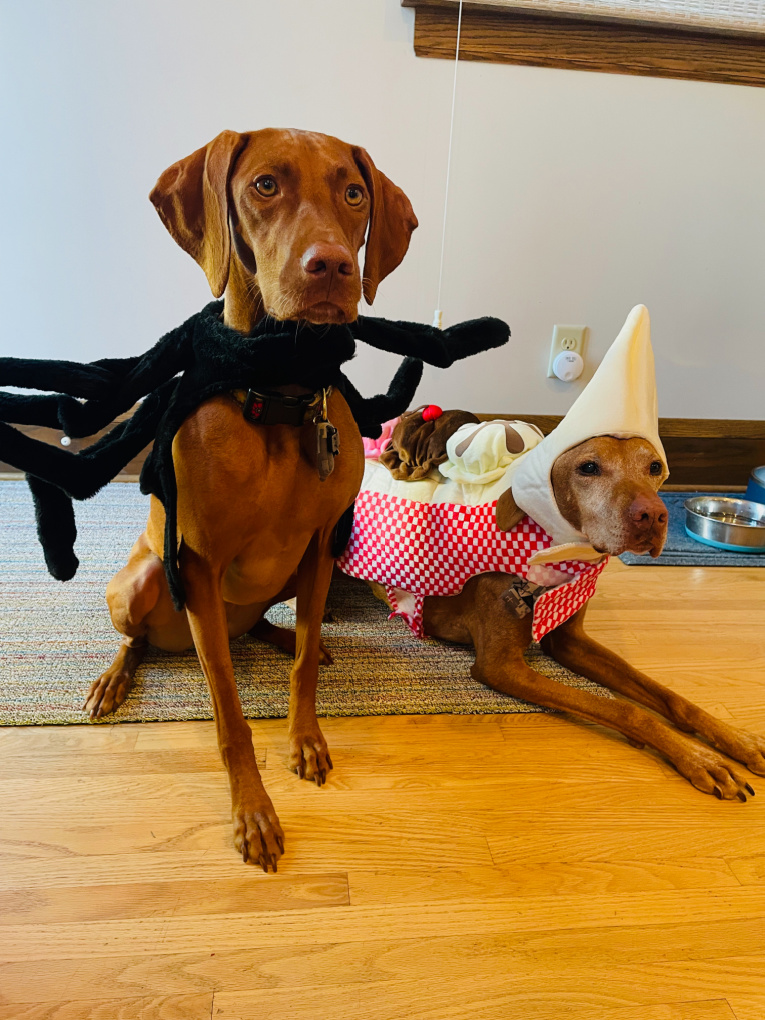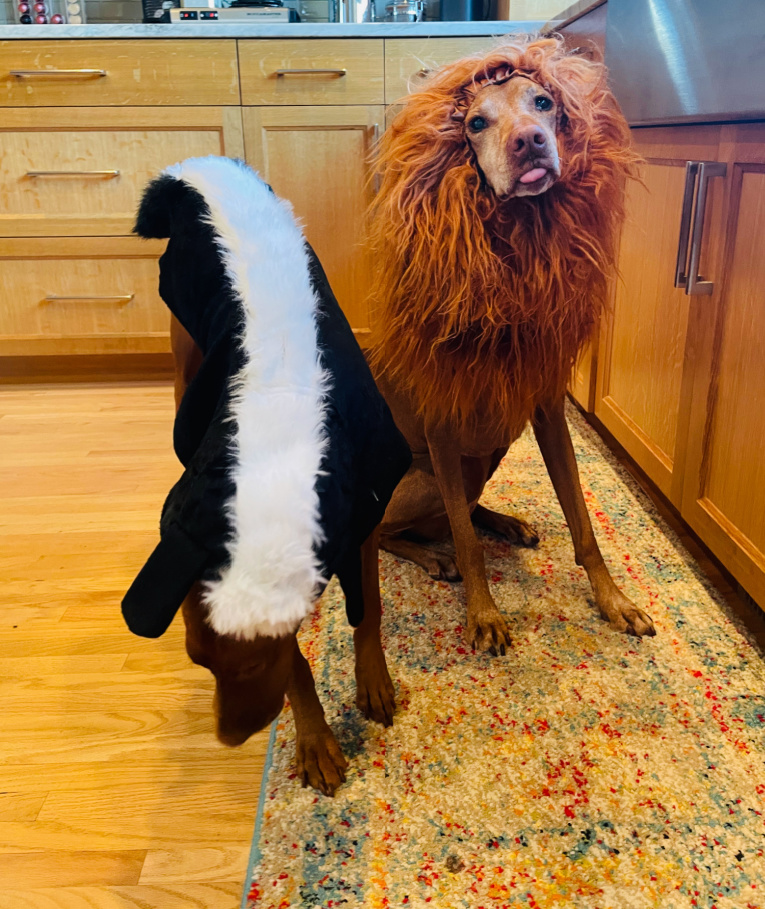 Summary: 58 miles of running, a random array of strength on the Peloton app (it's my primary source of strength right now!)
I'm linking up with Running on the Fly and Confessions of a Mother Runner as part of their Weekly Rundown. Check it out!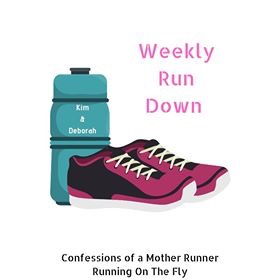 (Visited 272 time, 1 visit today)