Two weeks until I attempt to run another 26.2 and check my 26th state off my 50-state quest!
Here's how things went this week in training:
Monday: 9.16 miles before work, 9:05 min/mile average, my friend Isabelle joined for a bit.
45 minute full body strength with Adrian on the Peloton app after work; I liked this one!
Tuesday: Intentional recovery run- 9:35 min/mile, before work and before voting! Minneapolis had some big questions on the ballot this year.
It felt good to vote in person again!
Wednesday: Workout Wednesday! 3 miles easy, 6 x (4 min at 7:45, 2 min jog), cool down to 8.4 miles total, 8:50 min/mile average.
It was in the 20's in the morning, so unfortunately I had to switch to pants. Sad day in Minnesota! (But it got warmer later in the week and I still got shorts again November- just one day of pants!)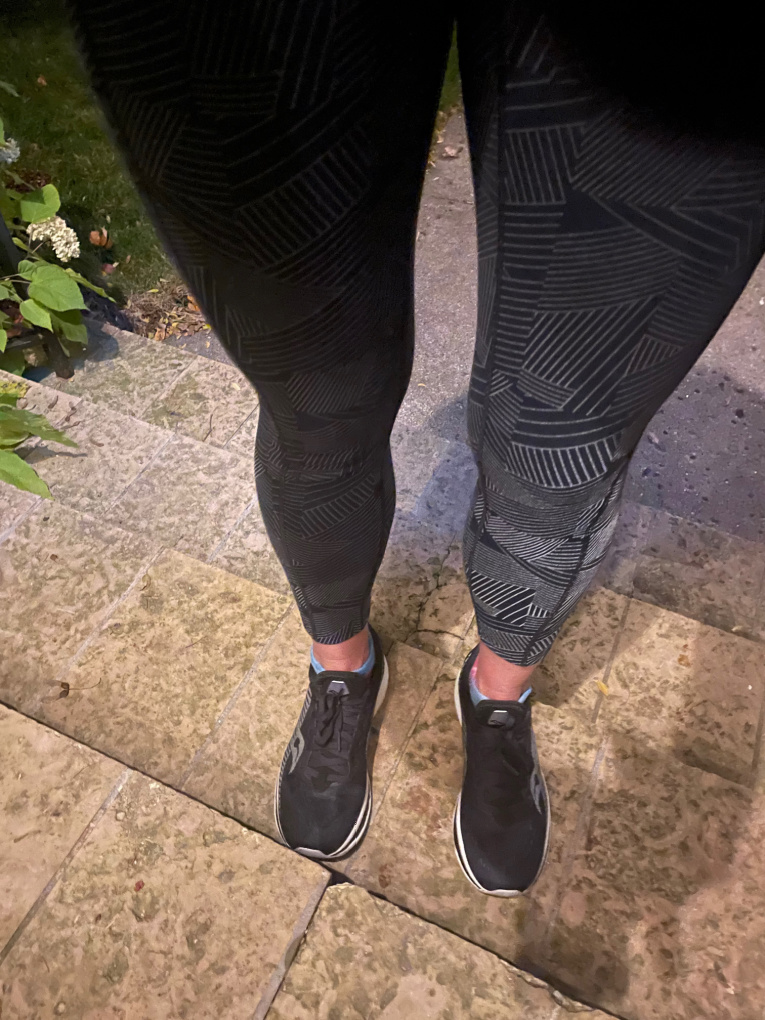 Strength after work: 20 min upper body with Rebecca on Peloton (this was a good one!) + 15 min core for runners + 15 min strength for runners with Becs on Peloton.
Thursday: I had to drop Matilda off at the vet early for a teeth cleaning. I get worried every time she has to go under anesthesia with her advanced age, but all went well.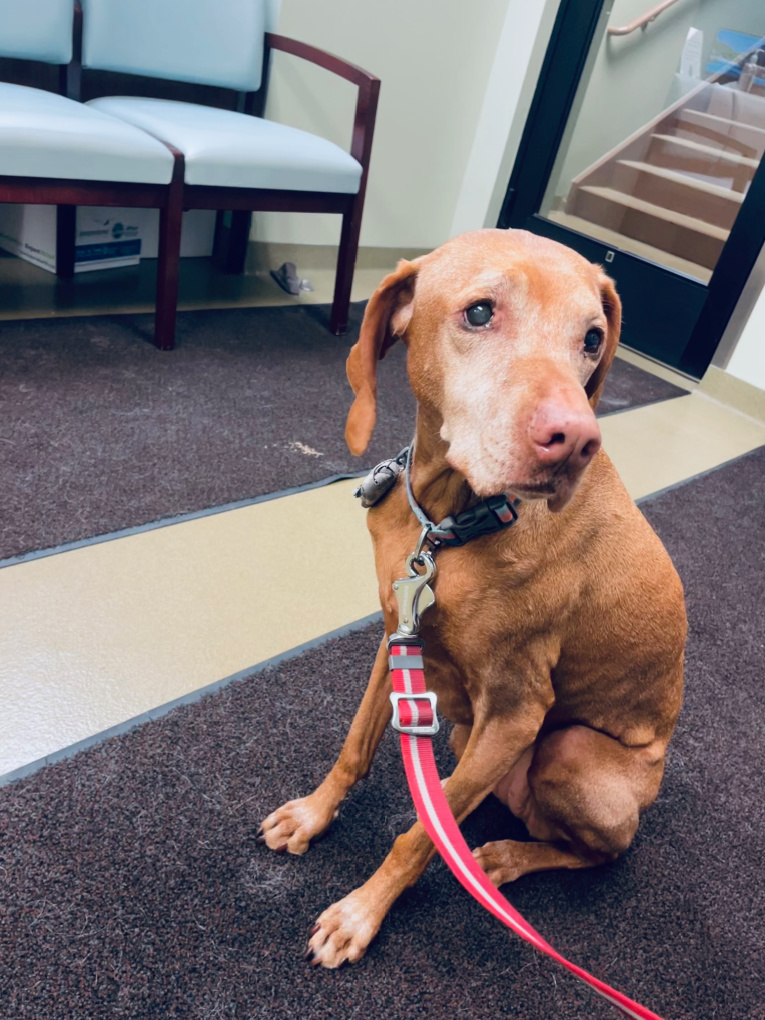 Quick lunch run with Ruth, 4 miles, 8:40 min/mile average. Lovely sunny fall day; a perk of the wfh days! (I am in the office 2-3 days a week now.)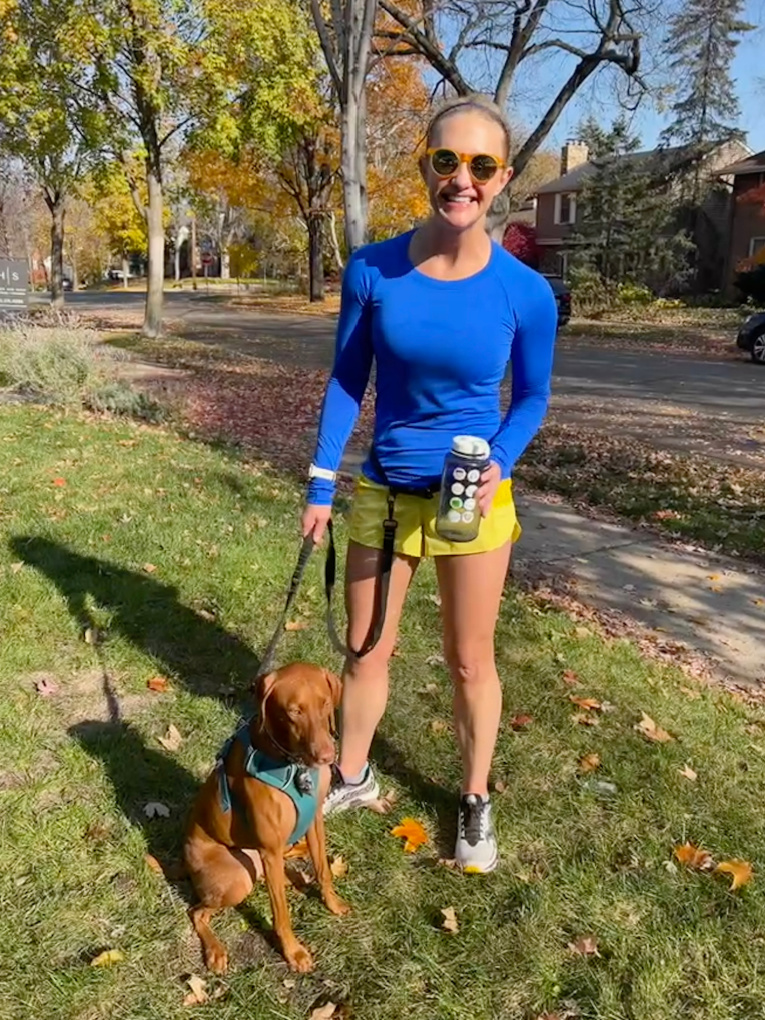 Strength after work: 30 min strength for runners with Andy, 20 min strength for runners with Rebecca, and 10 min core strength with Callie; still working my way through all the old strength for runners classes! I generally modify for any burpees or cardio moves, as I feel like I don't need any more impact/cardio other than running; I prefer to have my strength work be just strength, if that makes sense.
Friday: I met up with two coworkers for 6 easy miles, 9:35 min/mile average.
After work, I really wanted to just work my core and maybe even get that "hurts to laugh" feeling; I did two 20 min core classes on Peloton, one with Olivia and one with Rad. They were both fine, but I wasn't sore the next day. It's so hard to work your core that much! I know that soreness isn't the only sign of a good workout, but for some reason I really was craving it…fellow Peloton people, let me know your favorite core classes!
Saturday: Long run day!
I've mentioned a friend from Texas here before; she's in her 60's and a very inspiring athlete. She only started running when she turned 50 and has now qualified and run Boston 10 times in a row. (I think she's 62). With a marathon PR of 3:35 and a half of 1:37, she's such an inspiration to me on how running keeps you young. She's also great company for a long run. My normal run crew was out of town running the Indianapolis half, so I would have otherwise been on my own, so it worked well that she was in town for a wedding.
We met at 7 am- still dark!
I had a little bit of a workout in my long run- 30 min easy, 30 min moderate, 10 min easy, 30 minutes moderate, cool-down to 15 miles total, 8:50 min/mile average. My friend kept up for the first moderate set, we split a bit for the second one, but met back up again to end the run.
Thanks for the company, Carrie!
We had unseasonably warm weather for November, with highs in the mid-60's both Saturday and Sunday. Amazing.
Sunday: Though the run on Saturday was still great, I started having some new shin pain during it and by the end, it was bugging me quite a bit. I spent the afternoon icing, normatec'ing, and resting with hopes that it would fade as quickly as it came on. My coach had actually put two long runs on my plan, 15 Saturday and another 12-13 Sunday, instead of a 20-22 miler for Tulsa. But we texted a bit and agreed it would be best just to take a rest day today to ensure the shin pain didn't get worse. It's so hard to skip a scheduled run, but I have to be a smart runner. So hard to do sometimes!
Right now, I'm enjoying a cup of coffee watching the NYC marathon (which I ran as my 6th World Major back in 2017!)
I plan to do some Peloton classes and I'm sure there will be a nice dog walk in there, but no running today.
Summary: 49 miles of running, lots of strength on the Peloton app.
I'm linking up with Running on the Fly and Confessions of a Mother Runner as part of their Weekly Rundown. Check it out!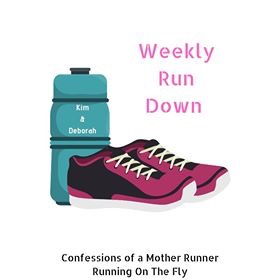 (Visited 244 time, 1 visit today)