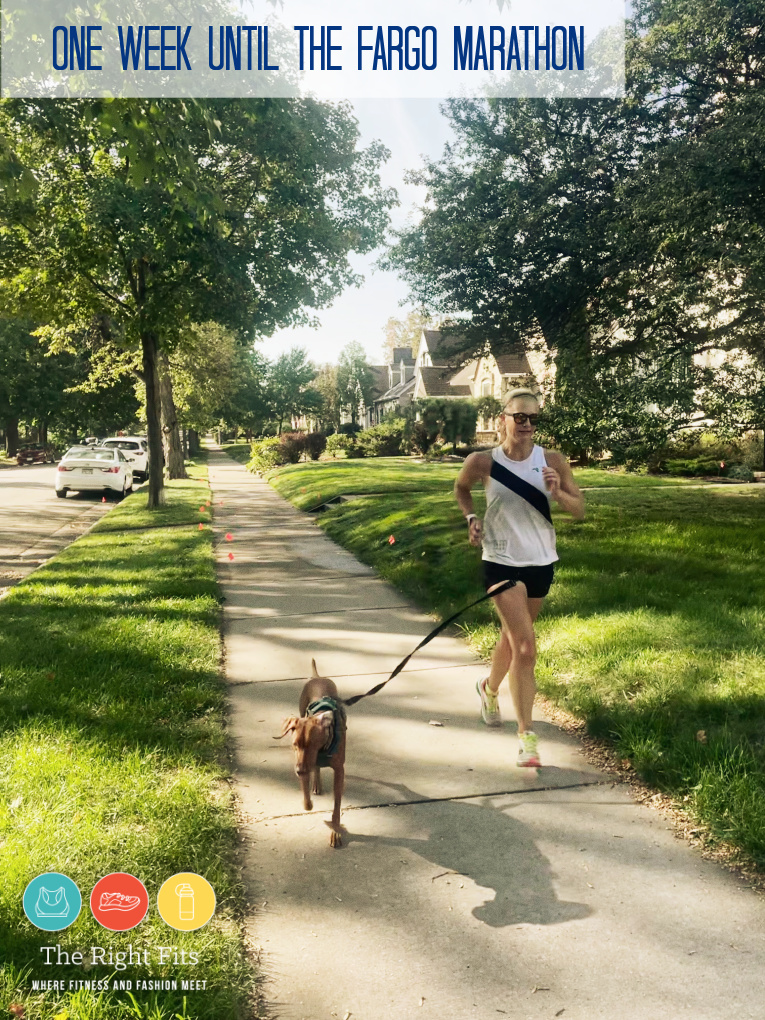 As I publish this post, there is less than one week until the Fargo Marathon! It's a Saturday marathon, which I LOVE. The weather is looking a tad bit toasty in Fargo; hopefully that will change in a week.
After a disappointing (for me) time at Idaho (3:52), my primary goal for Fargo is to stay totally in control and feel strong the whole way, which for me I think should hopefully equate to about a 3:45 time. For reference, my PR (Big Cottonwood, Utah) is 3:35 pre-broken leg and then 3:37 (Indianapolis 2019) post-broken leg. I have some great memories of marathons where I ran around a 3:45 (3 Bridges in Little Rock, Arkansas, the London Marathon) where I felt so happy and smiled the whole way- I want to channel that feeling again! If it does end up being hot, I'll re-adjust that goal some more, with the hope of staying under 4 hours.
Now that I've discussed goals, here's how training went this past week!
Monday: 8 easy pre-work miles with a few friends, 9:20 min/mile average.
Tuesday: Last long workout before Fargo! (It was interesting as this weekday run was actually longer than my long run the following Saturday!)
3 miles easy warm-up
4x (1 mile @ marathon effort, 0.5mile @ 7:45-7:30, 0.5 mile easy)
1 mile cool-down (with Ruth the vizsla)
12 miles total, 8:40 min/mile
This workout felt pretty good- I wasn't 100% perfect on all the paces, but was generally in the vicinity. The cooler morning temps definitely helped!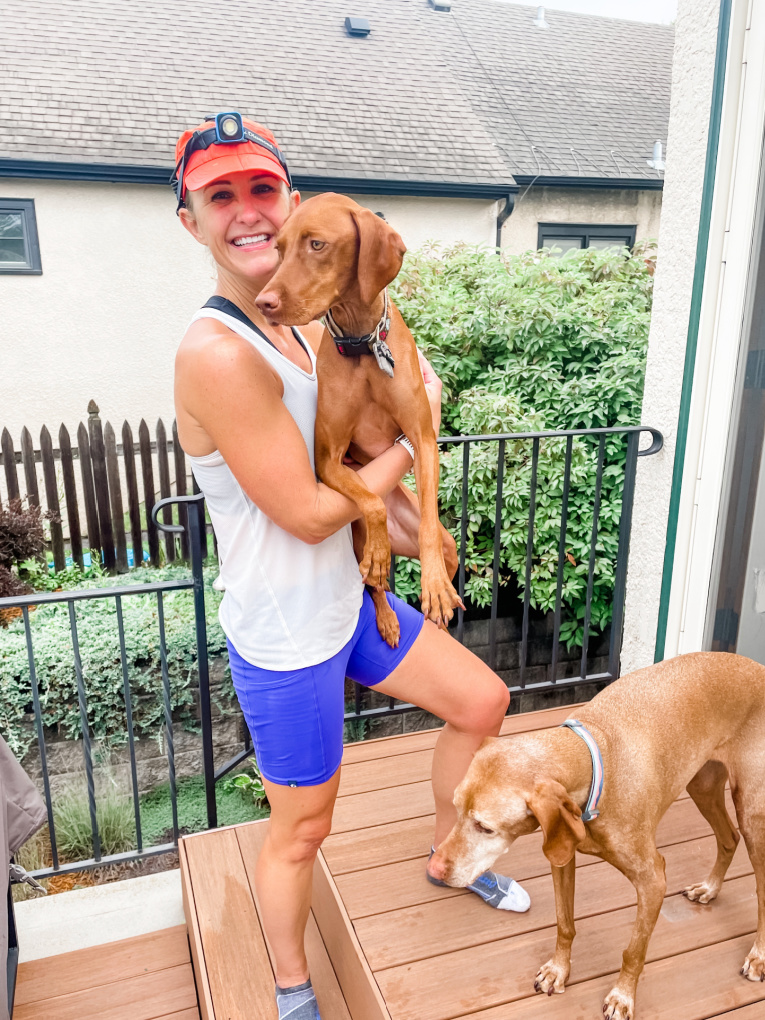 Barre class at the Bar Method after work
Wednesday: Solo 6 mile recovery before work, 9:15 min/mile average.
Ran into a rafter of turkeys crossing from Bde Maka Ska to Lake Harriet!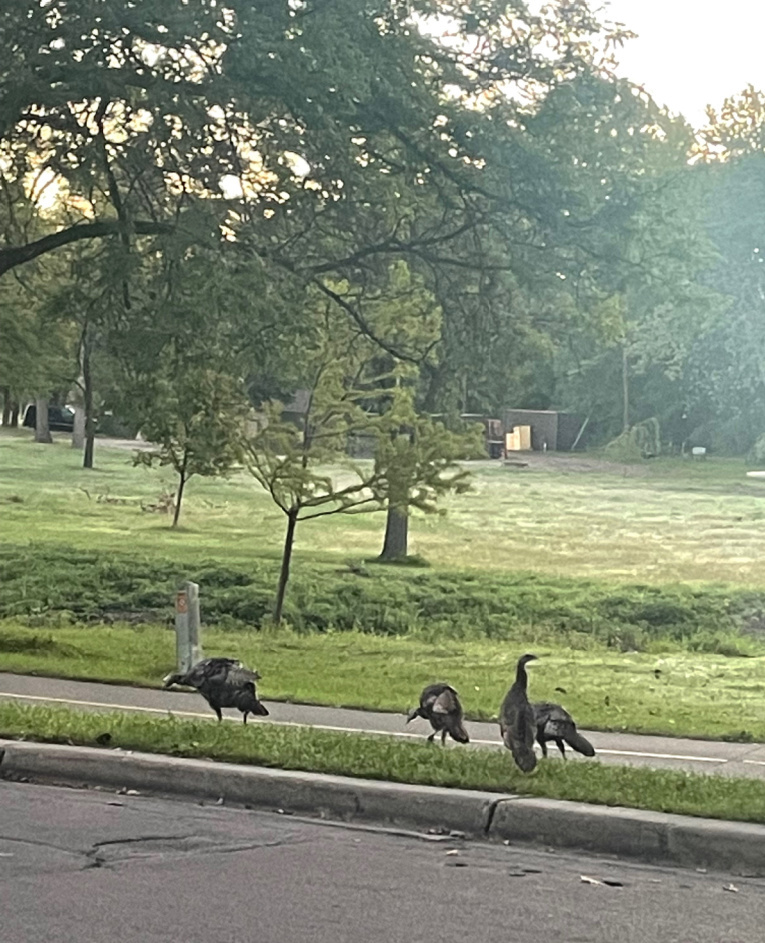 30 minute Strength for Runners with Matt Wilpers after work
Thursday: Rest day from running! A few dog walks, 10 minute Arms & Light Weights + 30 minute Strength for Runners with Becs Gentry on Peloton
Friday: 6 miles with a few friends.
We took the run nice and easy, 9:30 min/mile average. After work I did a 10 minute and a 20 minute Core for Runners class with Becs Gentry. I didn't realize that the longer ones are more advanced; I thought the only difference was time, but the 20 or 30 minute core classes are definitely more intense. I kinda wish the 10 minute ones were just as hard, just shorter!
Saturday: Last long run before Fargo! I had 90 minutes of running: 45 minutes easy, "26.2 minutes visualizing the marathon at marathon effort", and then 18.8 minutes easy, 10.4 miles, 8:45 min/mile average.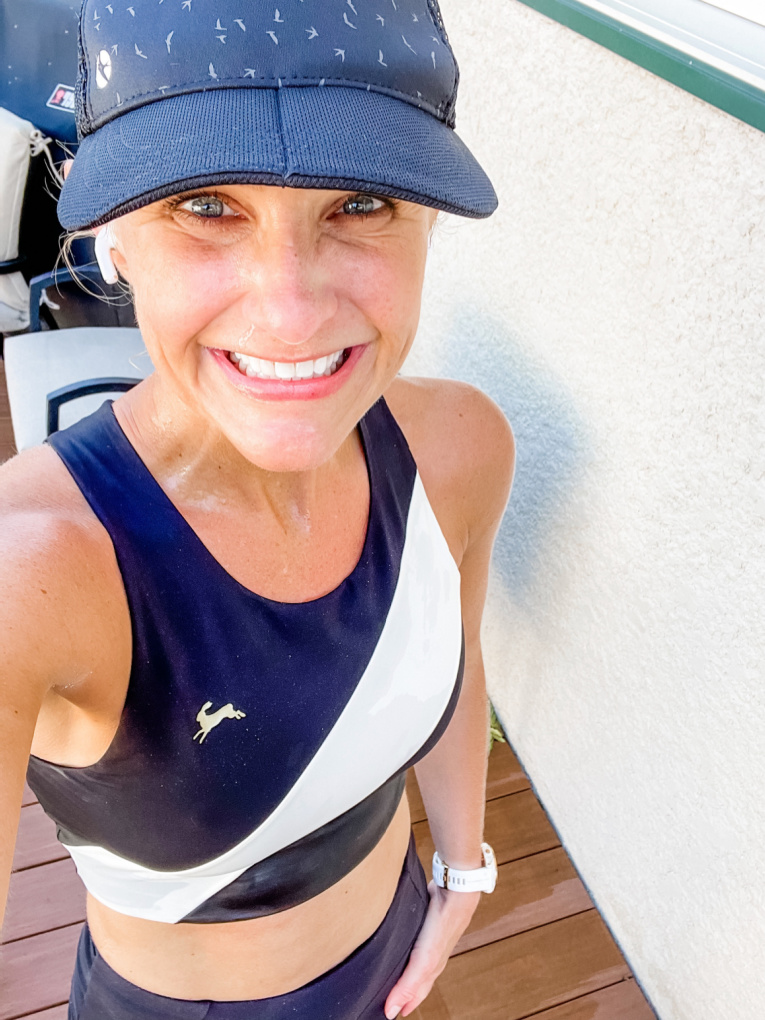 The weather was great on Saturday morning (low 50's) so the 26.2 minutes felt amazing. Fargo is looking a little toastier though; fingers crossed it cools off a bit up north before Saturday!
Saturday night, we had tickets to a Mazza Dinner at "Dervish Mazza." Read more HERE. It was a multiple course meal of Egyptian food, set in a the chef's backyard in the Old Highland neighborhood of Minneapolis. Really unique and magical evening of delicious food (and some wine!) Highly recommend.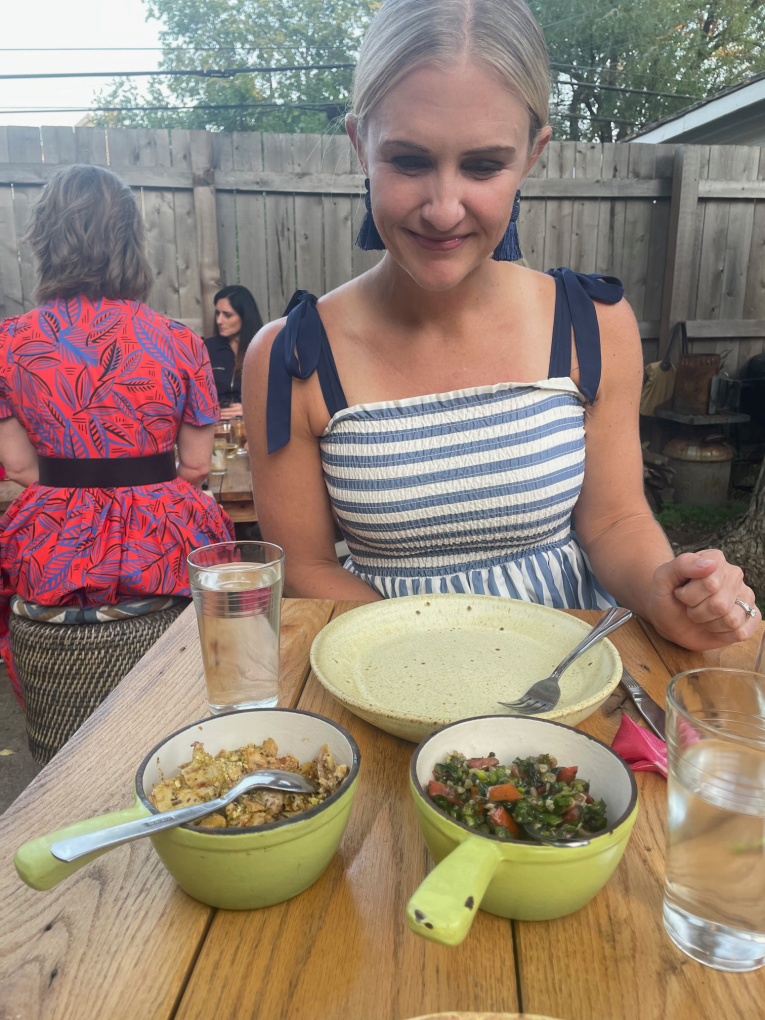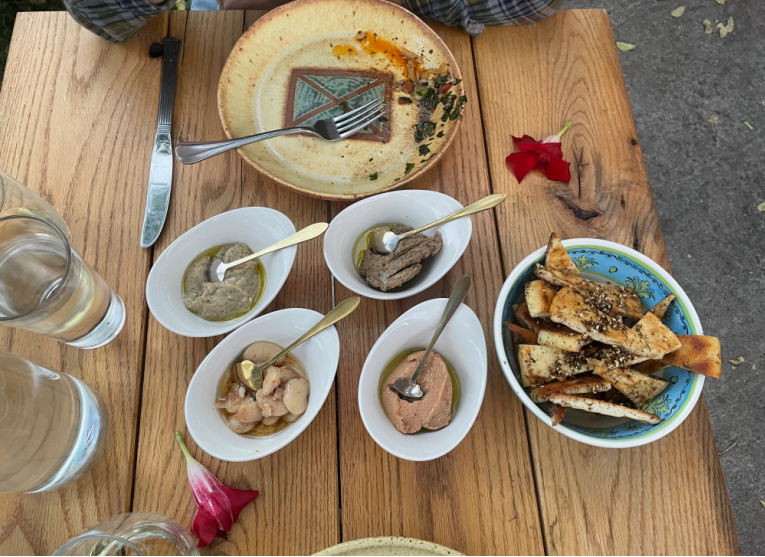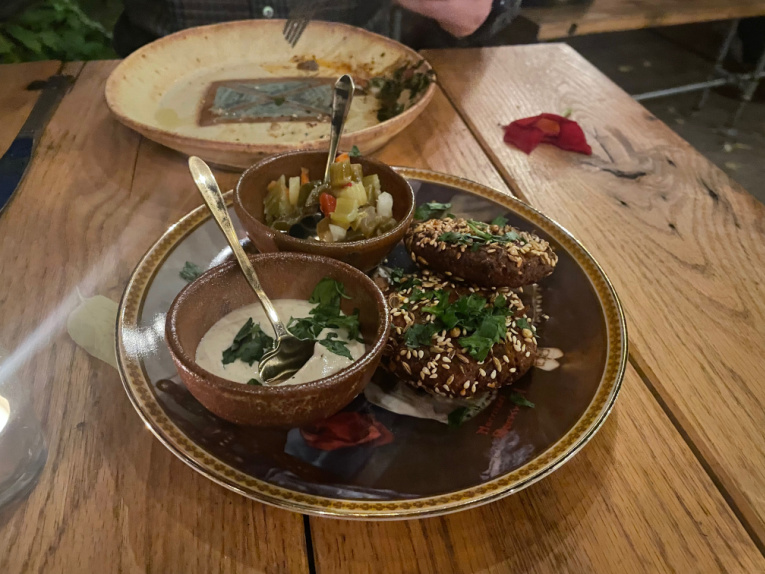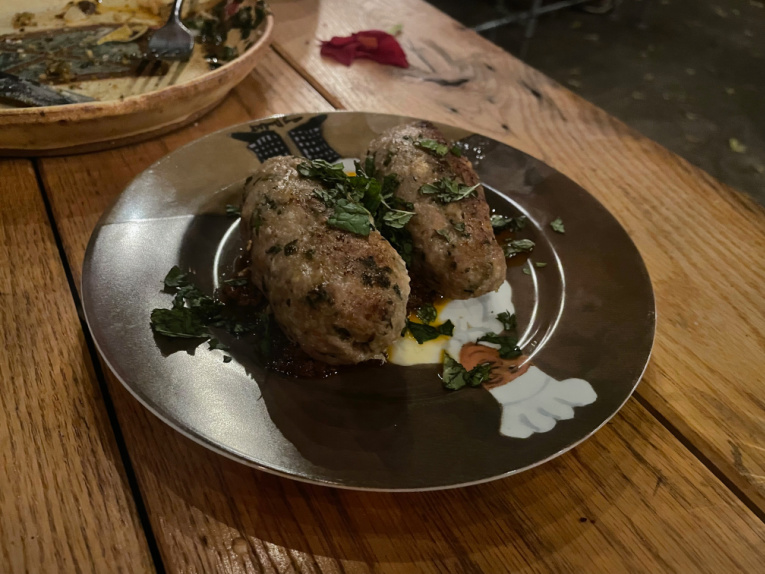 Sunday: 5.5 miles, 8:40 min/mile average with Dustin and Ruth
I followed up the run with a 20 minute Strength for Runners with Matt Wilpers and a 10 minute Core for Runners with Becs Gentry.
Summary: 48 miles of running, 1 barre class, a handful of Peloton strength classes.
This week, I'm be focusing on sleep and hydration…and maybe more time in the Normatec Boots too. One week to go!
I'm linking up with Running on the Fly and Confessions of a Mother Runner as part of their Weekly Rundown. Check it out!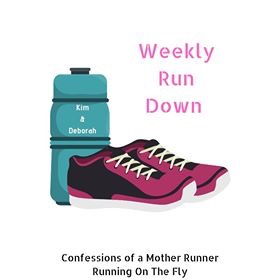 (Visited 316 time, 1 visit today)