7 weeks until my 33rd marathon and 22nd state! Training was pretty intense this week, but fortunately my bronchitis is gone and my strained pec muscle is almost healed.
First things first, check out the guest post my younger sister Laurie wrote about her first experience with a running coach and hitting her goal at the City of Lakes half marathon! Read more HERE.
Other big news of the week is that I hit SEVENTY miles this week- that's a lot for me! I think it's the most I've ever done and definitely the most since breaking my leg in February 2018.
Here's the recap:
Monday: 10 easy miles before work, 9:23 min/mile.
After work, I met an athlete I coach to do a workout with her. She is racing the TC 10k, which is part of the Twin Cities Marathon weekend events held on the Saturday before the marathon. I will be running the 10k with her, so we thought it made sense to run together at least once before race day! Her workout was 1 mile warm-up, 3×1 mile at goal 10k pace (10 min/mile) with 5 minute jog/walk recovery in between and then 1 mile cool-down. It was great to run with her! 5.5 miles total.
Tuesday: 7 easy miles with strides with Christie before work, 9:15 min/mile.
Wednesday: I woke up to storms, so I postponed my workout until after work. I ran from the office by the river, which was a nice change of scenery- at least until I got a little lost!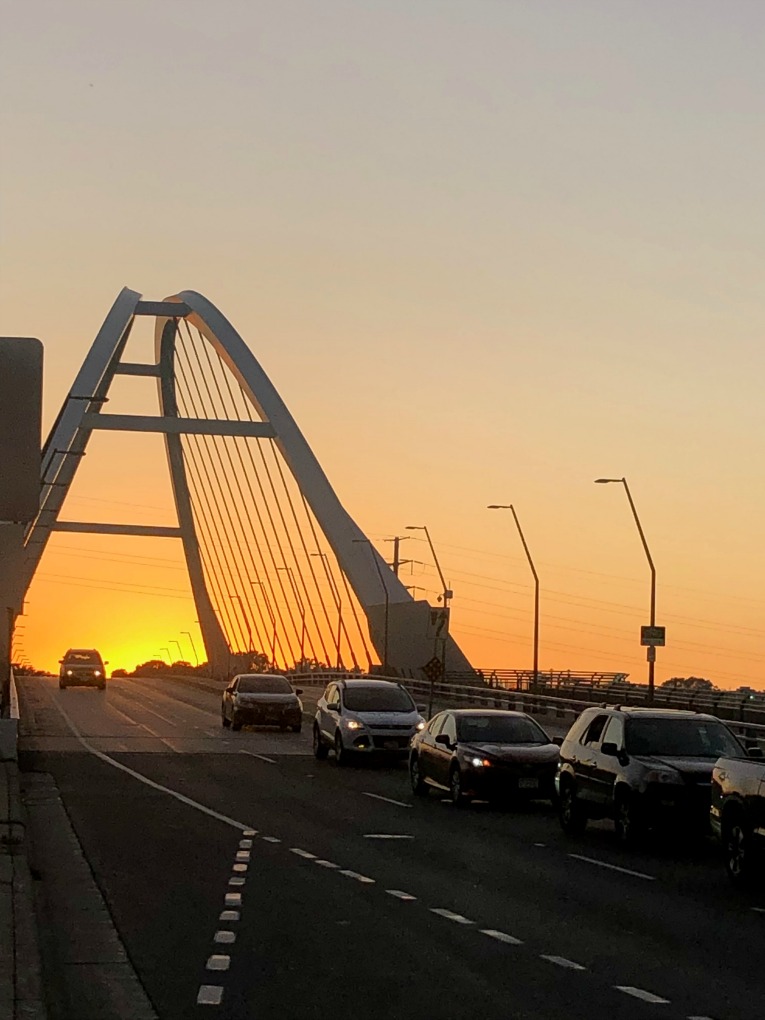 I was on a trail, but then somehow I ended up on a road with no shoulder and no sidewalk. I tried to speed through that section to find the trail again; I could see the downtown skyline and knew I just needed to head that direction!
My workout was 3 miles easy, then alternating marathon pace (8:10) and tempo pace (7:30) for 1/2 mile repeats each for 5 miles total, then cool-down. I probably only hit about 3/5 of the sets. It was quite humid and there was no water on my route, so I'll still call it a success as I did the best I could! 10.5 miles total at an 8:45 min/mile average. Alternating marathon pace and tempo with no recovery is a challenging workout!
(seen on my run- the ferris wheel at Betty Danger's!)
Thursday: 8 miles with my friend Vicki before work, super easy paced (9:45 min/mile). The turnaround from a late night evening run to an early morning run is challenging. My legs were dead.
Thursday evening, we started obedience training classes for Ruth at the Canine Coach.
She's 4 months old now and definitely a chewer! Nothing is safe from her puppy teeth…
Friday: 5 lunch time miles with a group of guys from the office. They are definitely faster than me and I was working to keep up, but I definitely did not run a 5:17 min/mile at the end! My Garmin must have been all messed up due to the skyscrapers downtown.
Saturday: First 20 miler of the training season complete! I had 90 second pick-ups each mile, which weren't too bad. I'm glad it wasn't a harder workout as it was so humid and gross out. I was just happy to get in the miles.
I carried hydration in a handheld- Nuun at first, then refilled it with water at a fountain, then bought a Gatorade at a Target we ran past. I took three gels during my 20 miles- two Springs gels and a Maurten gel. Tough, sweaty day out there!
We ran the Hopkins route, which is the route I was running when I broke my leg. Obviously the trail was not icy this time around, but it still brought up a lot of bad memories to run that way!
Sunday: I met Christie at 8:30 am for 7 easy recovery miles, then a quick shower at the Calhoun Beach Run Club before meeting a few more friends at the West End theater to see Brittany Runs a Marathon.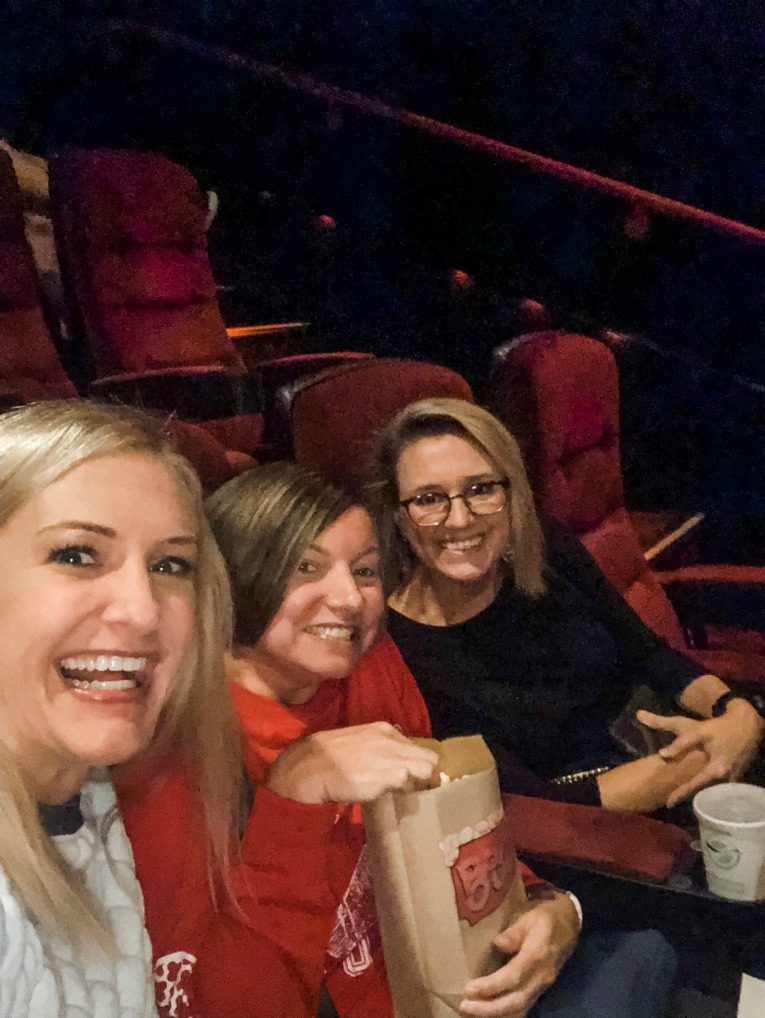 We went to a 10:50 am showing- only $6 and the movie was really cute! A bit predictable sure, but still entertaining especially for a group of runners. And it was cool because it was filmed at the 2017 New York City Marathon, which is the year I ran New York!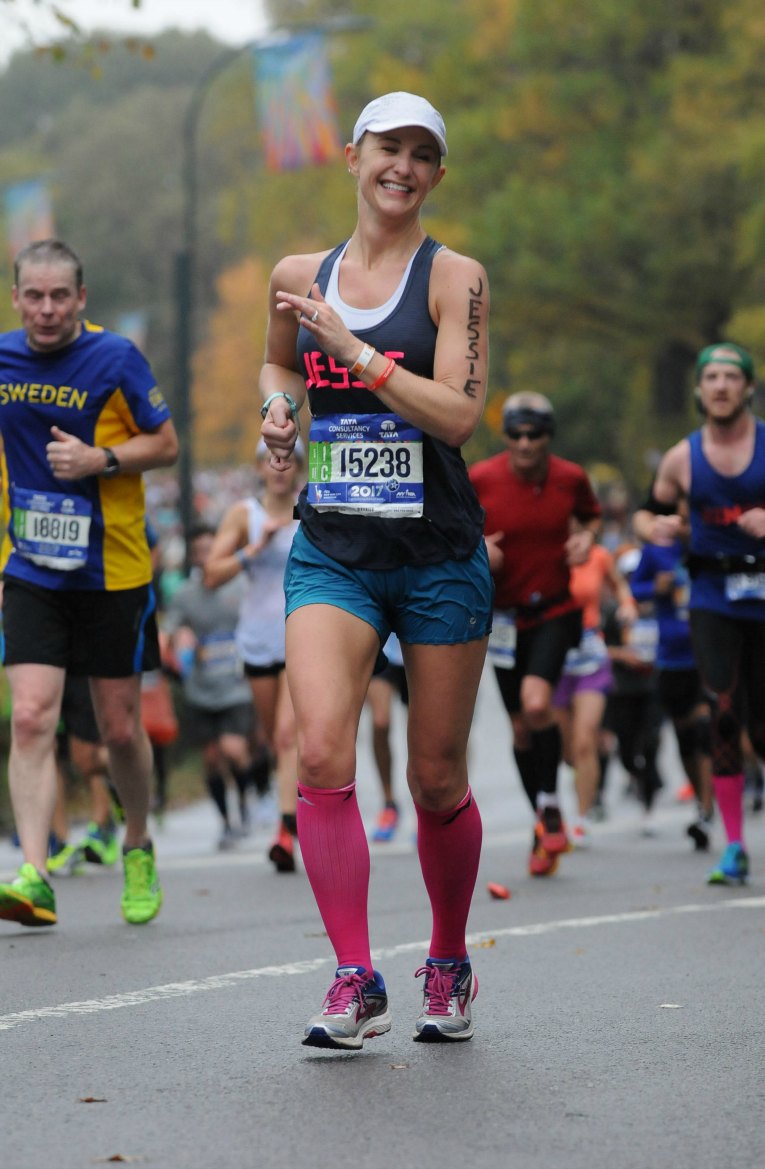 Summary: No strength training, since I needed to let my pec muscle recover. Instead, I ran ALL the miles- 73 miles to be exact!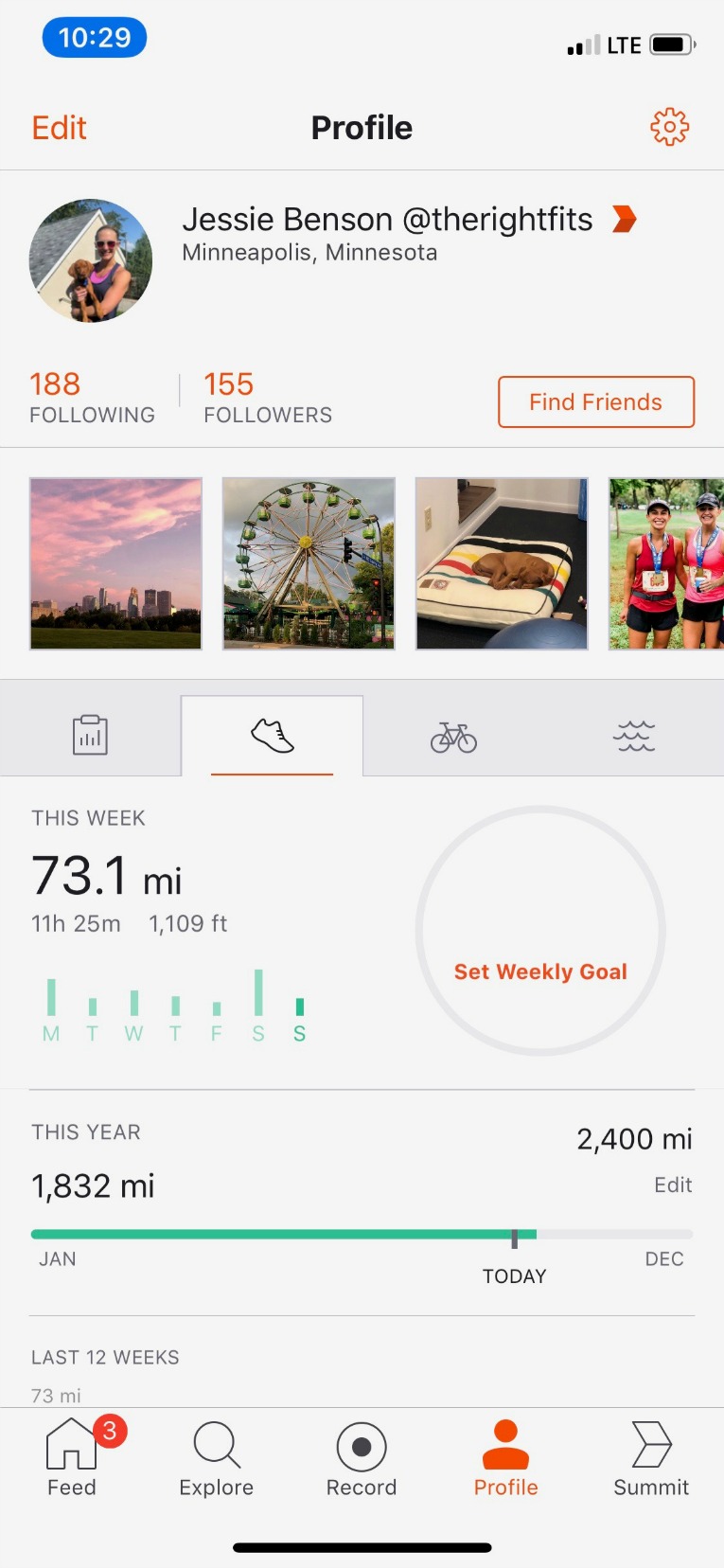 I'm linking up with Running on the Fly and Confessions of a Mother Runner as part of their Weekly Rundown. Check it out!
(Visited 322 time, 1 visit today)