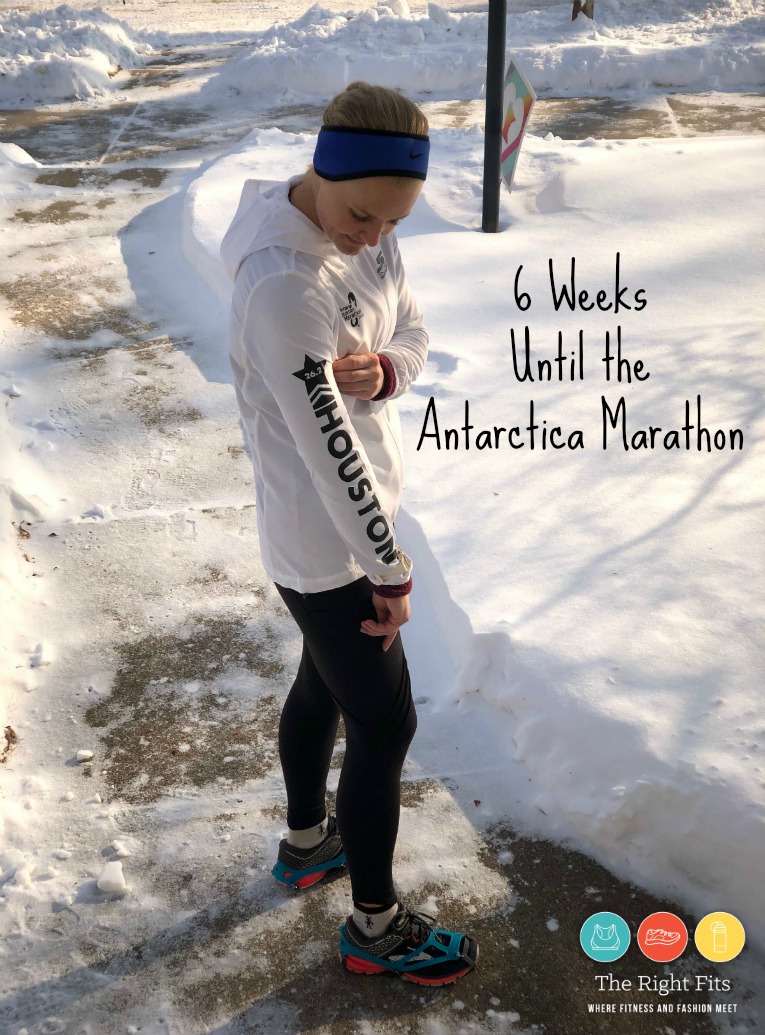 Hello, hello! I'm here with my usual weekly recap, this time counting down to the Antarctica Marathon!
I have to admit, I am a little superstitious about counting down to Antarctica after what happened last year. (If you're new here, I was 3 weeks out when I broke my leg and couldn't go.) It all feels very familiar to be counting down again to the same trip. I really hope I'm not setting myself up for disappointment!
But here goes...I'm two weeks past the Houston Marathon (catch up on that one HERE) and am now building back for another 26.2 (though that marathon will be a beast of its own- more of a trail race, really.) The plan that my coach put together has me doing one 20-miler three weeks out, but not a ton of workouts or mileage; I just need to keep up my distance endurance and STAY HEALTHY.
Here's how this past week of training went!
Monday: 4.5 miles on the treadmill before work. The polar vortex hit Minneapolis hard. You probably saw it in the news, and yes, it was miserable. Schools were closed, the post office didn't deliver mail, several companies closed (not mine…) It was nuts.
For me, that meant almost all treadmill miles this week, but it wasn't too bad since my mileage was still pretty low each day.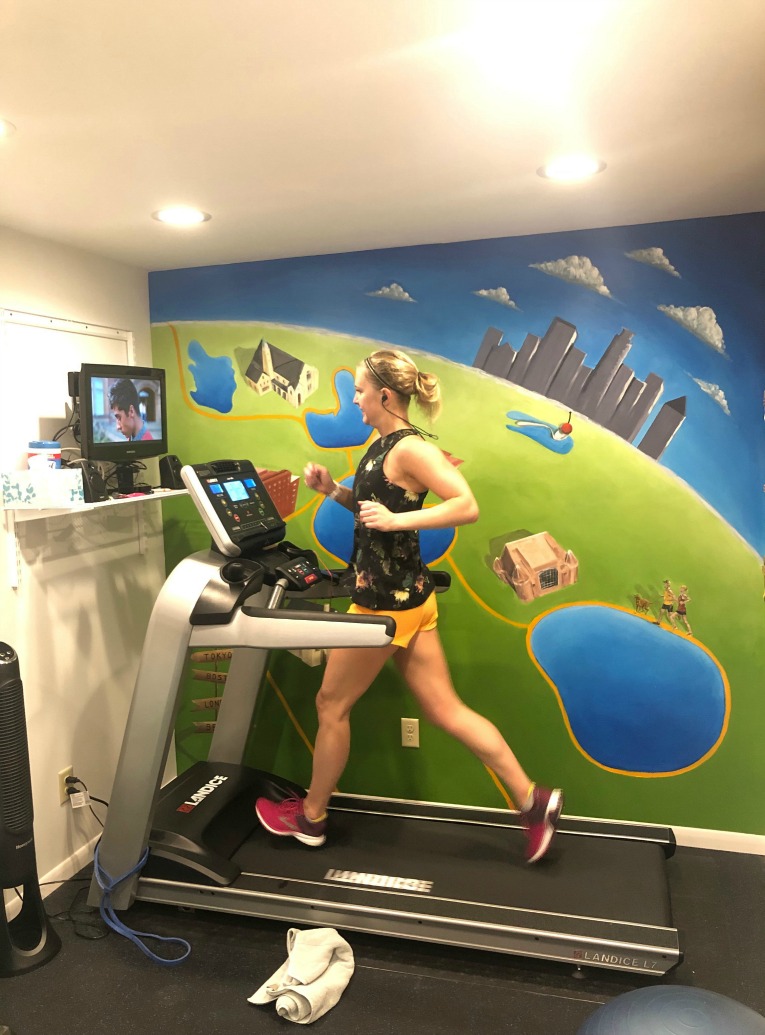 Tuesday: 4 miles on the treadmill before work, 50 minute HIIT class at ALTR after work. During marathon training, I must be holding back a little in strength classes as I usually don't get as sore afterwards, but this time I was quite sore, maybe even more sore than after the marathon!
(Note, ALTR, like many other gyms and fitness studios, did cancel some of their morning classes later in the week due to the extreme temps!)
Wednesday: 4 miles on the treadmill before work. I tested out my new Oiselle Volee singlet. Love it!
Thursday: 4 miles on the treadmill before work. Same old story!
Friday: 30 minutes on the treadmill before work or 3.5 miles, vinyasa yoga at Corepower after work. The weather finally started to change on Friday; we finally hit a temperature ABOVE zero. What joy!
Saturday: 7.25 miles OUTSIDE with my friend Vicki. The trails around the lakes weren't great- they were still snow-covered, but I wore my kahtoola nano-spikes which helped a lot!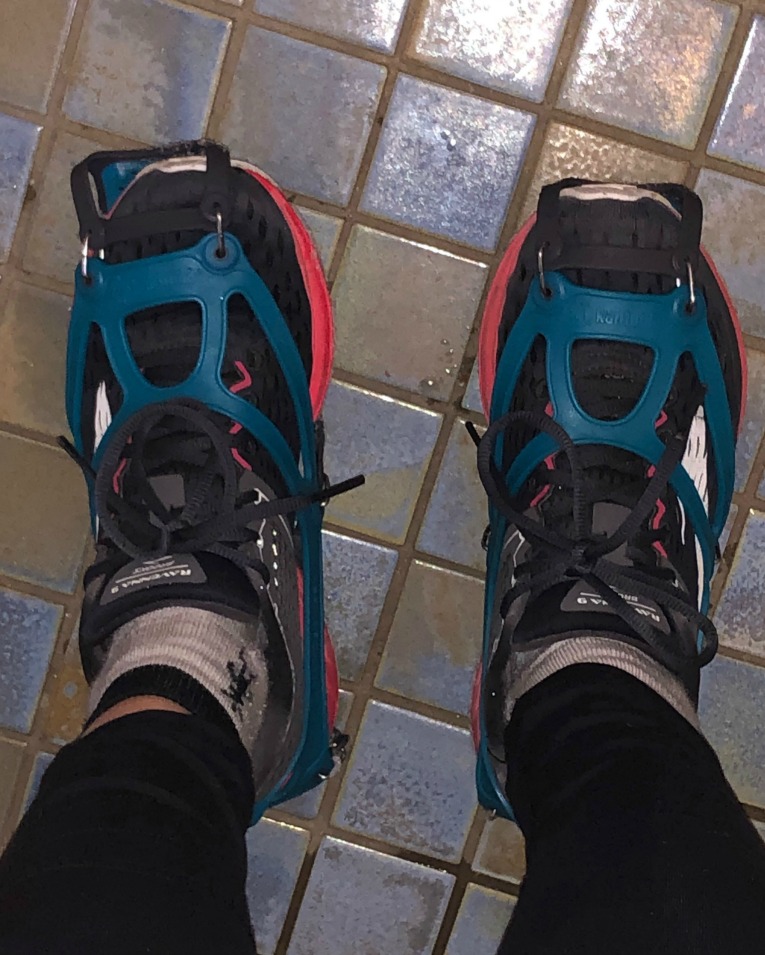 I've mentioned the kahtoola spikes before- I like them more than my old Yaktrax, as they aren't as heavy or as annoying when you do run on clear pavement. I didn't even notice them on this run!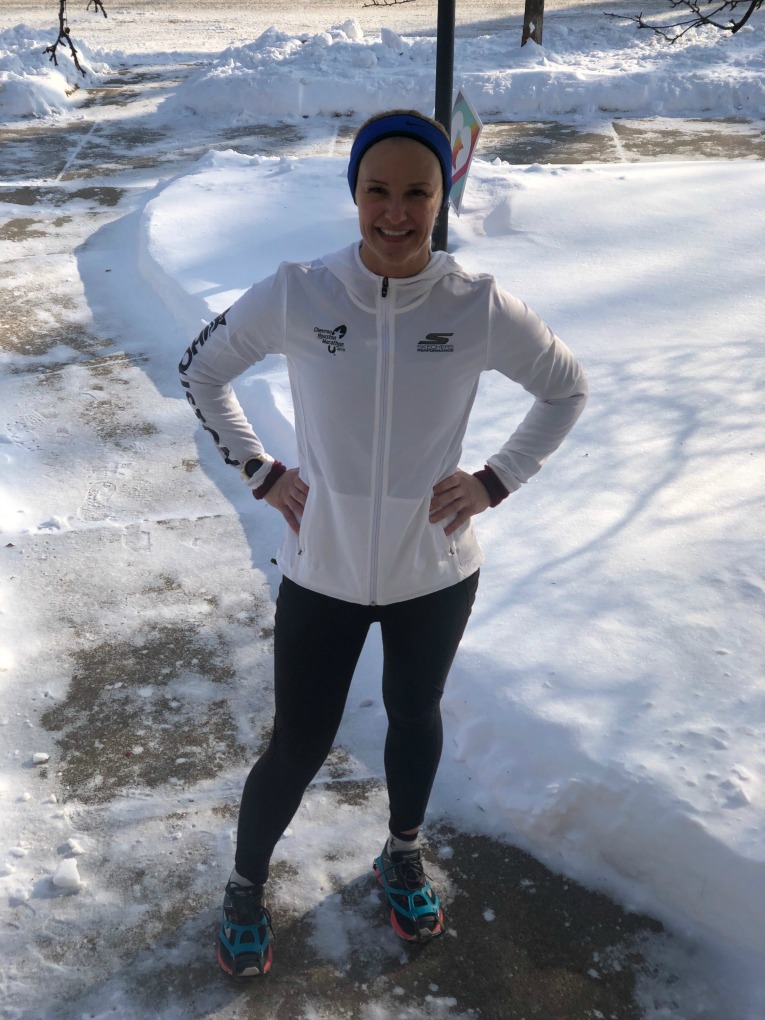 Saturday night, Dustin and I joined a few friends at Young Joni for dinner before heading to the Luminary Loppet for a little while. Such a fun Minnesota event!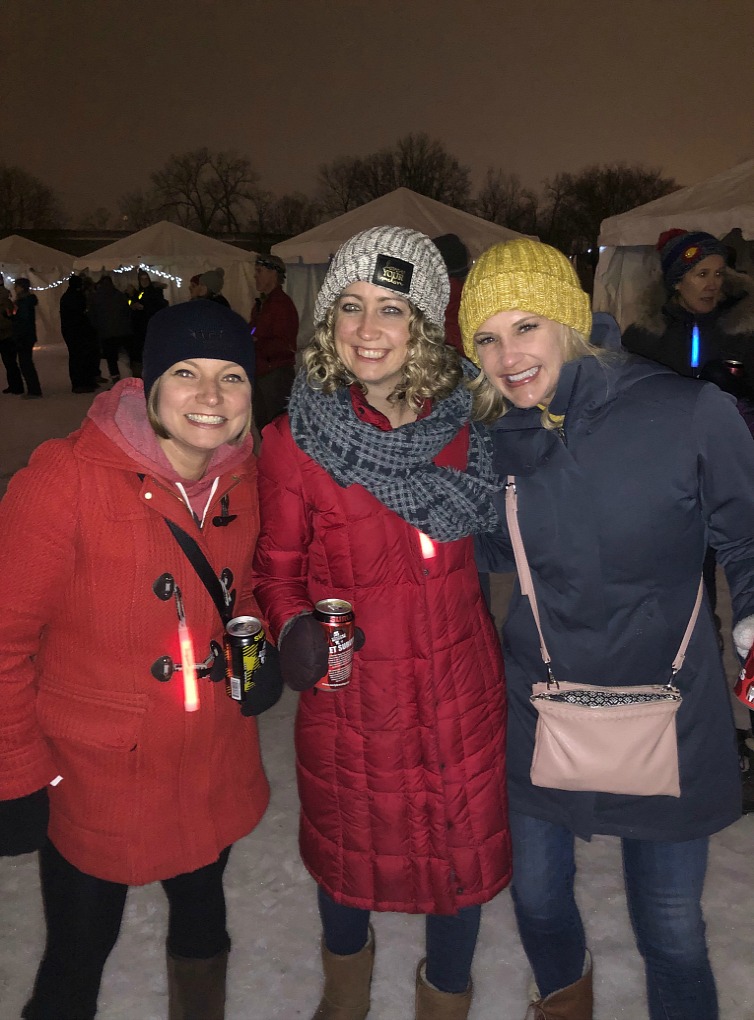 Sunday: 5 miles on the treadmill. It was warm outside, but all the melt from the previous day had turned to ice, so I chose the safety of my treadmill.
Summary: About 32 miles of running, 1 yoga, 1 strength class
I added a 'sticker' to our marathon map to cross off Texas, my 19th state (30th full marathon!) What do you think?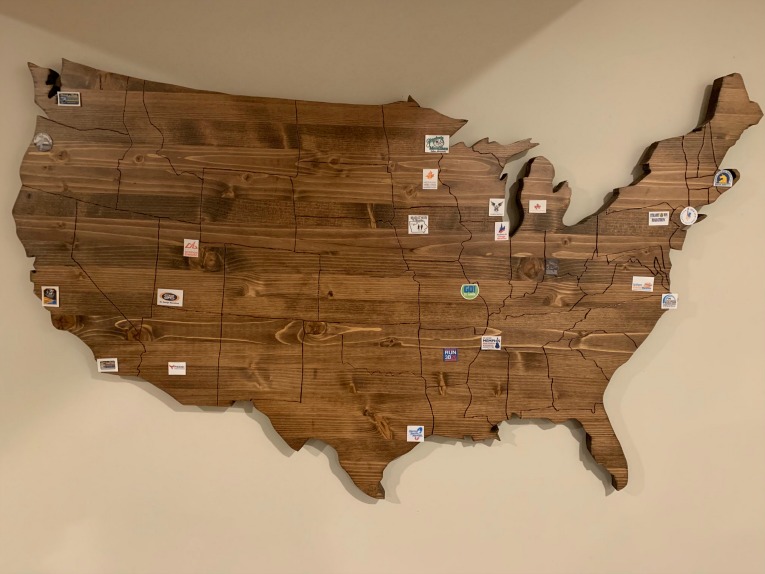 Apparently I need to run some marathons in middle America and the deep South!
Dustin (my husband) is running Boston this year and ordered the Celebration Jacket, which arrived this week. I kinda wish I was running this year, just because I love the traditional colors of the jacket. Tilda likes it too!
That's it from me this week. Thanks for reading, and be sure to check out all the other great weekly recaps that are a part of HoHo Runs and Taking the Long Way Home 's weekly recap link-up!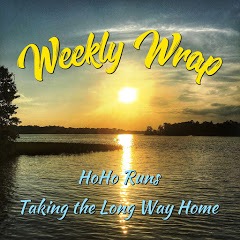 (Visited 448 time, 1 visit today)