Happy Sunday! As usual, I'm here with a weekly recap of training for the Houston Marathon. We are now 12 weeks out from marathon #30!
Here's how my training went this past week:
Monday:  After a fun but tough 13-mile run in the rain the previous day (read about that HERE), Dustin decided he was going to rest today, so I did 6 miles on my own in Flåm, Norway. This was actually the first time I ran alone while on vacation. It's so great to have a travel companion who likes to explore the same way as me, where I only had to run alone once over the two-week trip! To be honest, another rainy run wasn't all that appealing to me either, but as usual, I was happy I did it when I was done.
(Just sheep for company on this run in Flåm!)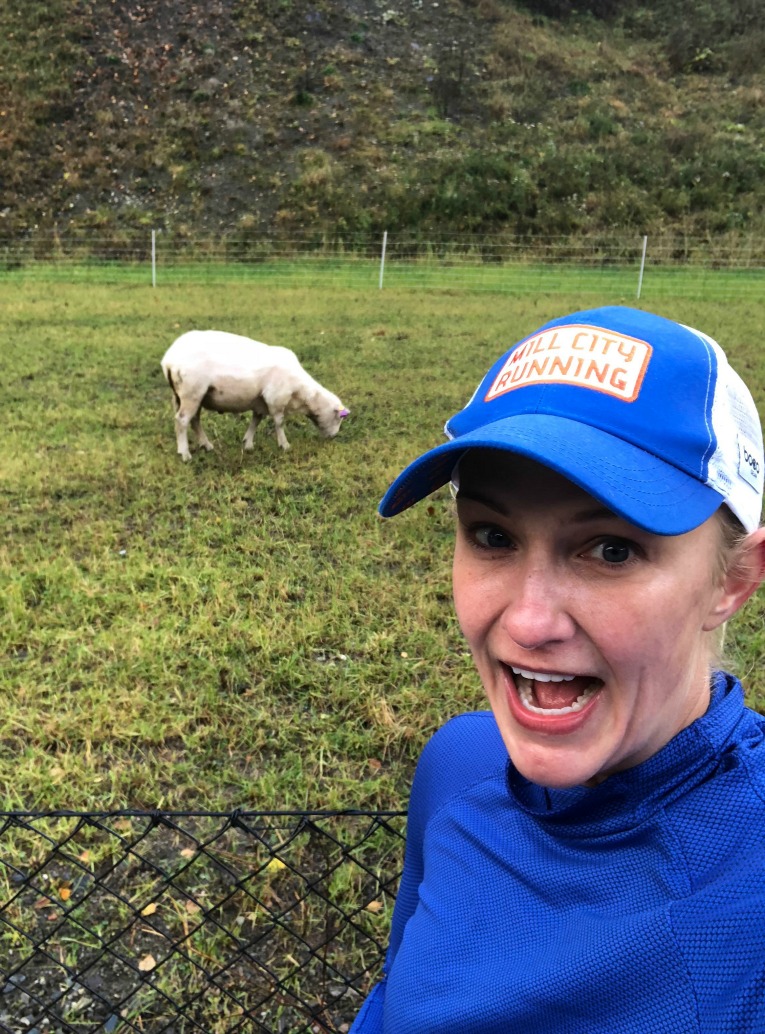 Tuesday: 5k Self-Guided Running Tour of Oslo. I know that official 'City Running Tours' exist (we have them in Minneapolis) but this was just our own self-guided run/walk through Oslo, following along with a walking tour explained in Rick Steves guidebook.
Running through the sites allowed us to see quite a bit in a short amount of time, as we only had one afternoon/evening in Oslo.
I'll share more about our day in Oslo, but it was a cool city!
Nobel Peace Center:
Oslo Opera House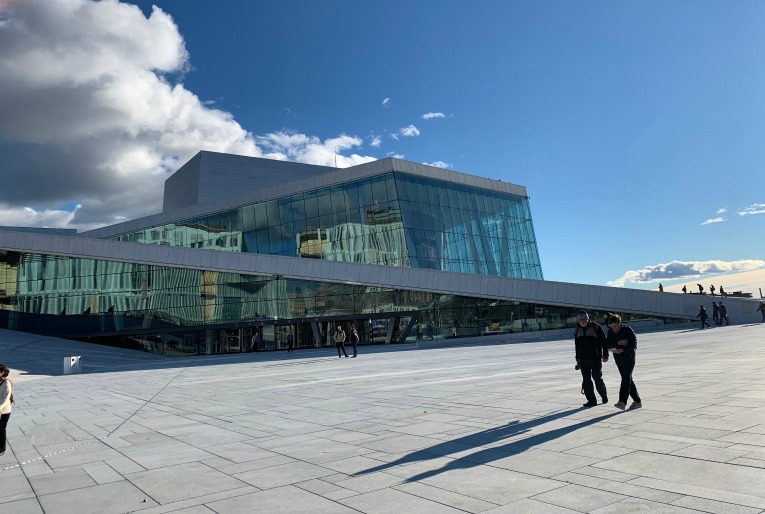 Wednesday: 8.2 miles in Gothenburg, Sweden in the afternoon. We were coming to the end of our trip and had to return our new Volvo to factory in Gothenburg to be shipped to the states via boat. We had the afternoon free, so we did a slightly longer run through Slottsskogen again (the park we ran through in this post).
Lovely day and I actually felt really strong on this run!
Thursday: One last run in Sweden, a morning 10k with Dustin, again through Slottsskogen.
Friday: Back in the USA! We arrived home late Thursday evening,  so I did an easy 4 mile run before work to help with the jet lag.
Saturday: 18 mile long run- longest run post-broken leg. It was a beautiful fall day, but this definitely felt like 18 miles; i.e. it was hard and I was tired. I'll blame it on some residual jet lag and overall fatigue from traveling.
Saturday night, we attended a run club friend's Halloween Party. Anyone seen Isle of Dogs, the newest Wes Anderson movie? Not a lot people have, but it's so cute, I recommend it.
Dustin and I went as Tracy and Atari from that movie.
There were lots of other creative costumes at the party. I love  Halloween!
Speaking of Halloween, Tilda is very excited about her lion costume, ha!
Sunday: Easy 5.5 miles with Dustin and Matilda. Beautiful fall day in Minneapolis.
I wore a new long-sleeve from Oiselle on this run, and I was so excited to see that it has an opening for your watch! Genius.
Summary: 51 miles of running, no cross training (no good, need to get back on that this week now that I'm back home!)
I'm writing more recap posts about our trip to Scandinavia and I also have a fun guest post for you this week, so be sure to stop back during the week!
Thanks so much for reading and be sure to check out all the other great weekly recaps that are a part of HoHo Runs and Taking the Long Way Home 's weekly recap link-up!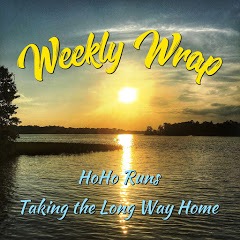 (Visited 495 time, 1 visit today)