Happy Sunday! I hope you're having a great weekend.
If you're only stopping in for the weekly recap, please check out this post, which walks through a full summary of the past 17 weeks. And please share it with anyone you know going through something similar!
Not much new to update you on today with my weekly recap. I'll just get right to it
Monday: 45 minutes elliptical, 10 minutes stair stepper, and PT exercises before work. I flew to NYC Monday evening for work, arrived just in time to meet a few colleagues for a late dinner.
Tuesday: My "running" day- I went down to the hotel gym (I was staying at the Palace) and did my 2 minutes of running, 1 minute of walking for 20 minutes total. Then I did the elliptical for 20 minutes and my PT exercises.
I was in New York for a day and a half conference, so this was day one- a long, full day (though I did add on a few days to work from our NY office and spend time with my colleagues there.)
Wednesday: Another morning in the hotel gym: 45 minutes of the elliptical and PT exercises. I was a little crunched for time as we had to be at the conference early.
Thursday: The conference was over, but I stayed in New York to work from our office there. Since I had a little more time in the morning, I walked to the Athletic & Swim club and purchased a day pass (at NYC prices- $30!) to swim laps. I swam 2000 yards. I was proud of myself for my dedication to swimming!
Friday: My flight back to Minneapolis was Friday morning, but I had just enough time squeeze in my "run" on the treadmill: 2 minutes of running, 1 minute walking for 20 minutes again, then 20 minutes on the elliptical and my PT exercises.
Saturday: The JB double as usual! Solidcore (50 minute pilates-type strength class) followed by a 45 minute spin class at Surge Cycle. Then I followed all that with a swimming lesson with Jordan at the YWCA! I hadn't been able to fit in a time on her schedule for a several weeks, so it was great to refresh on the things I had been working on, (neutral head, chest forward to swim "downhill", rhythm with my stroke/kick, patient arms, and more. So many technical things to think about in swimming!)
That evening, my sister Cresta joined us at the Rock the Garden festival at the Walker Sculpture Garden. It's a yearly outdoor music festival. It was crazy hot, but we had a good time!
I was really excited about my new #mprraccoon t-shirt 🙂 That was probably the best news story of the week.
Sunday: I found another 50m outdoor pool! This time I went to the Richfield pool, which has lap swimming on Sundays from 10-11:30 for $7. It was so great! Not too busy either. I swam 2100m, which was a lot for me.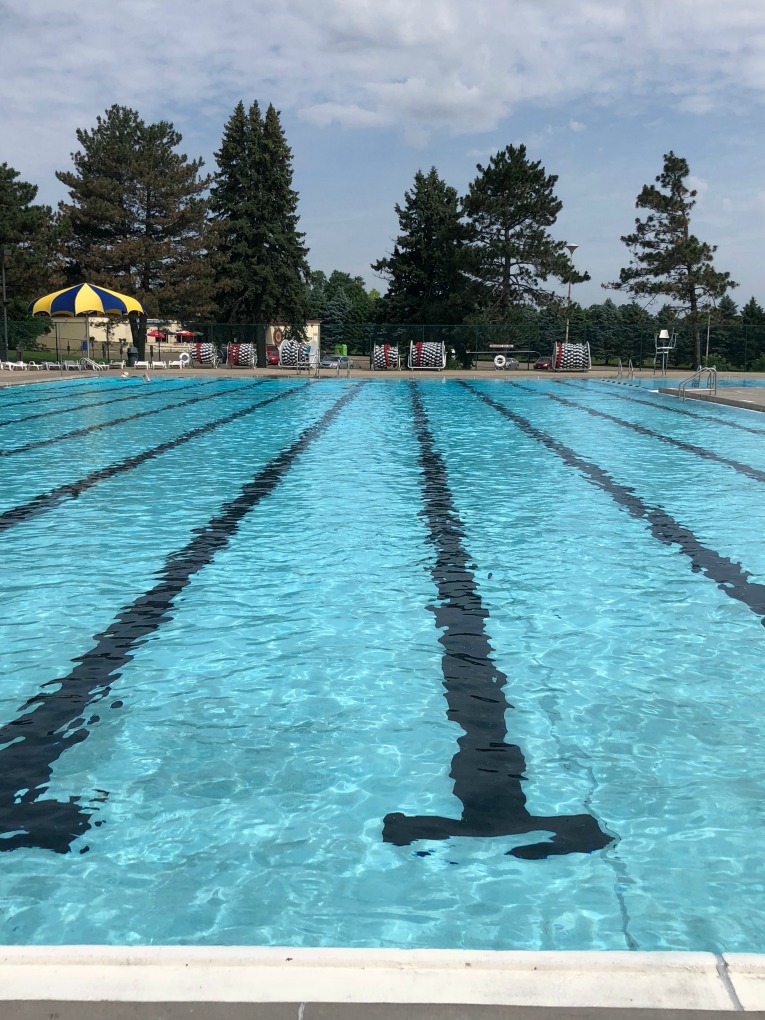 Afterwards, I did my daily "run", which was 3 minutes of running 1 minute of walking for 20 minutes, but I did it outside! As long as I stay on flat surfaces, it's fine.
Twenty minutes isn't much, but it's progress.  I do have a long way to go…
Summary: 2 swim sessions (on in NYC, one at an outdoor pool!), 1 swim lesson, 1 spin class, 1 solidcore class, 4 days on the elliptical and a teeny tiny bit of running. Unfortunately, with my work trip, I didn't get to any actual PT appointments, but tried to do the exercises as much as I could. I have two appointments this week, so hopefully everything is still on track.
Well, that's it for me for my weekly recap. I'm linking up as always with HoHo Runs and Taking the Long Way Home for their weekly wrap. Check it out!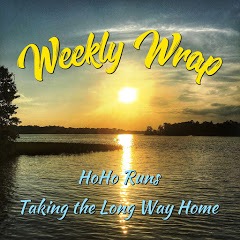 (Visited 464 time, 1 visit today)