I have a quick fitness fashion post for you. It's all about the Oiselle Verrazano Bra!
I'm always on the look-out for a good sports bra. It's the "base" of any successful running 'kit.' The right fit in a sports bra is the building block for the right fit for your entire running outfit!
I'm a fan of the Moving Comfort Serena bra, (which was discontinued -so sad!) and the Bitty Bracer by lululemon. Those two bras make up the bulk of my rotation. With the Serena discontinued, I need to start adding some new ones in. Based on other reviews, I was hopeful that this Verrazano Bra would be a good replacment.
I purchased my Verrazano during a flash sale, but it normally retails for $48.
Here are the details from the Oiselle site:
– Plya™ Compression (85% poly, 15% spandex)
– removable cups
– compression with lining
– 4 strap system reduces stress points
– geometric print
– compression level: 2
What I liked: 
– No chafing (so far- I feel like every sports bra chafes at some point….I have only worn it on shorter non-super sweaty runs so far)
– Compression- it's tight and keeps everything from bouncing around
– Double straps reduces the stress on each strap- I felt like the middle straps held most of the weight and the second straps were just "bonus" support.
– I will be honest, the bra is cute. Definitely a 'pro.' Oiselle knows how to design appealing stuff!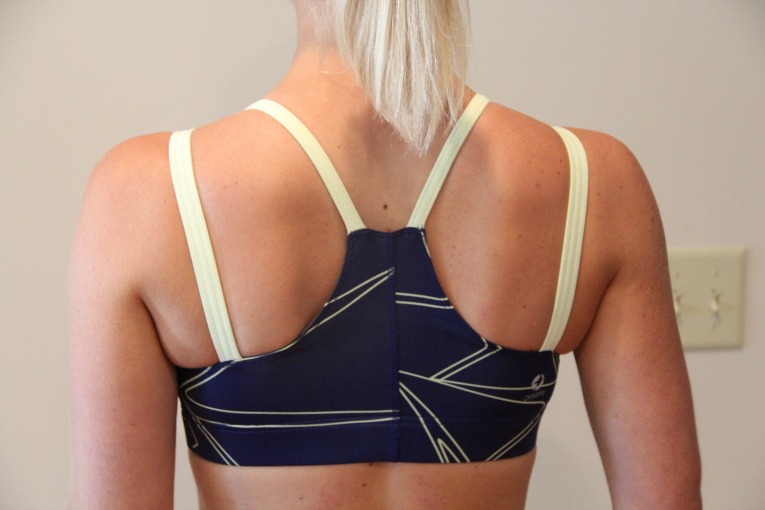 What I didn't like:
– The lack of adjustability might be a con for some people.
– I don't love the removable pads (I am wearing them in the below pictures, but took them out after the first washing.) Its lined enough that you don't 'nip' out much without the pads (pro).
– The compression of the bra left me with some armpit chub (not sure what else to call it.) Not the prettiest.
( I am wearing it in a size 6 for reference.)
Overall, I'm happy with this bra, but I'm not sure it will be my primary replacement for the Serena bra. I liked it but will continue to try out others to see if I can a new favorite fit.
(Visited 824 time, 1 visit today)