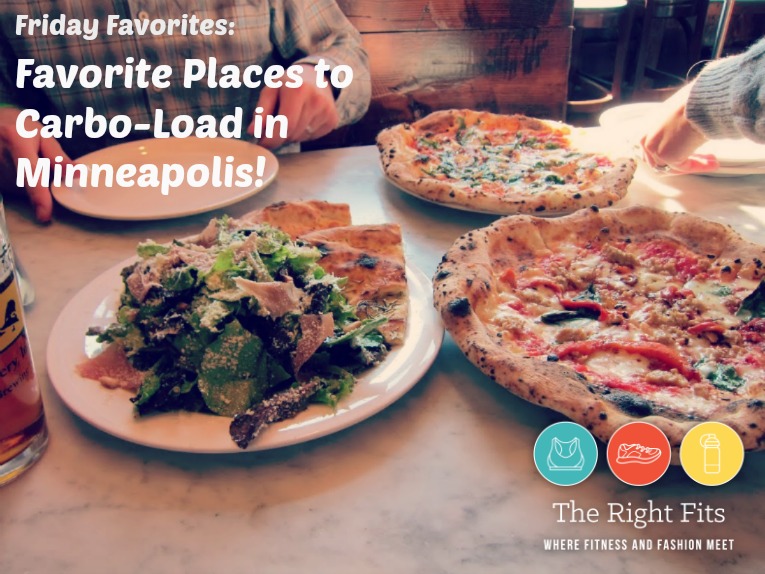 Today's installment  of Friday Five Favorites is a quick list of my five favorites place to "carbo-load." These are great places to eat in Minneapolis the night before a race or a long run.
1. Punch Pizza.
Website: http://www.punchpizza.com
Hands down. The best place in town pre-long run/pre-race. It's light- it won't weigh you down. And it's so, so tasty!
There are several locations in the Twin Cities, but I usually end up at the Lake Calhoun location, which can get very busy on a Friday. But the line moves quickly and they also offer a "half-pint" beer while you wait for a discounted price.  Dustin and I usually split the Toto pizza as well as one of their awesome salads (the Punch salad or the Rocket Salad are my favorites)
2. Broder's Pasta Bar/Broder's Cucina
Website: http://broders.com
Border's Pasta Bar has been around forever. I have been there so many times and have never had a bad meal. There can be a wait for a table, but you can also order for pickup. And if you're in a real rush, you can just go to Broder's Cucina across the street, which is more casual, but still very yummy!

3. Pizzeria Lola:
Website: http://www.pizzerialola.com
Rated one of the best pizzerias in the COUNTRY. So you know its good. Similar to Punch, it's a thin crust wood-fired pizza, not heavy but interesting flavor combinations.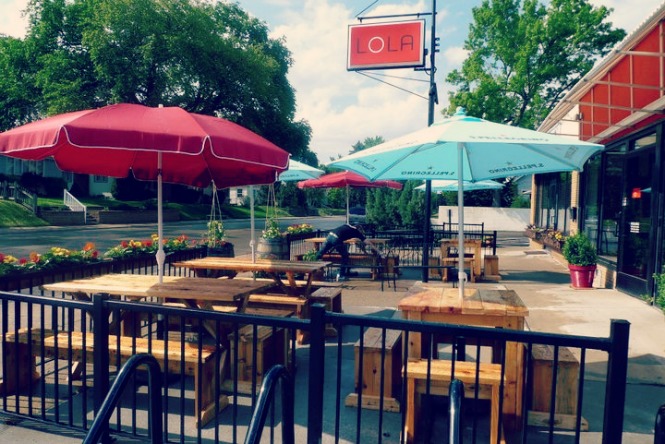 4. Big River Pizza (actually in St. Paul)
Website: http://bigriverpizza.com
I know, another pizza place and it's not even Minneapolis…but I just recently went to Big River and it is definitely worth a mention. Very good pizza.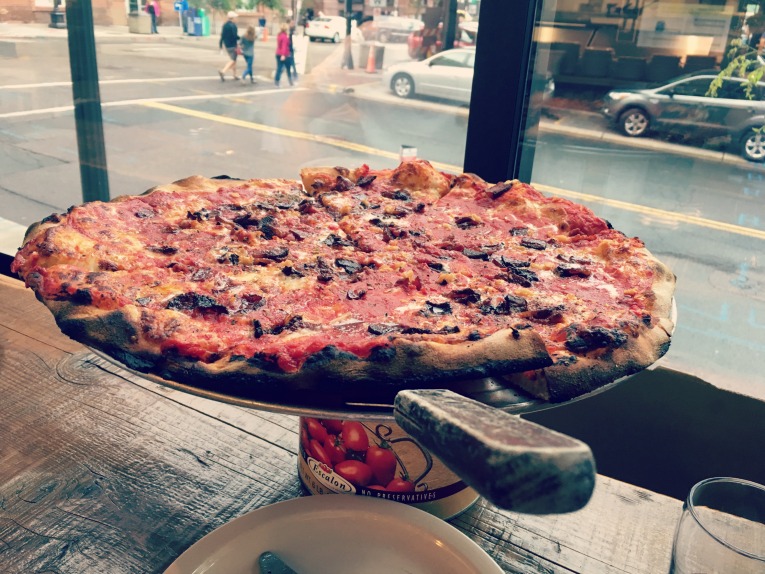 5. Amore Uptown:
Website: http://www.amoreuptown.com
On a nice night, they have an amazing rooftop patio. Their pastas are delicious.
Bonus item:
D'Amico's
Website: http://www.damicoandsons.com
If you're looking for something quick and easy, D'Amico's offers a great pasta (or pizza) menu. And if your dinner companion doesn't have a long run in the morning, they can take advantage of their bottomless house wines during happy hour!
Happy eating!
(Visited 492 time, 1 visit today)