Today's Friday Favorites is a bit of a follow-up to Matilda's guest post from Tuesday (If you missed it, catch up here!)
As you know from that post and many others, Matilda is a great running companion.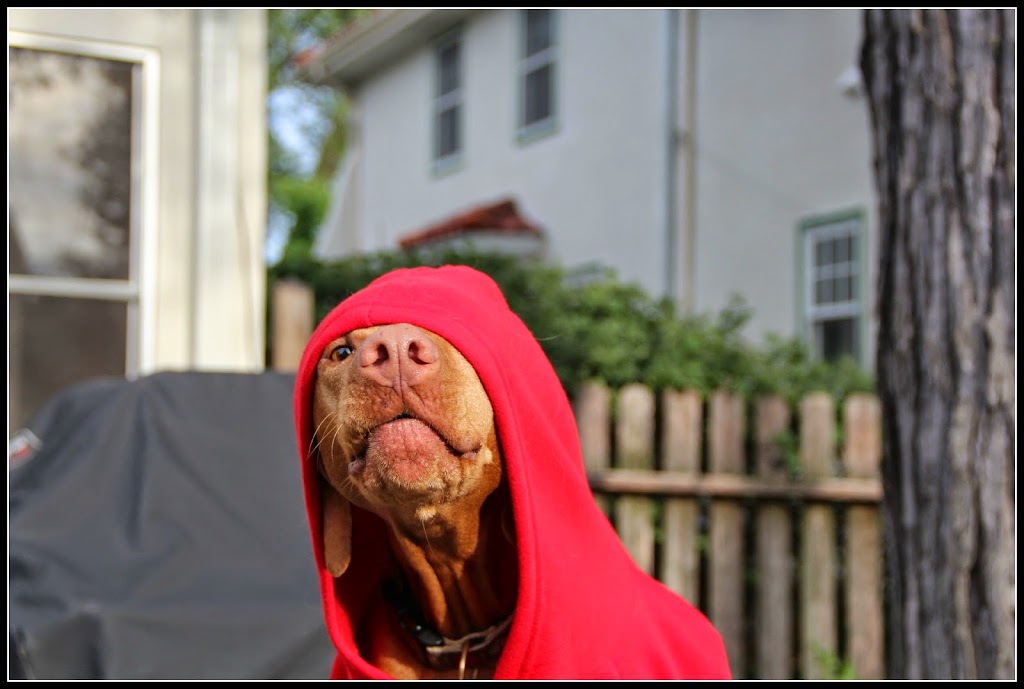 But as temperatures rise in the summer, I have to be careful about not pushing her too much in the heat.
Here are five useful tips to keep in mind.
1. Cut back on the distance/time in the heat.
When the temperatures are chilly, Matilda could 10 miles and still have the energy to head to the dog park. But on really hot days, she'll wear out a lot faster and it's just too risky to take her on too long of runs. I cut back on the distance with her and I try to pay close attention to how she's doing. Is she dragging behind? Appearing to pull towards the water or shade? I take plenty of walk breaks if she seems to want them.
2. Access to Water:
I always run on trails that have access to water. Fortunately, running around the Chain of Lakes offers us several water fountains and easy access to the lakes for a quick swim to cool down. But if you don't have access to water, I recommend bringing it along with you. This portable water bottle is a good option to bring along.
3. Adjust the Time of Day of Your Run:
Run your dog early in the morning before the sun gets high in the sky and the temperatures begin to rise. Early morning is preferable to evening as the asphalt and sidewalks won't be as hot.

4. Summer Hairstyle:
If your dog has a thick coat or longer hair, consider shaving its coat once cooler night time temperatures have passed. Matilda is a vizsla, which is a very short haired breed, so we don't have to worry about this, but I'm sure it could help with other breeds.

5. Let Your Dog Determine Pace.
I rarely bring Matilda along if I have a workout on the schedule. She could easily run the paces I would be running, but I just don't want to pressure her to do so if she's just not feeling it. I generally bring her along for easy runs only. Then there's no need to hit certain paces; we can just enjoy the easy miles together.
Running with your dog in the summer can be a safe and enjoyable experience, as long as you listen to my favorite tips! It's one of my favorite ways to exercise both myself and my dog at the same time. It also teaches her good leash behavior while giving her lots of fresh air and outdoor time.
Do you run with your dog? Any other tips for running in the heat?
(Visited 321 time, 1 visit today)