Another week, another weekly recap of training for the Phoenix Marathon! Here's how it worked out this week:
Monday: Easy 6 miles in the morning with my friend Christie
Tuesday: Tough workout after work at run club with my "pacer" Dustin.  My coach calls it "15-10-10-5" workout; apparently this workout is kind of notorious with him, as it should be. It was hard! It was 15 minutes at a tempo pace (7:40 pace), 5 minute recovery jog, 10 minutes at a 5k pace (7:15 min/mile), 5 minute recovery jog, 10 minutes at a 5k pace again (7:15 min/mile), 5 minute recovery jog, 5 minutes as fast as you can! That "as fast as you can" is killer.
With one mile to warm-up and one mile to cool-down, the whole run was 9 miles total. Dustin was trying really hard to keep me going, particularly on those 10 minute 5k sets, but I just could not hit that pace. I was dying (or so I dramatically thought). In fact, I had a bit of a meltdown and just stopped running completely. I told Dustin vehemently that this "whole pacing thing wasn't going to work". Super crabby Jessie….
Eventually I got over myself and finished the workout as best I could. Don't worry, Dustin knows that it was the workout talking, not me; he didn't take it personally. I mean, this workout is notorious for a reason- it's a hard one. I kept saying that "this isn't fun" and Dustin reminded me that the workouts aren't always fun; you have to work hard to have the "fun" later. So true. Eye on the prize, Jessie.
Wednesday: A double run day. 7.5 miles in the morning with Matilda the vizsla and my friend Lindsey. 5.5 miles after work with Matilda in the fresh snow. I think this was Tilda's first double run day! She handled it well though; it didn't phase her. She was happy and bouncy as ever even after 12 miles on the day.
Thursday: Another workout at the run club after work.  I had 8x400m repeats at a 7 min/mile pace. 2 mile warm-up, 2 mile cooldown. 400m repeats aren't bad at all and this workout went by quite quickly. 7 miles total. Dinner with the run club afterwards at Urban Eatery.
Friday: Complete rest.
Saturday: 20 mile long run. Now, if you're local, you know that the forecast for Minneapolis was pretty darn cold on Saturday. It was hyped up quite a bit and most of my run friends opted for the treadmill, but 20 miles is a long way to go inside, so I opted outside. The run started out around 10 degrees and then the temperature just kept dropping. To take advantage of the "warmer" temps in the morning, I started my run from home before the club's official start, arriving at the club with about 6.5 miles under my belt. Then I had company with my friend Laura at the club (it was a small group on such a cold day) for about 14 miles. The run actually wasn't so bad until the last few miles, when the wind had really picked up. By then, it was pretty miserable, but I finished all 20 miles. It wasn't easy. But I figure I'm going to have a lot of treadmill time when I head to Manila later this month so I'd rather not do my long runs inside if I can avoid it.
After the run, we had to run an errand in Roseville. On the way back, we stopped at Black: Coffee & Waffle for this tasty post-run fuel. Yum! (Long wait for food though- not great for a "rungry" girl who just ran 20 miles.)

Sunday: [solidcore] Arms & Abs class. Dustin joined me! He has taken the regular [solidcore] class before, but not the Arms & Abs class. I'm curious to hear if he is sore tomorrow. After the class, I headed to the gym for 5 easy recovery miles on the treadmill. The -11 degree temperature was just too cold for me today.
Total: About 60 miles of running, 1 strength class
It was a big week in running with some tough workouts. The weather definitely made it challenging, but hopefully the really cold spell is done for a bit.
What I wore for 20 miles in single digit temperatures:
Bottom: Craft Performance Storm tights- the warmest tights ever, though not the most flattering. My review is HERE and you can buy them HERE.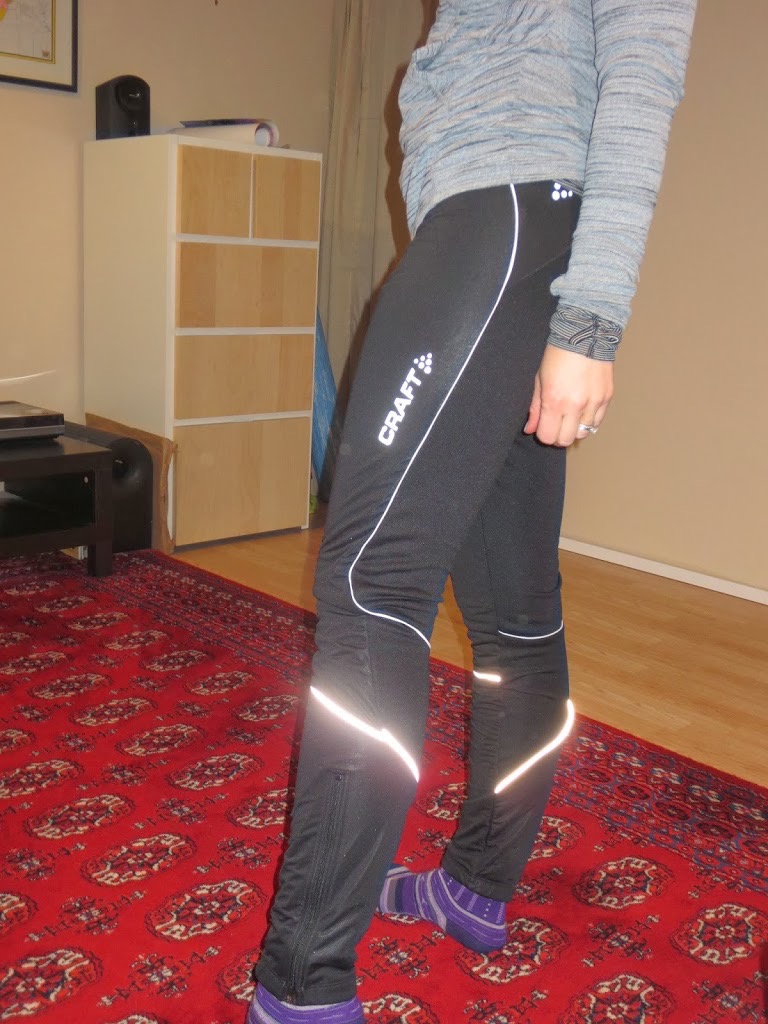 Top: Serena Moving Comfort sports bra, a long-sleeve base layer from Athleta similar to this one, and a Nike dry-fit winter running jacket similar to this one.
Accessories: A balaclava like this around my neck and face, a pair of Craft gloves like these, and my CBRC winter knit cap.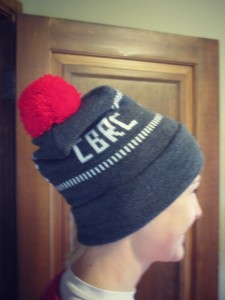 I also wore a pair of Smart Wool ski socks like these.
The only thing that really got cold was my face; next time I'd wear a full face mask like this one.
Though I didn't wear it on Saturday's 20 miler, I have been getting a lot of use out of my Athleta Reflective Running Start Jacket- read all about it HERE and buy it HERE (currently marked way down!) It's so reflective and bright- I love it for these dark winter runs.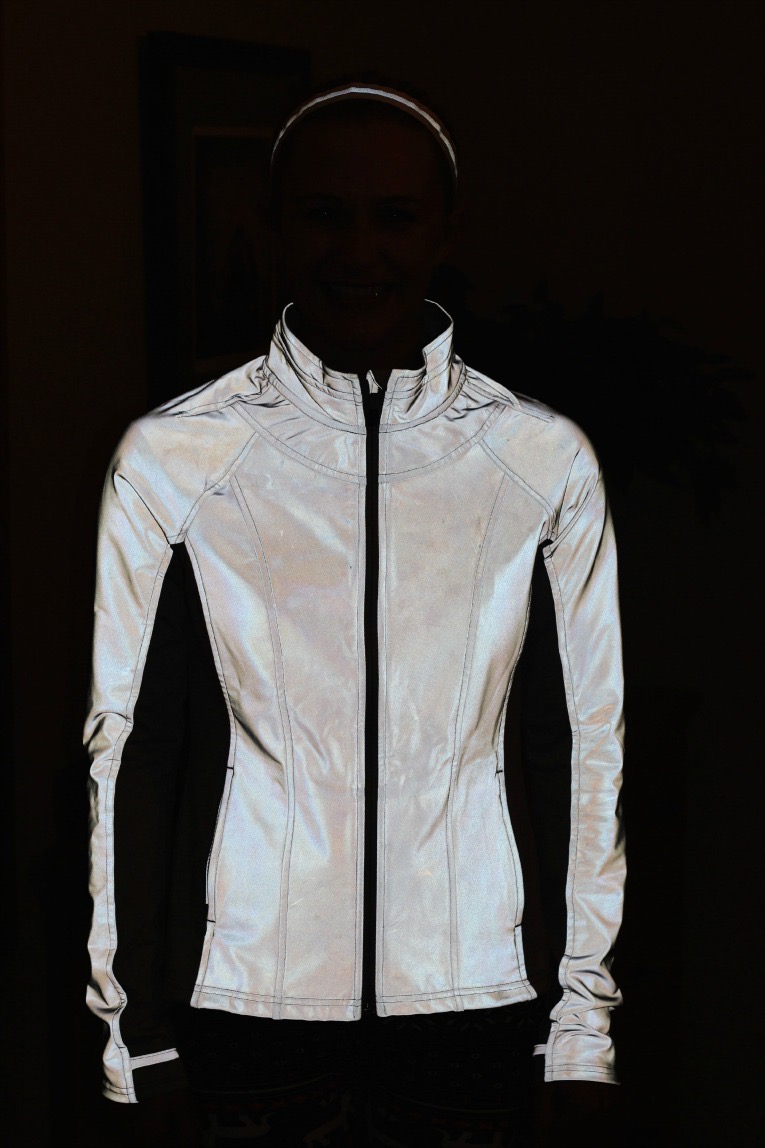 One more thing- there's been a lot of press lately about the new "80's pastel" Boston marathon jackets. I think they're pretty cute, but not as cute as the London marathon jacket that I just received! I ordered it ahead of time because at the Tokyo marathon, they were sold out of jackets at the expo. I didn't want to miss out this time. Of course, I won't wear it ahead of the April 24th race, as I don't want to jinx myself…
One more thing: If you follow me on Instagram, you already saw this, but don't you love this little case for my NUUN bottles that my dad made for me for Christmas? It's so lovely. I told him he needs to sell these on Easy. For now, if you are interested, I can get you one for $40. Perfect gift for a runner in your life or for you! Just send me a message or leave a comment.
That's it for my weekly recap of training for the Phoenix Marathon. I hope you are staying warm during this crazy cold spell and managing to stay sane. Spring will be here soon!
(Visited 276 time, 1 visit today)