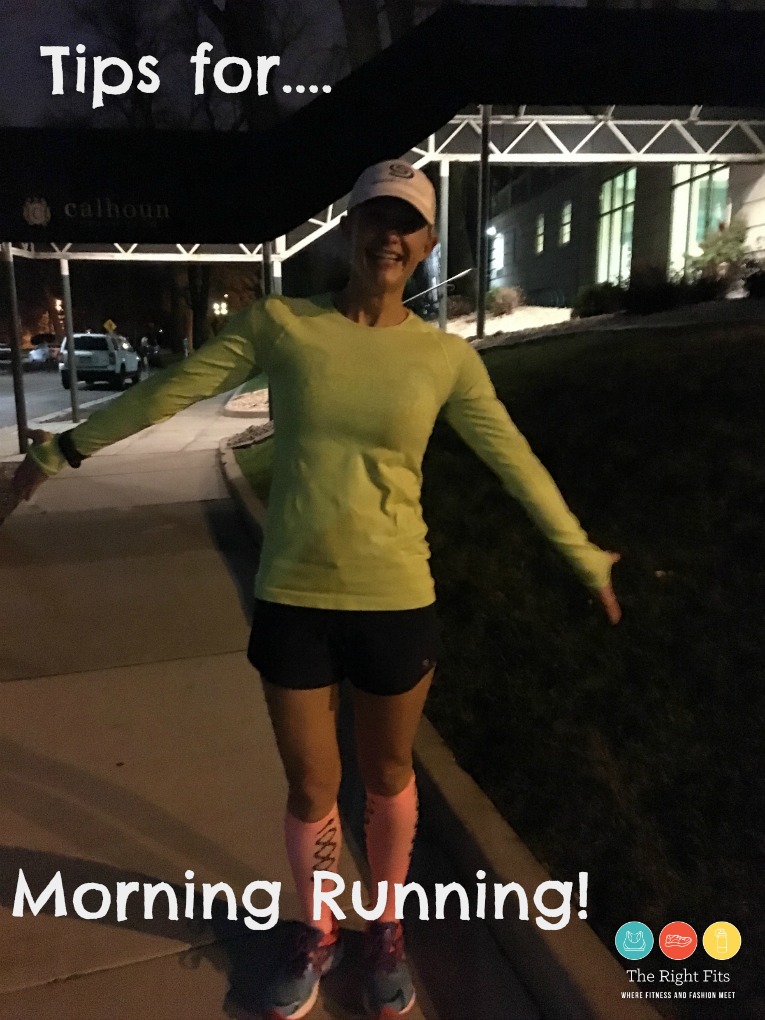 Alternate title:   How not to be lazy.
Jk.
It's not easy to get up early to run. I get it. Your bed is so cozy. You're so tired. You just don't want to…It's very easy to convince yourself not to do it. The excuses are plentiful. So how does one do it?
Well, sometimes I give in to the excuses, but most of the time, I don't.
Here are some of my tips for getting up in the morning to run:
Prepare the night before:
Stalk your weather app so you know what to expect at 5:30 am and lay out your running clothes the night before. I joked about it in this post, but I occasionally will sleep in my sports bra. (Then the sports bra is warm already too!)

Set your coffee pot to auto-brew.
If you like a hot cup of joe before your morning run (which is recommended!) prepare the pot the night before and set it to be ready when you need it. The best part of waking up, right? I have a N'espresso machine so I'll often make a quick shot of espresso. Easy-peasy.
Meet a friend!
This tip is huge for me. If I have plans to meet someone in the morning, I won't cancel on them (unless the weather is dangerous). Even if you and the friend aren't the same pace, you can start together to warm-up. I do this all the time. Plus, safety in numbers!


Set multiple alarms.
Here's an example of my alarms. They can be a little mean, but I need the kick in the butt!

Along with #4, remember the goal.
As you can see, one of my alarms is a reminder of my Boston goal.  Remember why you're doing this. Maybe it's to lose weight, maybe it's to set a PR, finish your first 1/2 marathon, or qualify for Boston. Whatever it is, keep the focus. Eye on the prize.
Let me know if you have any other tricks for getting up in the morning to run!
(Visited 423 time, 1 visit today)