Did you go for a run this morning? It was hot out there, wasn't it?
Summer has definitely arrived in Minneapolis. I'm guessing it's probably in full force wherever you are reading from as well! But we runners are tough; hot weather doesn't stop us (though it might- and should- slow us down a little bit.)
As you head out for a run this steamy weekend, here are some sure signs that you are a HOT SUMMER RUNNER.
You spend the run talking/fantasizing about Jamba Juice/Popsicles/ice cold Cokes/beer, etc.  Fantasizing about your refreshment of choice keeps you going.

Your hair/ponytail becomes a knotted mess. This happens to me no matter how short or long my hair is. Pro-tip: try a braid or even an extra hair tie in the middle of the pony to keep it from tangling up with sweat.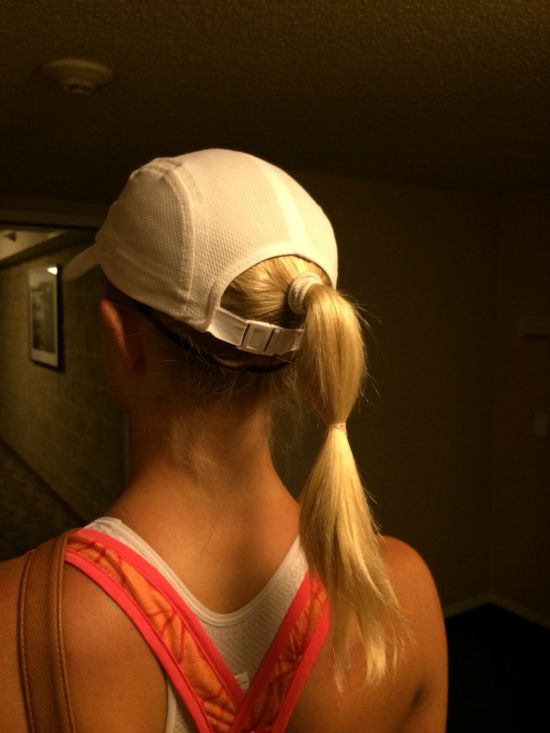 3. You look for any excuse for a break. "Is that stoplight about to turn red? We definitely shouldn't risk it…time for a quick break!"
4. You look for any excuse for SHADE. Detour on a tree-lined road? Yes, please! Those parked cars partially shading that sidewalk? Let's try it!
5. When you finish your run, people ask you if you got into the lake. Nope. Just really, really sweaty.
6. Along with #5, after the run, you look like you wet your pants. Nope. Again, it's just sweat…
7. When you hop into the shower after your hot summer run, there is chafing in places you didn't even know existed…Hot summer runs increase the chances for chafing significantly. (Be sure to review this post for some advice on dealing with chafing!)
8. When you hop out of the shower, you notice your beautiful new tan lines. We've all heard of farmer's tans, but in my world, runner's tans are much more common! Strapless dresses are out of the question with my beautiful sports bra tan.
9. Speaking of sports bras, one way that I know it's a HOT run is that it's sports bra time. The occasions are few and far between where I would venture out for a run with my belly exposed. Not that I have any problem whatsoever with other people who run in sports bras- I think it's a great idea! I'm just a little too self-conscious most of the time. But when it gets really hot, well, no holds barred. Sports bra time.
10.  The number one way you know it was a hot run is that it ends in the lake! In Minneapolis, it's easy to cool off in any of the lakes after a run. At the cabin, I often run straight to the dock and out in the water after a run. Maybe you live in Duluth and you get the ice-cold refreshment of Lake Superior after a run!
No matter what body of water it is, you know it's a HOT run when it finishes in a lake.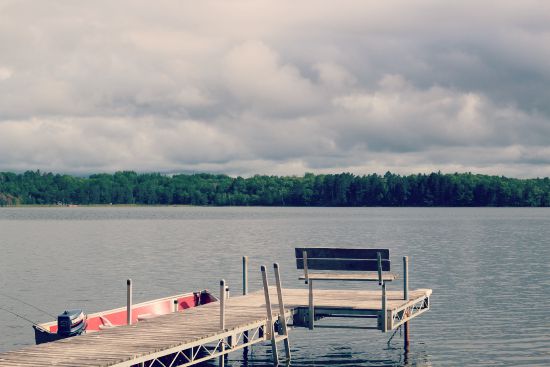 ***Of course, it would be irresponsible of me not to remind you that running in extreme heat can be very risky, so please be careful. Stay hydrated, slow your pace, and take some walk breaks!
I'll leave you with this awesome sign I saw on facebook today…don't even try to tell me you haven't tried to pay for a cold drink after a hot run with a sweaty dollar bill!
(Visited 504 time, 1 visit today)