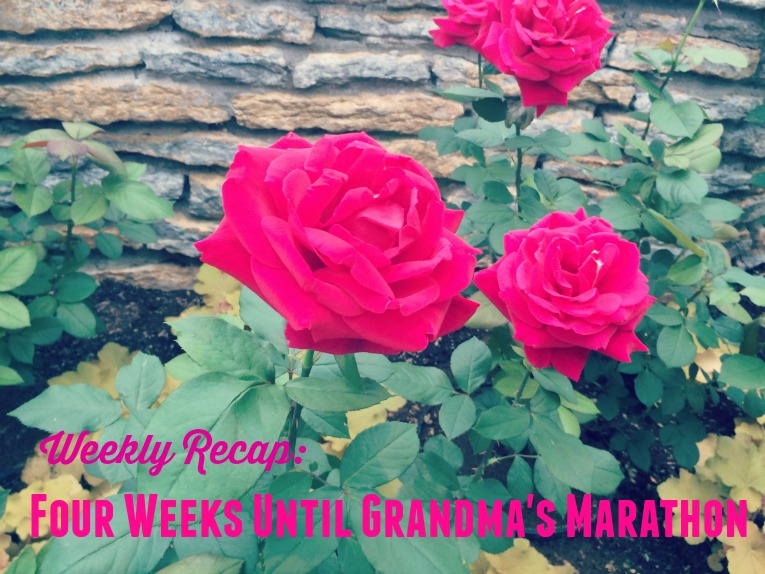 Only 4 weeks until Grandma's Marathon! Check out this video to get excited!
How quickly this training flew by; I guess because it's been so much fun! I always love the training, but this season has been a blast. No matter what happens in 4 weeks, I have really enjoyed training…and I'm excited that I have set PR's in the 5k, 8k, and 10k! Hopefully that bodes well and means that I'll be adding the 26.2 to that list as well….
First things first. Let me recap last week's training. It was a cutback week from last week's super high miles. I think I'll have one more big week before it's taper time for Grandma's Marathon.
Monday: After last week's 71 miles, I started out this week with a complete rest day.
Tuesday: Tempo workout: 2 mile warmup, 6×1200 repeats (0.75 mile) at a 7:45 pace with 1 minute rest in between, 2 mile cool-down. 10 miles total. I started out the run with Dustin and these two furry friends, but then we split up after my warmup. He managed both of them on his own!

Wednesday: 8 mile recovery run with my friend Kelly
Thursday AM: 8x 400 meter repeats at a 7 min/mile pace, 2 min rest in between. 2 mile warm-up and cool-down for 7.5 miles total. Thursday PM: 5 miles super easy.
Friday: 4 miles super easy with Matilda. We also started house sitting this lovely little doggy.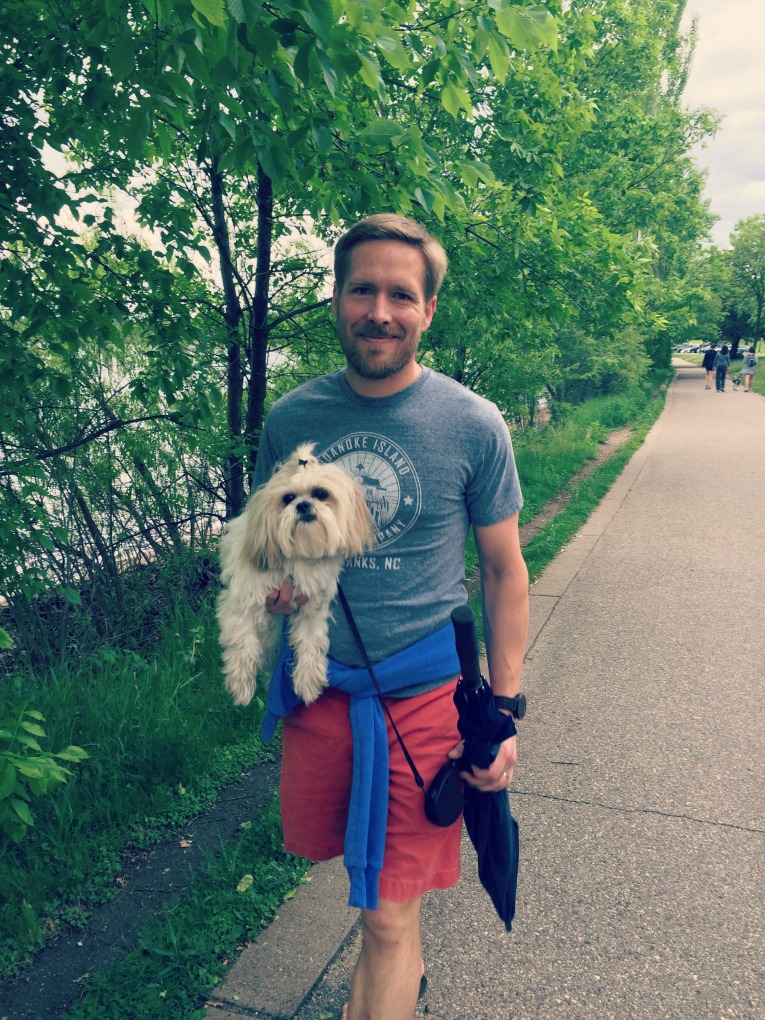 It's a regular dog hotel here at our house! This lady is not a running companion like Matilda, but she loved walks, so we took plenty of those this weekend as well. So fun!
Saturday: 15 mile long run with 10 miles at goal marathon pace. This run felt 100 times better than last week's 20 miler! I'm sure it was the cooler temps, but it was a big confidence booster.
Sunday: 1-hour barre class at The Barre , 4 mile easy run with Matilda. It felt great to go to barre again! I forgot how much I love the classes there.
Summary: 54 miles of running, 1 rest day, 1 barre class
How was your long weekend? Mine was pretty low-key. Unfortunately, it was a bit of a rainy one in Minneapolis. Saturday night we saw the movie Mad Max and then had a few beers at Steel Toe Brewing. Sunday we checked out the International Pop exhibit at the Walker Art Museum….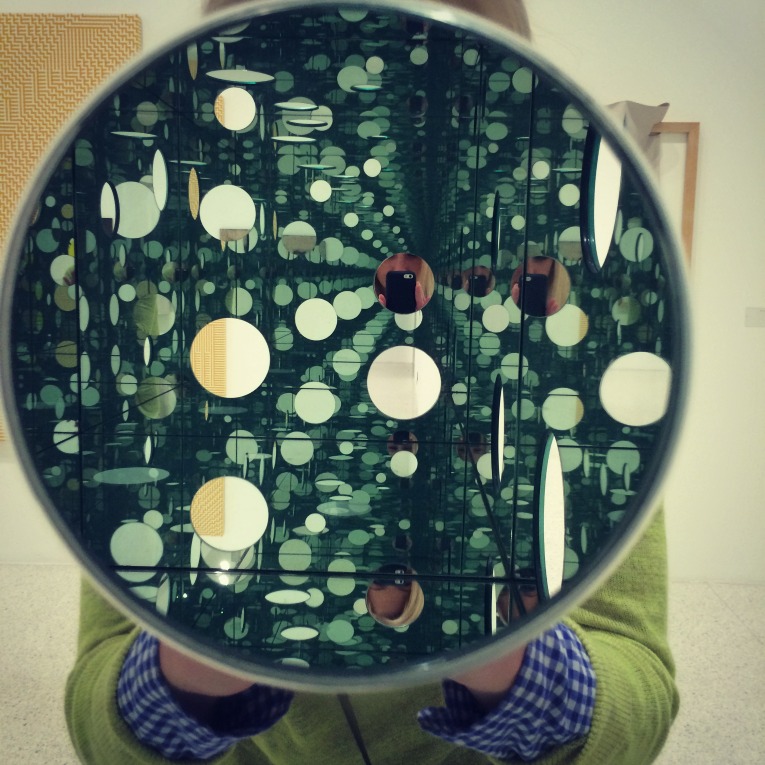 …and then had dinner at Tiny Diner in South Minneapolis (it was great!) Of course, there was lots of running in there too, but definitely a nice low-key long weekend. Just grand!
I hope you also had a wonderful long weekend. I'll be back soon with a recap of today's Brian Kraft Memorial Day 5k (where I got that 5k PR mentioned above- woo-hoo!!!)
Don't forget about my link-up for 5 Reasons Why Running is the Right Fit! I'll be sharing everyone's reasons on National Running Day!
(Visited 219 time, 1 visit today)