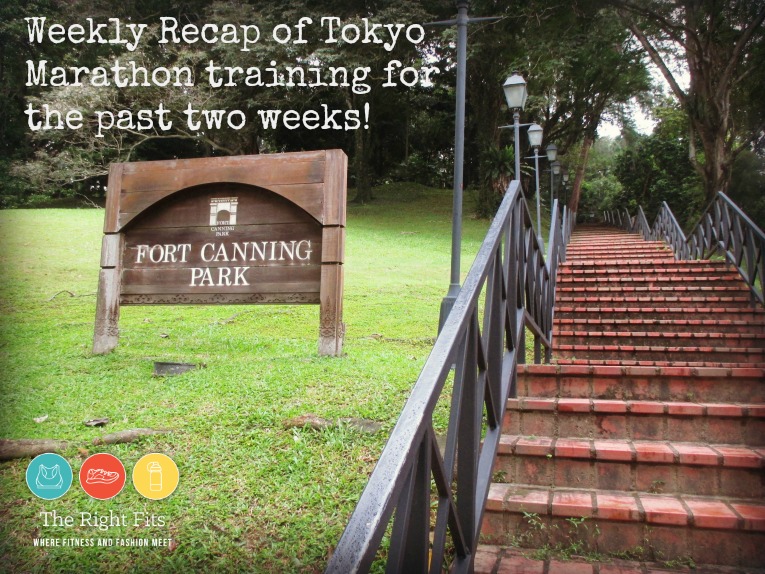 I am here with my weekly fitness recaps from the last two weeks. Sorry for the delay. I'm sure you were waiting with bated breath to see how my Tokyo marathon training is going, right? No? Ha! Well, here you go.
Week of 12/22 through 12/28
Monday  On the treadmill: 2 mile warm up, then 15 min x 10 min x 5 minutes with 5 minutes recovery between each set. 1 mile cool down. For the 15 minutes- 8:00 pace, 10 minutes- 7:45 pace 5 minutes- As fast as you can run.  This was supposed to feel like a tough workout and it did, but I finished it feeling really good. The "as fast as you can" was 7 min/miles for 5 minutes. 7.25 miles total.
Tuesday: 7.2 miles easy. 60 minute hot yoga class at Ziva Yoga.


Wednesday: On the treadmill: 2 mile warm up 8x.25 of a mile with 2:30 second recovery 2 mile cool down, the 1/4 miles at a 7:20 pace.  I felt strong in this one too! (If you haven't guessed, I'm trying to reflect on my strong runs, rather than yesterday's failed long run)
Thursday: Christmas Day in Phuket! I ran 7 miles easy on the treadmill after I arrived.
Friday: 15.5 miles on the treadmill. 10 miles easy and the last 5 at goal marathon pace. This got a little long. I watched episodes of the Mindy Project on my laptop to pass the time, but it was tough to be stuck inside on the gym treadmill when I was on a beach vacation.
Saturday: I switched around my rest day and took it today, as I did the boat tour to the Phi Phi Islands on this day.
Sunday: 7 miles on the treadmill in the morning in Phuket before I flew back to Singapore.
Summary: 54 miles, 1 rest day, 1 yoga…random strength/stretching/core from my coach as I had time
Week of 12/29-1/4- BIG week for Tokyo training!
Monday Treadmill- 2 mile warmup, then 2×2 miles with 2 minutes recovery in between, with the 2 miles at a 7:40 pace. 2 mile cooldown for 8 miles total. Easy peasy! Felt really good.
Tuesday 9.3 easy morning miles. It wasn't as humid this morning and there was a slight breeze, so I falsely thought I was adjusting to the heat…My local friend Taha corrected me though- it was just a nicer day! I met up with my sister's friend, her husband, and two of their friends from Australia this night in Little India for an awesome meal. I had a lovely time getting to know them and it was really nice to have company.


Wednesday 7.3 easy morning miles.
Thursday New Year's Day! I ran 15k for 2015. It was overcast and slightly raining, so not too bad. I had short hill repeats on my schedule, so I did 20×30 second "hills" on an underpass incline!


Not that exciting but it worked as the incline took me about 30 seconds. Then I wandered around Fort Canning to get to the 15k.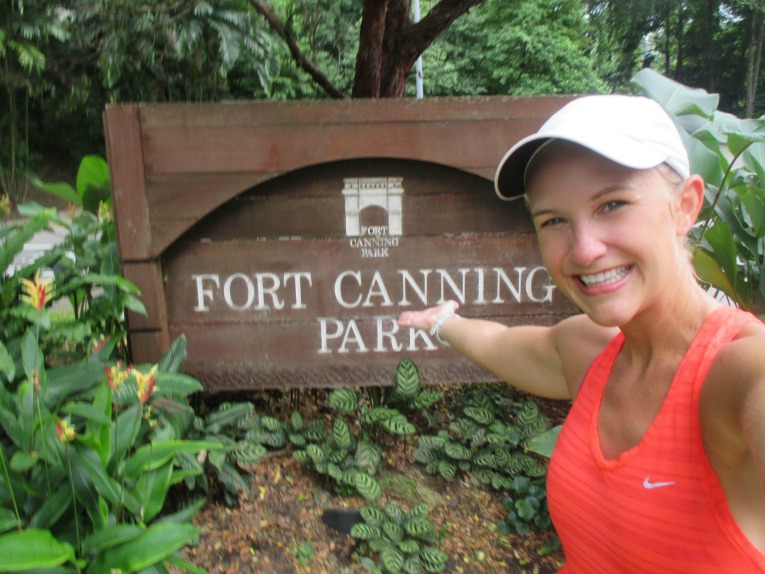 Friday 6 miles easy
Saturday 19 miles total- 7 on the treadmill and the 12 outside. Not a great run. Read about it HERE. Fun new route though!

Sunday 6 miles easy…I went back to the Henderson Waves bridge to see it in the early morning hours.

It was cool, but I think its lit up in a more interesting way at night vs. the morning, at least based on the pictures I have seen online.


It's actually cooler from underneath:
When I was there running in the morning, I was definitely on the look-out for monkeys. I got quite a scare when I saw something scurry across my path, but it was just a cat. You can kind of see it in this picture:

On the return run from the bridge, I noticed this sign on the path about certain breeds that have to be muzzled in Singapore. Strict!

After the run, I met my coworker at her gym to finally try out the classes there. We did a 60 minute spin class together. I'll share more on her gym later, but it was quite nice with many nice perks that I think US gyms need to implement!
Summary: Zero rest days (that's what the coach prescribed…), 1 cycle class, and 64 miles of running. WOW. I think that might be a record for me. It's no wonder my legs are dead. Thankfully this is a cutback week. It works perfectly because I fly to Manila tonight to work there for a week, before flying back  to Singapore for the night, until I finally start the long 24 journey back to MINNEAPOLIS – I AM SO EXCITED TO SEE DUSTIN! I miss him.
And I can't even think about Matilda without getting so excited- I miss that face and her snuggles. Fortunately, she photobombed the plank challenge picture, so I can look at the face all the time.
Speaking of which, how is your planking going? Easy right now, right? 30 seconds isn't so bad. Keep it up! It will start to get a little harder soon, I promise.
Just a few other updates from the week, since this post isn't long enough already. On New Year's Day, I went to Bugis street, which was a neighborhood that I had never been to before. There's probably so much more to Singapore I haven't seen yet!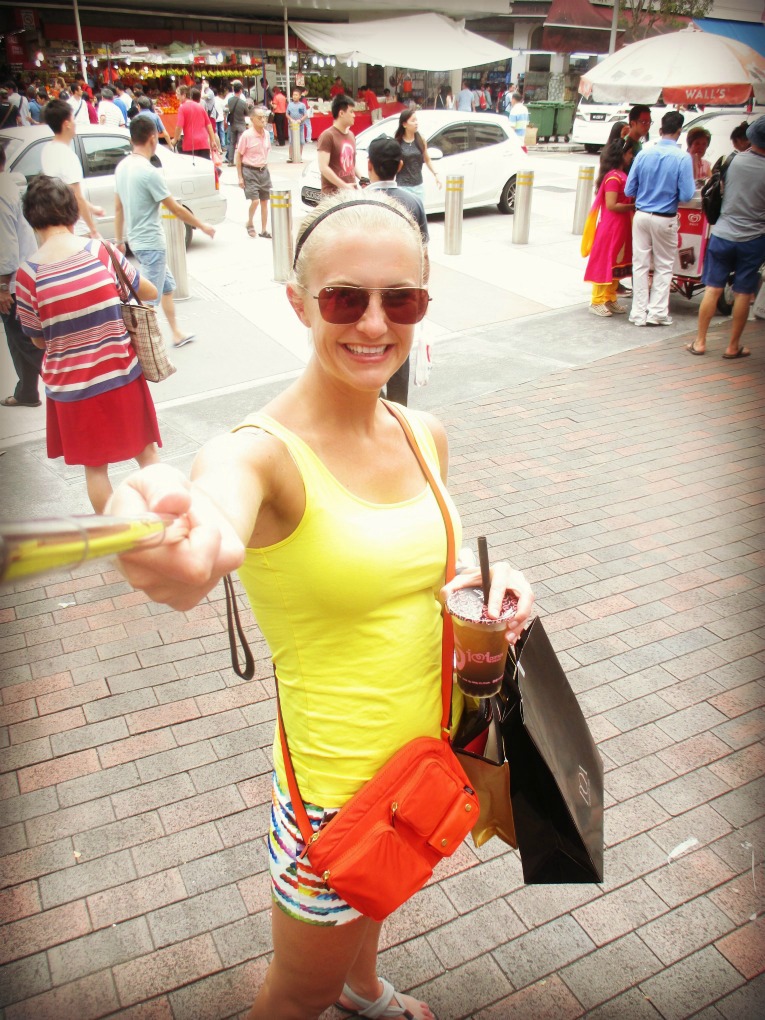 There was a busy open market here in Bugis Village, where I bought some corny souvenirs.
The market was crazy packed- probably because of the holiday, but it was still fun to explore.
Nearby, there were two malls with almost all Singapore brands, which was fun. I bought a dress for myself and first grabbed a medium to try on, but the saleswoman was like, "No, no, no, you are the LARGE size." Ha!  The Singapore brands are definitely for a more petite person! I bought a shirt for Dustin too and at first was thinking that a medium would work, but I went with the large just in case.
The highlight in food was definitely EVERYTHING I ate in Thailand. I love Thai food and most places were super cheap. I got prawn pad thai, mango sticky rice, and a beer for the equivalent of $7 USD.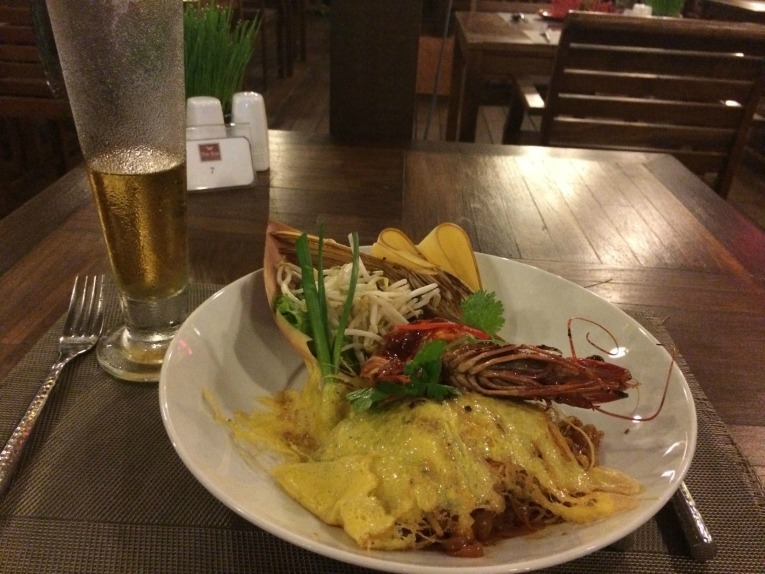 Ah, the mango sticky rice…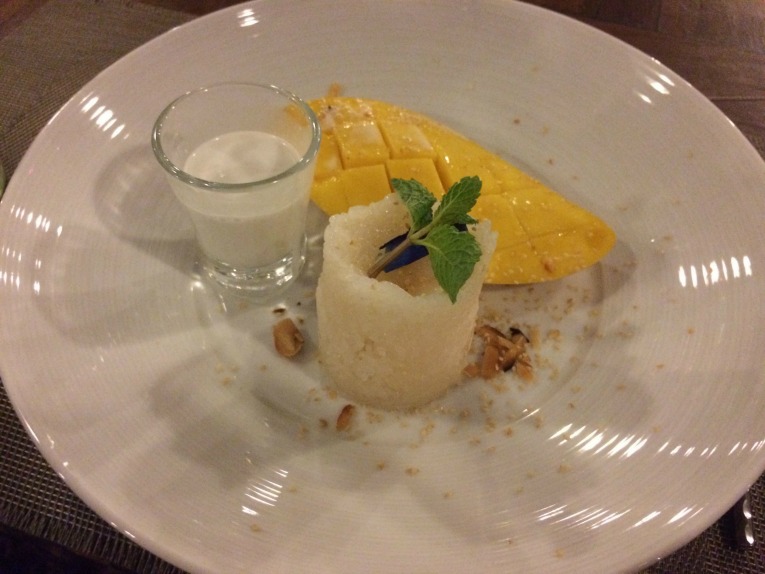 In Singapore, I had great Korean BBQ after work on my last day at the Singapore office with my coworker, which was fun. That day at lunch, they took me for some pretty amazing dim sum. Everything was wonderful.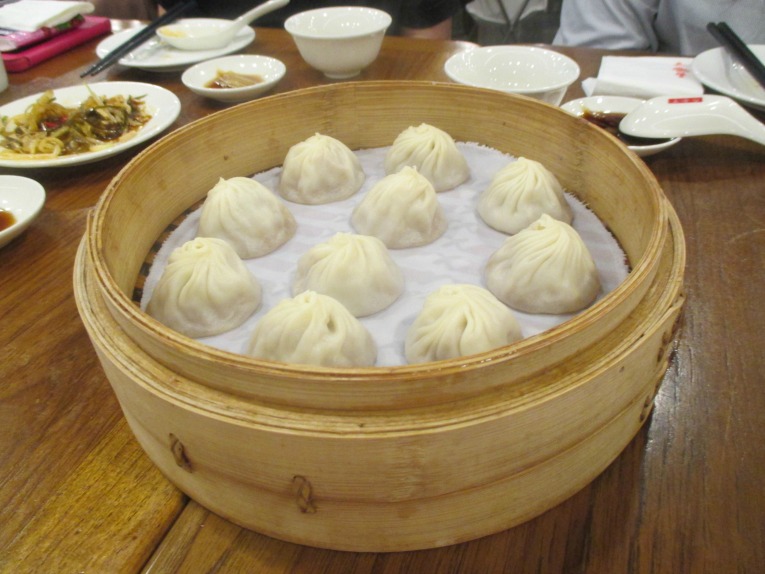 Well, that's it for my last two weeks in Singapore! I'm packing things up to cab to the airport to head to Manila.
I'm not Catholic, but it would have been cool to be in Manila when the pope is there, but apparently I will just miss him. He's there the following week.
I think I have USD, SGD, MYR, and THB in my wallet. Time to add some PHP! It's hard to keep all these FX rates in line.
I hope your running is going well! Do you like Thai food? I have decided that my favorite type of food is Indonesian. I'm usually drawn to those options when I'm on my own. I think it reminds me of our honeymoon.
What about you?
(Visited 276 time, 1 visit today)