Well, I guess the hills were too much for this flat lander. Or maybe it was the sun and 70 degree temps…But I think it was the hills, as my quads are on fire now.
Flying Pig is a really nice marathon- well-organized, GREAT crowd support, and a beautiful course….but a hilly one. Kelly left me behind (I asked her to) at mile 12-ish I think.
Unfortunately, I positive split this thing like no one's business (ran the second half WAAY slower than the first half). Ugh.
Yes, I'm very disappointed with myself. Yes, I cried a bit on Dustin's shoulder after I saw him at the finish. But I have no one to blame but myself.
Guess I train harder next time…
Two good things? No chafing at all (even from my sports bra, which is kind of the norm usually) and no bathroom stops (always a win).
Hell, I finished marathon #16. I guess I can be proud of that. Checked Ohio off the list.
Finish time…4:11:46
Ugh. I know, get over it. its not that bad…but its not what I trained for.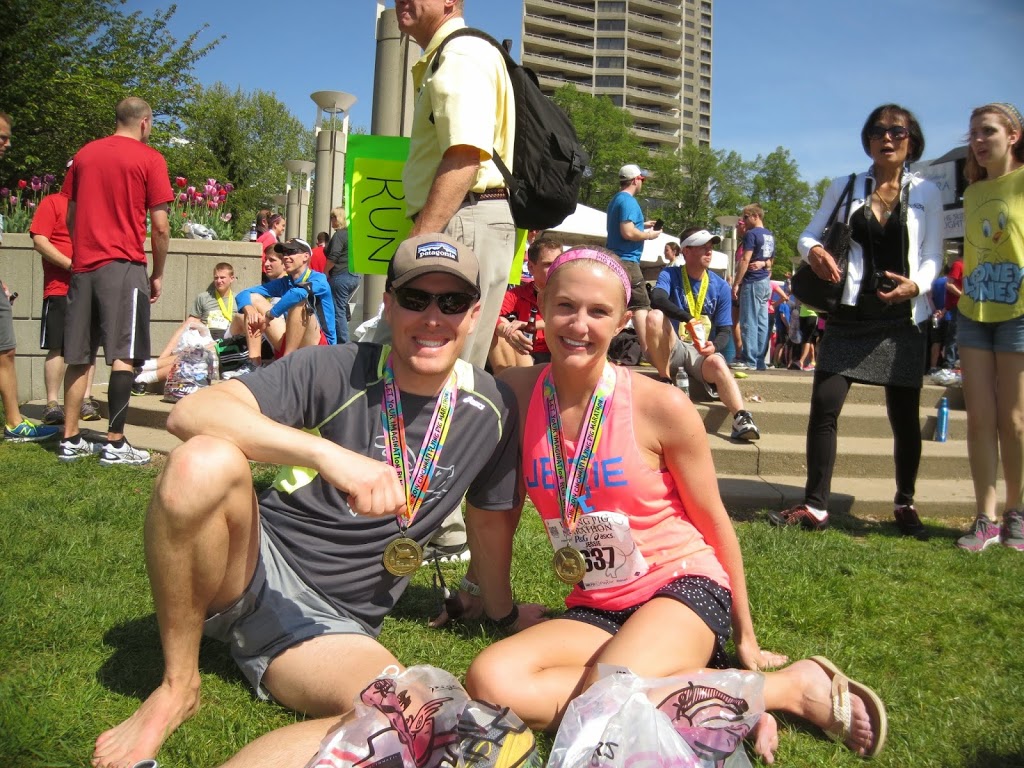 (Visited 99 time, 1 visit today)