Hello there! I'm late with my weekly recap, but I have an excuse, i.e. the New York City Marathon!
As you may know, my co-host of the link-up, Jess, also ran the New York City Marathon, and we both didn't have time to set up the formal link-up site, but I still wanted to share my recap of the week leading up to the marathon yesterday. And then I will share a full recap of the marathon as soon as I can write it!
(I am linking up with HoHo Runs/Mississippi Piddlin, who host similar link-ups to Jess and mine. Check them out!)
Monday: 1 mile warm up 2×2 miles at goal marathon pace, 5 minute recovery, 1 mile cool down. Even though my goal for NYC was 3:45, I still aimed for 8:15's for these miles. It felt easy, which was awesome. I love this workout, to be honest. 7 miles total at an 8:35 min/mile average.
Tuesday: Total rest. Halloween! We had a group of surprise trick-or-treaters (i.e. my run club!) What a pleasant surprise.
We had plenty of candy to spare for the runners, as we had fewer trick-or-treaters this year due to the cold weather.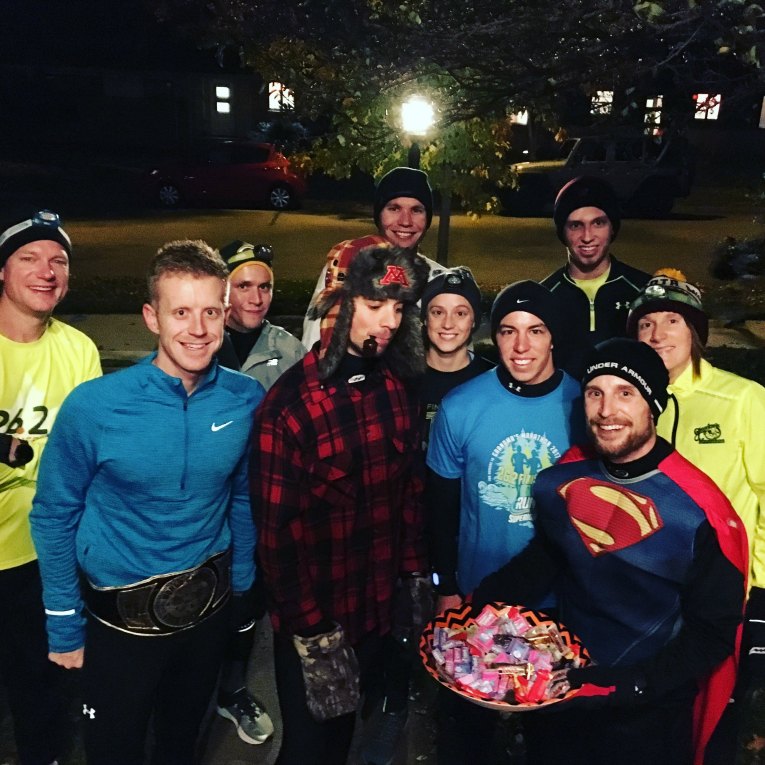 Tilda has a "love-hate" relationship with Halloween; it's stressful for her with so many people ringing the doorbell!
It's a good opportunity though for her to work on waiting patiently in her bed (for treats of course.)

Wednesday: Easy 5 mile run in the AM with my friend Christie, 8:50 min/mile average.
My Six Star jacket arrived too (Curious about the 6 World Majors? Read this post!)

Thursday: 2 mile warm-up, 10x100m sprints, 1 minute recovery between each, 2 mile cool down. I love 100m repeats- they're so short! This workout always flies by. About 6 miles total at a 9 min/mile pace.
Friday: Rest! We had a 10 am flight to New York City. We arrived around 1:30 pm local time, took an Uber to our hotel (the Sheraton Times Square) and then walked to the marathon expo.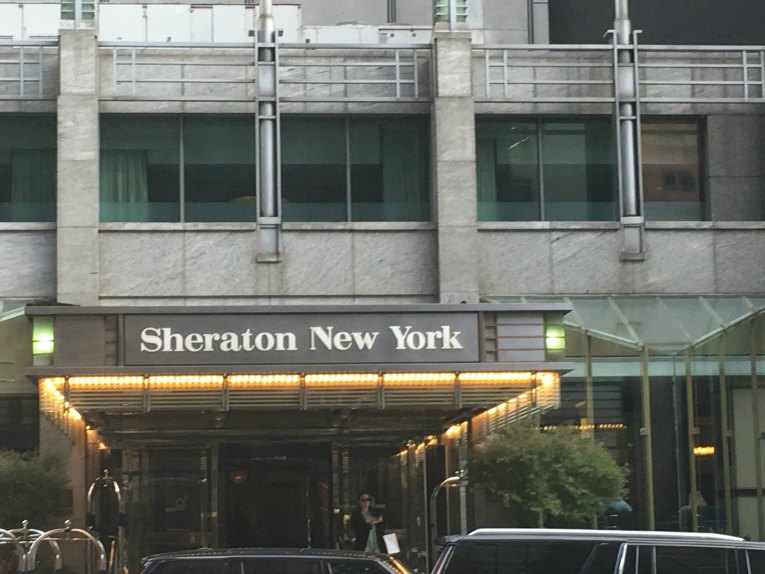 Expo time!

After the expo, we grabbed ramen at Gotham West Market and then attended a welcome event (open bar and appetizers included) via Marathon Tours (i.e. the company we went through to get into the marathon) at the Manhattan Club near our hotel. We were in bed early of course; sleep is super important two days before the marathon!
Dustin was sporting a "Jared Ward" look with that mustache as a good luck charm for the marathon! I kinda like the 'stache!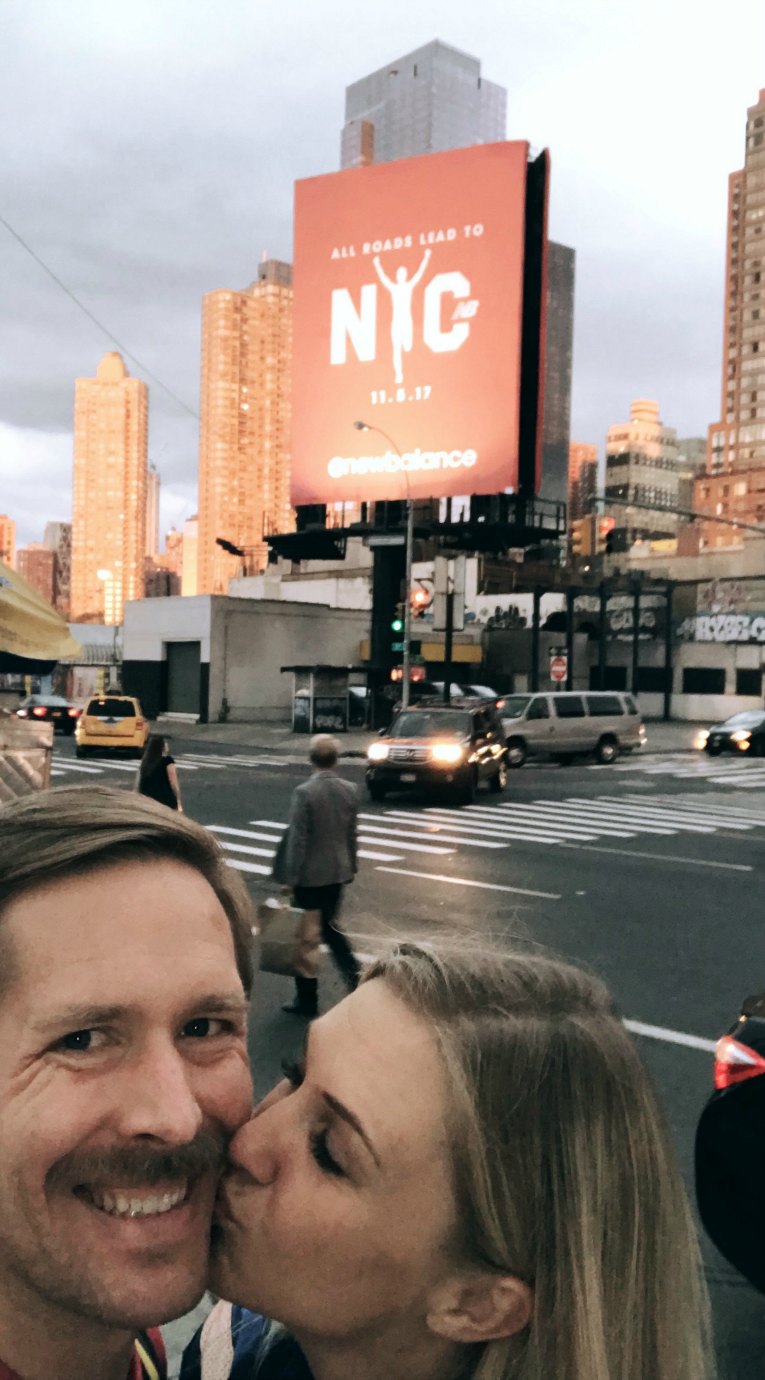 Saturday: Shake-out run through Central Park with Marathon Tours.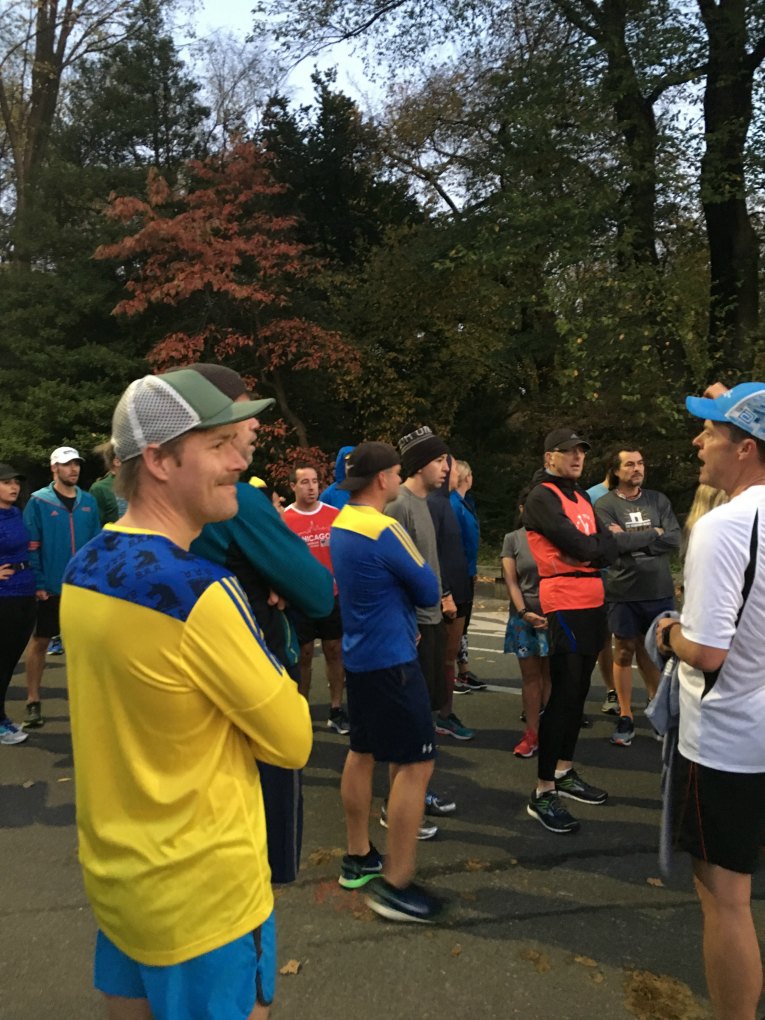 5 miles total, 9 min/mile.
(Remember when I spent 5 weeks training for this marathon while in India? Took this picture in honor of all the nice people I met there!)
After the run, I met up with Jess from Jess Runs ATL and Kim from Kooky Runner for coffee & a chat. So fun!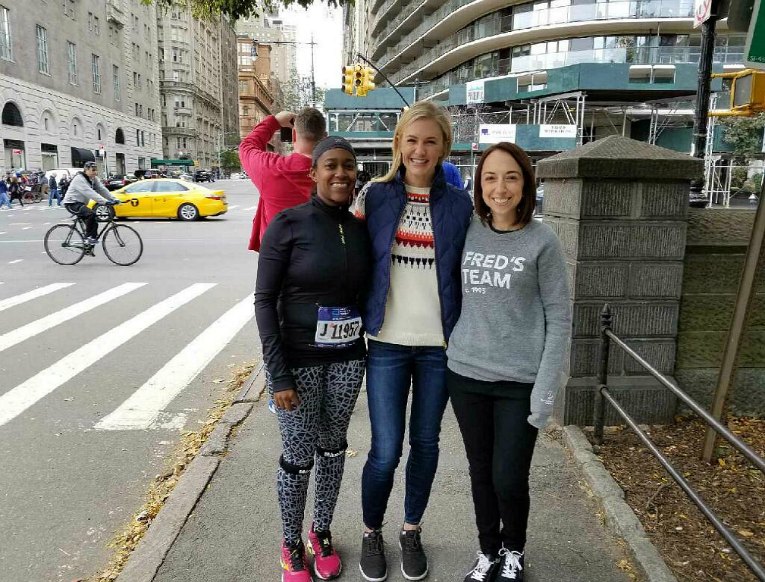 Sunday: The New York City Marathon! Wow, what a fun day…(a LONG day too, haha!) 26.2 miles through the 5 boroughs of New York City (and my 6th star finish of the World Majors- so proud!)

Summary: 49 miles of running.
Come back later this week for a full marathon recap!
(Visited 512 time, 1 visit today)