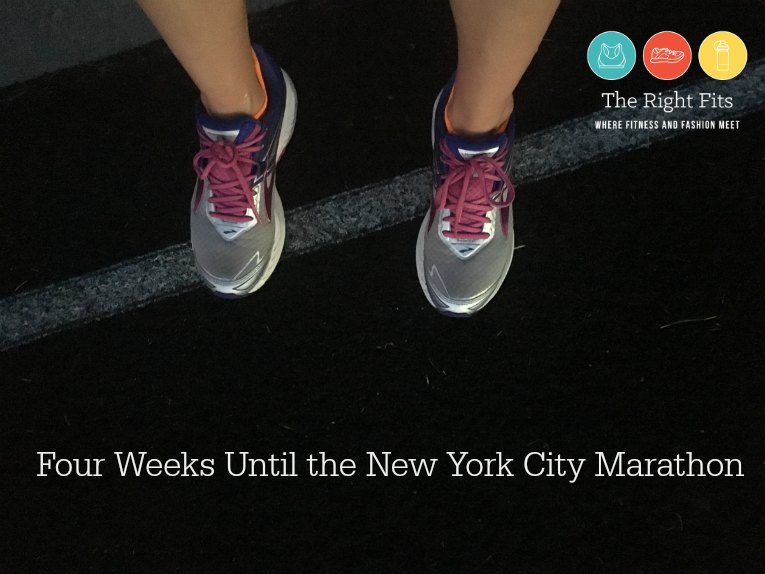 Happy Sunday! Today's post will be short and sweet. It was a relatively uneventful week. I don't even have very many pictures to share…(but did you check out my Ragnar Trail recap? That post had lots of pics!)
P.S. Congrats to everyone who ran the Chicago Marathon today! It sounds like it was a tough day out there. I had one woman that I coach who ran and it sounds like the heat was definitely a factor 🙁 Argh! All these fall marathons are trending so hot! I know how frustrating it can be, especially after all the months & miles of training.  
I'm linking up with Jess as normal, details at the end of this post, as well as HoHo Runs/Mississippi Piddlin, who host similar link-ups. Check them out!
Training for the New York City Marathon:
Monday: Rest from running. [solidcore] before work
Tuesday: I had early meetings, so I had to run in the evening. It was good though as Dustin (and Matilda) joined me! 2 miles to warm up, 4 miles at 7:35 pace, 1 mile cool down. 6.35 miles at an 8: 23 min/mile pace.
Wednesday: 6 miles in the am, 4 miles in the pm, both around 9:10 min/mile. 10 miles on the day.
Thursday: Once again, I ran after work, and once again, Dustin and Matilda joined me. 2 mile warm-up, 15x200m with 45 second recovery 1 mile cool down. 6 miles total at an 8:40 min/mile.
Friday: 6 miles in the am, 4 miles in pm on treadmill (it was pouring). 10 miles on the day.
Saturday: 20 mile long run. With the Twin Cities marathon last weekend and Chicago this weekend, there were not a lot of my run club friends to run with. Fortunately, one run club friend is training for the Richmond marathon (Richmond was one of my favorites, I ran it in 2014!). She was there to run 16 miles. We stuck together for some of the run; it was great to have her company! It also helped that it was just a really nice day for running- a light drizzle, cool – great running weather!
Sunday: 7 miles with Dustin at an 8:30 min/mile pace, then a birthday brunch at Amore Uptown for our friend Craig. It was SUCH a gorgeous October day- sunny and almost 70 degrees! So nice.
We are dog-sitting our friend's golden retriever for a few days. Tilda and him get along so well!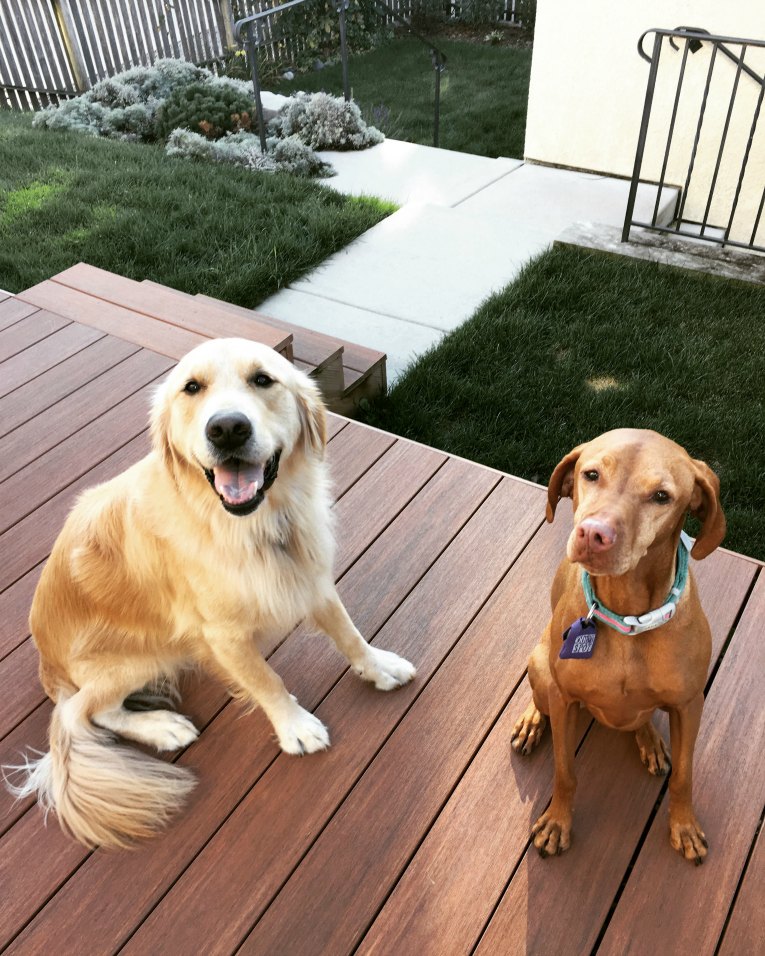 Breck is the sweetest! He does chew a little bit…just toys like in this picture 🙂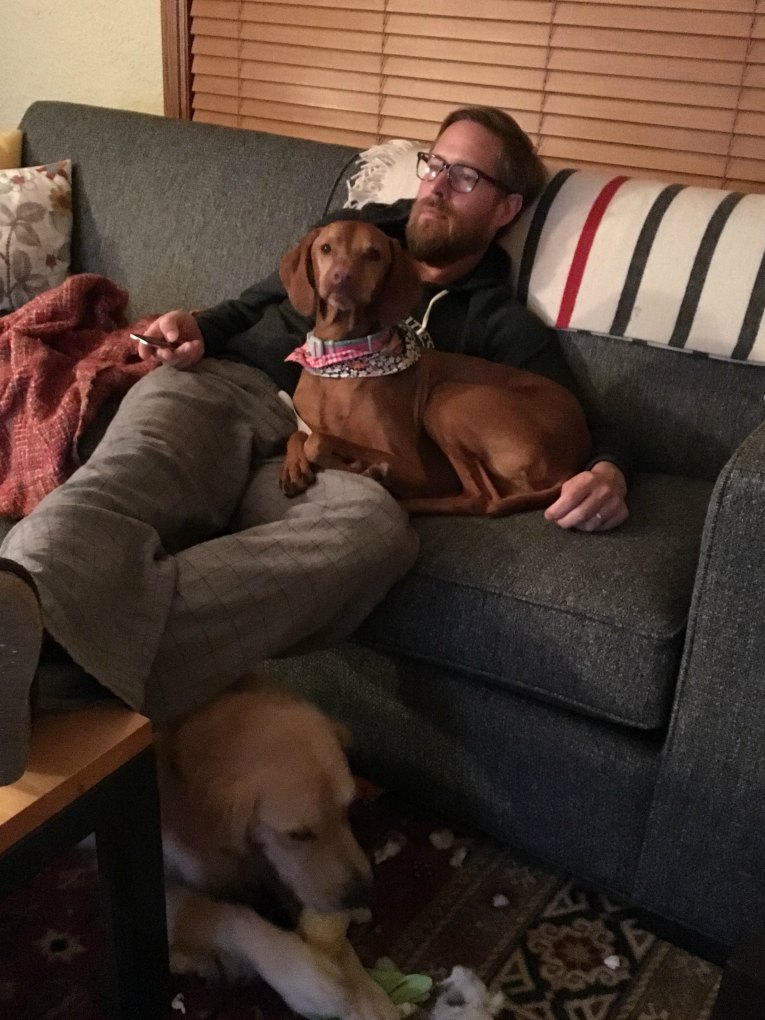 Later that evening, we went to my sister's for dinner and brought along the dogs. My nieces just loved Breck the golden!
(My youngest niece was wearing her "fortune teller costume." Too cute.)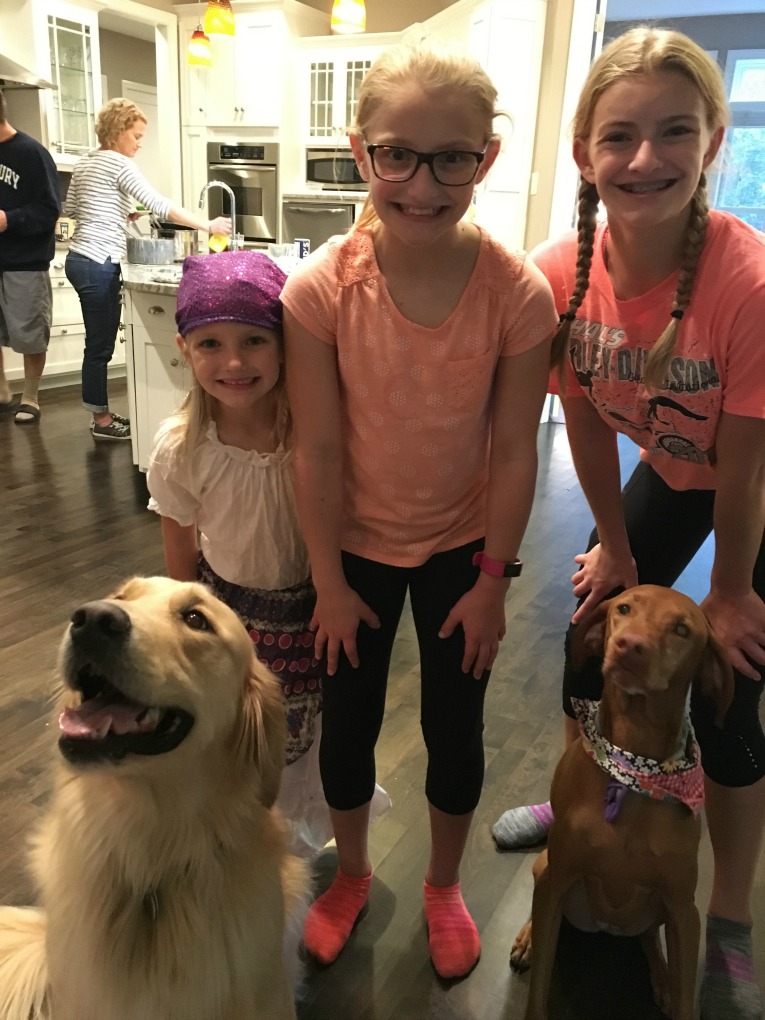 Summary: 60 miles of running, 1 strength class
That's about it for this week. Join Jess and me with our link-up, details below.
(Visited 357 time, 1 visit today)