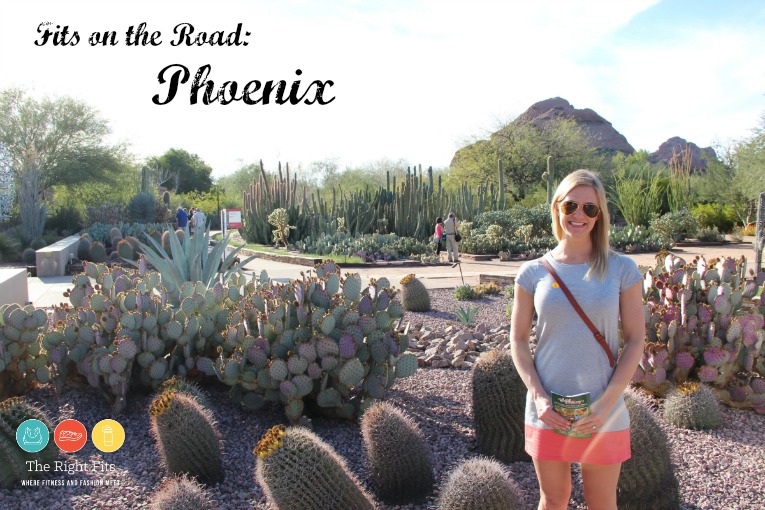 Have you been to Phoenix, Arizona?  I went there for the first time last December for an early Christmas with my in-laws. During that trip, we also visited Sedona (which was amazing) but this time around, we were primarily in town for the Phoenix Marathon, so we stuck to Phoenix/Scottsdale/Fountain Hills during our 4-night stay.
Here's some information about our visit (and if you missed it, you can catch up on the marathon HERE). Hopefully this will be helpful if you have an upcoming trip to this part of the USA!
Hotels:
We only stayed in a hotel the night before the marathon. We chose the Marriott Mesa because it was close to the course. I don't have a lot of insight into good hotels in the Phoenix area; the Marriot was perfect for our needs: they didn't have a two-night minimum and it was in a good location for the marathon. That's about all we needed! The hotel itself seemed a bit aged, but our room was nice. We did check out the pool after the marathon (after a shower) to cool down a bit and it was a clean and enjoyable.
Restaurants:
After the marathon on Saturday, we ate lunch with Dustin's family and then passed out for a few hours. A 3:30 am wake-up call (and a marathon) with do that to you! Later that evening, we had a Mexican fiesta at El Encanto in Fountain Hills. Great margaritas. We don't eat a lot of Mexican food during marathon training, so it was a fun treat/celebration.
The next morning, we had a filling breakfast at Flapjacks in Fountain Hills. A bit of a wait, but the pancakes were worth it!
Things to do in Phoenix:
Musical Instrument Museum:
After breakfast, we parted ways with Dustin's mom and stepdad and headed to the Musical Instrument Museum.
This museum was really interesting to me. I was surprised; I'm not a particularly musical person; I mean, I played the piano growing up and dabbled in the guitar (maybe a little handbells, glockenspiel, and organ back in the day).

But even if you're not particularly musical, this museum is very unique.

It was $20 to get in, but worth every penny. I recommend starting in the US/Canada exhibit, working your way through Europe, then Africa/Asia/Latin America/Oceania, etc.

The US part is probably the most relatable exhibit for most as you'll recognize a lot of the instruments and there are a lot of great features on different musicians throughout America's musical history.
But don't just check out the US- the rest of the exhibits were very neat.

At the end of the tour, there is an exhibit where you can try some of the instruments.

Dustin enjoyed trying out the theremin!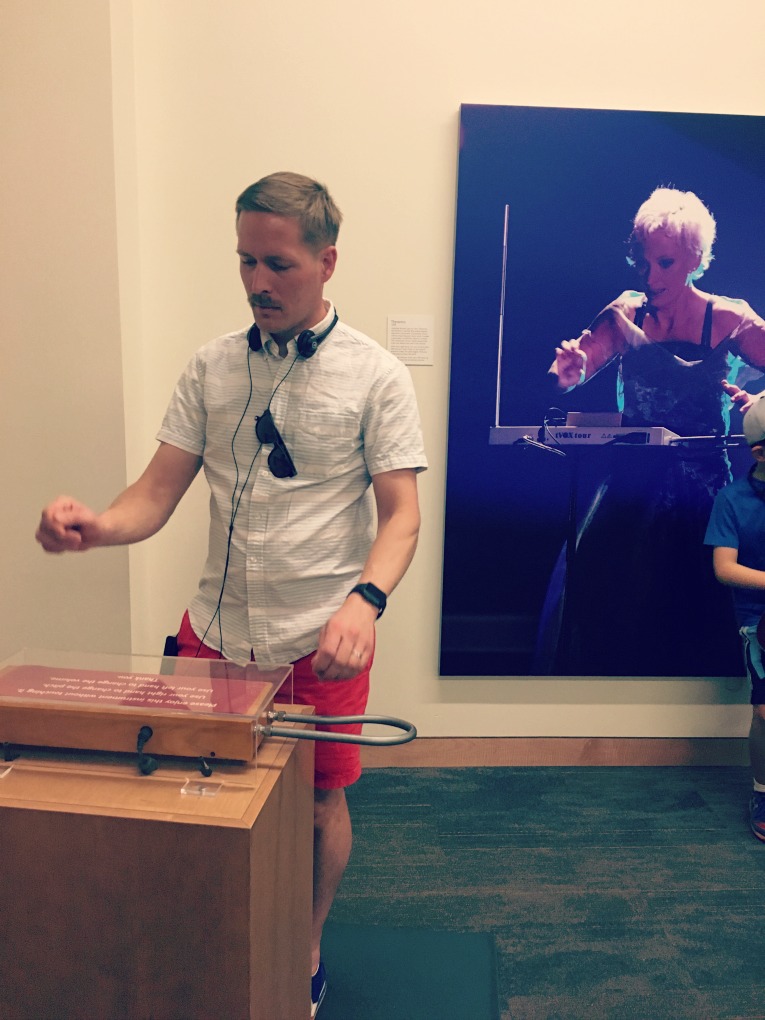 That was a weird one. Read about it here. It's basically controlled through antennas that sense the position of your hands. No physical contact between the musician and the instrument. Nuts!
Desert Botanical Garden:
We grabbed lunch after the museum at Dustin's favorite fast food place, In-n-Out Burger, and then made our way to the Desert Botanical Garden.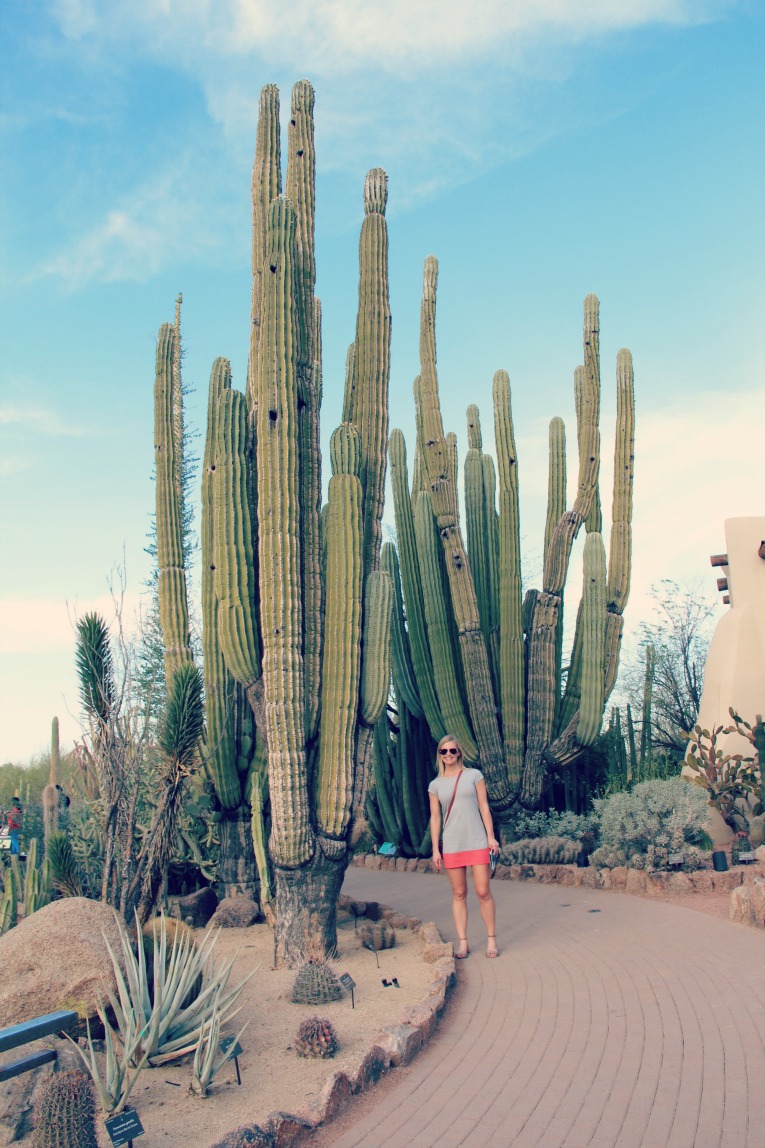 We planned it perfectly as we were able to tour the gardens during the day, take a quick break at a little bar area for a glass of wine while we waited for the sun to set, and then tour the garden again in the dark (amazing!)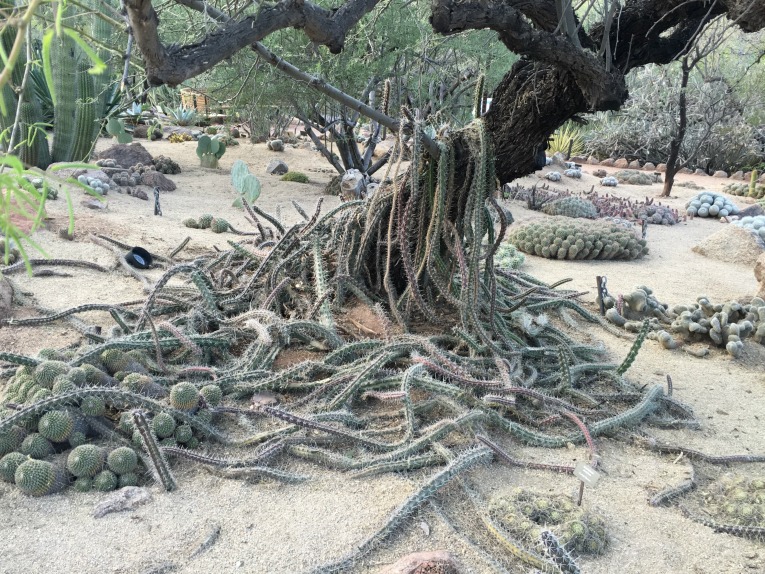 There was a special LED light exhibit going on that was gorgeous. I think it was called "Sonoran Light."

Very unique.
It was darker than these pictures show; the shutter speed on our camera was very slow so it looks brighter.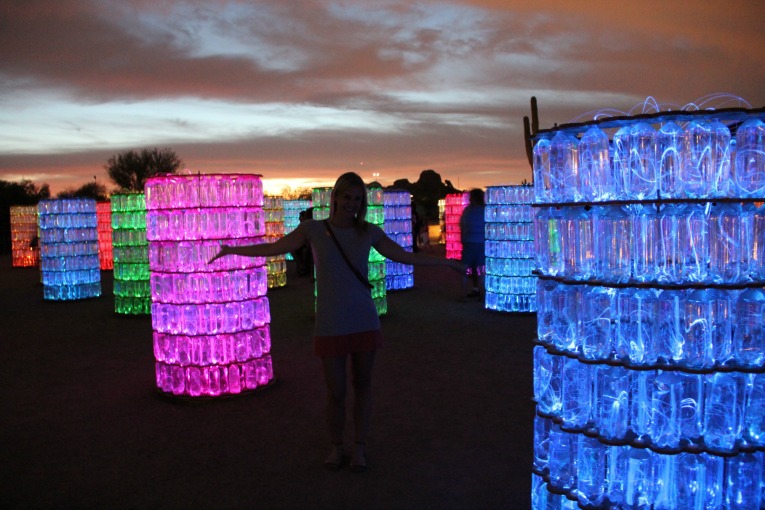 The Desert Botanical Gardens are always changing and I have heard other exhibits are just as cool. And we were just a little too early to see all the cacti blooming!
After the garden, we grabbed a late dinner at the Salty Sow on our way back to Fountain Hills before crashing for the night.
Hiking Camelback:
The next morning we were up pretty early to start hiking Camelback Mountain. I was glad that we waited until Monday to hike the mountain, as it wasn't super easy. My legs appreciated a day of rest first! Also, it was pretty crowded even on a Monday; I can't imagine how busy it must be on the weekend. If you can hike this on a weekday, I recommend it. It's free/open to the public.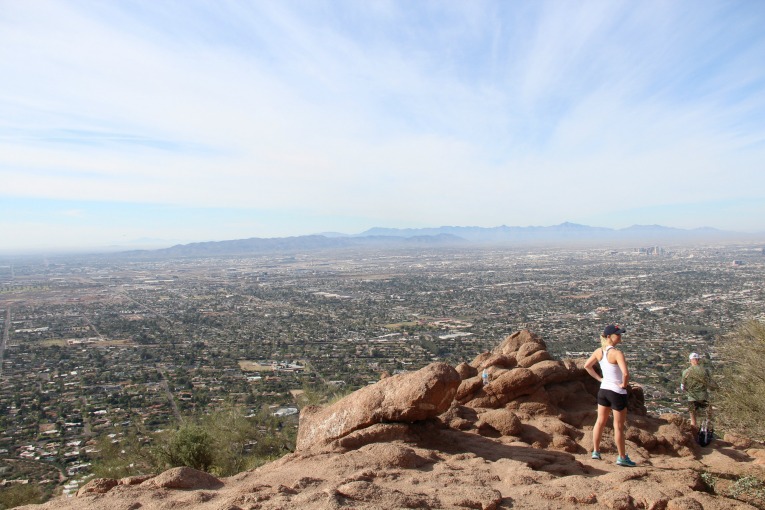 Camelback was about 3 miles round trip and took us about 2 hours to hike (we took the Echo Canyon trail.) There was some scrambling over boulders. The hike wasn't for the faint of heart, i.e. there were people we saw hiking it in flip flops and I'm not really sure how that worked out for them, but I wouldn't expect it was that great! However, the hike wasn't exposed, so you were pretty safe from falling.

Bring water. Wear sunscreen. Wear hiking or running shoes- not flip flops!
We saw kids as young as six hiking with their parents. I think its totally fine for kids as long as they are responsible/physically active.
More food!
After our hike we grabbed an acai bowl at Kaleidoscope Juice in Scottsdale. Cute place. Love the acai bowls, but not quite as good as the place we went to in Sedona last time, Berry Divine (that place was the best!)
When are we going to get one of these in Minneapolis?

We spent an hour or so after the hike relaxing by the pool before heading to an outdoor mall to browse around. I do love all the outdoor shopping areas in Phoenix. We have lots of great shopping in Minnesota, but Phoenix definitely has just as much…and it's in the SUN!
Monday evening, we had dinner with Dustin's mom/stepdad at a pizza place called Oregano's in Scottsdale. Super cute, good thin crust pizza, great company.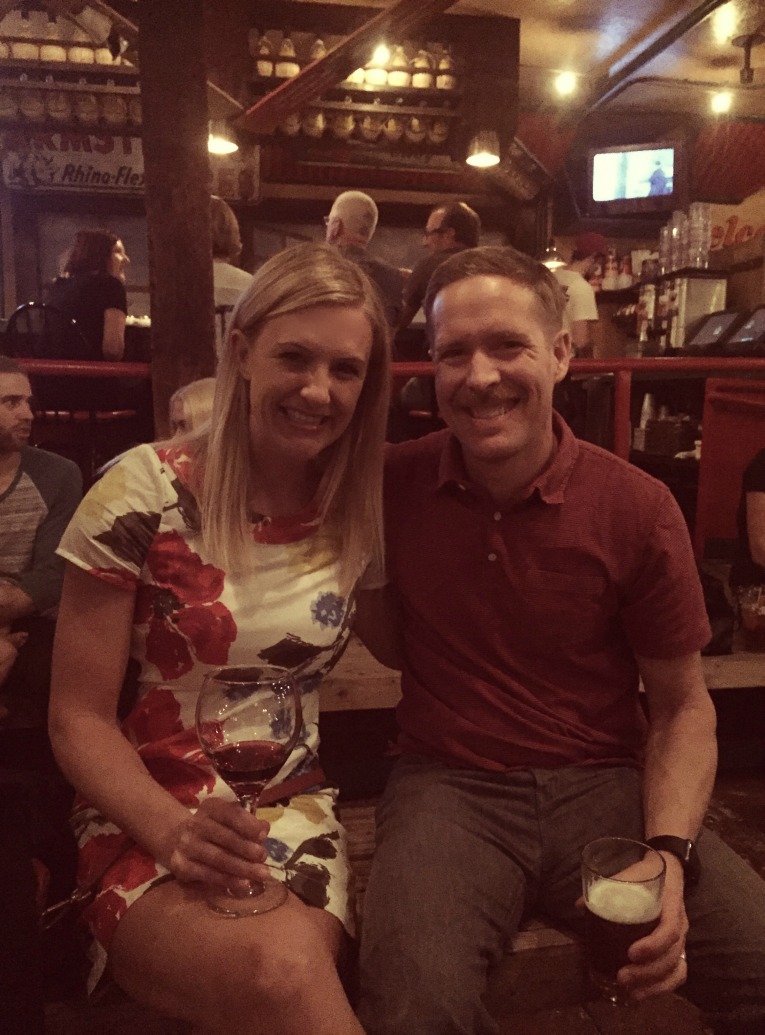 Tuesday it was time to fly back to Minneapolis.
The main reason for our trip to Phoenix was the marathon, but it turned out to be a very enjoyable opportunity to explore more of the area. Though I don't think I could handle the heat there in the summer, it definitely is a nice place to visit during a Minnesota winter!
*If you have other recommendations of things to do in the Phoenix area, please share in the comments! I'm sure Dustin and I will be back in the future, so I'd love to have more ideas for next time!
(Visited 559 time, 1 visit today)