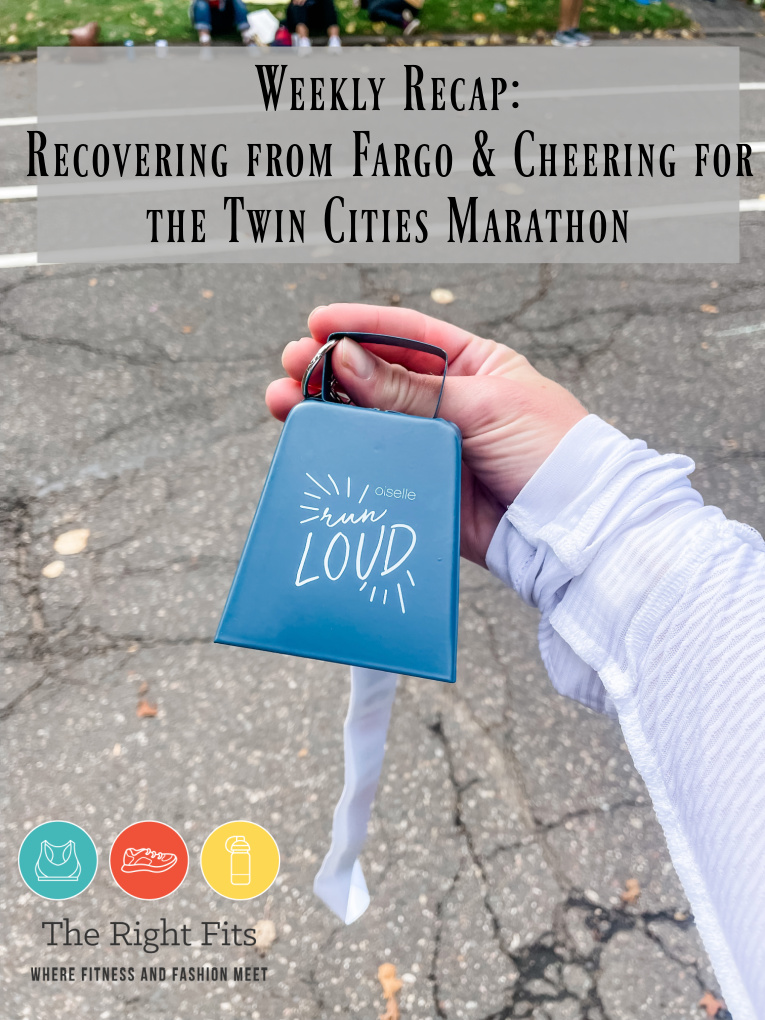 Hello everyone! I'm here with my weekly recap of fitness & fitness fashion!
There wasn't a ton of fitness this week, as it was a recovery week after the Fargo marathon last weekend. If you missed my race recap, be sure to read it HERE. It was a great marathon!
Now, it's on to training for the next state! I'm running the Route 66 marathon in Tulsa, Oklahoma on November 21st, just 7 weeks away! For purposes of my recaps, I'm going to refer to it as the Oklahoma marathon, as I'm running it in my quest to run a marathon in every state. Check out which states I've run HERE.
Now, onto the weekly recap!
Monday: No running yet, even though the legs were feeling good. Instead, I took Ruth and Matilda (my vizslas) for a 4-mile walk after work. That's a long walk for Matilda (the senior) but she did great and seemed to want to keep going for longer.
These dogs are the best. 🙂
After the walk, I did a strength for runners class on the Peloton app and a core class- I was curious what the "advanced core" would be like; there are actually only a handful of advanced core classes on the app. The one I selected was challenging in the complexity of the moves, but it didn't leave my abs sore afterwards, so maybe I wasn't doing it right…I might stick to other core classes instead.
Tuesday: I decided to venture out for a short run with Ruth to see how my legs felt, just 3 miles, 8:55 min/mile pace, 20 minute strength for runners & 20 minute core on the Peloton app.
Wednesday: Another short Ruth run, 3.1 miles, 8:52 min/mile. I ran into my friend Laura who is about 33 weeks pregnant, and she is still running strong and kept up with me just fine for a mile or so before we split ways!.
Thursday: I took a 30 minute HIIT class with a coworker who led a class for a charity work event, followed by a quick Ruth run, 3 miles, 8:55 min/mile.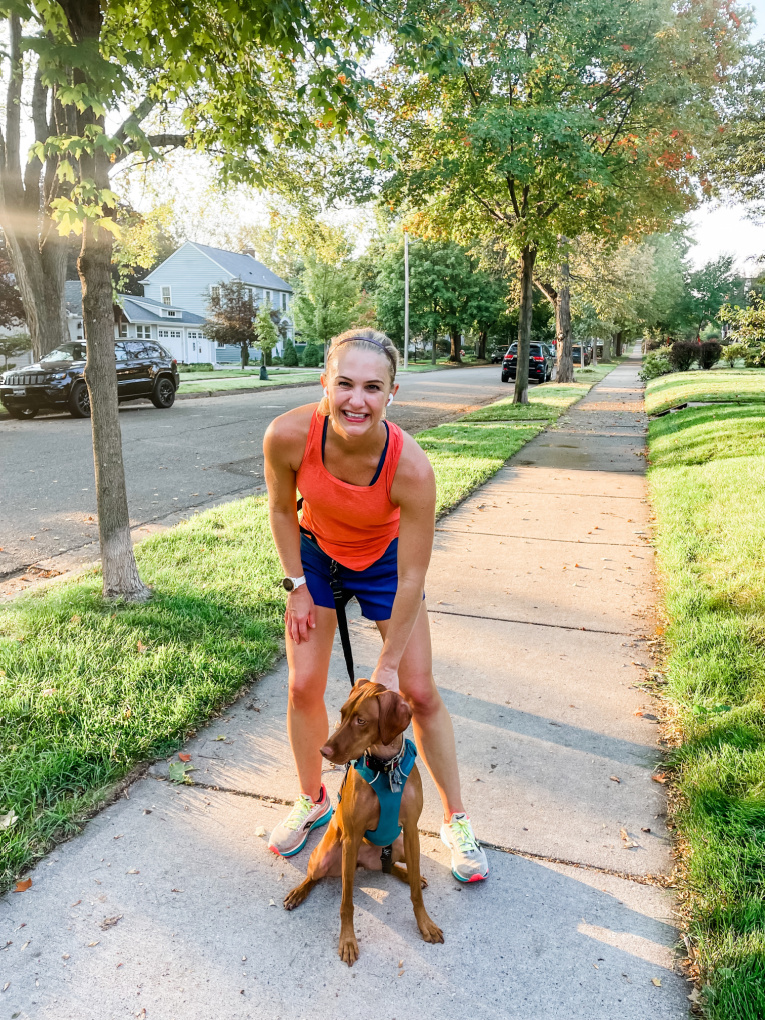 I guess that three miles was the distance for the week post-marathon! Just enough to stay loose and break a sweat (especially since its very humid and warm in Minneapolis for October! Doesn't bode well for the Twin Cities Marathon this weekend, which is almost always perfect weather…)
After work, I did a quick 20-minute strength for runners class with Matt Wilpers on the Peloton app.
Friday: I joined two friends for their 3-mile shakeout run before racing the TC10k on Saturday (part of the Twin Cities Marathon weekend events.)
3 miles, 9:40 min/mile pace, nice and easy. We enjoyed a lovely sunrise on Lake Harriet!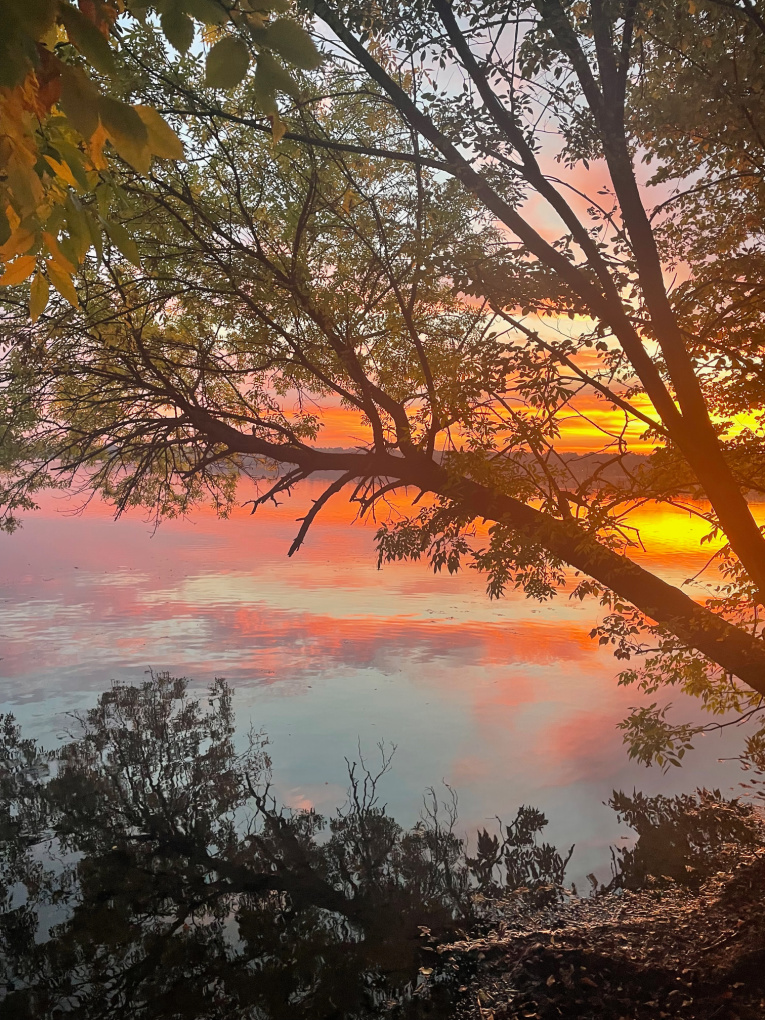 I found out that I will officially returning to the office on Monday, October 25th; only 3 weeks left of paradise. 🙂 With that news, I got caught up in a massive closet clean-out Friday evening. It's going to be a tough transition back to dressing up every day. I wanted to see what still fits and what is no longer "the right fit" for me. I had good luck earlier in the pandemic with selling clothes on ThredUP so I'm filling up a few boxes again now with clothes that just aren't my style anymore 1.5 years later. Anyone else feel like their style has changed over the pandemic? I don't want to wear any form-fitting dresses, skirts, or tight pants…I want to stay as comfortable as possible while still adhering to 'business casual" (I'd say my office is a bit more on the business professional side too.)
Saturday: Still just a week out from Fargo, my coach said no more than an hour of running, so Ruth and I did 6.5 miles, 8:34 min/mile average. Only 55 minutes, coach! I ran into my friend Laura (the pregnant one) again and we enjoyed a few miles together again! She is usually quite speedy, but I can keep up with her when she's 33 weeks pregnant, ha!
I followed that up with a 20-minute strength for runners class with Matt Wilpers and a 20-minute core class.
Later that afternoon, Dustin and I met up with a few friends at Steel Toe Brewery in St. Louis Park for a pint to celebrate one of their first ever half marathons! This friend only got into running during the pandemic and has now covered 13.1 miles. So cool.
Saturday night, my friend Vicki had a dinner party on her new beautiful deck/gazebo. It was a slightly cooler evening, perfect for my new OPE Running sweatshirt! It's so soft too. They only made 40 or so and sold them at a the TCM expo, so unfortunately no more are available. So happy my friend Paige snagged one for me! I love it. Thanks again Paige!
Sunday: Twin Cities Marathon day! We live close to about mile 5 on the course, so Dustin, Ruth, and I ran 4 miles first and then stoped at mile 5 to cheer. We had to run a little faster to be in place in time to see the runners: 4 miles, 8:10 min/mile average.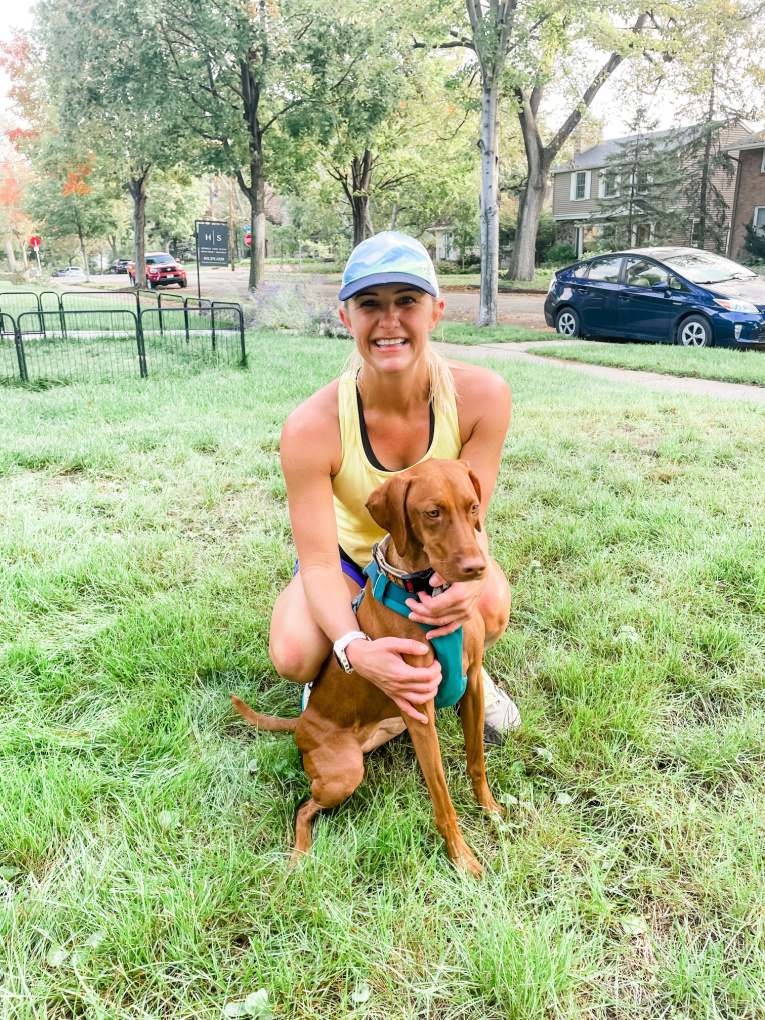 After cheering at mile 5 for a bit, we quickly showered and went to join the Oiselle Volee at mile 22 on Summit Avenue to cheer some more. It turned out to be a beautiful day, particularly for spectating.
We brought Ruth along and she got a ton of attention from other spectators AND people running the marathon. I know I love to see dogs along the course (such a nice distraction) so she did her part at Twin Cities this year!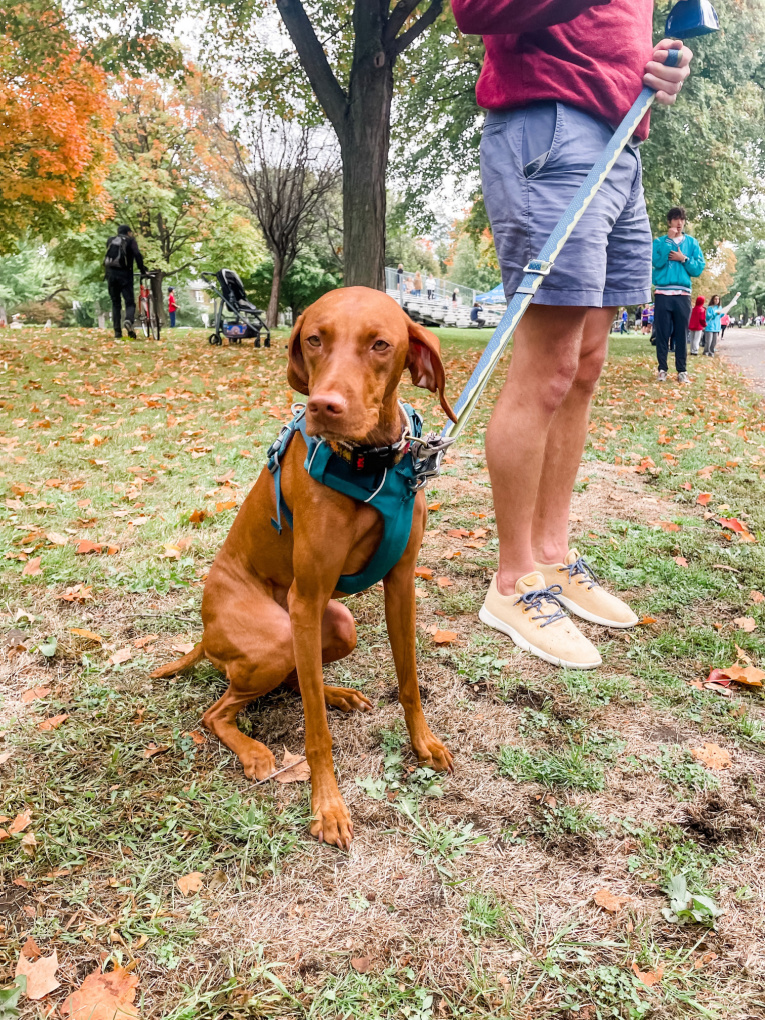 I coach two women who ran the full today; they both did amazing! One of them set a 26 minute PR. So happy for her!
Summary: Just 23 miles of running. Lowest mileage week in a long time! Several random Peloton strength classes and the HIIT class for work.
I'm excited to get back into training next week to prep for Oklahoma in 7 weeks. I've learned from Kim and Lisa that I need to do some hill training for that marathon; who would have guessed that Oklahoma was really hilly? I guess when I think "Oklahoma", I assume flat. Not so much, apparently!
Anyways, I'm linking up with Running on the Fly and Confessions of a Mother Runner as part of their Weekly Rundown. Check it out!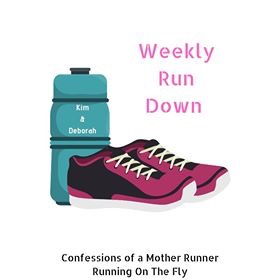 (Visited 387 time, 1 visit today)