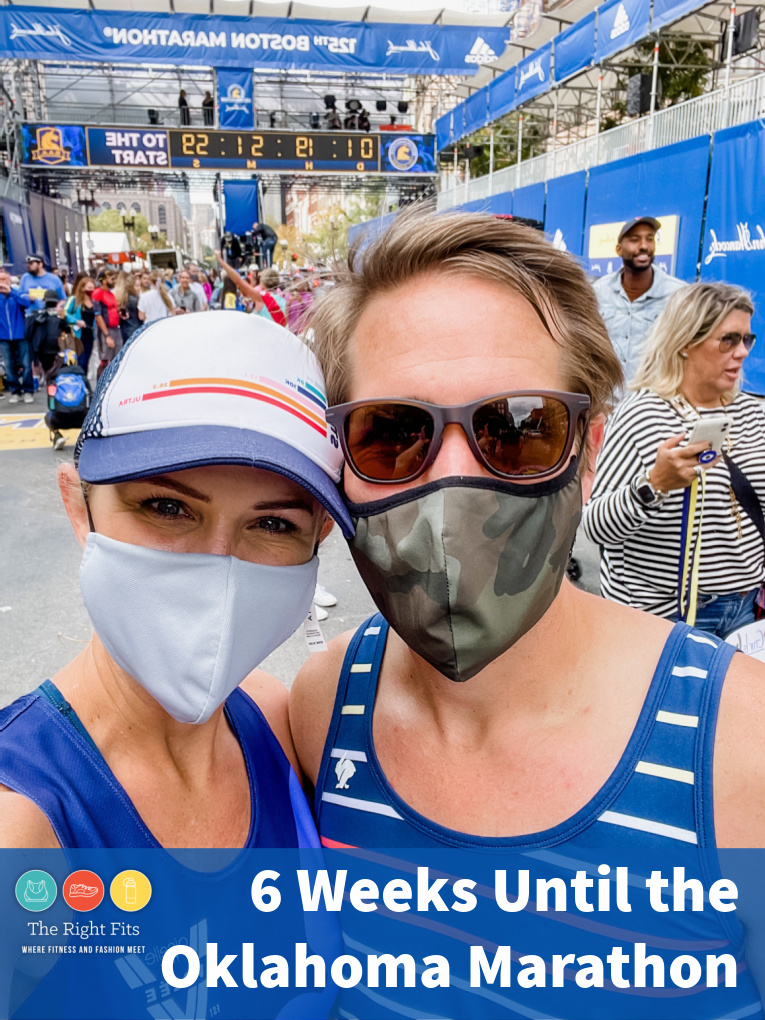 Hello from Boston! I'm here to cheer for Dustin tomorrow, who's running his third Boston Marathon.
Personally, I'm easing back into training for the Oklahoma marathon in 6 weeks!
Here's how my week went in fitness:
Monday: Lunch run with Ruth, 8:40 min/mile average, 4 miles. 20 minute strength for runners plus 10 minute core on the Peloton app.
Tuesday: 7 solo miles, nice and easy, 9:25 min/mile average. 20 minute strength for runners on Peloton.
Wednesday: Lunch run with Ruth- got to do them while I still can! 7 miles, 8:25 min/mile average. Ruth doesn't do 'recovery pace.' Ha!
Thursday: I taught a treadmill interval class over zoom for a charity thing (I am so awkward and terrible, but whatever, it's for a good cause!)
I purchased a Blue Yeti microphone, that's probably better for podcasts! I needed a place to set it during the class, so Dustin the engineer finagled this makeshift temporary shelf, ha! Worked well.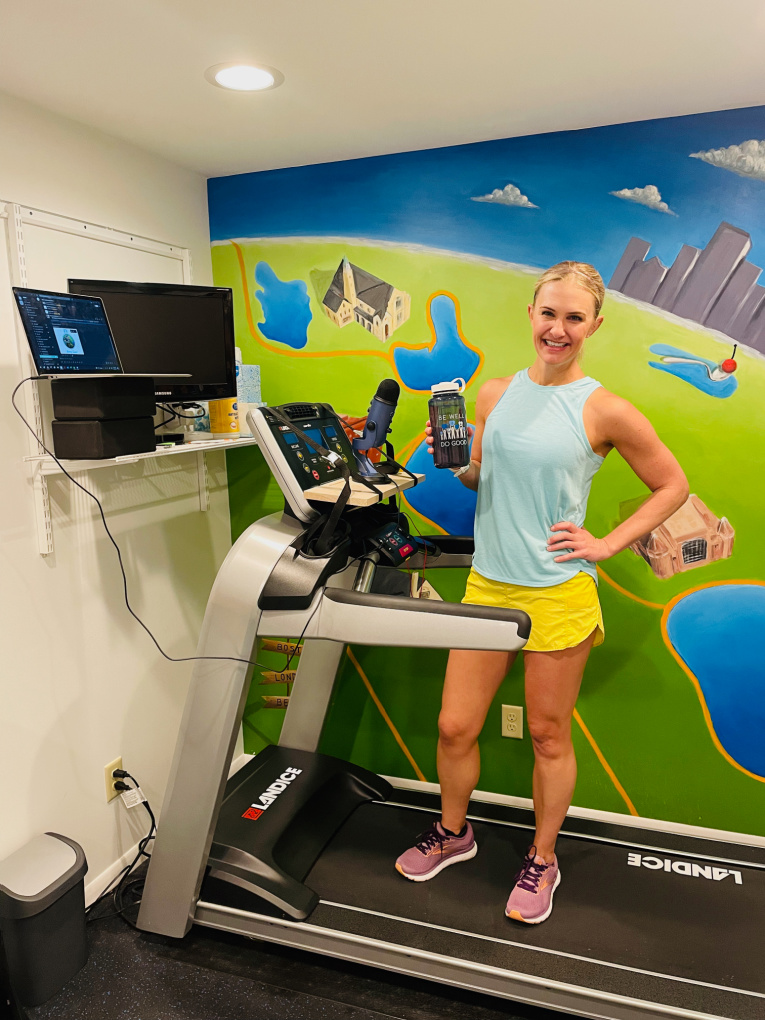 After the class, I did a quick run with Ruth, 4 miles, 8:39 min/mile average.
20 minute strength for runners + 10 minute core on Peloton app (thanks for the recommendation on the Becs Gentry class, Cari!)
Friday: I joined a few friends at "Flapjack Friday" at Mill City Running; this running store has been hosting this Friday morning run for years, though obviously took a hiatus over the pandemic, but I looked back and realized I hadn't actually attended since 2017 (pre-broken leg.)
We did 5.25 miles, 9:25 min/mile average.
Friday evening- fly to Boston! Our flight got in pretty late, so we stayed at the Hilton at the airport for the night before switching to a different hotel at the finish line for the rest of the stay.
Saturday: We switched hotels after breakfast and were so pleased that our hotel room was ready for checkin at 10 am! Dustin went to do the vaccination validation and then I tagged along with him to the expo, which was the smallest Boston marathon expo ever (due to Covid, I'm sure.)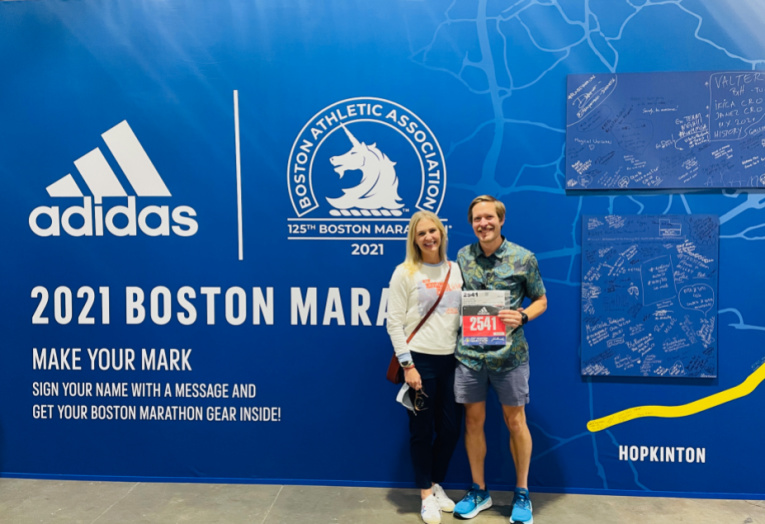 Then we did a short run, ending with a few pictures at the finish line.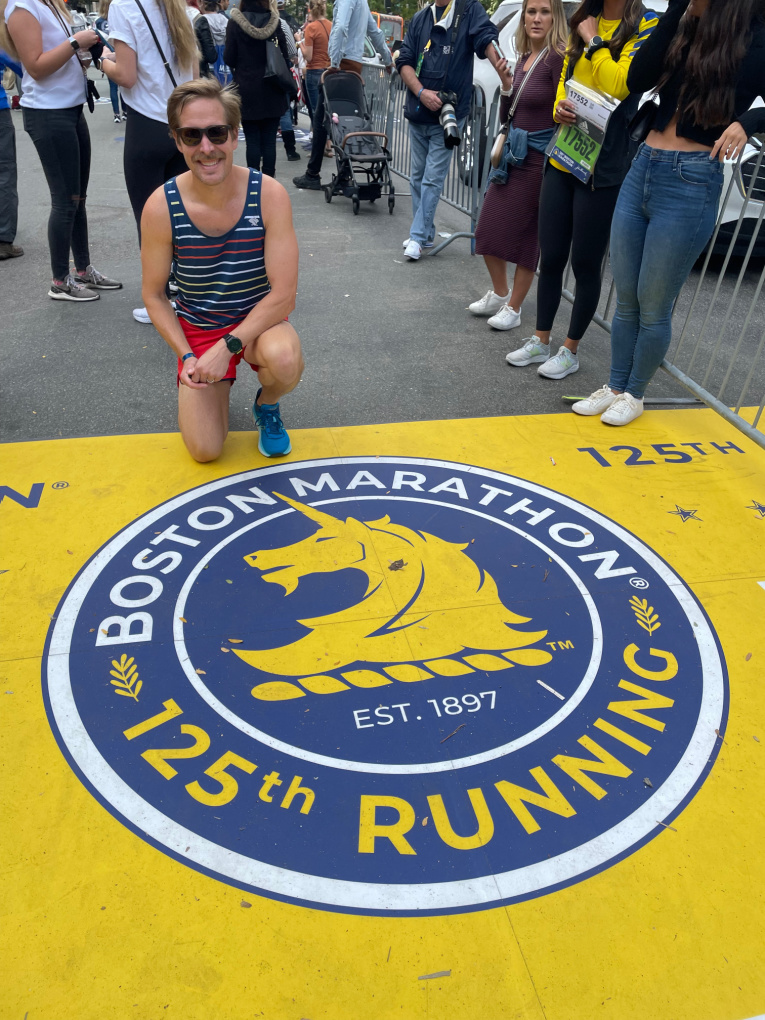 4.3 miles, 8:15 min/mile average.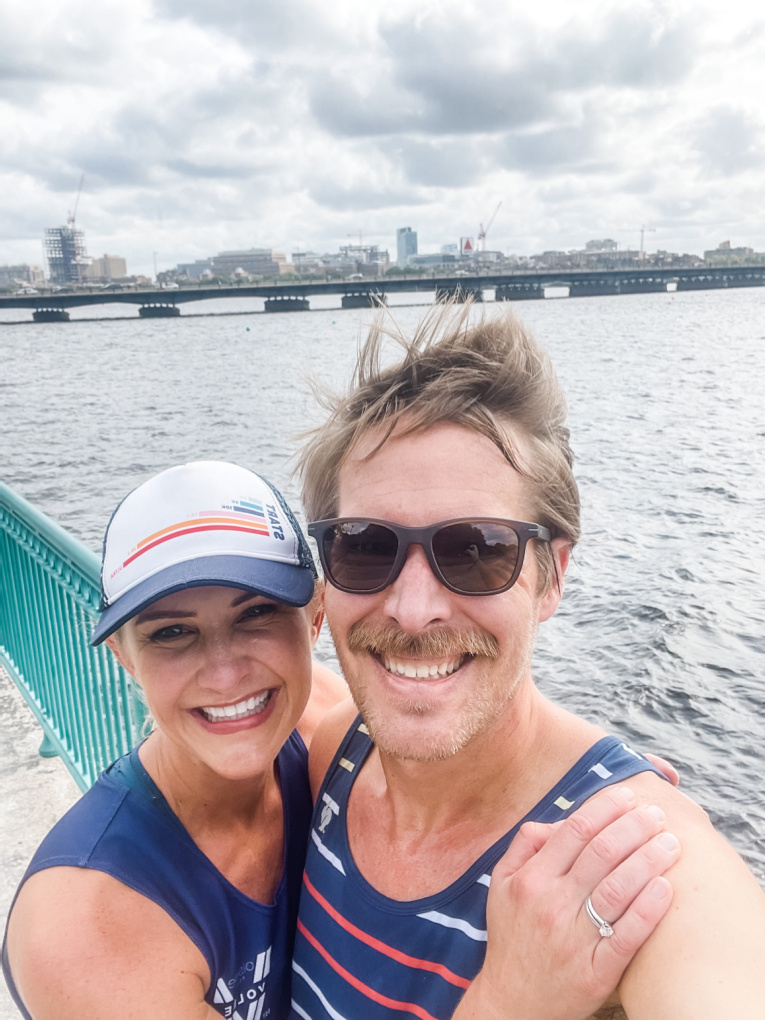 After lunch, we walked around on Newbury Street and did a little shopping. We just happened to pass by Meb Keflezighi sitting outside a coffee shop; what a fun little celebrity sighting.
That evening, we walked to Picco for some carbs.
Sunday: Dustin relaxed at the hotel and watched the Chicago marathon (and kept me posted on the results!) while I went for a 10.75 mile long-ish run.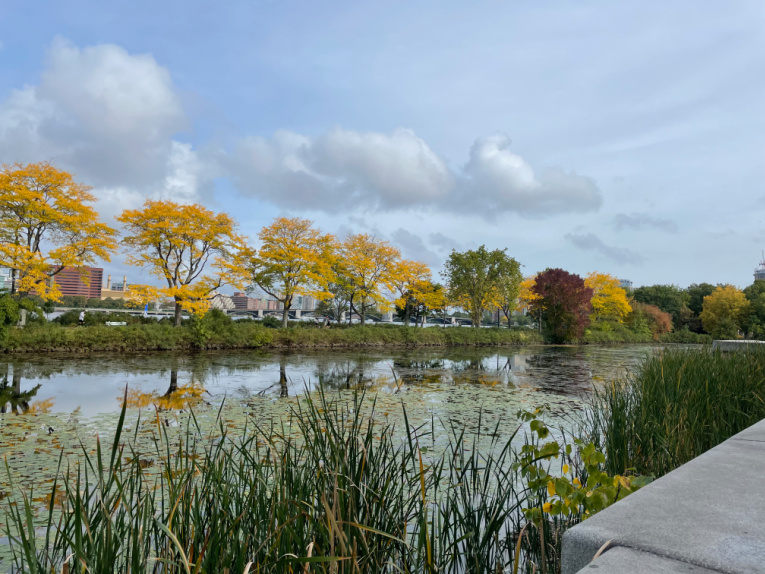 Running along the Charles was a nice change of scenery! 10.75 miles, 8:50 min/mile average.
Summary: 42 miles of running, a handful of strength for runners classes and core classes on the Peloton app
Anyways, I'm linking up with Running on the Fly and Confessions of a Mother Runner as part of their Weekly Rundown. Check it out!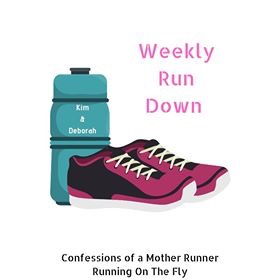 (Visited 400 time, 1 visit today)