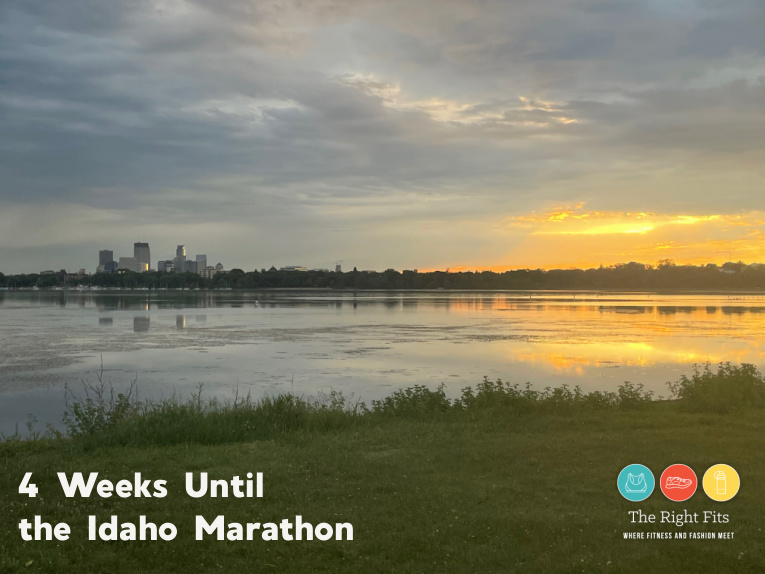 This was essentially my biggest week in training for the marathon in Idaho on June 27. Of course, this big week coincided with record setting heat in Minneapolis!
As much as I love summer running, it can be pretty challenging and draining to run in the heat and definitely challenging to do workouts (kudos to all you Florida runners who do this year-round!)
I did my best, made some adjustments, and got comfortable with slower runs overall. I put in the miles, just at a heat-adjusted pace!
Here's how things worked out this week:
Monday: I often run solo on Mondays, but with the Memorial Day holiday, I had company! 10 miles, 9:10 min/mile average. We were all very excited to find out a few of the public water fountains around the lakes are turned back on. Can you tell how happy we are? Ha!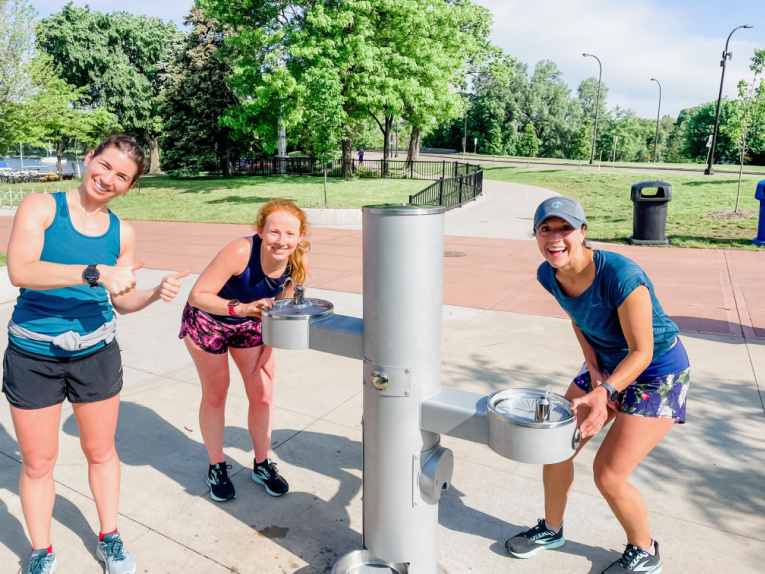 Dinner at Hai Hai over the long weekend- a very fun patio spot in Northeast Minneapolis!
Tuesday: Workout Tuesday! 3 miles easy, 20 minutes @ 8:30, 3 min jog, 5x(3 minutes at 8, 90 sec recovery) 3 minute jog, 15 minutes at 8:15, 1 mile cool-down for 11 miles total, 8:55 min/mile average. Barre class at the Bar Method after work.
Wednesday: 7 recovery miles, 9:27 min/mile average. Happy Global Running Day!
3rd bocce game that evening- and we finally won! There were some close rounds; (we were the green team in the below pic- close one!)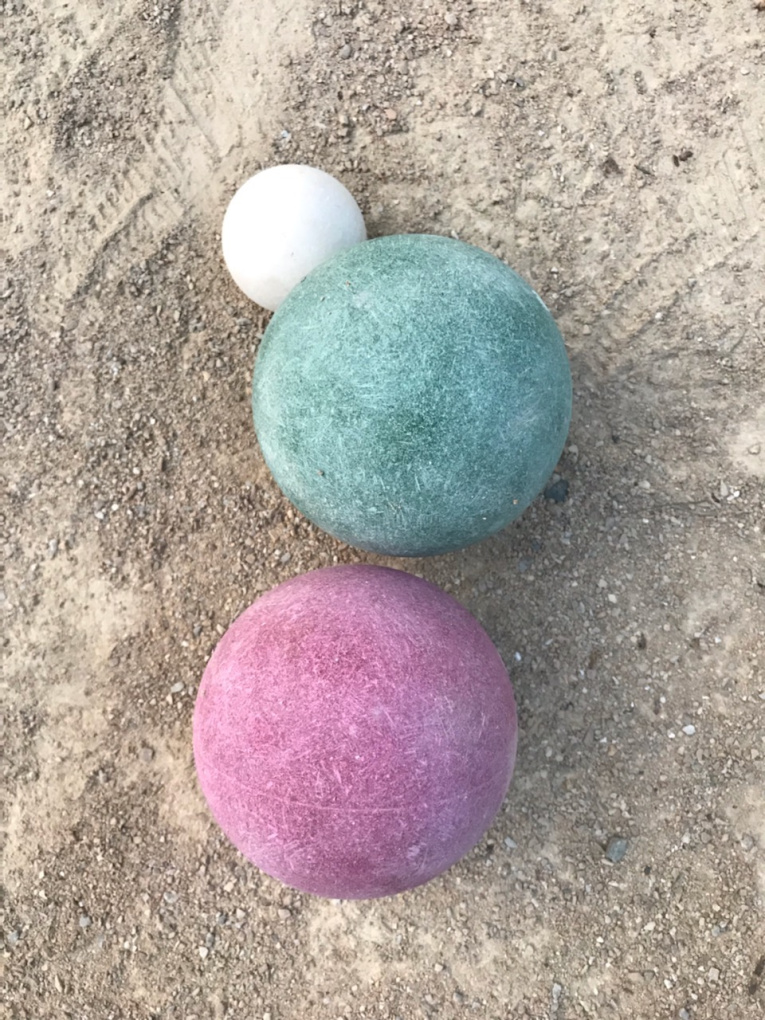 Thursday: 6.2 miles with my friend Isabelle before work, 9:10 min/mile average, steamy patio drinks with friends after work.
Friday: 8 miles with my friends Vicki and Julie before work. It was already in the mid-70's at 6:30 am! We set a record in Minneapolis, I believe. Took things nice and easy, 9:40 min/mile average.
I did try out a "Strength for Runners" class on the Peloton app with Becs Gentry. It was an intermediate class and didn't seem super challenging during, but I was more sore than expected from it, so it must have been good! I have taken a few of their stretching classes as well; that's about as far as I have ventured into the Peloton world.
Saturday: Ugh…with a forecasted high of nearly 100 degrees, I knew I had to start early to try to get in my 20 mile long run. I managed 14 miles outside with Isabelle and Julie before calling it quits in that heat.
I came home, changed into dry clothes, and hopped on the treadmill for the final 6 miles. It was mentally tough to be on the treadmill, but physically safer than completely melting down outside!
So stinking hot! The pups were not fans of walking in that weather. Lots of napping in the air conditioned house (for the dogs AND for me!)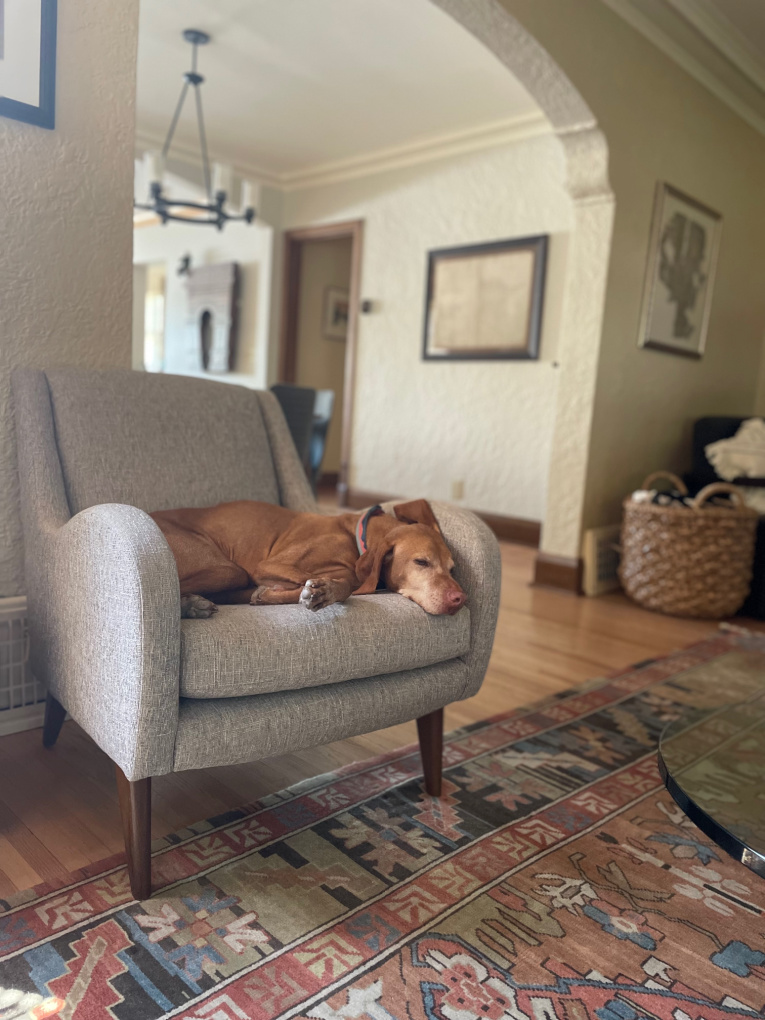 We had a few friends over for drinks on the deck after it cooled down a little bit. Tilda was happy to see her boyfriend Odin!
Sunday: 4 miles with Dustin, 8:55 min/mile average. Another steamy one! He kept going for another 4, but I was done.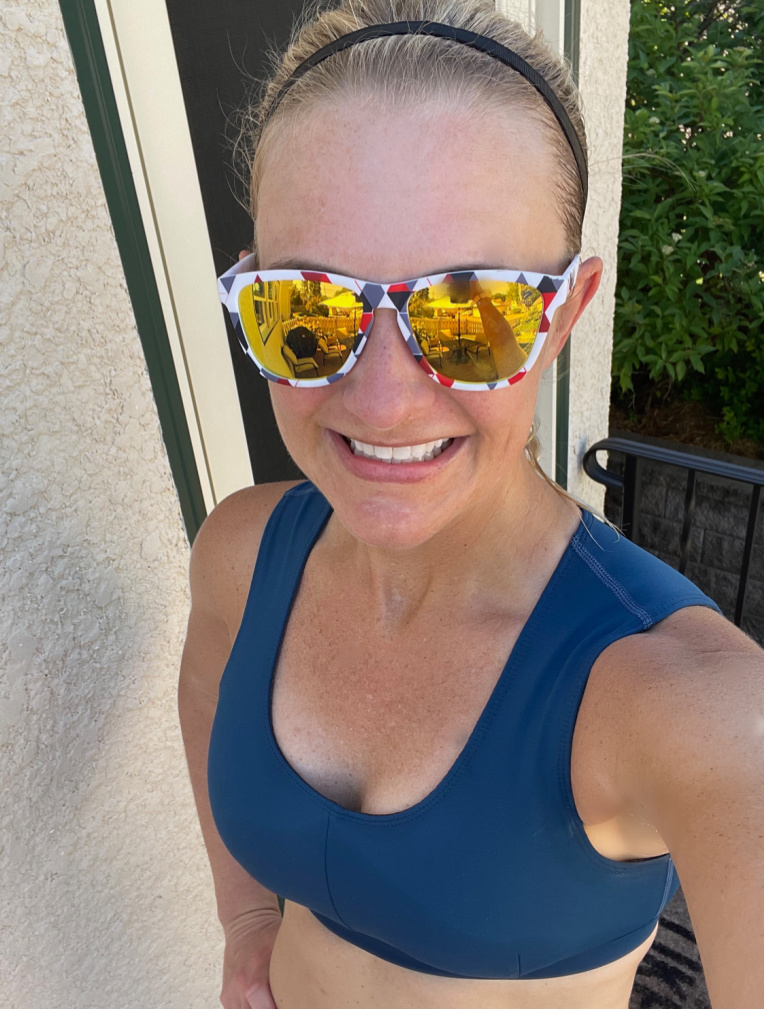 Summary: 66 miles for the week; somewhat tempted to run another 4 in the evening to hit that elusive 70 (I've done that a few times in marathon training, but not many.) We'll see… 1 barre class, and some other random strength thrown in there.
That's a wrap! I'm linking up with Running on the Fly and Confessions of a Mother Runner ; check out their blogs to connect with other fitness bloggers for workout ideas and inspiration!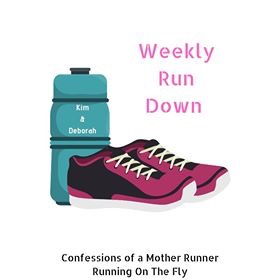 (Visited 338 time, 1 visit today)