Another week of training for the Idaho marathon is complete! From today, there are actually only TWO weeks until Idaho; I'm recapping the last week, as usual, linking up with Running on the Fly and Confessions of a Mother Runner, see the end of this post for more information!
It was a hot week in Minneapolis; yes, in Minnesota, we get the hottest hot and the coldest cold! Be sure to check out my post from Tuesday with my tips for running in the heat.
Monday: Often I run alone on Mondays, but my friend Julie asked to meet up, so we covered 7 (HOT) miles together, 9:13 min/mile average.
This heat man…makes a 9:13 pace feel like a 7:13 pace!
(This Athleta crop is perfect for Pride month!)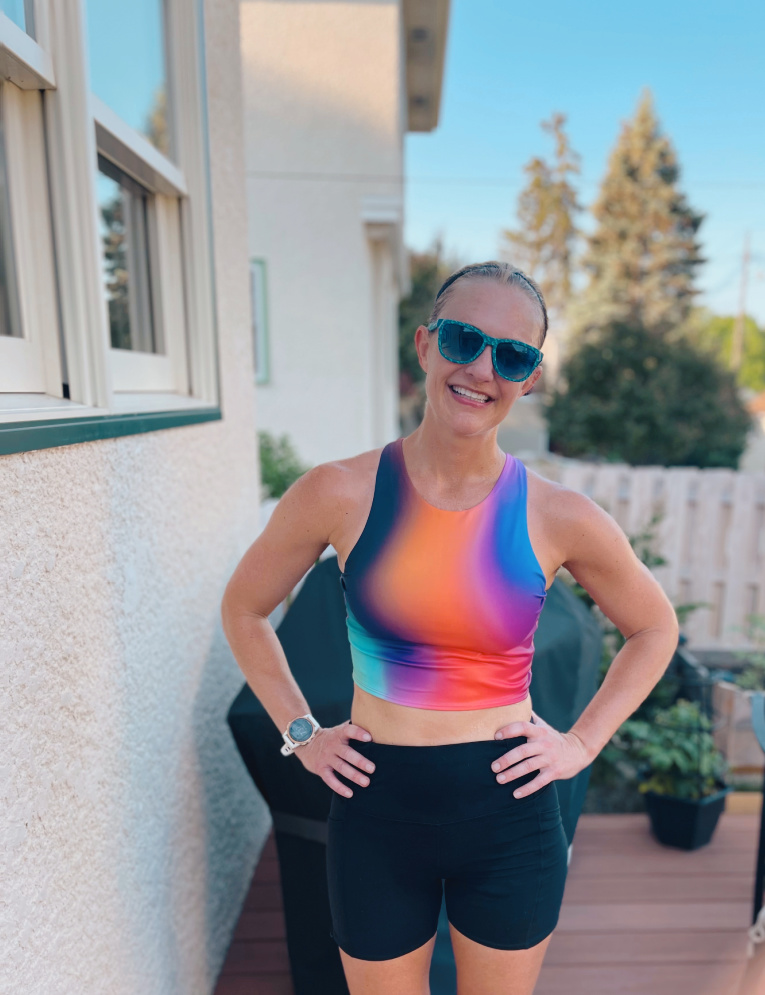 Tuesday: Workout Tuesday! 3 miles easy, 4 miles at marathon effort (which was about 8:30 min/mile in the heat, though I hope I can go faster than that on race day!), 1 mile jog, 2 miles at marathon effort, 1.3 mile cool down. 11.3 miles total, 9 min/mile average.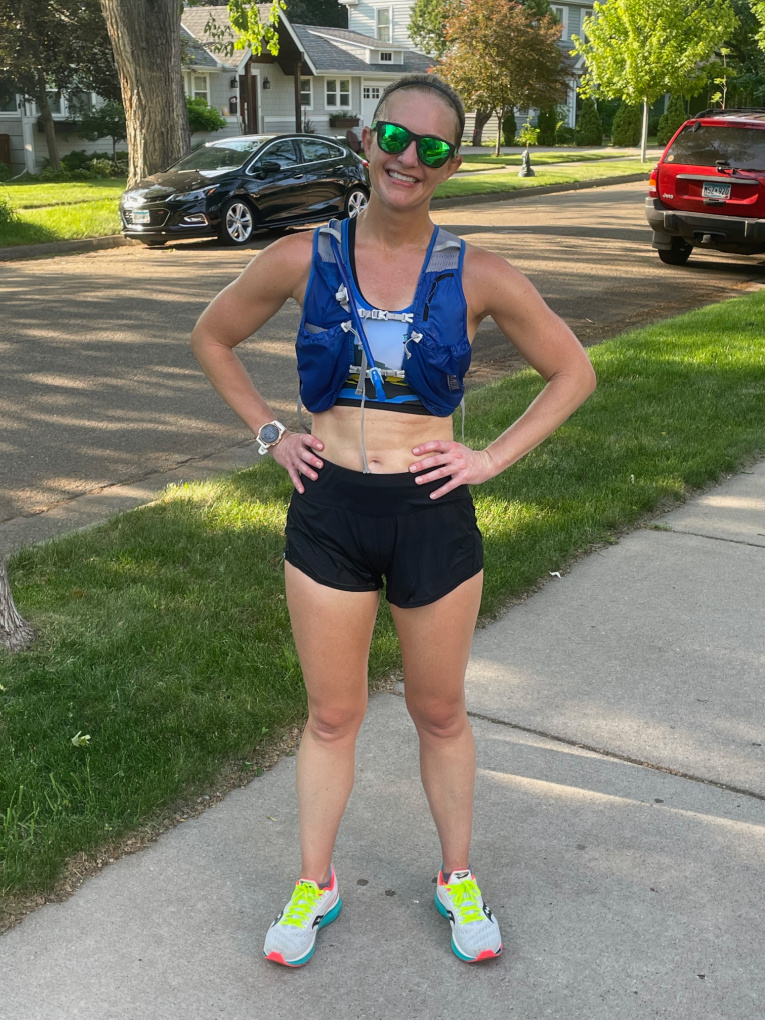 At one point during the run, we encountered a full gaggle of geese- cobra chickens, I believe is their scientific name. 🙂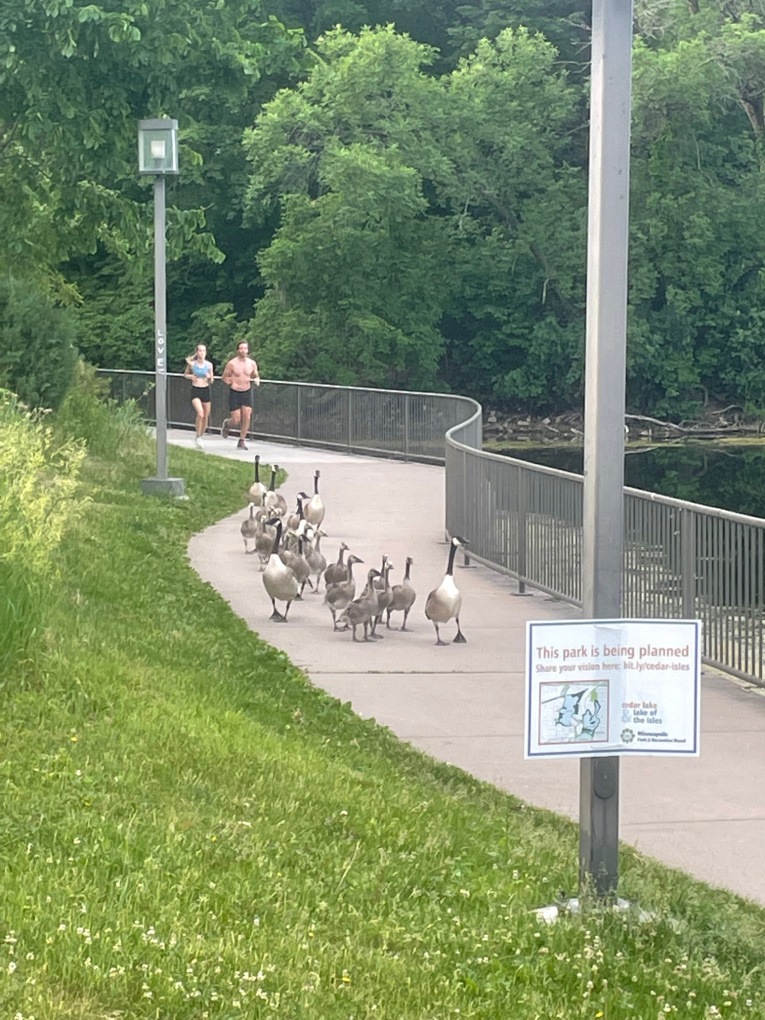 Barre class after work at the Bar Method.
Wednesday: 4 miles with friends, 2 miles with Ruth (the vizsla). I haven't been running as much with her lately as its just too hot and I worry about whether she's having fun in this heat, but I figured two miles would be okay in the morning.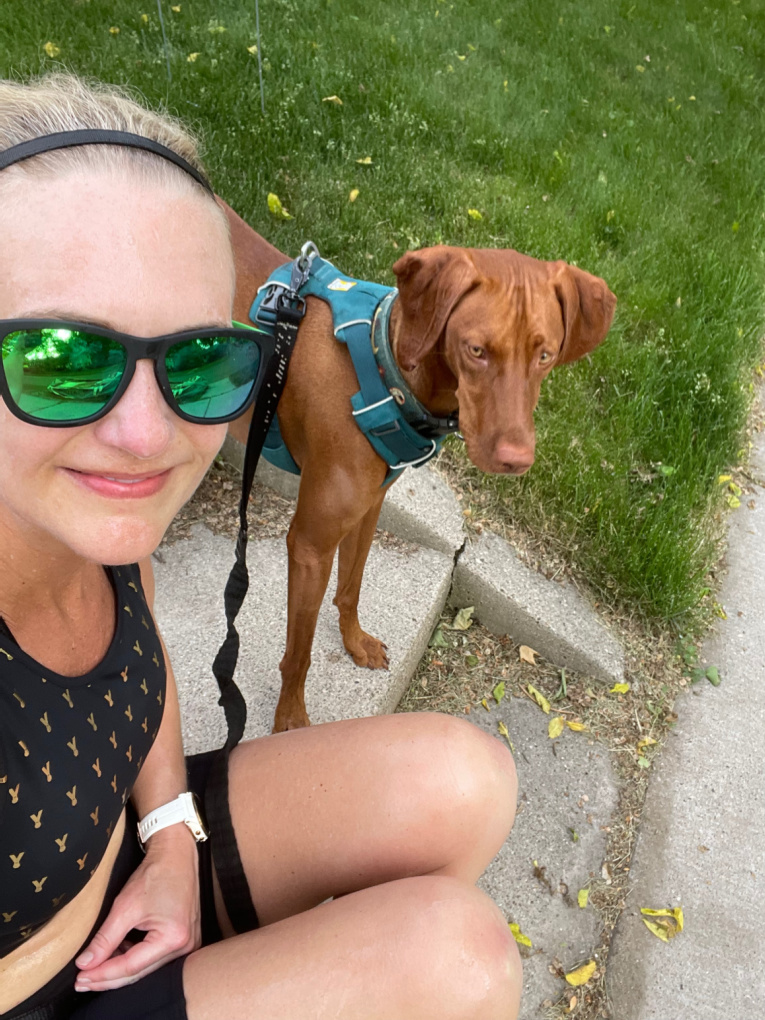 Even though she only did 2 miles with me, I found her quickly in a comfy nap after I got out of the shower!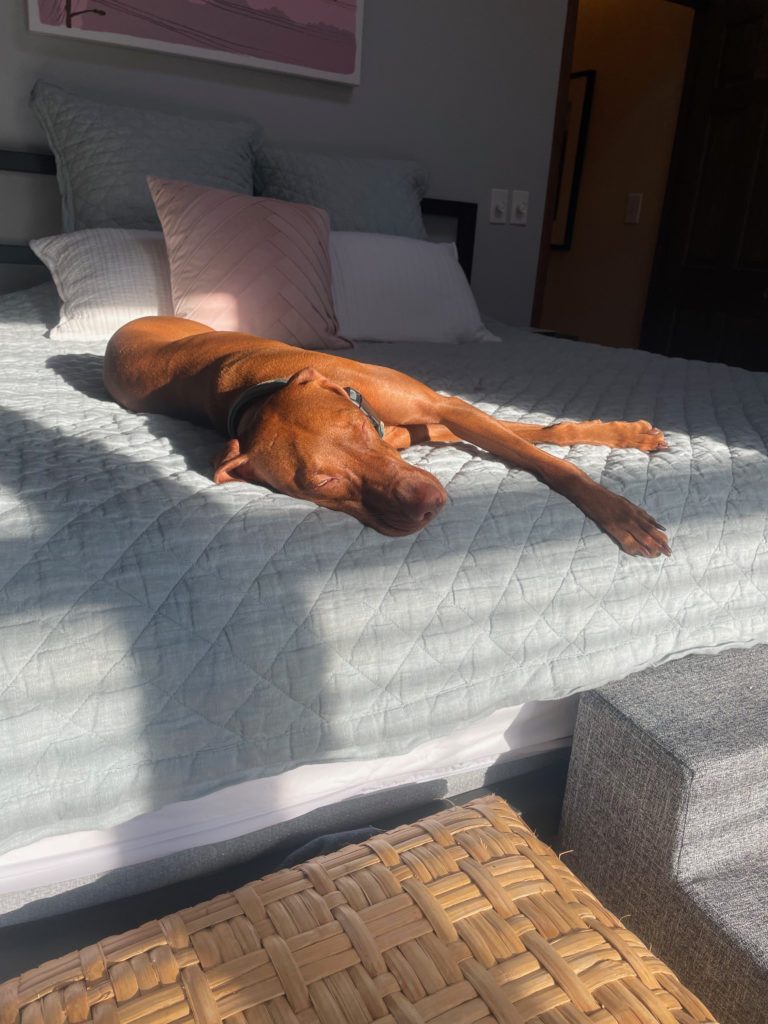 Virtual 1:1 with Discover Strength after work.
Bocce league later that evening; our team, the "Washbeards" is in second place. We're getting a bit better!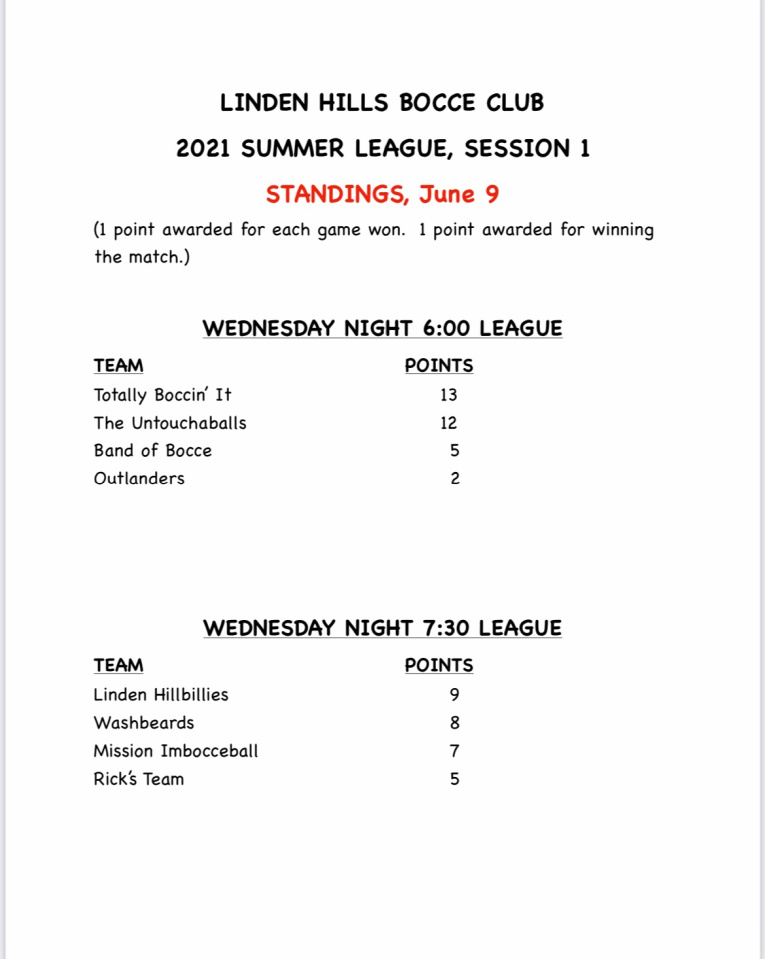 Thursday: Total rest day, other than some dog walks. We had plans to go to Dustin's family cabin over the weekend; I planned to do my long run Friday morning and take the day off of work, but Dustin didn't want to, so instead he headed out around 4:45 pm for his long run; it was literally 99 degrees and full sun. I was worried about him! He made it 12 miles before he said he started to feel a bit light-headed, so he came home and finished up on the treadmill. The heat is no joke!
Friday: Long run! I started at 6 am, but should have followed Jenny's advice (a Florida runner) and started even earlier. It was already 80 degrees, humid, and I was struggling…I just do not do well in this weather!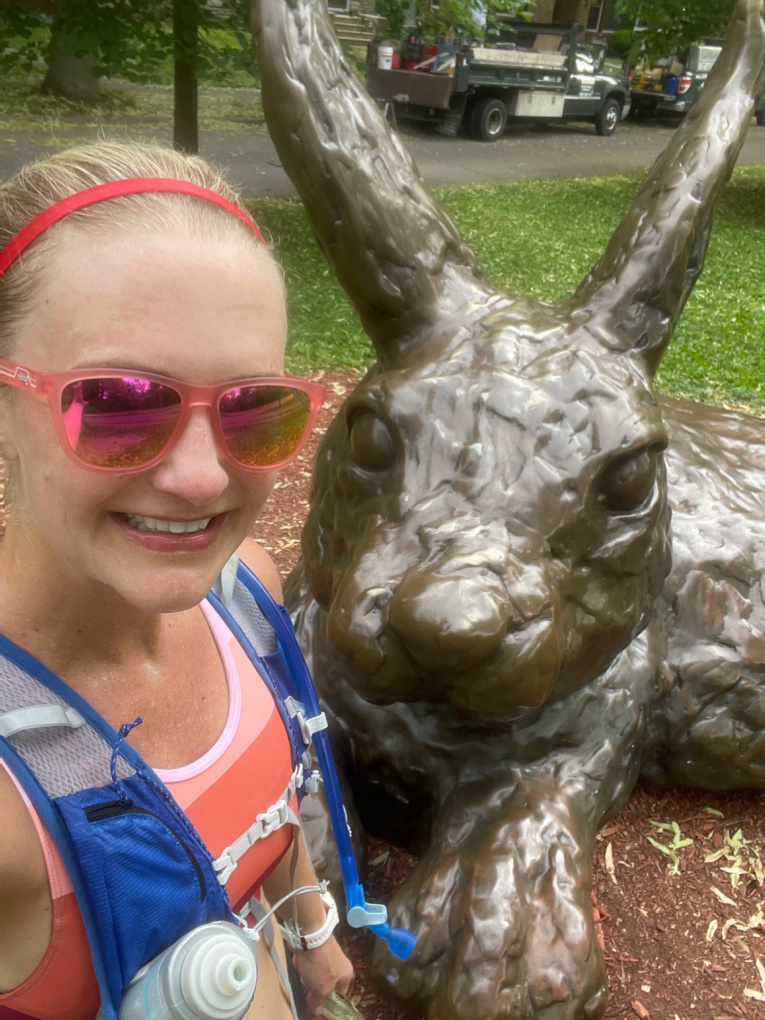 I was supposed to do some marathon pace in there but I was lucky to just get in the miles. 17 miles, 9:30 min/mile average. Not my best run. I feel like I'm going into this marathon in Idaho without a lot of confidence-building runs; it's been several weeks since I had a run where I felt really strong and fit. I really hope its just the heat and the marathon will feel amazing!
So many muskrats on Bde Maka Ska these days.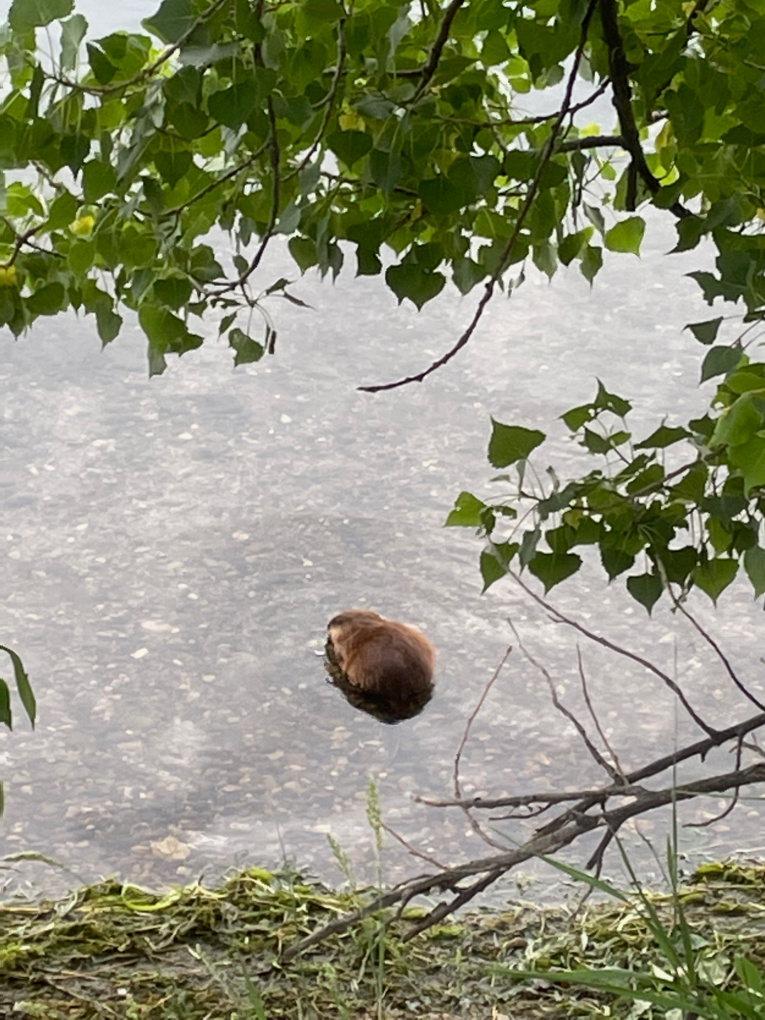 I also came upon this scene on my run. Strange, right?
After the long run, I did end up working a bit. We hit the road around 3 pm for the 3-ish hour drive to the cabin. I'm fine running at the cabin, but it would be really tough for a 17 miler there, which is why I wanted to get it done beforehand. Also, it was the first time we were seeing Dustin's family since pre-pandemic, so I didn't want to be drained from a hot, hilly long run, but wanted to be able to spend quality time with them!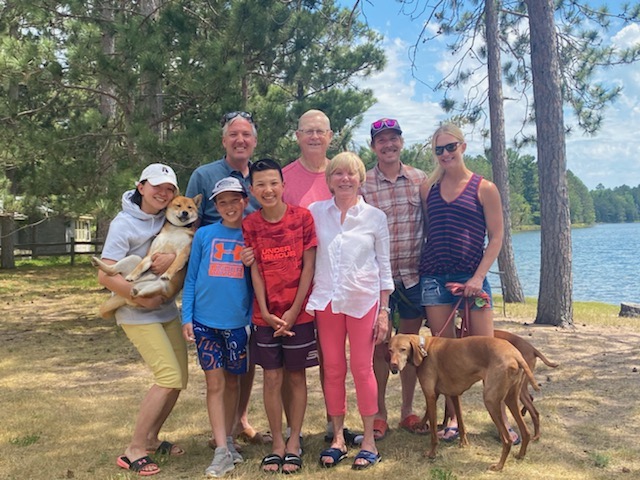 Saturday: I was up earlier than most everyone, so I headed out around 7 am for a solo morning run at the cabin. It's about a 10k into town and back, so that's my normal route at the cabin. 9:10 min/mile average.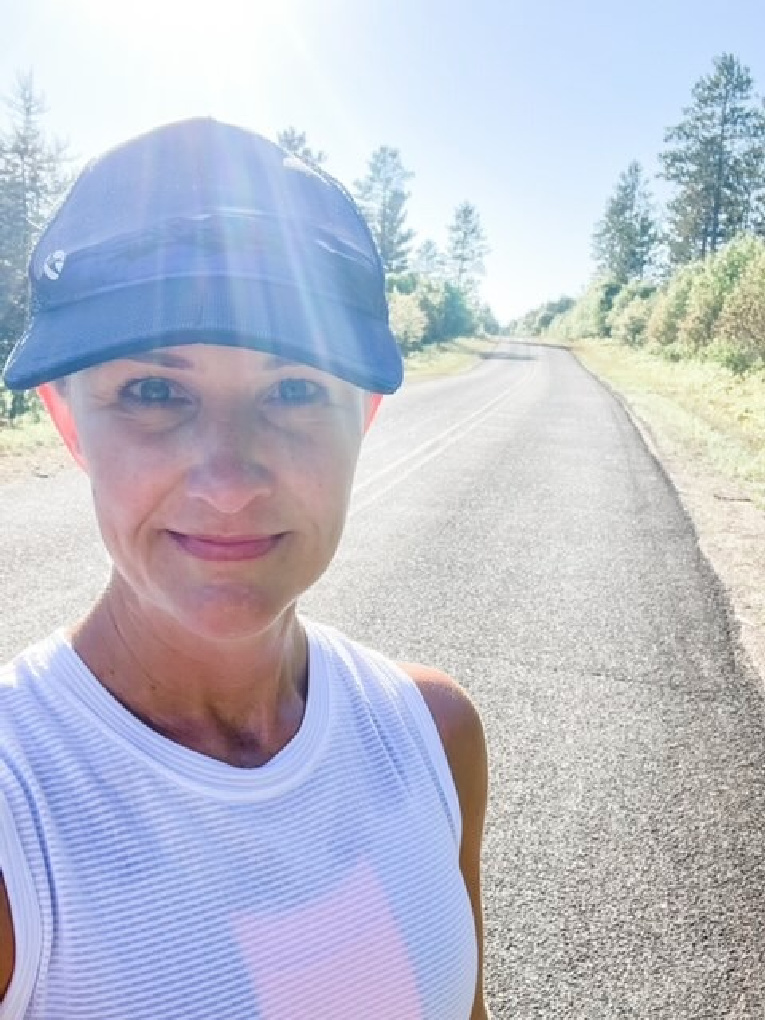 Sunday: Dustin, Ruth, and I ran the same 10k route, 8;33 min/mile average.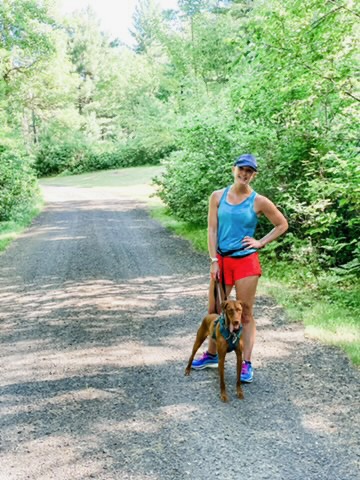 Other than running, the weekend at the cabin included some fishing, swimming, paddle boarding, and relaxing.
Here's a pic of me on the paddle board with Dustin's brother's shiba inu, Mugi!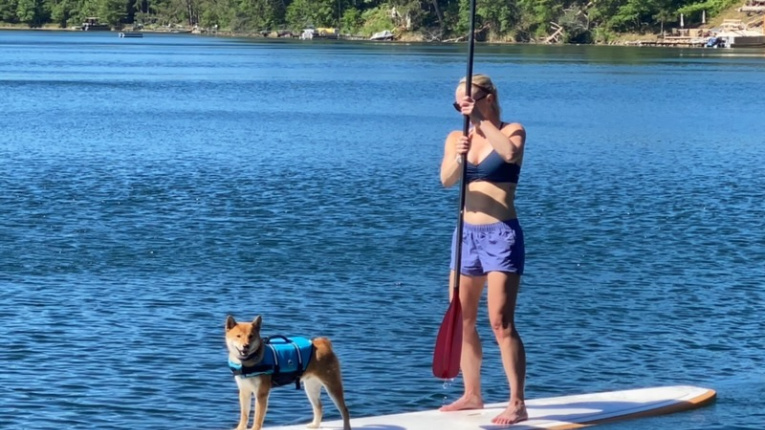 Back to Minneapolis now after a lovely weekend with the in-laws. Grateful for science and vaccines, so we can get back to being with family!
Summary: 54 miles of running, 1 barre class, 1 Discover Strength session.
That's a wrap! I'm linking up with Running on the Fly and Confessions of a Mother Runner ; check out their blogs to connect with other fitness bloggers for workout ideas and inspiration!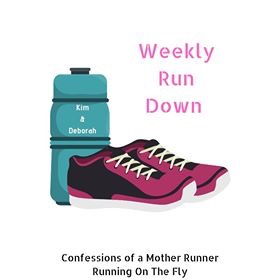 (Visited 369 time, 1 visit today)