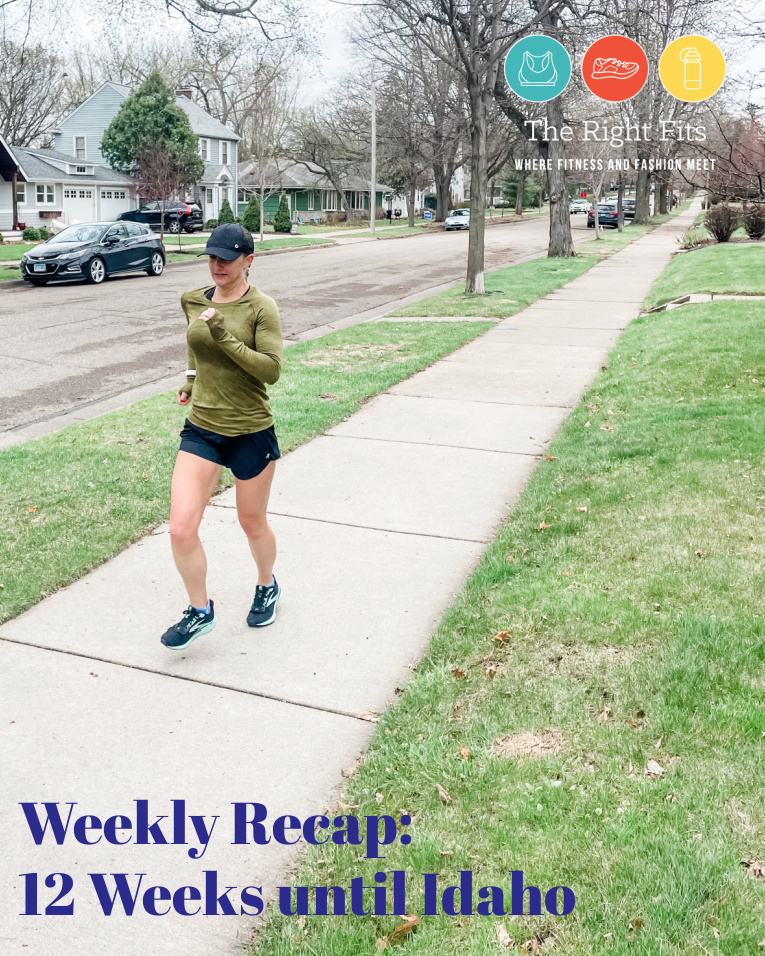 Yes, you read that correctly folks! I have a marathon on the horizon. Woohoo!
After my husband and I got our first vaccine shots (Pfizer) we started to get serious about finding a marathon. We wanted one in a state we hadn't run yet that seemed likely to occur (i.e. a smaller marathon) so we could make some progress on our 50-state goal!
We will be running THIS marathon in Sun Valley, Idaho on June 27th!
The marathon is split into two days, Saturday and Sunday, with 250 people each day.
It's a downhill course, which some might call a "cheater" course. My PR of 3:35:38 is from a downhill course, Big Cottonwood, also a Revel marathon (though I did get close to my PR at my last goal marathon, Indianapolis with a 3:37:54).
But I know plenty of people who don't do well on a downhill course, as it can tear up your quads, especially if it flattens out at the end. I'm hopeful that the addition of strength training at Discover Strength 2-3 times a week will help my quads be strong enough to handle a downhill course.
Here's a recap of training this past week for the Sun Valley marathon!
It was a gloomy & rainy week overall but I was mostly able to avoid the rain when I ran.
Monday: I ran to meet Christie for some morning miles
8 miles, 9:15 min/mile average.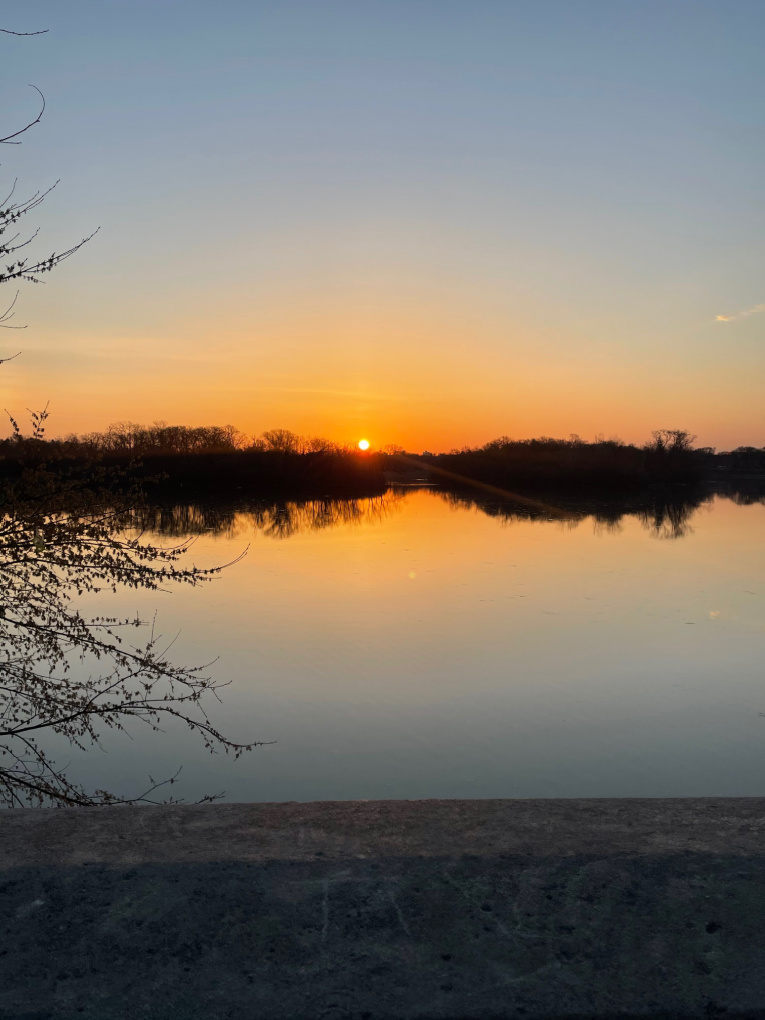 Discover Strength virtual 1:1 after work
Tuesday: I woke up really tired and decided to cancel on the morning run and potentially skip my run altogether!
It rained most of the day, which only added to my tiredness. However, there was a break in the rain around 5 pm, and Ruth was all kinds of energetic, so I decided to take her for a quick 4 miler, 8:40 min/mile average.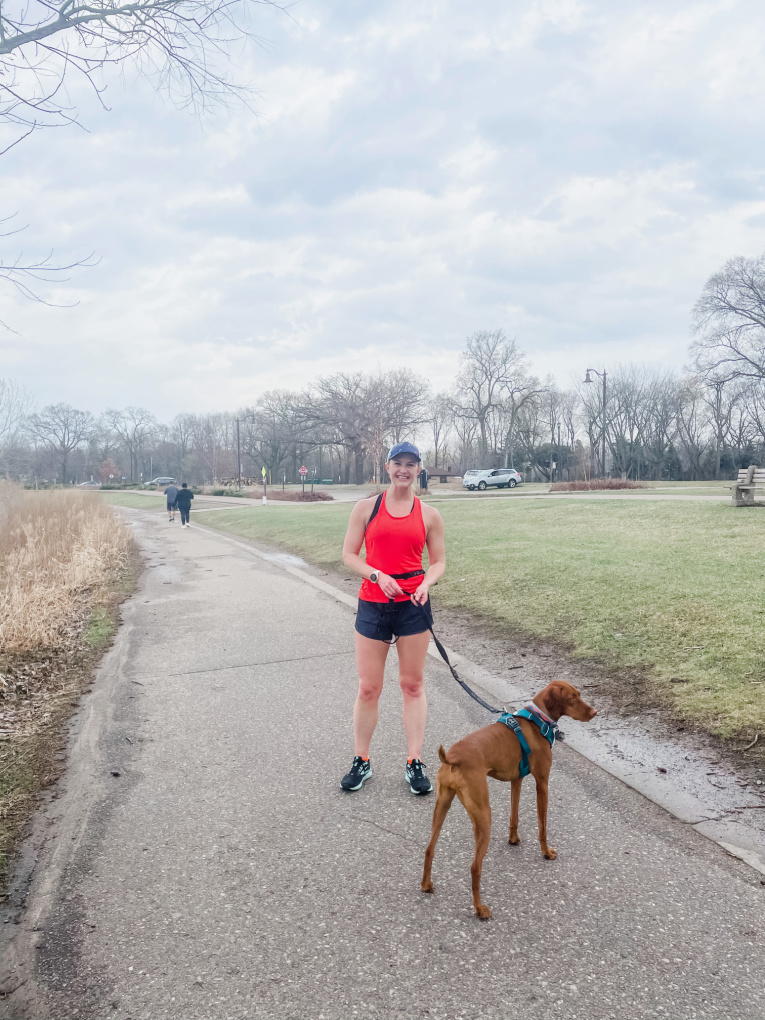 Wednesday: Workout Wednesday! My workout was 3 miles easy, 8x (5 minutes at marathon effort, 1 minute recovery jog), cool-down to 10 miles.
5 minutes translated to about 1k repeats. My splits for the 5 minutes at marathon effort were 8:19, 8:20, 8:21, 8:04, 8:12, 8:23, 8:29, 8;24. Slower than I'd like to be, but a good starting place to see how training progresses.
Discover Strength virtual 1:1 after work
Thursday: 7 miles before work, true easy pace after Wednesday's workout. 9:35 min/mile.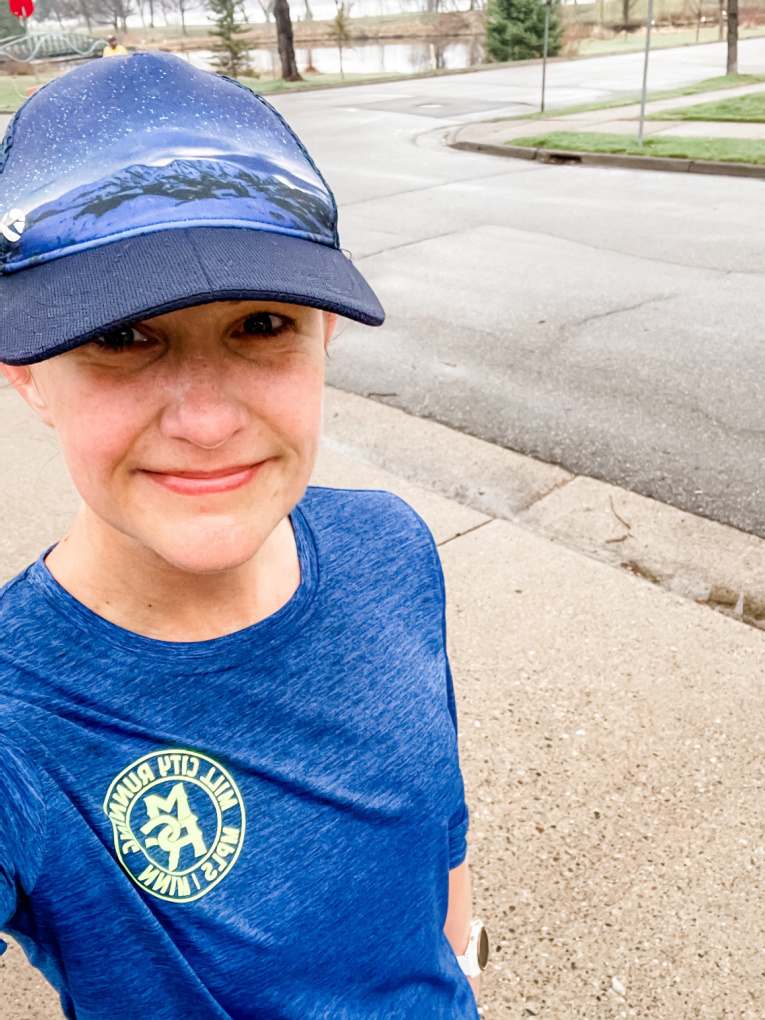 I decided I should end each run by running hard down this steep hill by my house to prepare for Idaho!
It doesn't look very steep in the picture, but it is!
It's only a few blocks away, so won't add on much distance to runs, but I'm hoping the daily hard effort on the downhill will help prepare my quads for the downhill marathon at Sun Valley, Idaho!
Friday: Pre-work run with my friend Vicki, 6 miles at a 9:40 min/mile average, then an in-person Discover Strength session!
Saturday: Long run day! I had 2 hrs- 2 hrs 15 minutes easy running on my schedule. That ended up as 15 miles.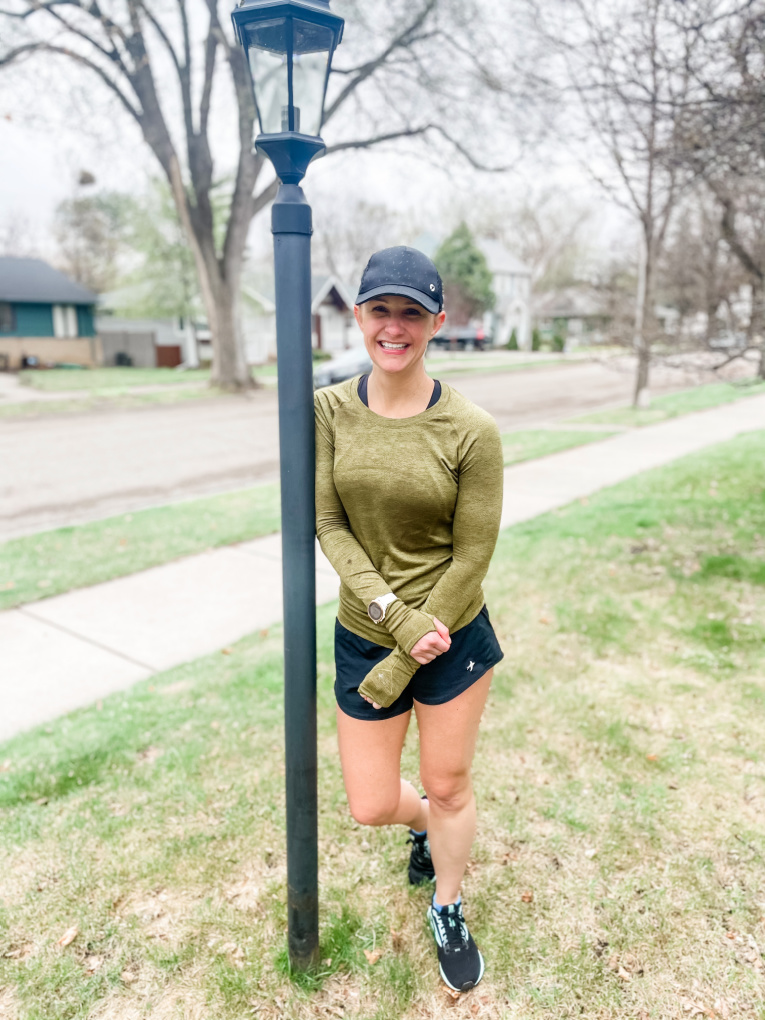 We changed things up and took the Greenway to the Hiawatha Bike Path through downtown. It was fun!
This route crosses over the Martin Olav Sabo bridge: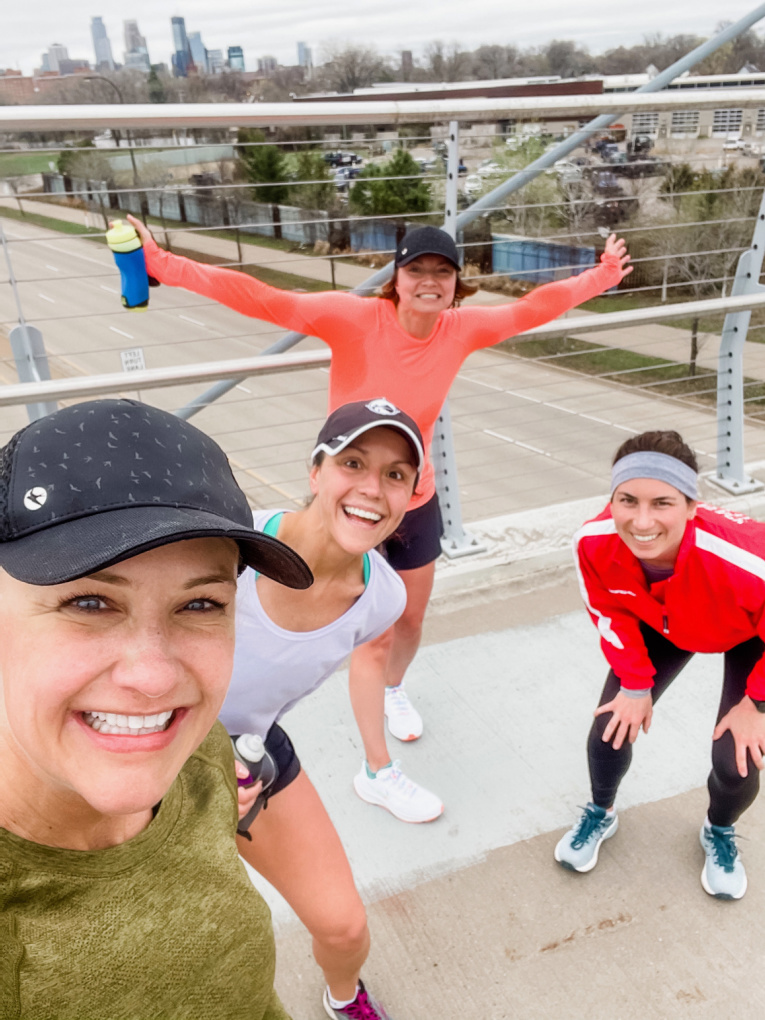 The temperature was in the low-40's and kind of windy, but it was a great long run.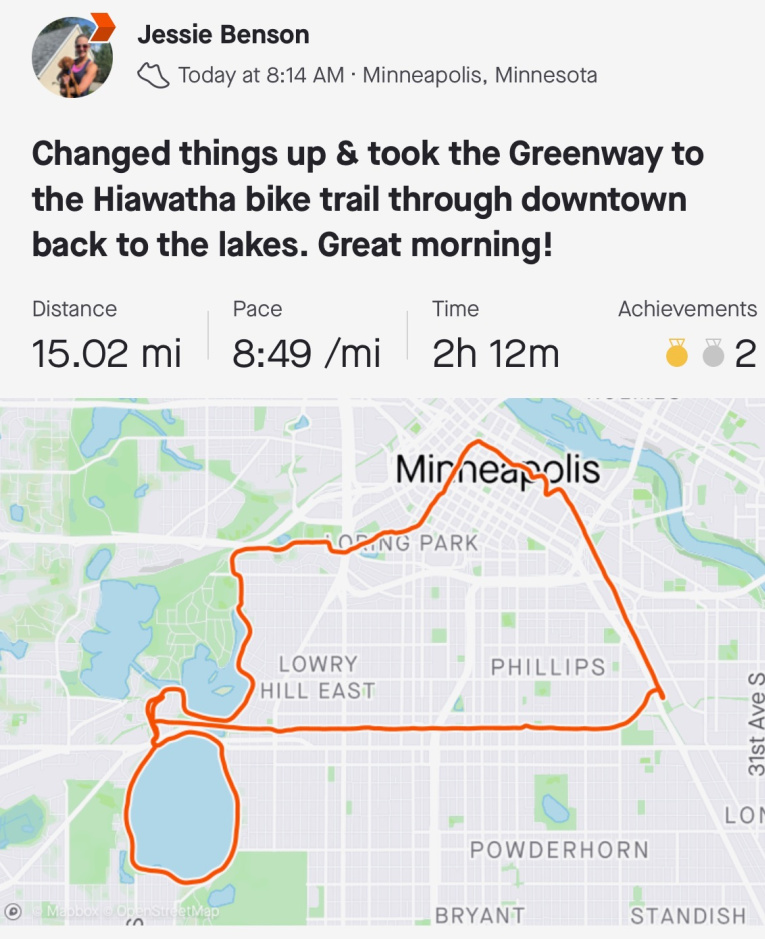 Early that evening, we had a few people over again on the deck to hang out and celebrate our friend Julie's birthday!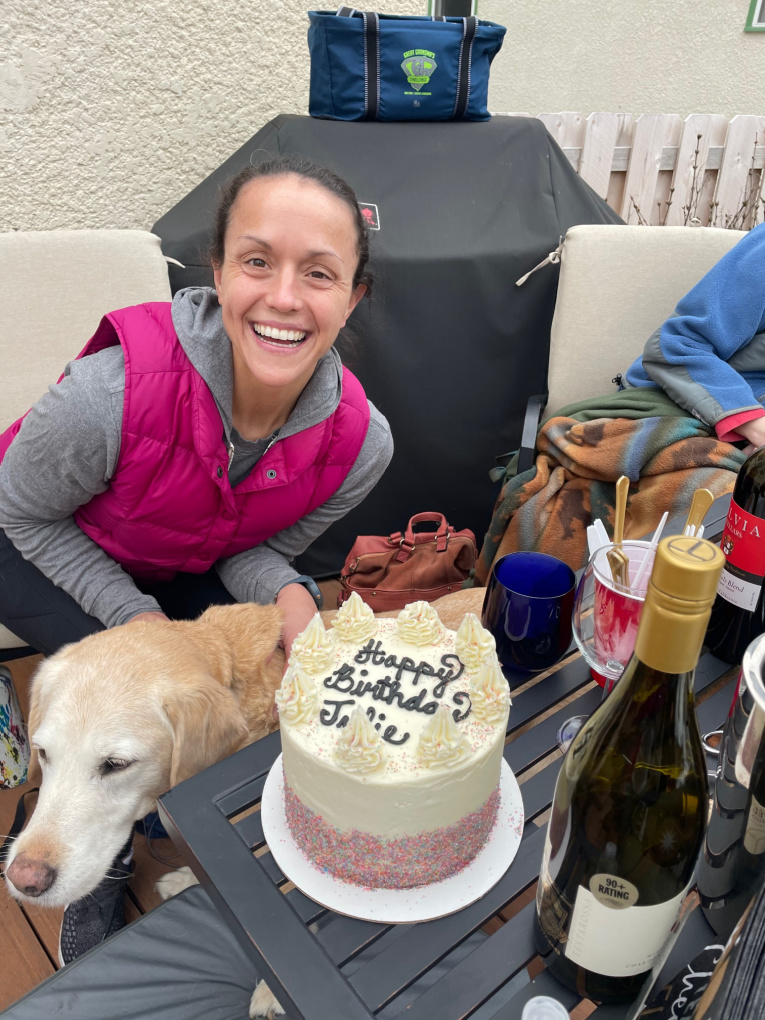 Ruth played hard with the other dogs who came over. She was zonked out afterwards!
Sunday: Dustin, Ruth, and I ran 8 miles together, 8:43 min/mile average. We ended the run with the downhill repeats!
Summary: 58 miles of running, 3 strength sessions (2 virtual, 1 in-person)
12 weeks isn't a very long time to train for a marathon. But I feel like I kept a solid base even without a race on the horizon, so hopefully its plenty of time to build up my endurance!
And that's a wrap; I hope you had a great week in fitness, be sure to visit all the other bloggers who link up with Running on the Fly and Confessions of a Mother Runner Check it out!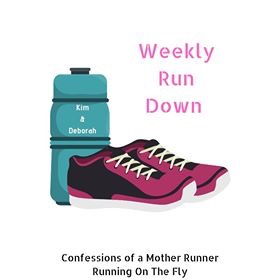 (Visited 228 time, 1 visit today)