Kim and Zenaida's Tuesday Topics link-up for today asks if you listen to podcasts while you run, and if so, what are some of your favorites? Read on to hear my thoughts!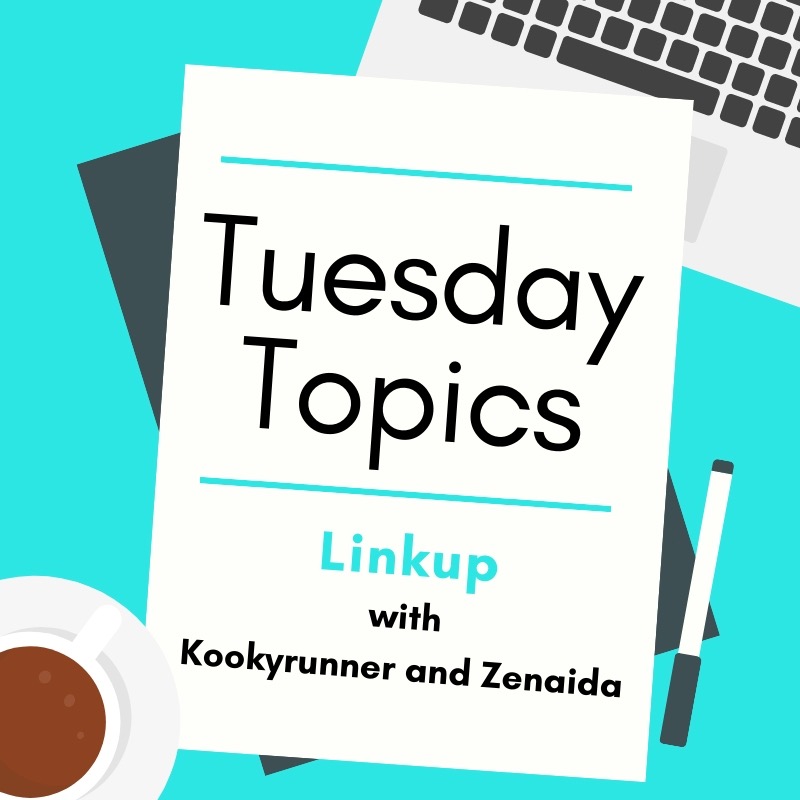 To be perfectly honest, I don't listen to podcasts that often when running because I often run with friends and I'm there for the company and the conversation.
However, during the strictest part of Covid lockdown, I was running alone quite a bit. At that point, I started listening to Armchair Expert with Dax Shepard.
Since I hadn't listened to it from inception, I had a lot of episodes to catch up on over the past year or so. I listened to it so much that I feel like Dax and Monica were a part of my pandemic experience, as I will probably hear their voices and get transported back to 2020!
I have dabbled in some of the running-focused podcasts as well, like Ali on the Run's podcast or I'll have Another with Lindsey Hein. But oddly, I don't always want to listen to discussions about running when I'm running. I prefer the conversational tone of something like Armchair Expert, where it feels more like a run with a friend!
A few other podcasts that I enjoy are Stuff You Should Know , RadioLab, or How I Built This.
I also enjoy unsolved mystery ones like Cold, Bear Brook, The Thing About Pam, Up and Vanished, Dr. Death!
One problem with bringing your phone on runs?
The other day when I was running with Ruth, I had my phone in my fanny pack/SPI belt. I was trying to turn up the volume without taking the phone out of the pack and apparently I was pressing the lock button, which led to my phone inadvertantly calling 911!
Less than 30 seconds after I realized that I had called 911, the dispatcher returned my call and ask if there was an emergency. How embarassing! Lesson learned. Now I'm really paranoid every time I unlock my phone to take a photo that I am 100% sure its locked before I put it away!
Anyways, be sure to check out Zenaida and Kim's blog for other posts about the best podcasts, as clearly I am not much help in this department, ha!
(Visited 164 time, 1 visit today)