Hello and welcome to my weekly recap! 11 weeks until I (hopefully) run my 35th marathon, 24th state on my 50-state quest, and 1st marathon post-pandemic / post-vaccination!
Before I delve into training, be sure to check out Tuesday's post about my favorite podcasts!
Here's how this week went in training for the Idaho marathon!
Monday: I had a 7 am meeting, so no time for a pre-work run. But I did have a break around 9 am, so I quickly headed out for a run then. I picked up Ruth at the end for the final mile or so, but it was raining by then, and she was not happy about it! 8 miles total, 9:10 min/mile average.
Discover Strength after work
Minneapolis had a curfew a few days this week, starting Monday, though the protests were mostly up north in Brooklyn Center (a suburb.) I don't really know what to say about the tragic death of Daunte Wright. It's heartbreaking. I am so sad for his family.

Tuesday: 7 morning miles with Christie and Julie and Isabelle, 9:06 min/mile average

Wednesday: Workout Wednesday! My friend Julie joined me, which was great and really helped push me. 3 mile easy warm-up, then 4x(3min@marathon effort, 1min easy, 2min@ 10k effort, 1min easy, 1min@ 5k effort, 2min easy), 2 mile cool down. 10 miles total, 9 min/mile average.

Discover Strength after work

Thursday: 6.5 miles before work with a few friends

Friday: I had a few afternoon appointments, so I decided to take the full day off of work; I hadn't taken a personal day since December 17th (how sad.) With the day off, I decided to do my long run Friday instead of Saturday.
My workout within the long run was 4 miles easy, 8x(1 mile at marathon effort, 2 minute recovery jog), cool-down to 15 miles.
I brought Ruth (the vizsla) with me with the original thought of just doing the 4 mile warm-up with her, but she seemed to be up for going farther, so I brought her for two lakes (Bde Maka Ska and Lake of the Isles) or 7 miles.
She also ended up making me run the warm-up a little faster than ideal- 9:15, 8:28, 8:15, 8:49 (we corrected it on the last one!)
The 8 miles at marathon effort were 8:16, 8:02, 8:27, 8:14, 8:20, 8:05, 8:14, 8:07. 15 miles total, 8:38 min/mile average.
I dropped Ruth off at home after the first 7 miles and changed outfits entirely. It got a lot warmer than I expected with the sun out, which felt great, but I definitely did not need the long sleeve anymore and I switched from a hat to a pair of Goodr sunnies.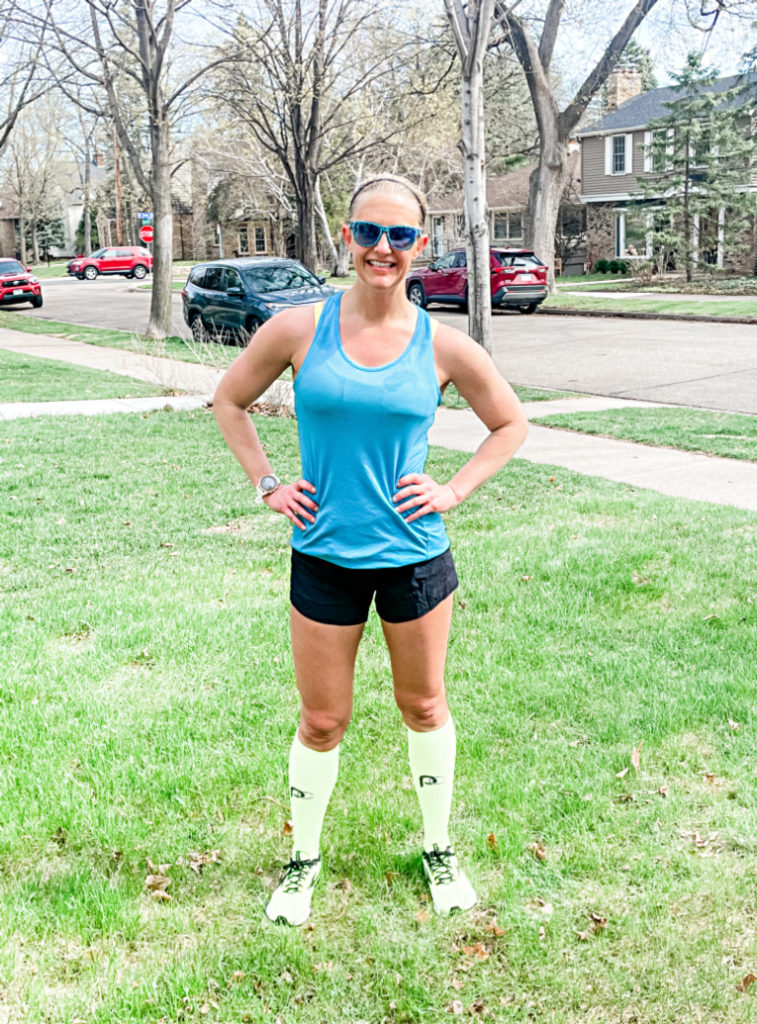 I started listening to the 99% Invisible podcast, which was new to me. I really liked it! There is a really interesting episode about the Minneapolis Skyway system that I recommend checking out.
After the long run, I quickly showered and then did a virtual 1:1 strength training session with Discover Strength.
My legs were pretty tired post-15 miler, so the lower body strength work was tough. Yet I know that you should keep your "hard days hard," meaning it's a good idea to follow up a hard run with strength training so that your recovery days can be true recovery. I definitely did that with the first half of my Friday, ha!

Saturday: Total rest from running! It felt weird to sleep in as Dustin left for his long run but eventually I headed out for a 4 mile sunshiny walk with Ruth & Matilda (the dogs), followed by another 2 mile walk later in the afternoon.
We stopped by Gear Running Store, where I purchased a pair of the Saucony Endorphin Pro; there's a great review of the shoe HERE. It's a lightweight, carbon-plated race day shoe; i.e. a 'cheater' shoe for my cheater marathon, ha! (i.e. a downhill marathon.)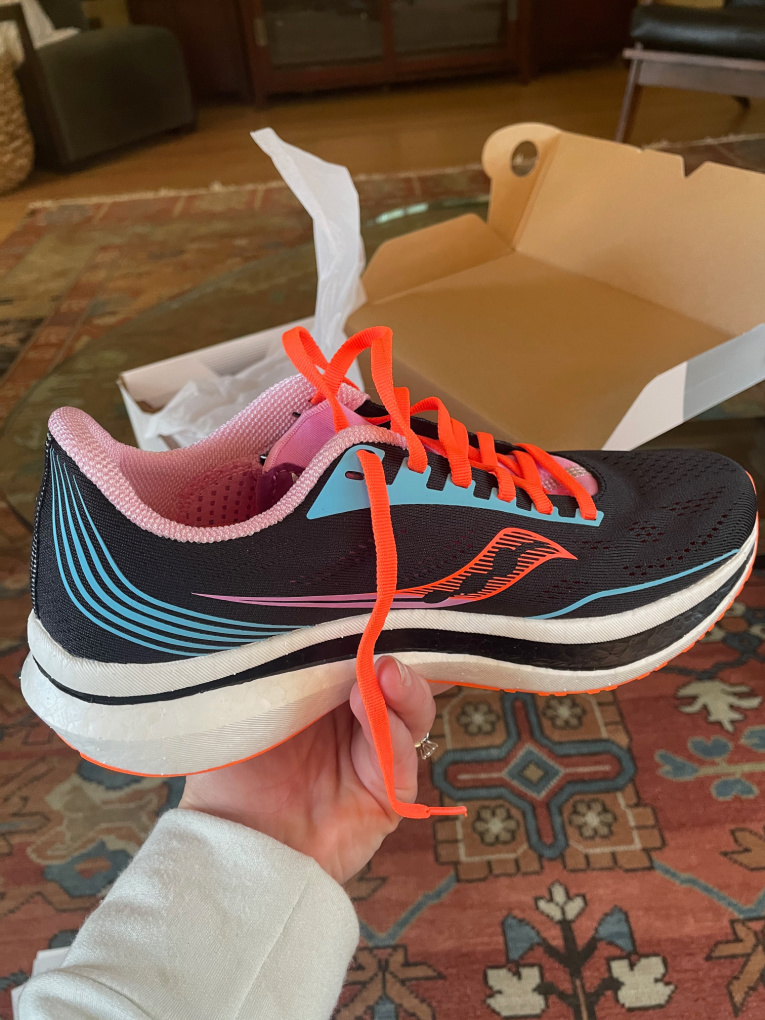 Sunday: 7.5 miles with Dustin & Ruth, 8:35 min/average. Beautiful sunny Sunday!
I wore the new Saucony Endorphin Pro's and felt extra pep in my step!
In other shoe news, two of my favorite brands, Allbirds and Oiselle, launched a partnership of the Allbirds dasher shoe with a Oiselle designer.
Of course, I had to order a pair, though I probably will wear them for every day use, not for running:
Summary: 54.25 miles of running, 3 strength training sessions with Discover Strength
I have my second vaccine shot this week and am a little nervous about how I'll feel afterwards. This article from Trail Runner Magazine has some good discussions on how it might affect training. I'm hopeful that I will have a mild reaction. No matter what, it's worth it, and I am excited to be fully vaccinated soon!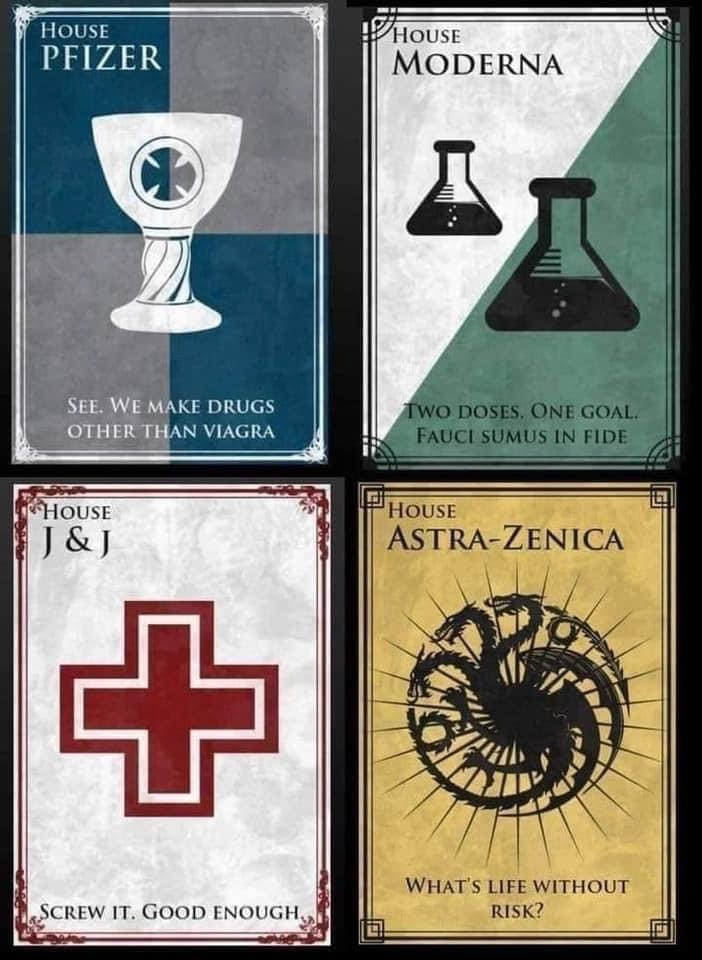 And that's a wrap; I hope you had a great week in fitness, be sure to visit all the other bloggers who link up with Running on the Fly and Confessions of a Mother Runner Check it out!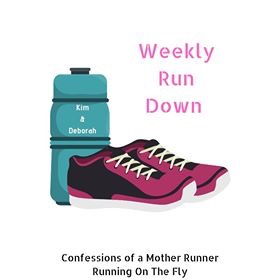 (Visited 239 time, 1 visit today)