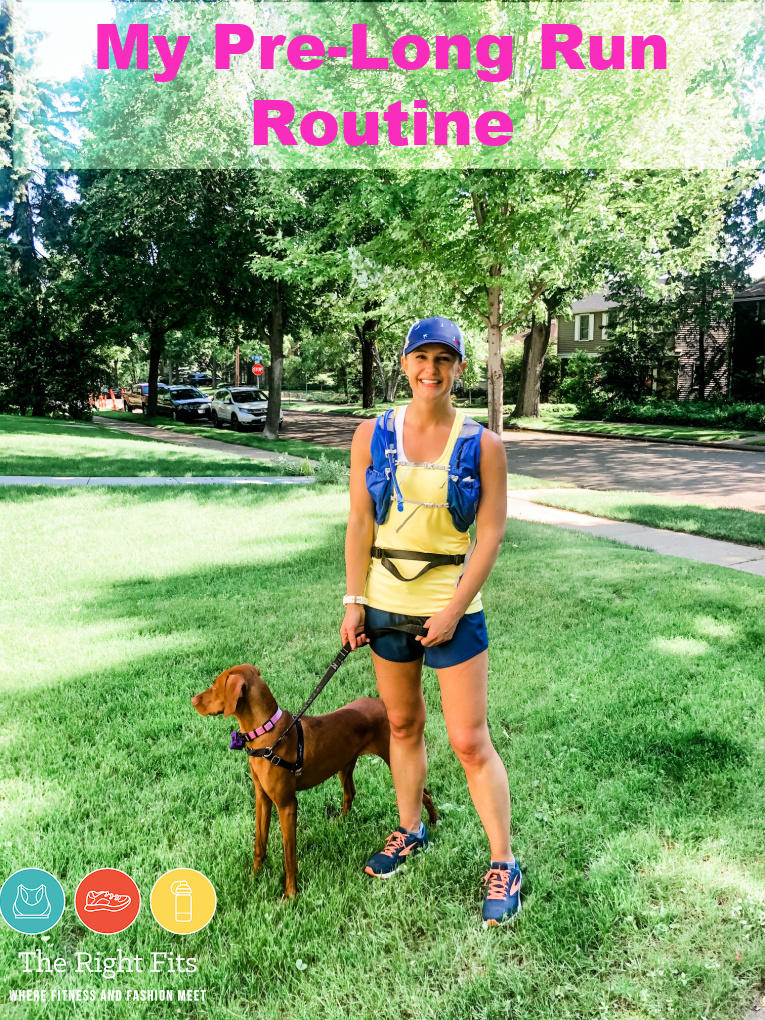 Kim and Zenaida's Tuesday Topics link-up for today is all about your pre-long run or pre-race routine! Read on to hear my thoughts.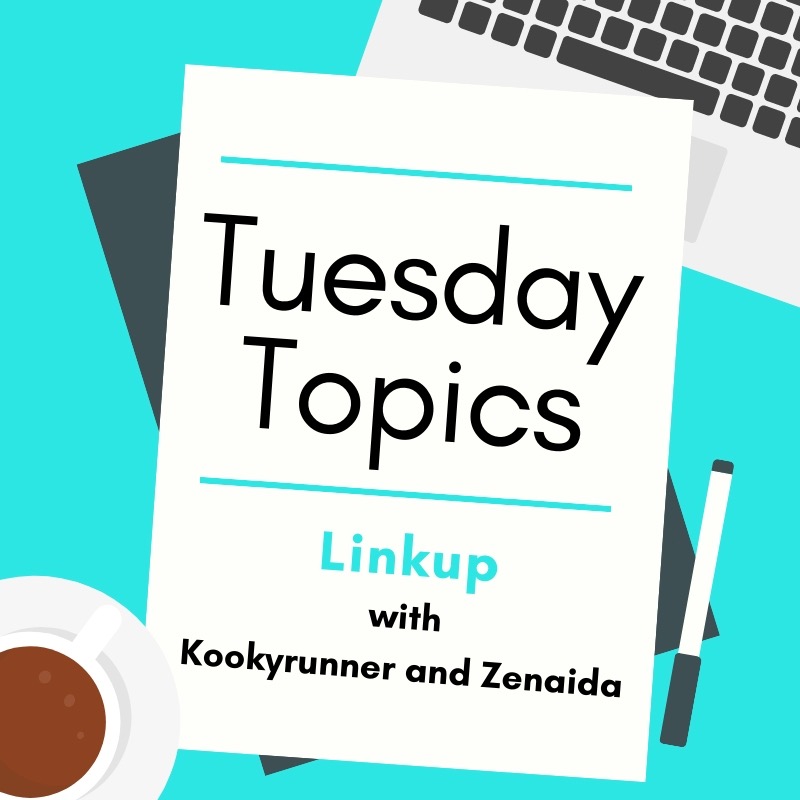 I thought about sharing my pre-race routine, but I'm a little out of practice with races, ha!
But I've been consistent with my Saturday long runs throughout the pandemic. So I thought it would make more sense to share my pre-long run routine.
I'm a Saturday long run gal; I rarely do my long run on Sundays. I like to have a glass or two of wine on Saturday night and sleep in a bit on Sundays. Its the only day of the week that I really can do that! So unless the weather is terrible on Saturday and much more promising on Sunday, I almost always do my long run on Saturday. Maybe that's part of why I love a Saturday marathon so much, it's what I'm used to in my training! (But so many marathons are on Sundays, aren't they??)
My husband and I are both distance runners and we don't have kids, so our Friday nights are generally very low-key. After a long week of work and training, we rarely make plans on Friday nights. Instead, we almost always order a Punch pizza.
If you're local to Minneapolis, you probably are familiar with Punch! It's a super fast Neopolitan pizza place. The pizzas are thin and feel relatively more healthy than some pizza places. And its delicious and a perfect dose of pre-long run carbs!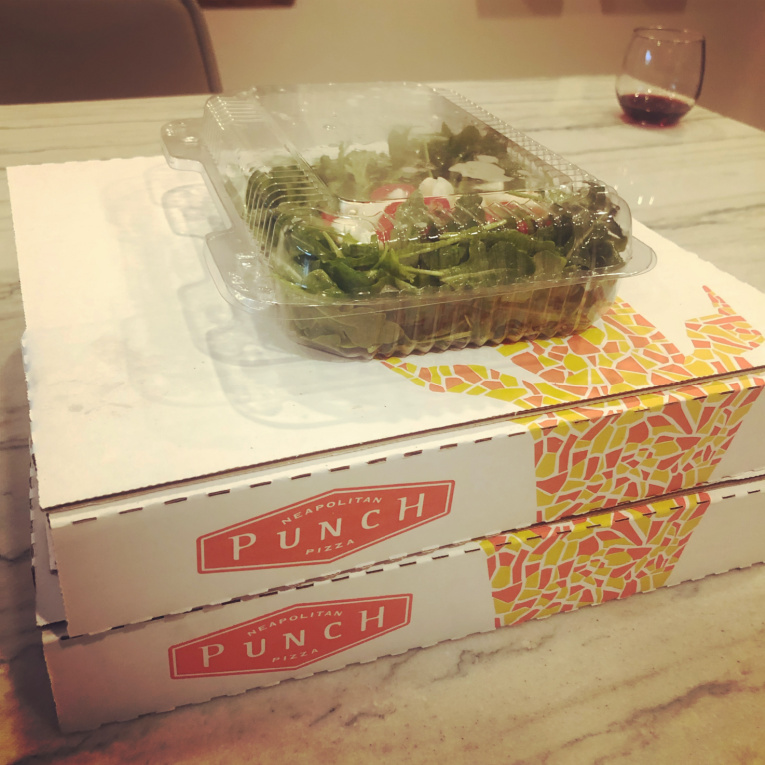 Sometimes I will have a glass of wine on Friday, even before a long run, but I wouldn't do this before a marathon or goal race of any kind!
I check the forecast on Friday night to see the hourly temperature for when I start my long run (which is usually around 8 am, earlier in the hot summer months.) I'll also look at the forecasted temperature for when I'll finish running to see if it warms up a lot, and plan accordingly.
Then I'll set out my 'kit' or apparel for the long run, ensure I have some Gatorade in the fridge, and that I have some GU/gels ready so that's I'm not rushing around Saturday morning to find everything.
(For a race, a bit more thought goes into the "race kit!")
On Saturday mornings, I like to give myself at least an hour before I run to eat an English muffin with peanut butter and jam, a cup of coffee or espresso, and a big glass of ice-cold Nuun!
I've dealt with Achilles issues recently so I am diligent about using the Theragun on my calves both Friday night and Saturday morning (briefly) before I run, and I do a few simple stretches and calf raises to loosen things up.
And that's it! It's such a part of my normal weekend routine, that I don't really think about it that much anymore.
Running is not exercise. It's a lifestyle!
It's so much a part of my life that it's weird when I don't have a weekend long run. And the long run is often one of my favorite parts of the weekend; I'm sure to non-runners, it seems weird that I spend most of my weekend focused on a long run, but to distance runners, it makes sense, right?
Anyways, be sure to check out Zenaida and Kim's blog for other posts about pre-race or pre-long run routines!
(Visited 172 time, 1 visit today)