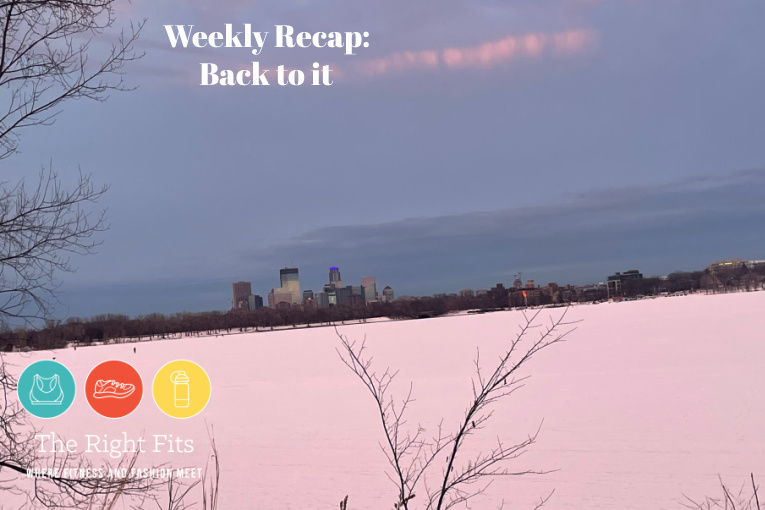 I missed a recap last week because I had to back off of fitness due to a minor medical procedure. Nothing serious, don't worry! I eased back into it this week, which was great timing as Minneapolis is going through a "fool's spring"- or maybe spring of deception? Either way, the snow is melting and the sun is shining and I'm happy! I think we're going to hit 60 degrees today (Sunday!)
Here's how fitness went this week as I built back to it:

Monday: I walked 7.7 miles on the treadmill before work, Discover Strength virtual 1:1 after work. Walking 7 miles takes a lot longer than running 7 miles! 1.5 mile walk with both dogs after work.

Tuesday: First run in over a week! I joined my friends Christie and Julie for 6.2 easy miles, 9:15 min/mile. 1.5 mile walk with just Matilda (Ruth was at doggy daycare.)
Wednesday: I didn't want to overdo it by running every day after a week off, so I decided to just walk again today: 2 miles on the treadmill before work, a quick mile with the dogs over lunch, 2 more miles with the dogs after work, followed by 2 more miles on the treadmill. 7 miles of walking.
Thursday: Another morning run! 6.2 miles, 9:10 min/mile average. Dodged lots of icy puddles. Wore my new Brooks jacket and tights that all the bloggers seem to have purchased, ha!
(Ruth didn't run with me, but Dustin snapped this photo as I picked her up to take her to doggy daycare at Pampered Pooch Playground.)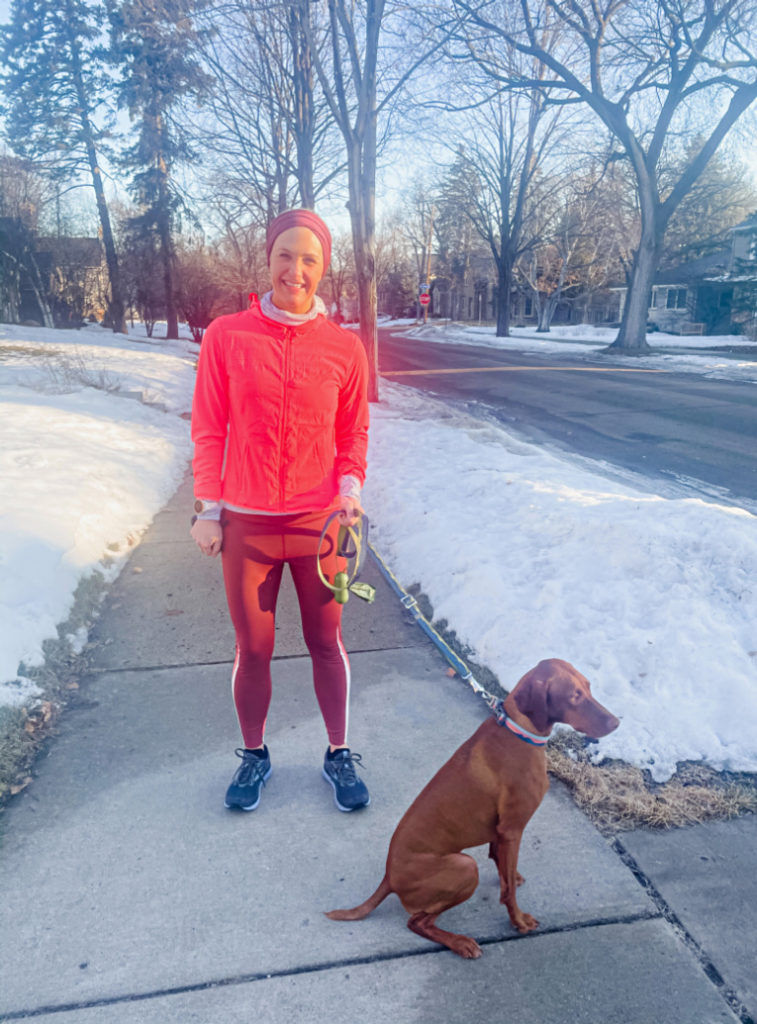 Friday: 5 morning miles with my friend Vicki before work, 9:40 min/mile. Discover Strength virtual 1:1 after work. 2 miles of walking with the dogs.
(Vest is Oiselle– on sale!)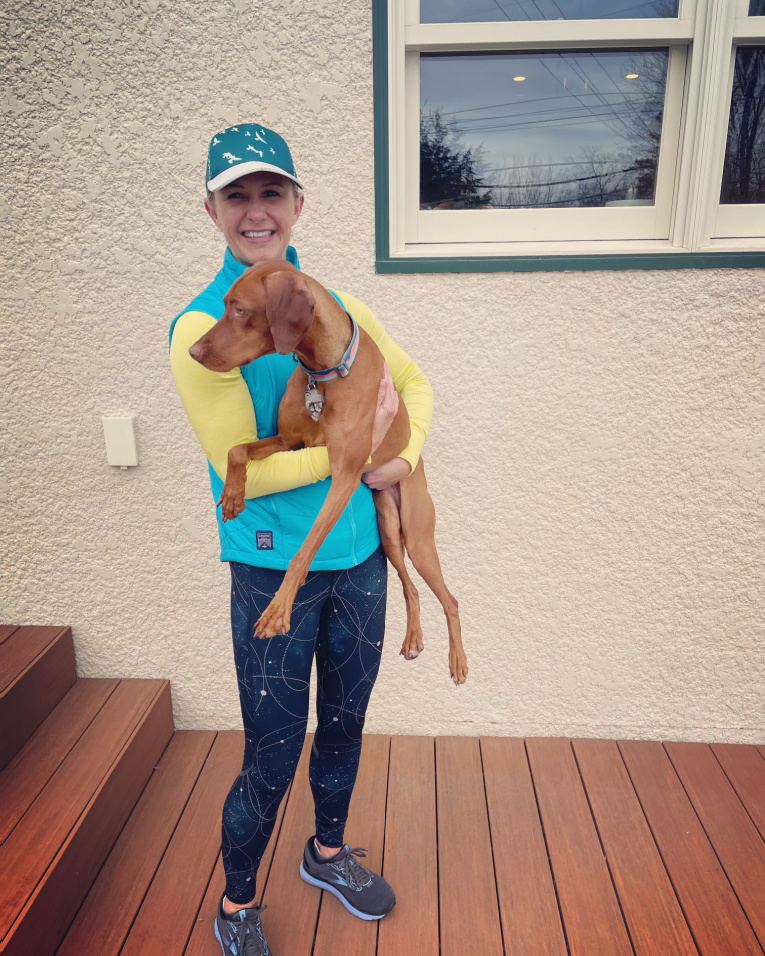 Saturday: 9 mile long run on a sunny spring day! 9:10 min/mile average. 2 miles of walking with the dogs afterwards.

(Spring vest is another from Oiselle!)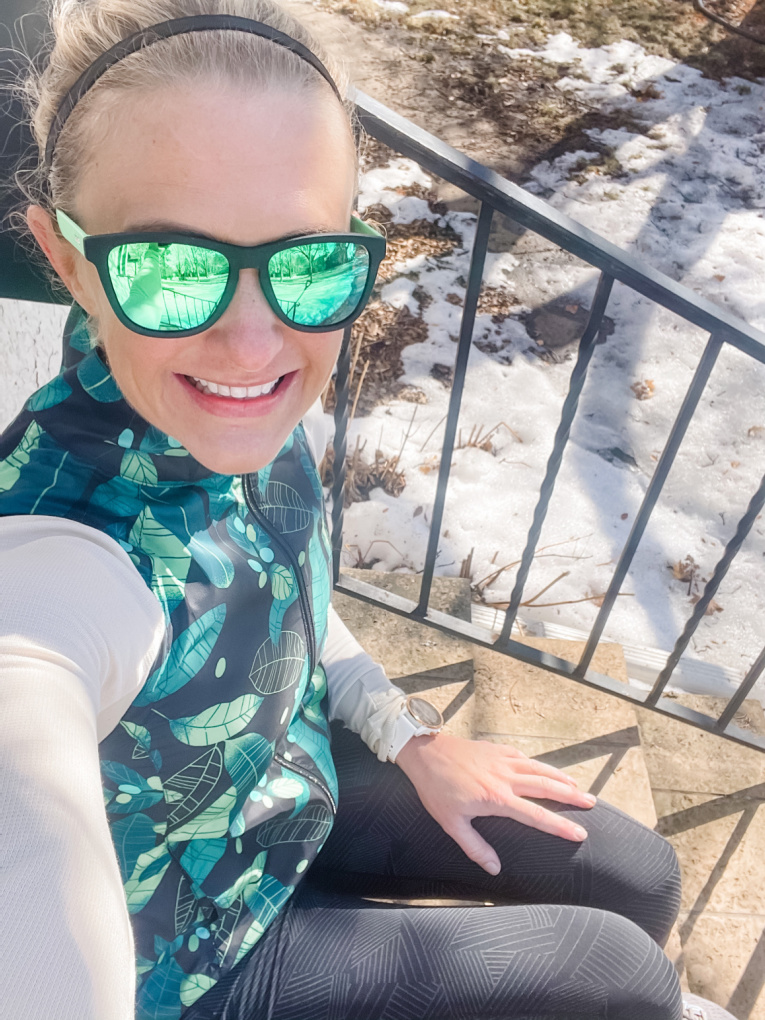 Saturday night we ordered pizza from a new-to-us place, Northern Fires Pizza. Yum!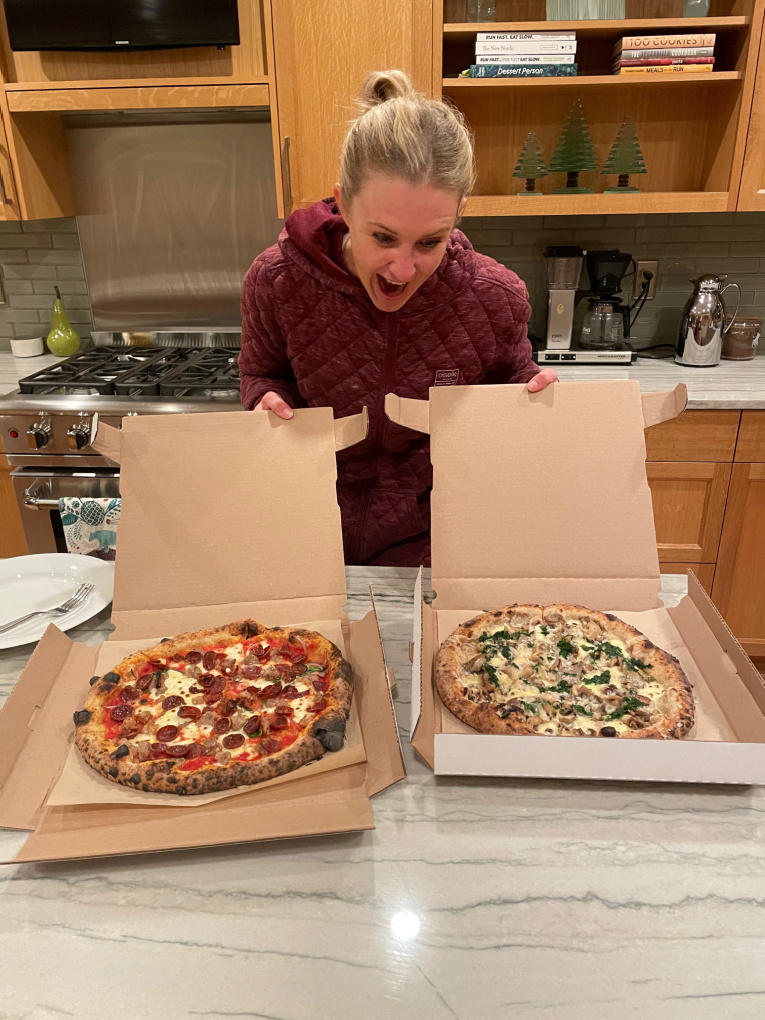 We watched Promising Young Woman; dark & intense, but I liked it.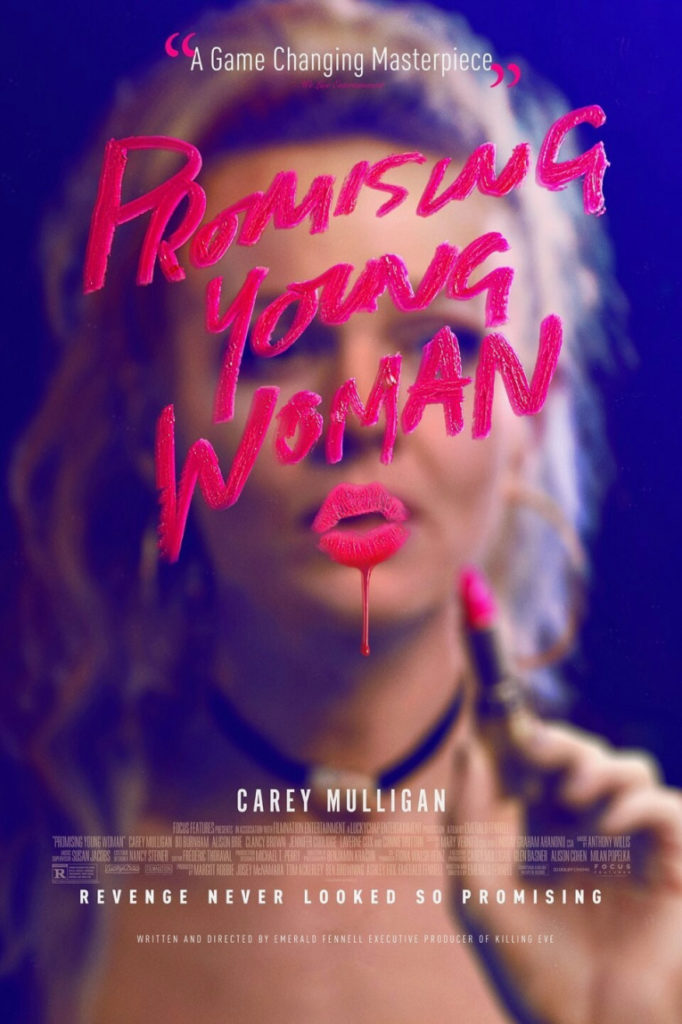 Sunday: 7.5 miles with Dustin and Ruth, 8:50 min/mile average. I had to really work during this run; I'm out of shape! Hopefully it will come back with a bit more time….
The fun news of the day is that this was Ruth's longest run so far! She was pulling and excited the whole way; she seems to love spring running, (She wasn't a fan of winter running!)
Our other vizsla, Matilda, celebrated her 12th birthday! 84 in dogs years. She's doing really well and generally healthy for a 12-year-old dog. I made her promise me she's going to live forever.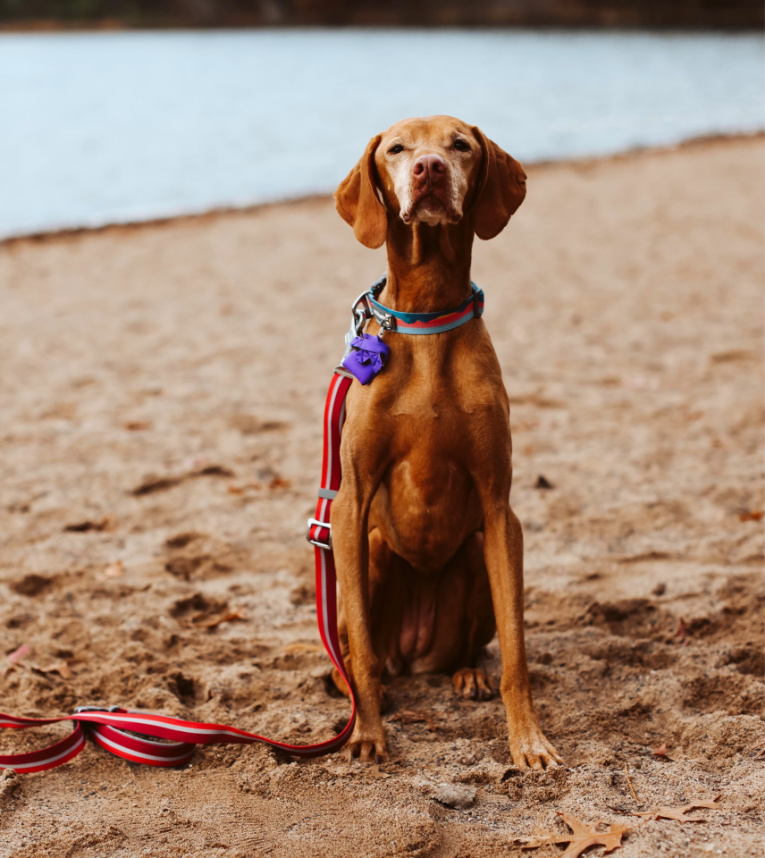 Summary: 34 miles of running, 2 strength sessions.
Thanks for reading!
I'm linking up with Running on the Fly and Confessions of a Mother Runner Check it out!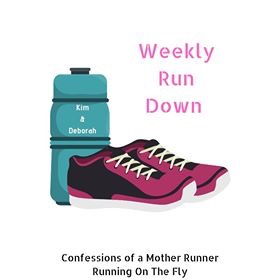 (Visited 327 time, 1 visit today)