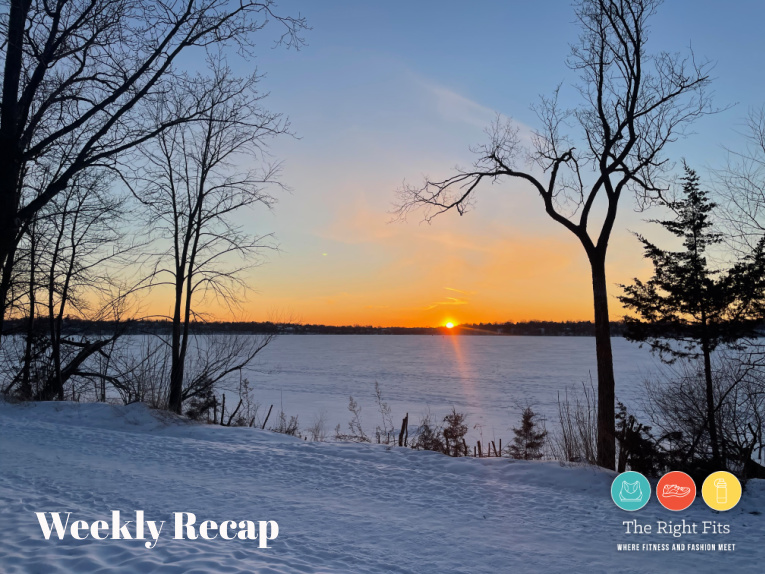 The weather wasn't exactly pleasant this week, but it was a lot more tolerable than it had been! This last cold spell was 13 days in a row with highs below zero. No thank you! I was happy to get outside a little bit this week when the temperatures were at least above zero!
(Before I dive into the recap, be sure to check my "Runner's Pet Peeves" post!)
Here's how this week worked out in fitness:
Monday: President's Day! I had the day off of work. It was also the 3 year anniversary of breaking my leg (3 weeks before the Antarctica Marathon– ugh, the heartache!) I felt like I needed to prove something and run outside, even though it was -14 degrees ACTUAL temp.
So I piled on ALL the layers- including my ski goggles! Dustin and I ran 4 miles together.
4 miles, 9 min/mile average. I felt like I weighed an extra 20 pounds with all the layers!
After the run, we bundled up the pups and walked to Gear Running Store, our neighborhood place, for some new running shoes for Dustin.
Virtual Discover Strength session in the evening.
Tuesday: Another outdoor run! This time was after work, and again with Dustin. And with the extended daylight hours, we actually caught a nice sunset over Lake Harriet. 6.5 miles total at 9 min/mile average.
Wednesday: My friend Julie asked if she could use our treadmill before work, so I got up extra early to squeeze in 4 miles on the treadmill before she came over. Ruth was the treadmill police!
Discover Strength virtual 1:1 after work.
Thursday: Back to morning runs with my two friends! We did an out-and-back on the Midtown Greenway, as it was more cleared of ice/snow than the lakes. There was still a few inches of fresh snow on the trail, so 6 miles at 9 min/mile felt harder than normal!
That night we ordered sushi for a change of pace: I don't think we've done takeout sushi yet during the pandemic, I'm not sure why; I guess I wasn't sure if it would travel well, but it tasted pretty good.
Friday: 4 mies on the treadmill, about an hour of walking just because.
Saturday: 7 miles on the treadmill.
Saturday night, my sisters and I had our first 'virtual' book club; (one sister couldn't make it, and my mom might join us next time!) We read "Nothing To See Here" by Kevin Wilson. I really enjoyed it! It was a quick read too.
Sunday: Virtual "Save the Chubby Mermaids" 10k with my sister Cresta! I haven't run with her in ages. But as a doctor, she's fully vaccinated now! I know that doesn't mean we can totally let our guard down, but I felt comfortable running with her. We took it nice and easy on the snow with plenty of walk breaks (I mean, who's judging us, the chunky manatees?)
It was a great opportunity to catch up with her in person.
The weather was so much milder than it had been, at a balmy 20 degrees!
High fives for the manatees.
Look at the cute SWAG!
Summary: 38 miles of running, 2 strength training sessions.
As a fun follow-up to last week's Legal Cat Zoom, I thought this little comic was funny!
I hope you have a wonderful week!
I'm linking up with Running on the Fly and Confessions of a Mother Runner Check it out!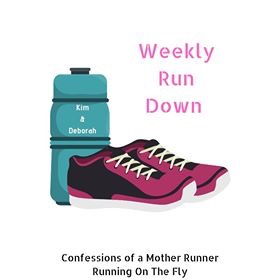 (Visited 477 time, 1 visit today)