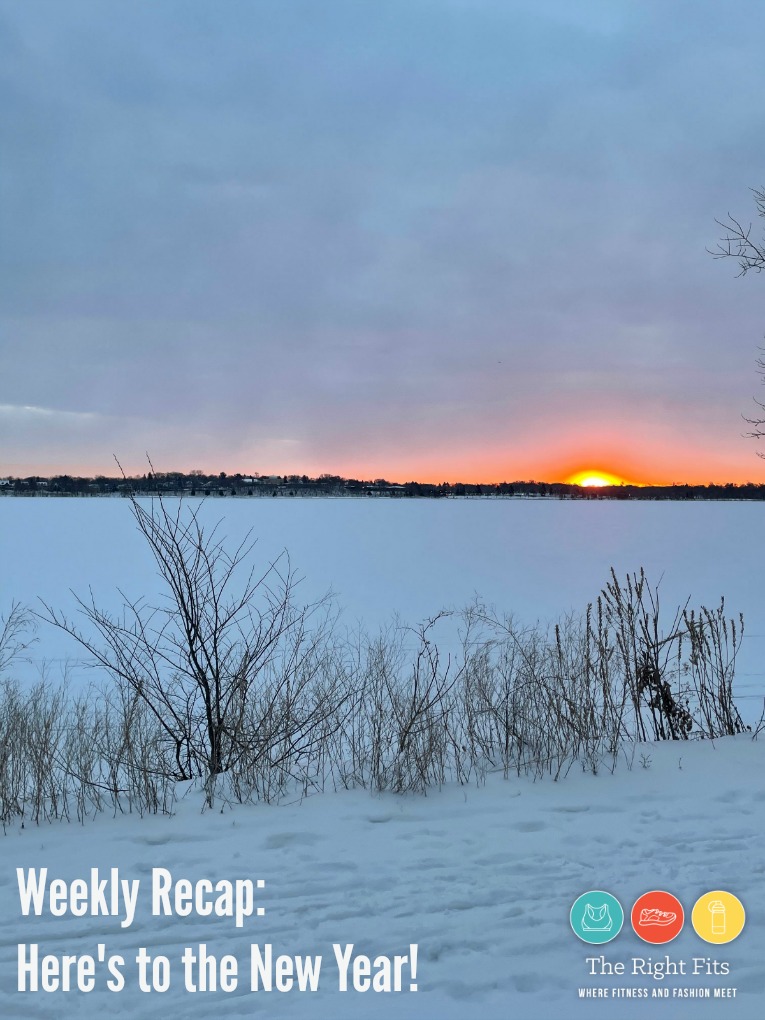 We made it to 2021. Let's all stay optimistic that this will be a much better year across the board!
Here's how things went for me in fitness this past week:
Monday: My friend Christie took the week off of work, but she was still willing to meet for a morning run, what a friend. Unfortunately, the trails had not been plowed and we were both really struggling; it was tough running out there!

I covered 7.4 miles at a 9:45 min/mile average, and that pace did not feel easy, whew!
1:1 Virtual Strength training with Discover Strength after work.
Tuesday: Fortunately, the Minneapolis Park & Rec came through on Monday to plow the lake trails; things were way easier out there today. Christie and I met over the lunch hour for 7 miles, 8:58 min/mile average. Great to run in the sunshine and with a bit more traction!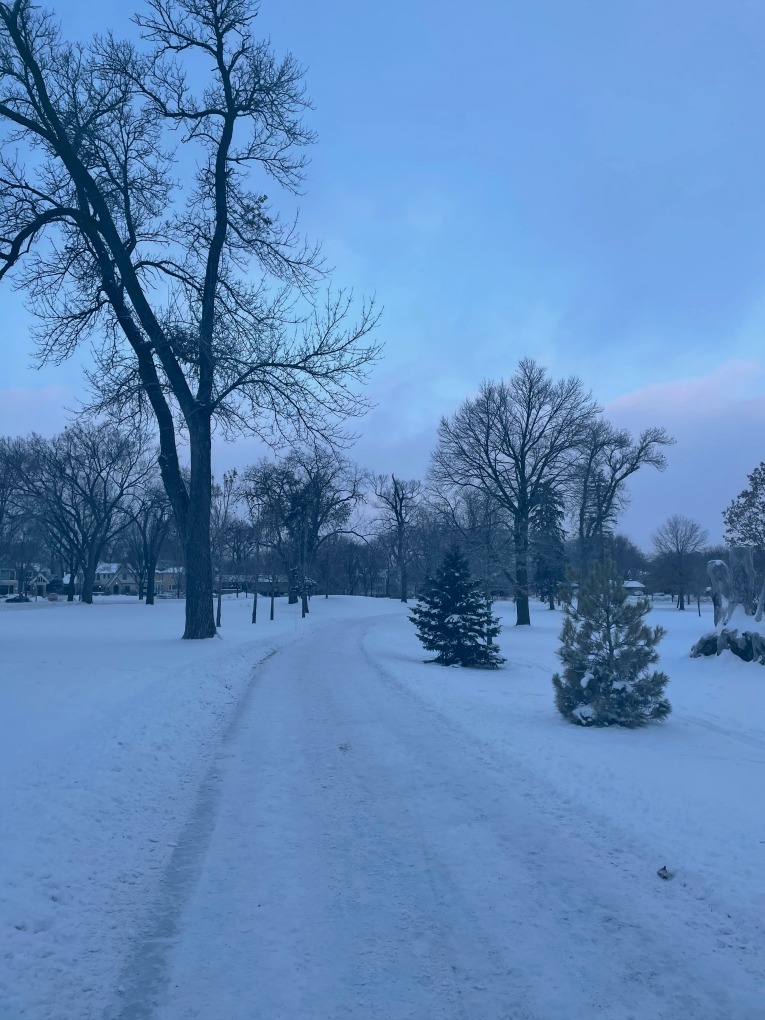 Wednesday: More snow on Tuesday evening meant treadmill time for me. I was supposed to do a speed workout, but I just didn't have the energy. No excuse really, which I'm embarrassed to say! Just wasn't feeling it. I just ran 6 easy miles while watching more "Call the Midwife."
Virtual 1:1 Discover Strength training session after work.
Thursday: No more snow overnight and a bit of trail reconnaissance pre-run gave Christie and me the go-ahead to meet up before work, 9 miles total at an easy 9:35 min/mile pace. Last run of 2020! (I picked up Ruth at home for the last mile, but she wasn't really feeling it, I think because of the single digit temps.)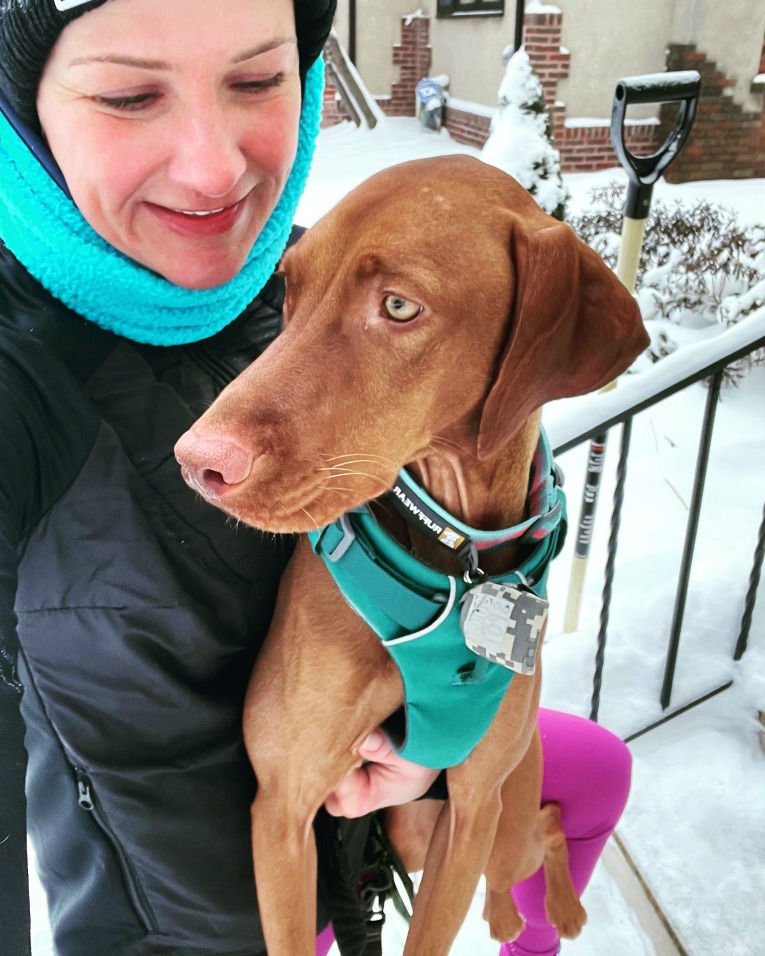 To be honest, Dustin and I don't usually do much on New Year's Eve, so staying home this year didn't feel all too different. We did order a tasty holiday meal from The Kenwood– multiple courses- that we enjoyed while watching a virtual Avett Brothers concert. My sister Erin was watching too from her home and we were texting a lot during it, so it almost felt like we were enjoying it together!
We also drank a bottle of Dom- from 1992!
Champagne doesn't really age; Dustin bought it so long ago and kind of forgot about it, so we figured what better time than at the end of one of the toughest years…It was my first time drinking Dom- pretty good and no headache after, unlike the cheap stuff, ha!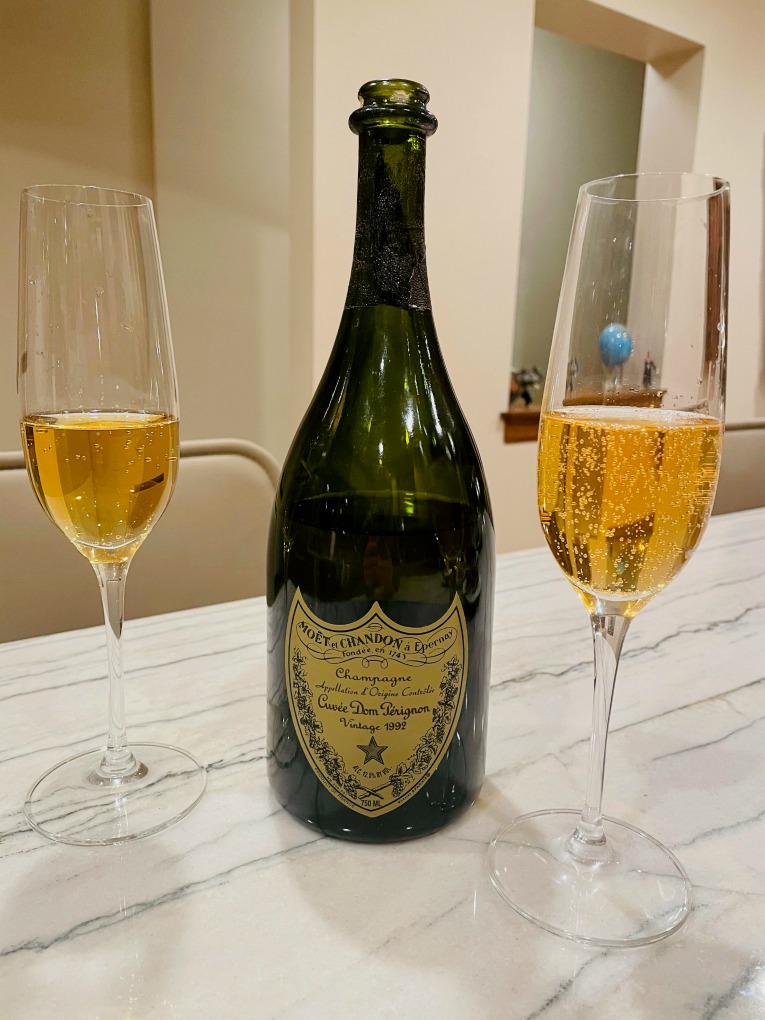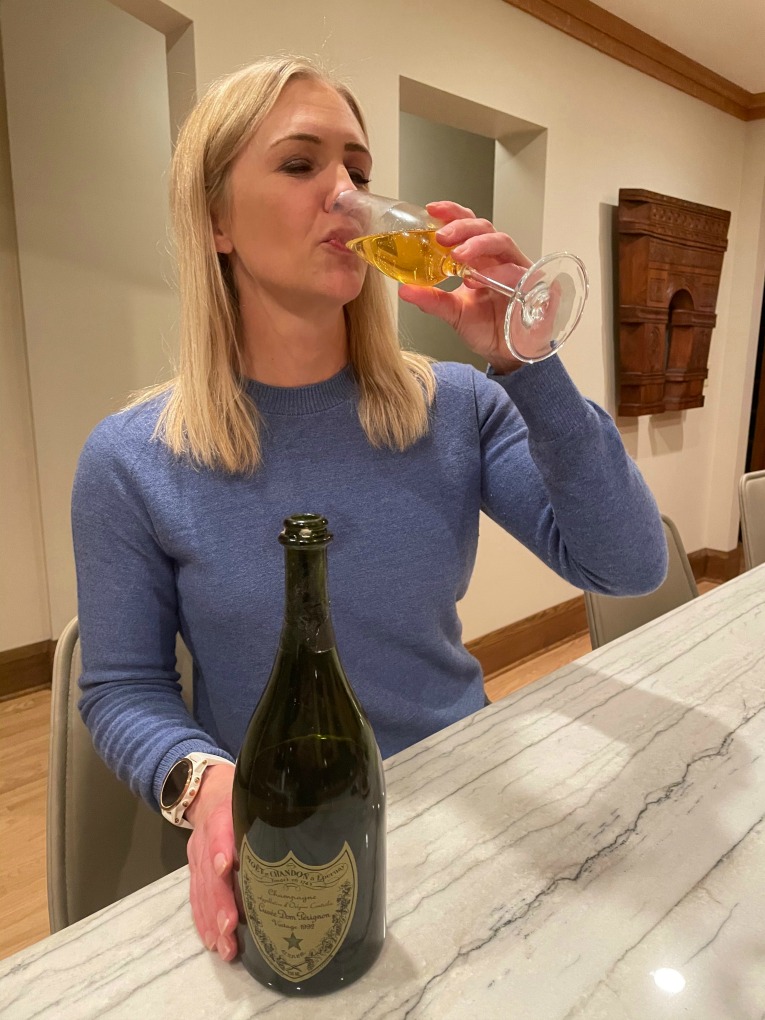 Friday: Shockingly, I did make it until midnight on Thursday night, so I was happy to sleep in as long as Ruth (the vizsla pup) would let me. Eventually, Dustin and I went out for a lunch run together. The temperature was in the upper teens and the sun was shining, which made for a nice New Year's Day run together. 7.4 miles, 8:55 min/mile average.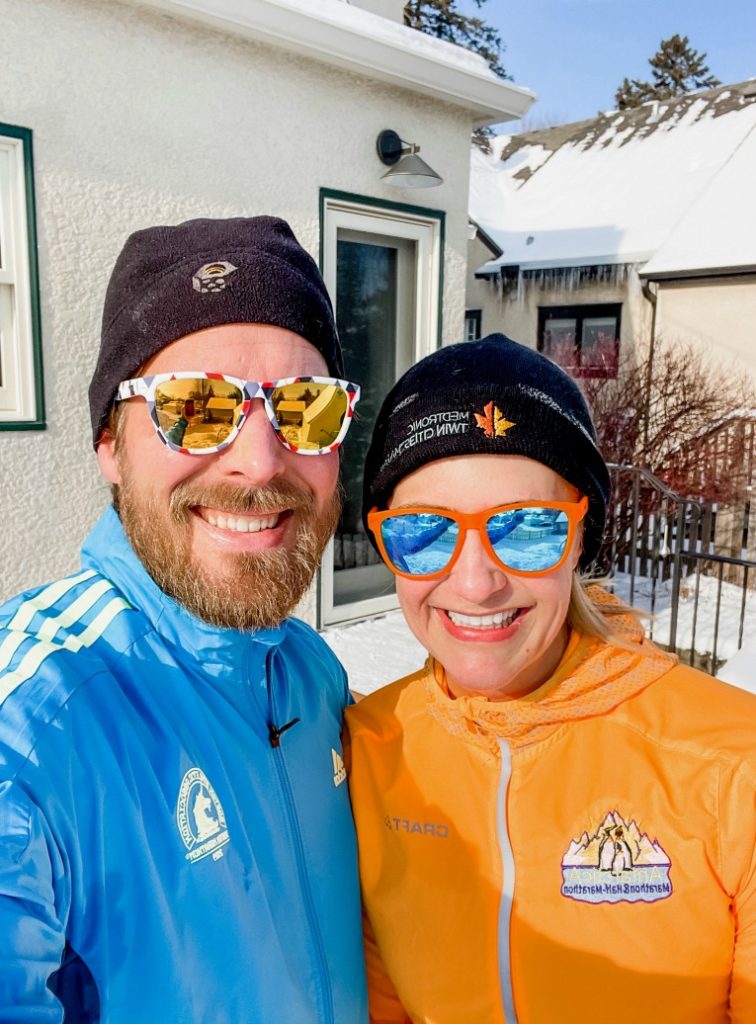 Jumping into 2021!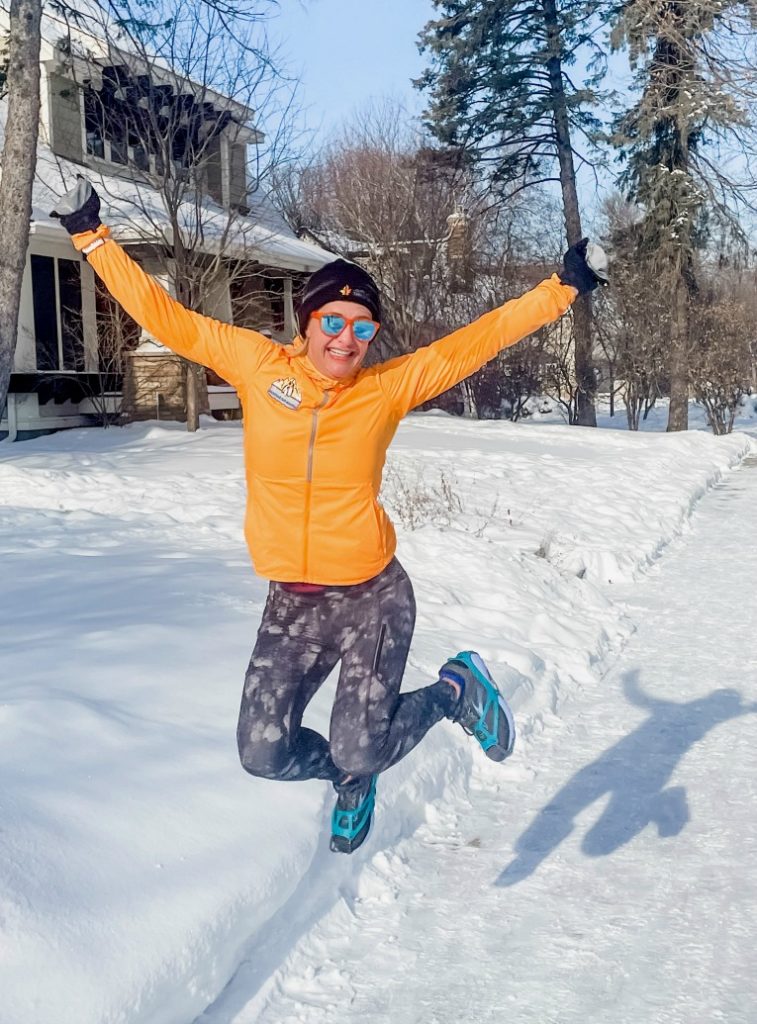 Kim from Kim Runs on the Fly put together this fun collage of a bunch of run bloggers running & jumping into 2021. So cute!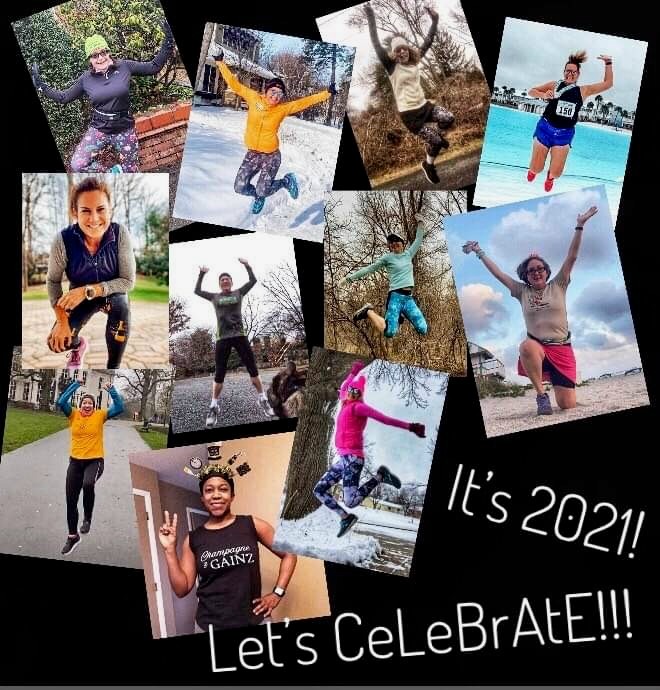 Saturday: My schedule called for 2 hours easy; I covered 13.3 miles, 8:58 min/mile average, then picked up Ruth and Matilda for a mile with both of them.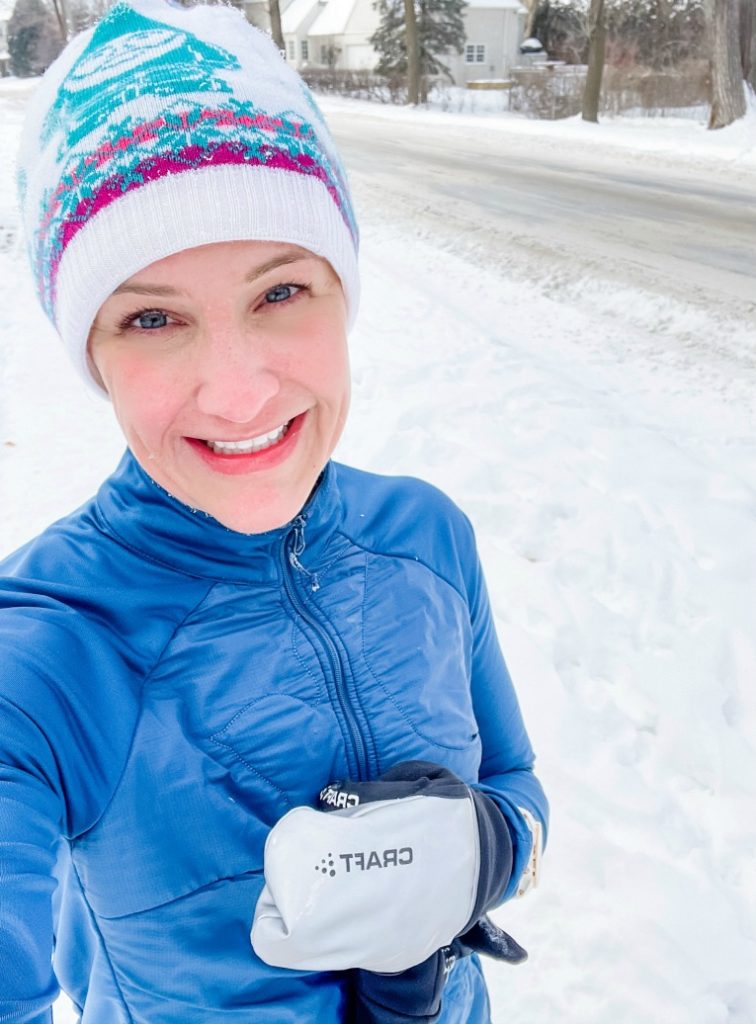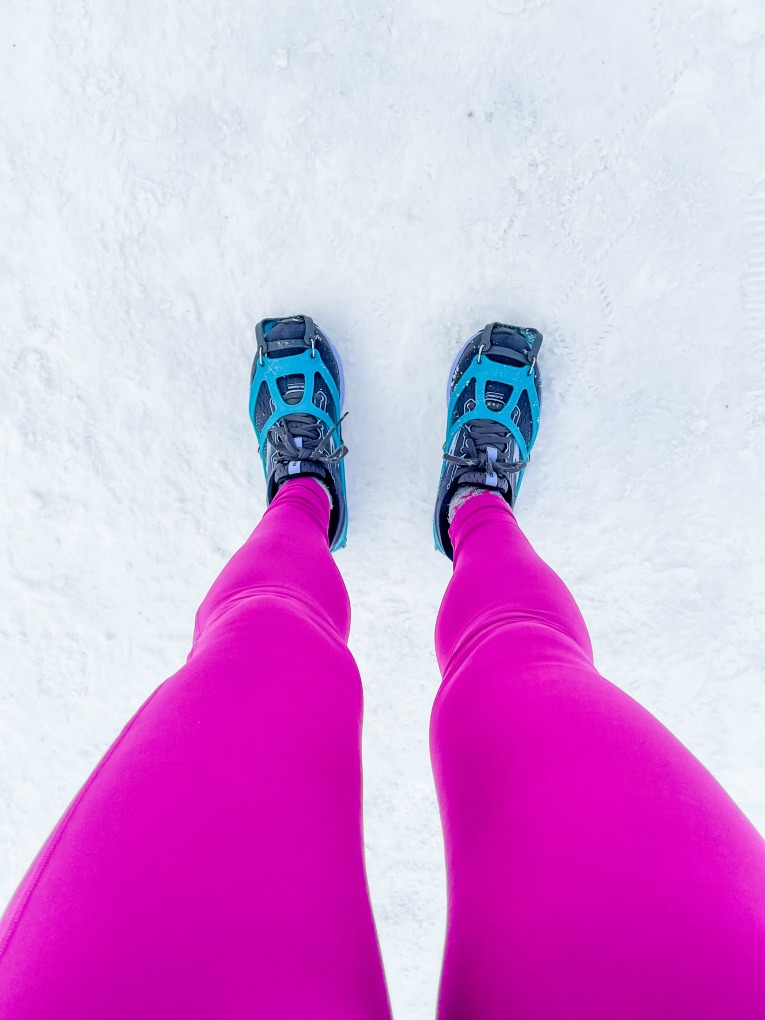 Sunday: Dustin, Ruth, and I ran 4 miles together, then we picked up Matilda for a bonus mile with just her.
Summary: 57 miles of running, 2 virtual strength training sessions
I didn't do the Top 9 thing on Instagram for my own profile, but I did it for Ruth & Matilda's Instagram! (double_the_vizsla) 2020 was probably their favorite year, as we were home ALL the time. 🙂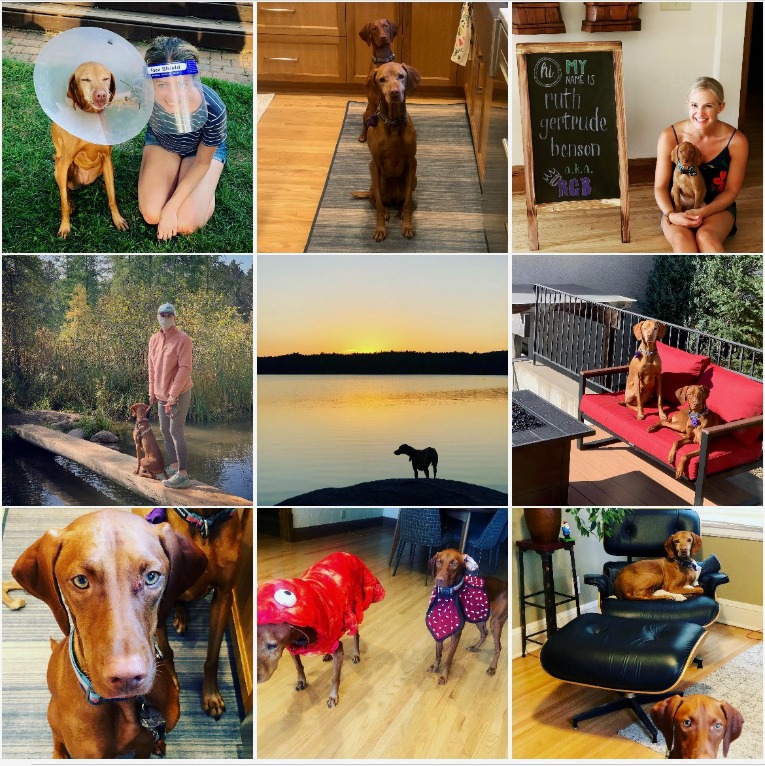 I'm linking up with Running on the Fly and Confessions of a Mother Runner Check it out!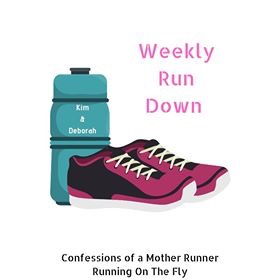 (Visited 255 time, 1 visit today)