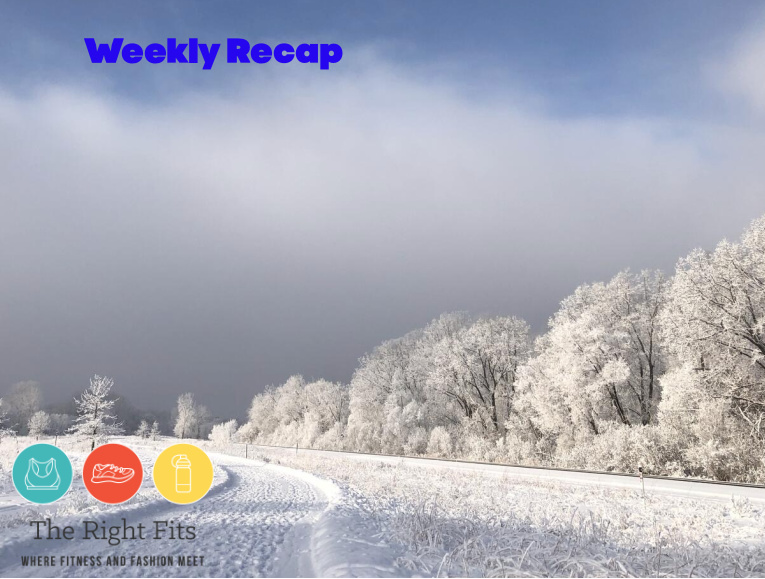 Sorry that I didn't post a weekly recap last week; it happens sometimes! I did share this post about what I learned about myself during the pandemic, check it out.
The reason for a missed recap is that I did decide to cut back a little- on social media AND in running. I spent way too much time in front of a screen the past two weeks. With running, I thought it would be good to dial it back as well. In a non-Covid year, I would have run multiple marathons and therefore, would have multiple rest weeks and tapers built in the plan, but I haven't done that in quite some time. For just about a year, it's been 50-60 miles a week with 3 x strength training sessions with no breaks.

I don't have any injuries, but with the icy trails and frigid temperatures, it was easy to pull back a bit this time of year. So, I kept last week very low-key and then eased back into it this week; a reverse taper.
Here's how it all worked out.
Monday: 4 miles
Tuesday: Rest
Wednesday: 4 miles treadmill, Discover Strength Virtual 1:1 after work
Thursday: 5 miles treadmill
Friday: 5 miles treadmill, Discover Strength Virtual 1:1 after work
Saturday: 8 miles with my Covid-bubble of friends, 1.25 miles with Ruth afterwards, for 9.25 miles total.
The "feels like" temp when I started the run on Saturday was below zero. For me, that meant two pairs of tights (Craft and lululemon), two pairs of Smart Wool socks, Kahtoola nanospikes, this AMAZING Patagonia Capilene Air Crew base layer (I swear by it) and my warmest-though-very-old Nike running jacket. I also wore an old Oiselle gaitor, a beanie, Craft mittens, and my new Athleta mask!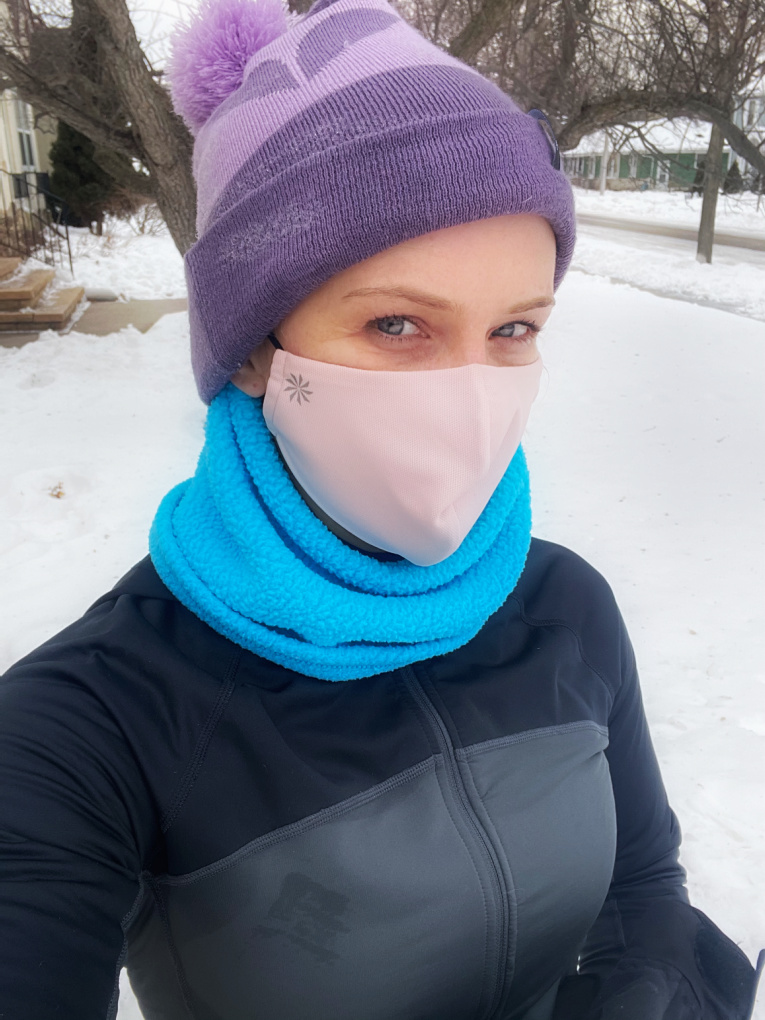 I ordered a package of masks from Athleta months ago and they were backordered forever. I was excited to finally receive them.
The mask was pretty breathable, but like any face covering in the winter, it did get a little wet and then frozen; I'd pull it down occasionally to let it thaw. Overall, it was still a decent mask option for running.
Sunday: More snow overnight on top of icy trails meant back to the treadmill. 6 miles this time.
Our Landice L7 was the best investment for the Benson household! We use it quite a bit; it's been icy enough lately that even my husband Dustin has opted for the safety of the treadmill. It's no less of a run just because it's on a treadmill!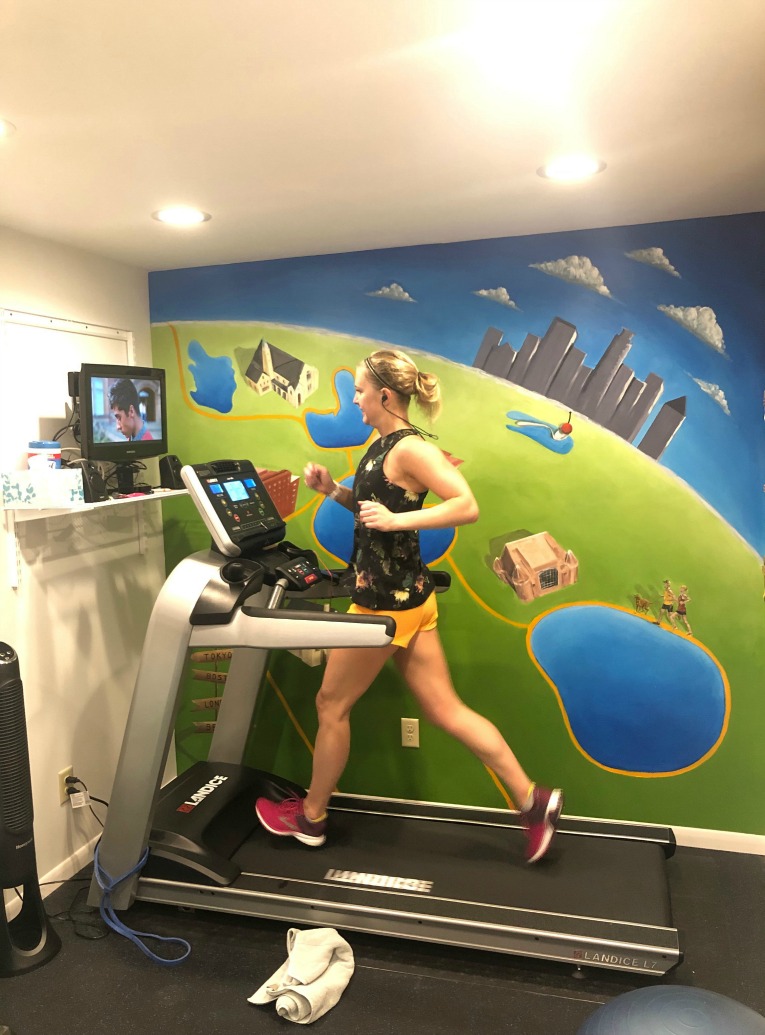 In non-fitness news, what a great week, right?
I have to admit I was quite distracted during work on Wednesday while the inauguration was going on; I kicked off the day with my favorite coffee mug (and a superhero muffin).
I don't know about you guys, but I couldn't get enough of the Bernie memes! Here are a few of my favorites:
Bernie at my favorite local running store!
This one is for the Minnesota State Fair lovers; Bernie getting a butter-bust carved in his likeness!
His mittens were made by a schoolteacher in Essex Junction, Vermont. But I have very similar ones made from upcycled sweaters that were made in Minnesota; you can buy them HERE!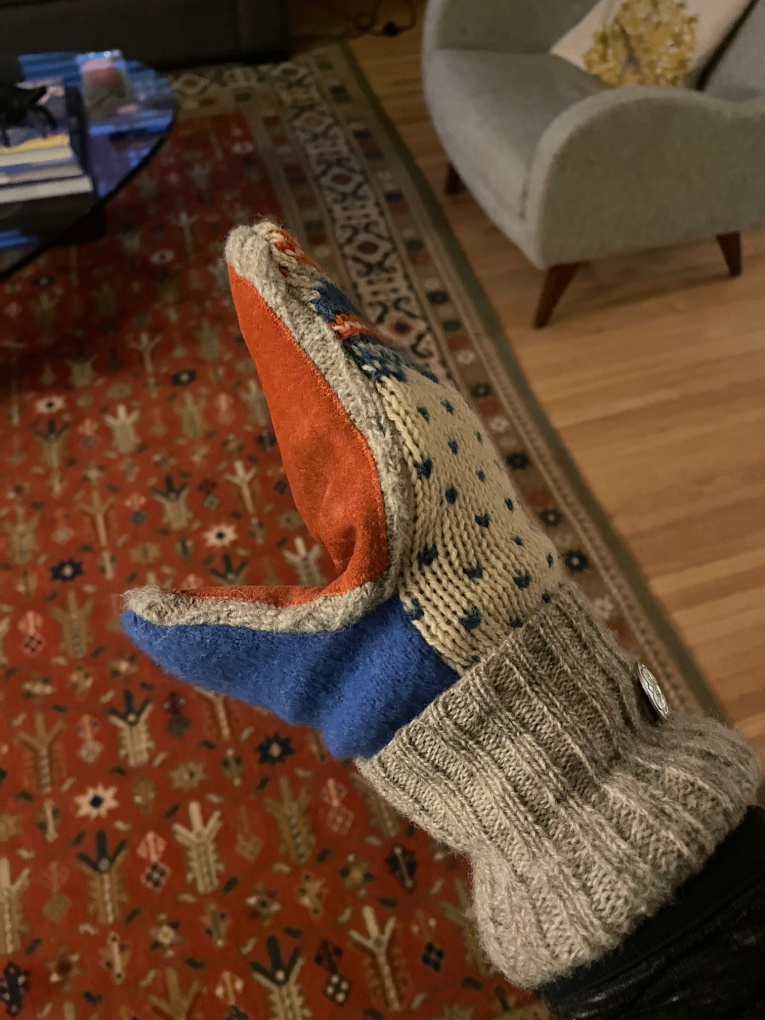 I'm feeling optimistic; I know the new variants of the virus are scary, but it's so great to know that there is a federal plan. A real plan.
I think I can let Matilda know it's safe to come out from under the blanket now. 🙂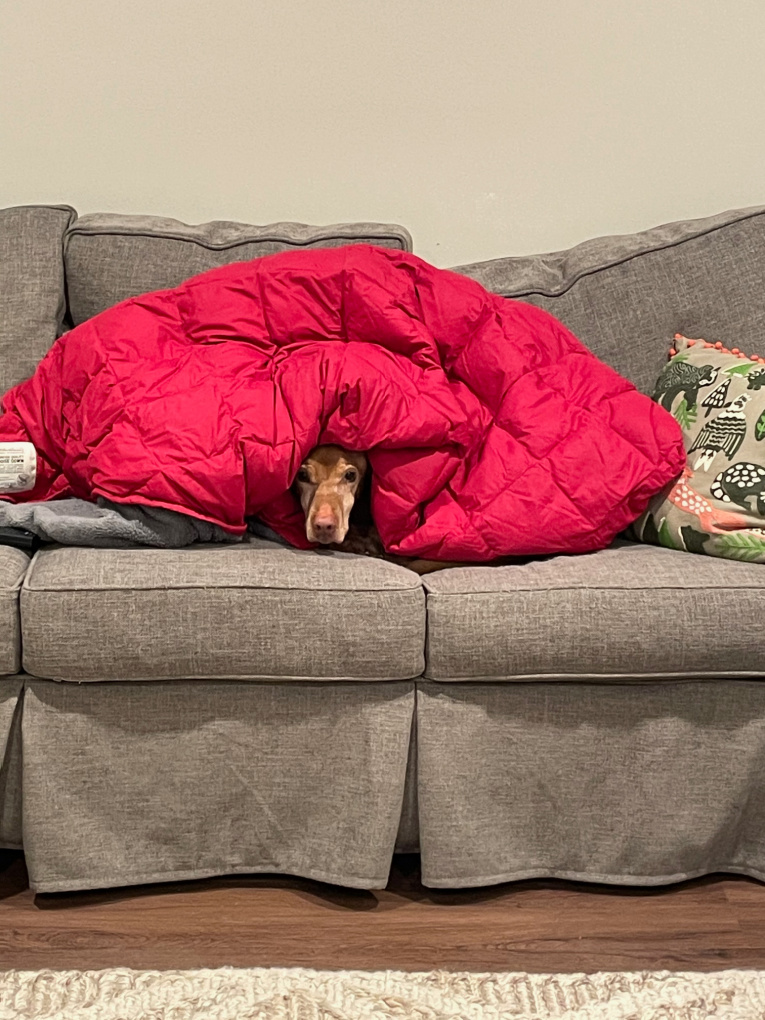 I'm linking up with Running on the Fly and Confessions of a Mother Runner Check it out!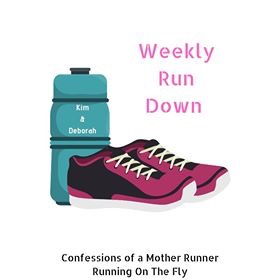 (Visited 283 time, 1 visit today)