Happy Tuesday!
Today I am linking up with two awesome bloggers, Kim from KookyRunner and Zenaida!
Be sure to check out their blogs as well as the others in the link-up!
Today's Tuesday topic is about favorite running brands! Read on to learn more about some of my favorites!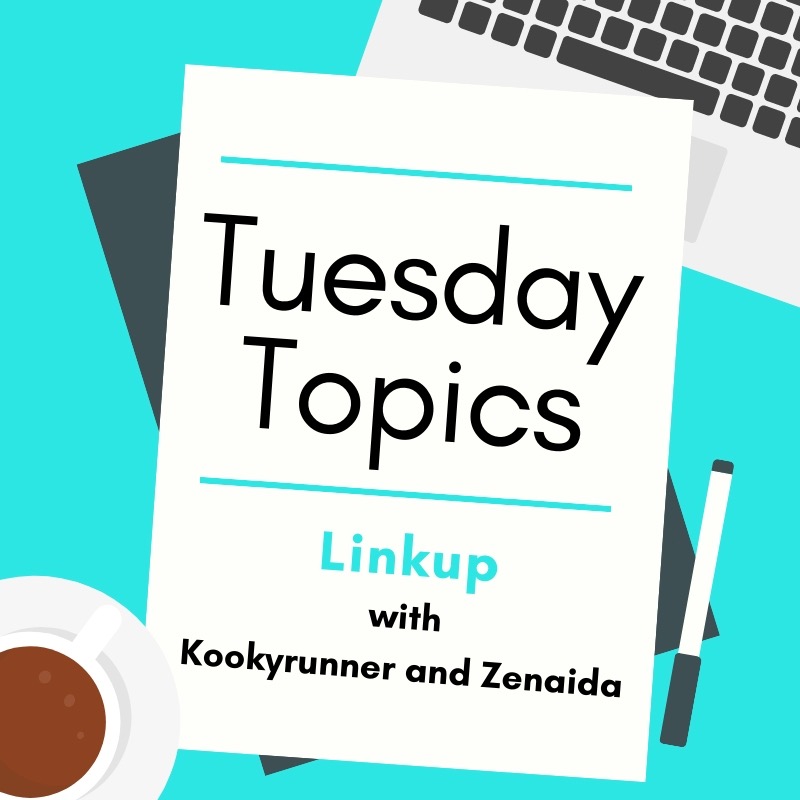 Oiselle:
One of my top favorite running brands is Oiselle. Women-owned, fantastic gear, great fit. I'm a member of the Oiselle Volee. In non-Covid times, this membership would offer a fun community of local runners to meet up with for runs and other events.
In covid times, I've probably bought more Oiselle gear than before, as my WFH attire definitely includes their Lux leggings!
For running, I love their roga shorts and their flyout tops (as pictured here!)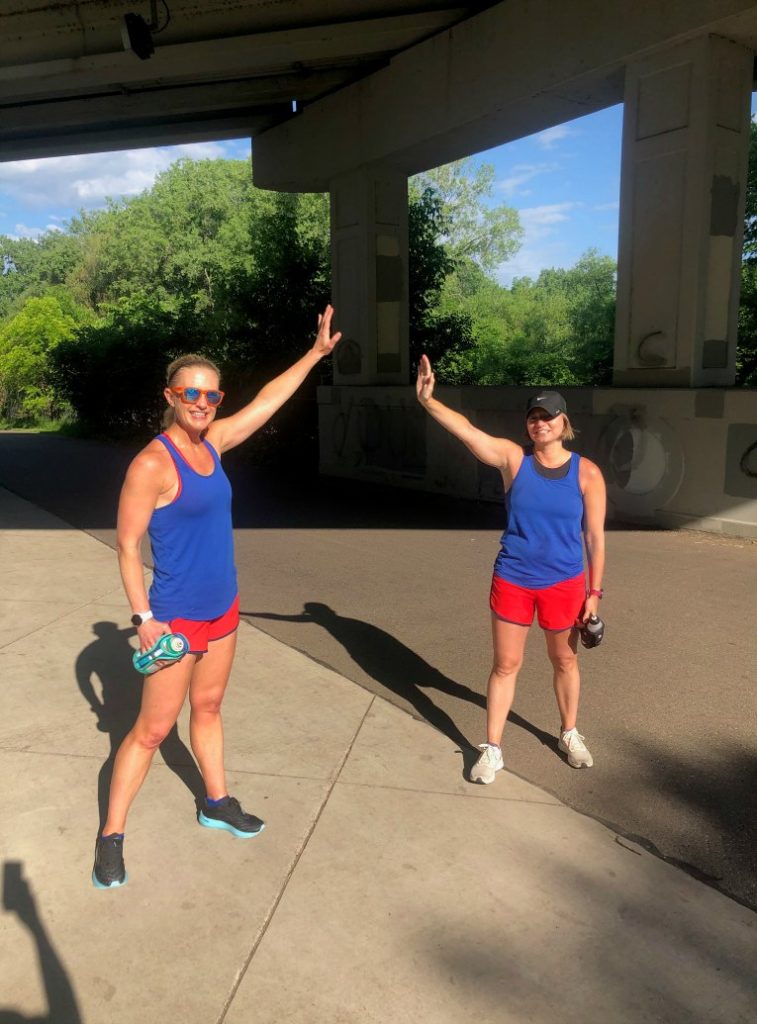 Love the passport tanks too (pictured below when twinning with Zenaida).
They are still one of the only brands with a watch opening in their long sleeves, which is genius!
Some of my favorite summer running crops are Oiselle too. (Shorts pictured below are Oiselle as well!)
Their winter gear is getting better; the thing is, I don't think it gets quite as cold in the Pacific Northwest (where they are based) as it does in Minnesota. Our winter running gear has to be pretty intense, ha! I haven't always turned to Oiselle for the REALLY cold running gear. For that, I turn to Craft, Athleta, and Sugoi.
But Oiselle does have some great base layers and medium-warmth tights.
Brooks (and Hokas!)
For shoes, I've stuck with Brooks for ages. Most of my marathons have been in Ravennas. Lately, I've been rotating in some Adrenalines and Glycerin, with Hyperion Tempos for speed. I have 'cheated' on Brooks recently with a few pairs of Hokas on easy days, but you'll mostly find me on the pavement in a pair of trusty Brooks.
OPE Running:
I would be remiss to exclude my latest local find: OPE Running! Handmade by one woman in Minneapolis, their products are limited, but I particularly love the shorts I have. The tanks are great as well. Check them out!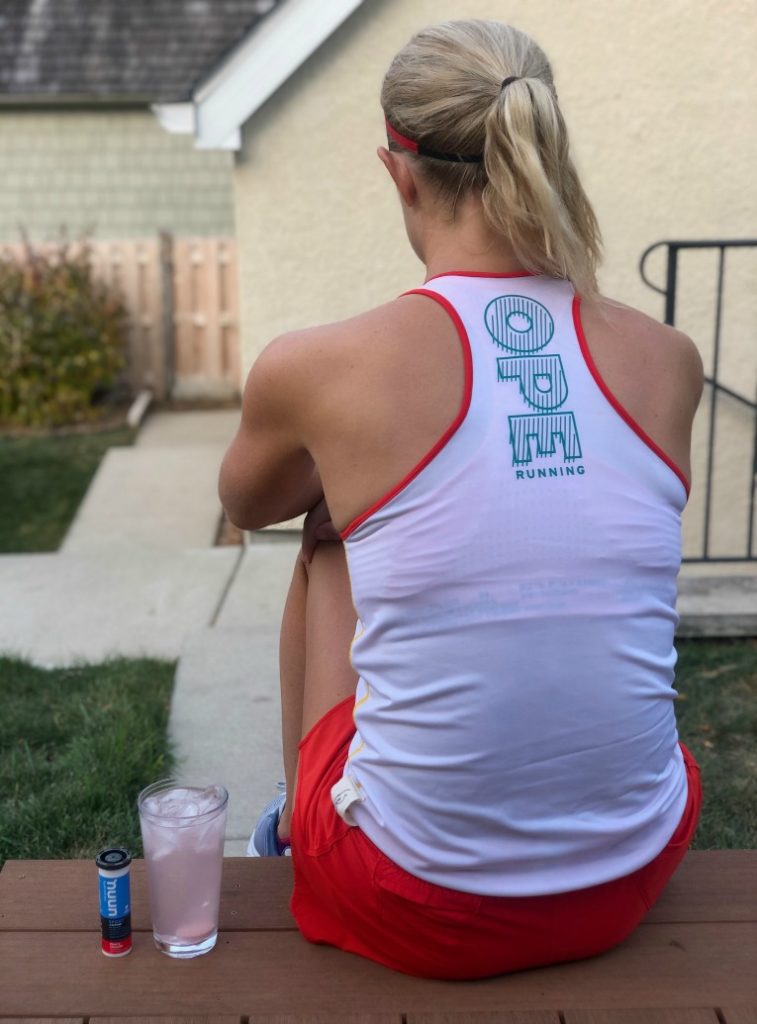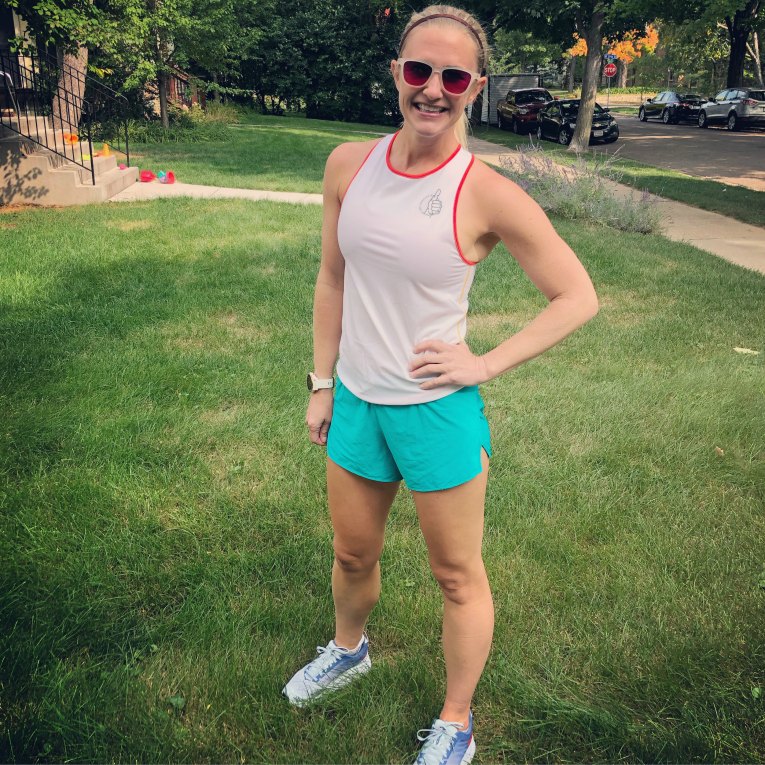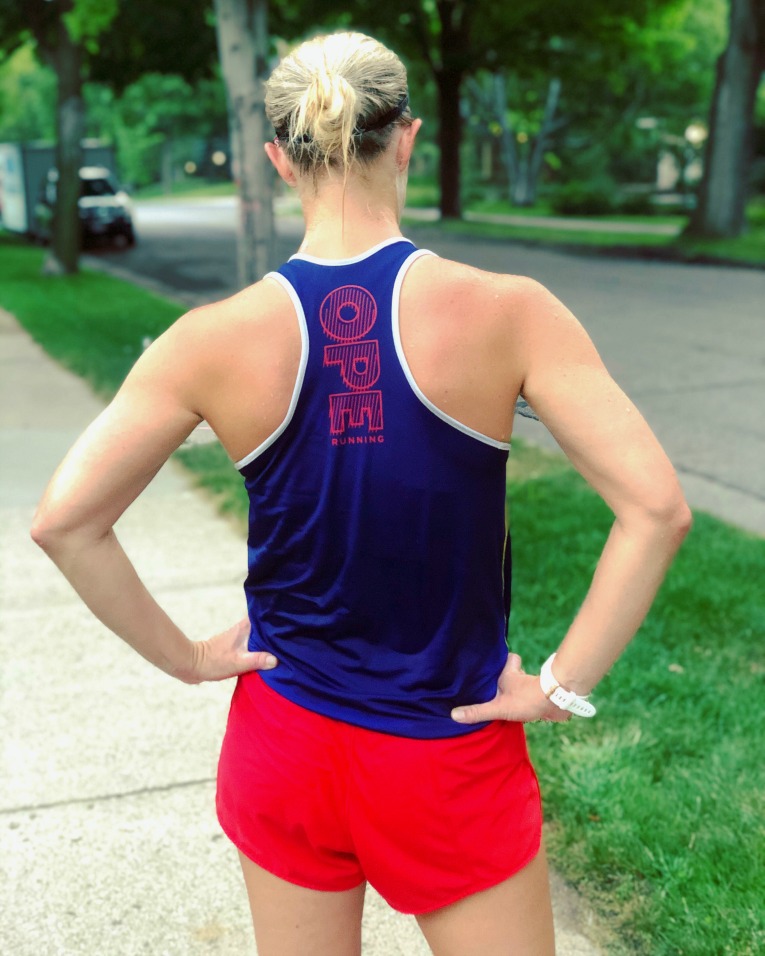 Athleta:
Though I feel Athleta is strongest in athleisure, they also make some of the best winter running tights. Their Rainer tights are awesome.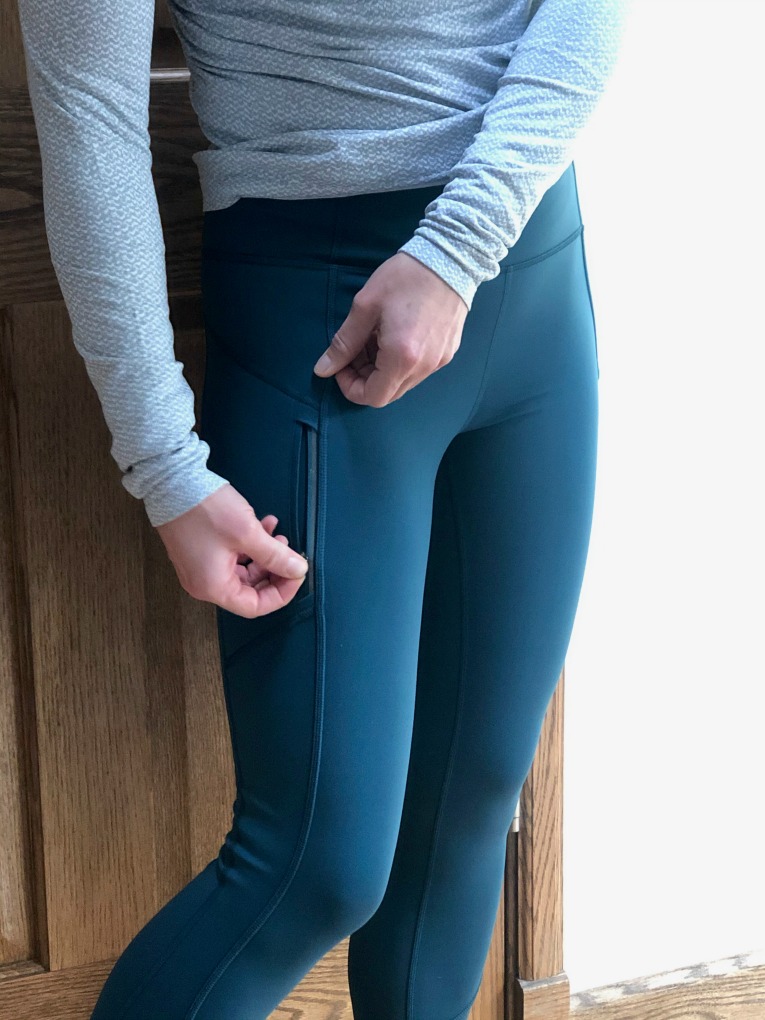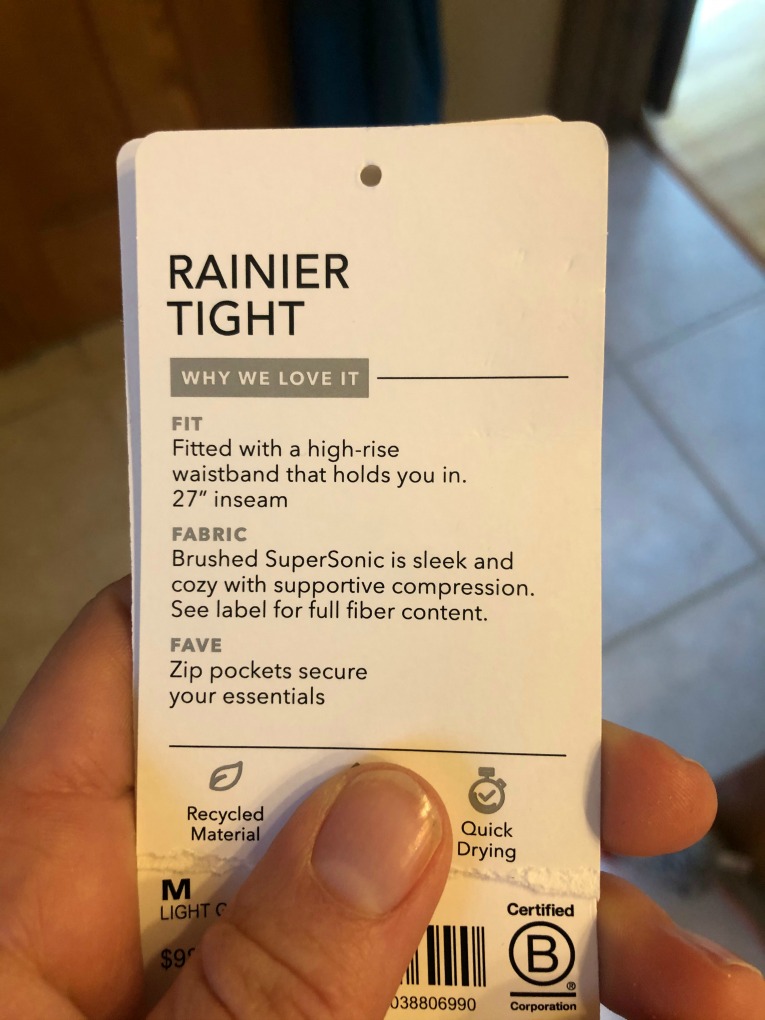 NUUN:
Not a running apparel brand, but my tried and true hydration product is NUUN. Cherry limeade is my latest favorite flavor. I probably drink two capsules a day, pre- and post- run.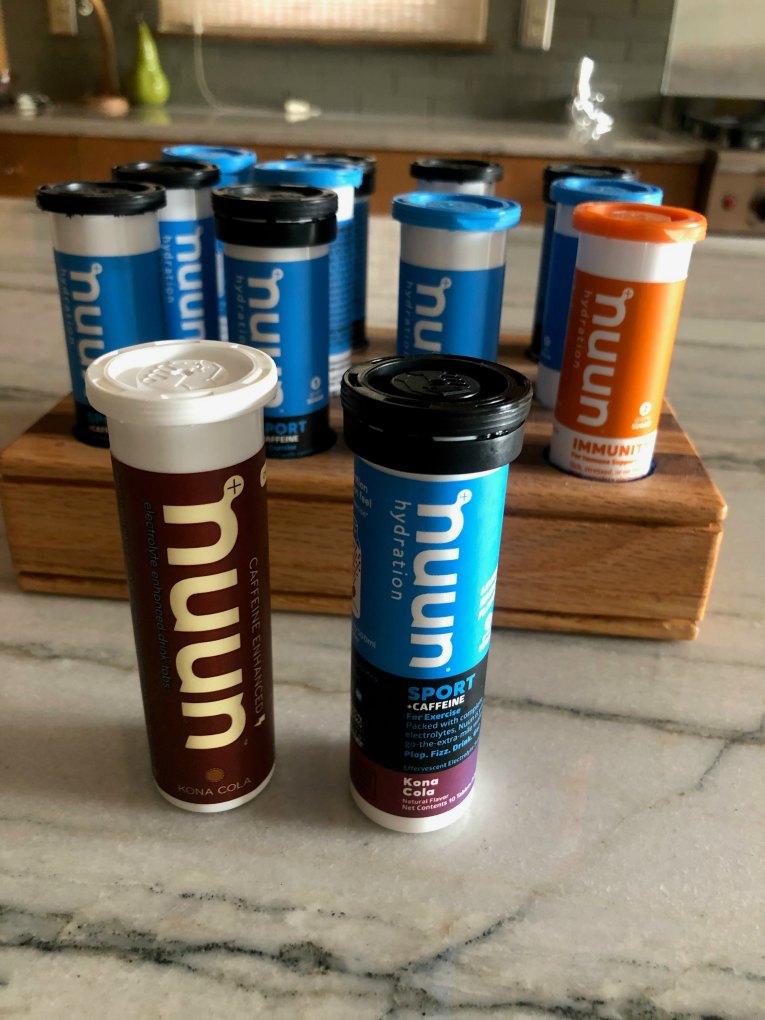 Looking for a unique holiday gift for a fellow Nuun fan?
My dad makes the wooden Nuun holders; I have a few 'in stock' to sell for $30 plus shipping if you're interested! They hold 12 Nuun tubes; it keep things organized and displayed in a beautiful handmade way!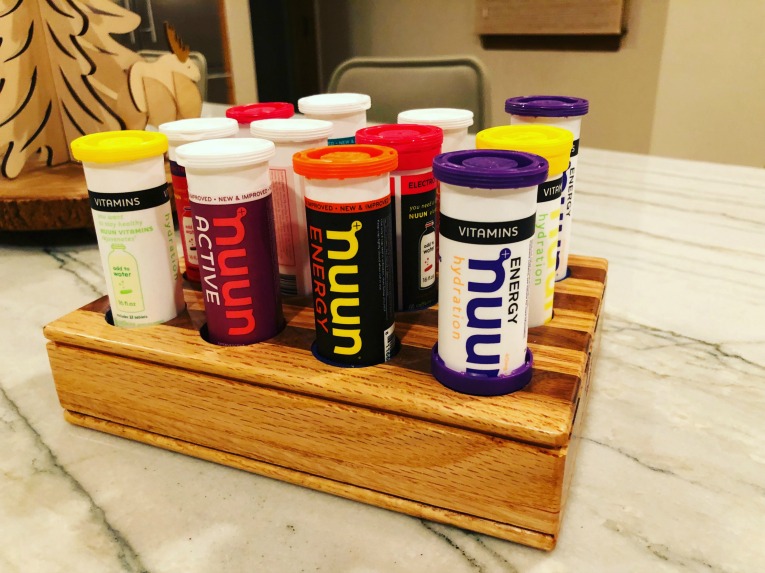 Lululemon:
Yep, still a fan of lululemon, especially for their sports bras. I keep coming back to them! They have some great winter running tights right now too.
Goodrs:
Of COURSE. I swear most of my sunny runs include a pair of Goodr sunglasses. They are affordable ($25!), so you lose or break them, no big deal! And they come in a huge variety of styles and colors.
ProCompression Socks:
Another obvious one that I often forget to mention is ProCompression! I have a ton of pairs of ProCompression socks, and they are my spring or fall transition from pants to shorts 🙂
I also buy into the science that they help with recovery, so I wear them after runs too, especially when WFH!
Stunt Puppy Leash
One final running brand that really only applies to those of us who run with a dog is a Stunt Puppy Leash!
I love this leash as it allows me to run with Ruth (or Matilda back in her youth) hand-free, with an adjustable waist that fits Dustin or me, and an accordion style leash that is easy to pull back when necessary.

Bonus? Stunt Puppy is a Minnesota brand! Can't beat it.
I know there are others I love too, but this post is already getting pretty long, ha! Be sure to check out Kim and Zenaida's blog to hear about other run bloggers' favorites as well!
(Visited 297 time, 1 visit today)