Another week, another weekly recap! My achilles felt pretty good this week, and I was happy to get out and enjoy some great October miles. This week included a birthday, an anniversary, and even a little bit of October snow!
Monday: Rest day from running. I did a virtual 1:1 Discover Strength session after work.
Tuesday: First 'speed' workout in quite some time; I've been dealing with the Achilles issue since August and probably haven't done much speed since July. The speed workout was a short one: 25 minute warm-up, then 10×1 minute moderately hard with 90 second recovery, and 15 minute cool down. 7.2 miles at 9:10 min/mile average.
At the beginning of the run, we stopped at this huge VOTE sign off of the Cedar Trail and placed our "I VOTED" stickers there!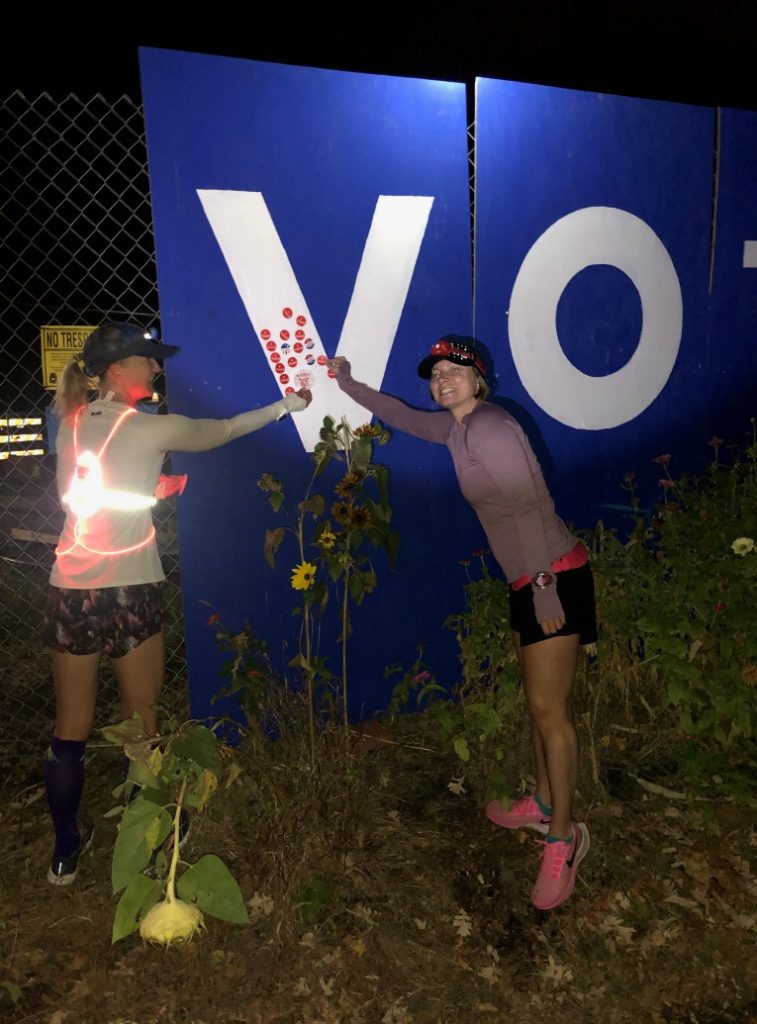 Wednesday: 8 rainy birthday miles!
When I woke up, I considered texting my friends to cancel, but I decided to tough it out. It only rained for the first few miles and wasn't quite as bad as I expected. It usually isn't, right? I was glad I went in the morning as we had 50 mph winds later in the day and that would have been worse than rain!
Some Cardigan donuts arrived from my work team later that morning. We've been slowly making our way through them all week.
Virtual 1:1 Discover Strength session after work.
In terms of a birthday celebration…well, birthdays in the time of Covid are a little different! We did get takeout from Young Joni but overall low-key like most celebrations these days.
Thursday: Another workout: 30 minutes easy, 20 minutes at 8-8:15, 15 minutes. It was COLD when I started- my first mile was a 10:45 as I tried to warm-up and wake-up! But the 20 minutes at 8'ish felt pretty good. 7.2 miles total at an 9:05 min/mile average.
Friday: I had to start work pretty early, but then had a break and snuck out for a quick run with Ruth, 4 miles at an 8:20 min/mile average.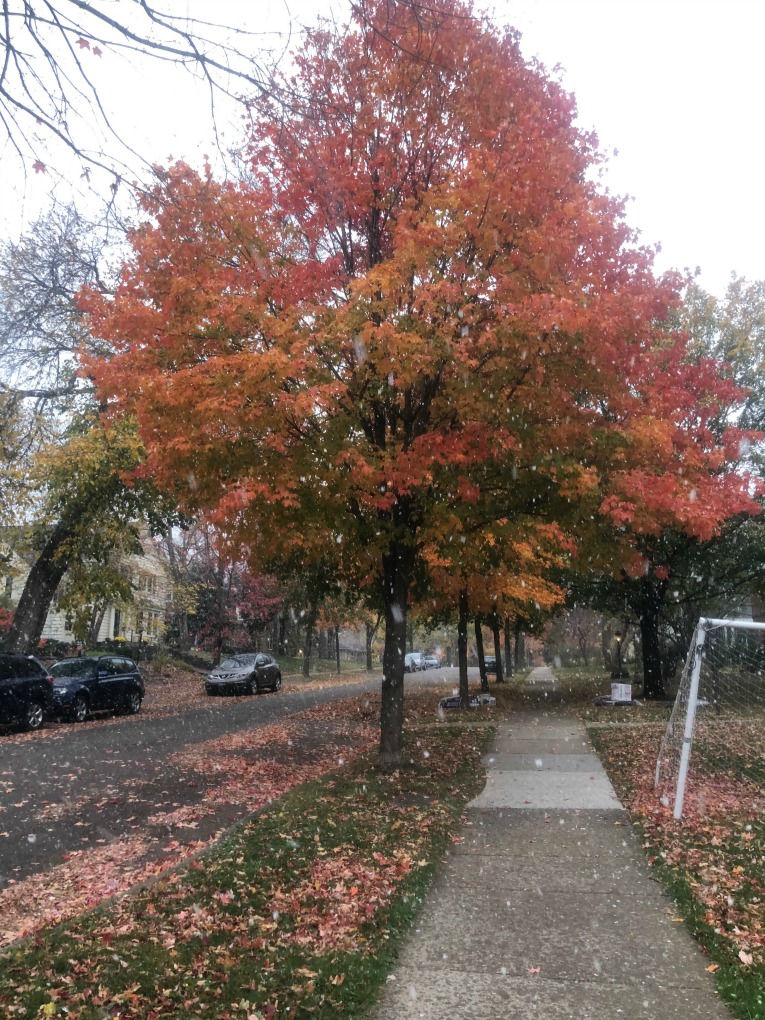 Halfway through our run, it started to SNOW! Yep, snow on October 16. The flakes were huge and actually quite pretty, but Ruth was not happy about it.
She does not look pleased, does she? Neither was I, to be honest! But it didn't stick around.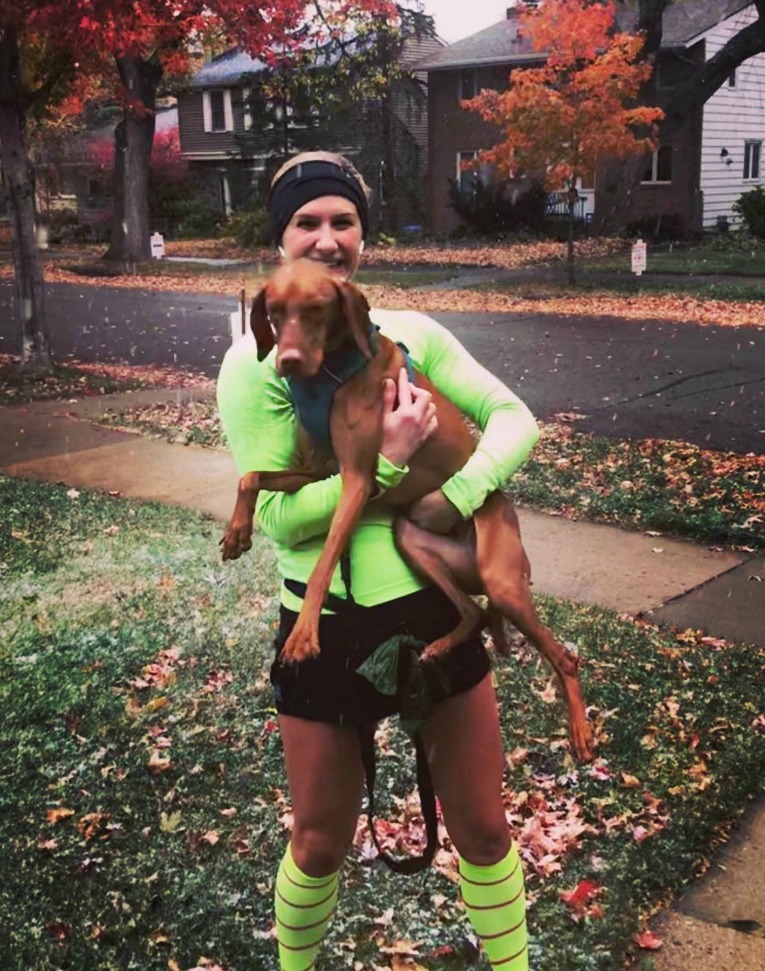 I did my 3rd virtual strength training of the week after work with Discover Strength.
Saturday: Long run day! These October Saturday long runs have been so nice lately. I covered 12 miles at a 9:10 min/mile average.
We visited the VOTE sign again to add a few more stickers!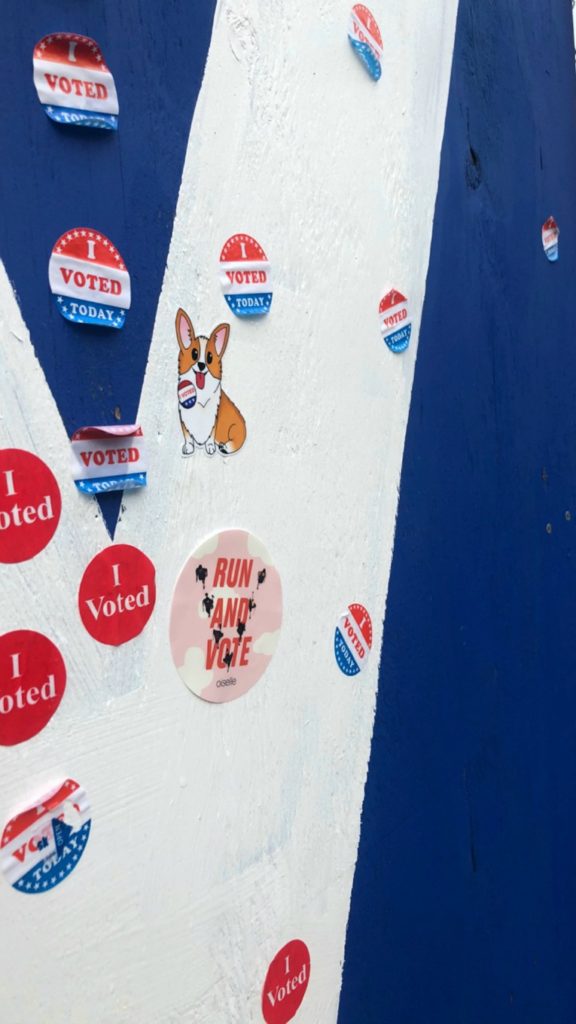 I had another albino squirrel sighting as well on the long run!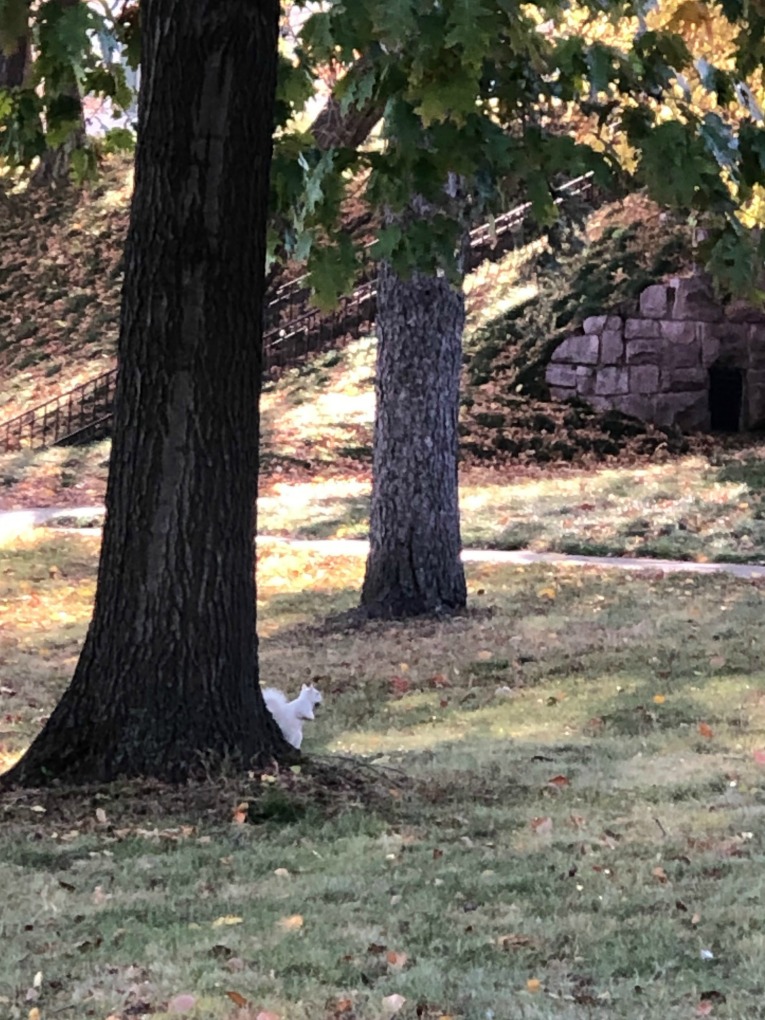 That evening, we got a special anniversary takeout meal from Alma and watched the documentary "The Way I See It" which was incredible. Highly recommend it.

Take-out and a documentary- that's a celebration in 2020! 🙂
Sunday: Officially our 12-year wedding anniversary. We celebrated the best way we know, with a run together!
5.4 miles at an 8:11 min/mile average. It was chilly and Ruth wanted to run faster than my normal pace!
Time flies. I can't believe it's been 12 years.
Also, wear a mask.
Summary: 44 miles of running, 3 Discover Strength sessions. And that's a wrap!
I'm linking up with Running on the Fly and Confessions of a Mother Runner Check it out!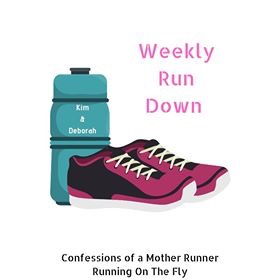 (Visited 266 time, 1 visit today)