What a great week! Minneapolis had a bit of a late autumn warm-up, which made for great running weather. Even better, my achilles is feeling decent, still a little sore in the morning, but overall not bad.
I am feeling good enough that I registered for an in-person 10k on Halloween! Twin Cities in Motion (the organization behind the Twin Cities Marathon) is hosting a 10k that runs around Bde Maka Ska and Lake of the Isles, with a start line less than 1/2 mile from my house. I hope I continue to stay injury-free to actually run a race in 2020! (Well, there was the Atlanta marathon, which seems like a lifetime ago!)
Here's how things worked out this week:
Monday: I switched my physical therapist to a place called Viverant, which has two locations very close for me, one right on Excelsior Boulevard in St. Louis Park and another right down France Ave in Edina. The St. Louis Park location is less than a mile from my house, so I jogged there, had the appointment, and then jogged home, picked up Ruth and ran 4 miles with her, for about 6 miles total for the day. Awesome 70 degree day for a sunny lunch run.
This new physical therapist dry-needled my calf; anyone had this done before? It was a very strange sensation, as she also use "stim" or electric stimulations on the needles when they were in my calf. She told me it was okay to run afterwards, but after the run, my calf was quite sore. Fortunately by the next day, the soreness was gone and the achilles felt pretty good. (Tight calves are often related to achilles issues.)
Tuesday: 8 miles before work with a few friends, 9:15 min/mile average. It's pretty dark when we start, so I wear this headlamp and this Noxgear vest!
Wednesday: 7 miles before work, 9:15 min/mile average. 1:1 Virtual Discover Strength session after work.
Ruth and Matilda love these sunny fall days too!
Thursday: Another PT appointment, this time at the Edina location of Viverant, which is exactly two miles from my house. I jogged there, had dry-needling again, and then jogged home for 4 miles, easy pace.
Friday: 4 miles before work with Ruth, 8:40 min/mile average. We had a sub-8 in there and I still felt okay; it's nice to see some of those pop up again! We also saw an albino squirrel on this run. Oddly enough, we have quite a few of these in my neighborhood.
Friday was 83 degrees in Minneapolis. So warm for mid-October! I drank plenty of Nuun after my run to stay hydrated.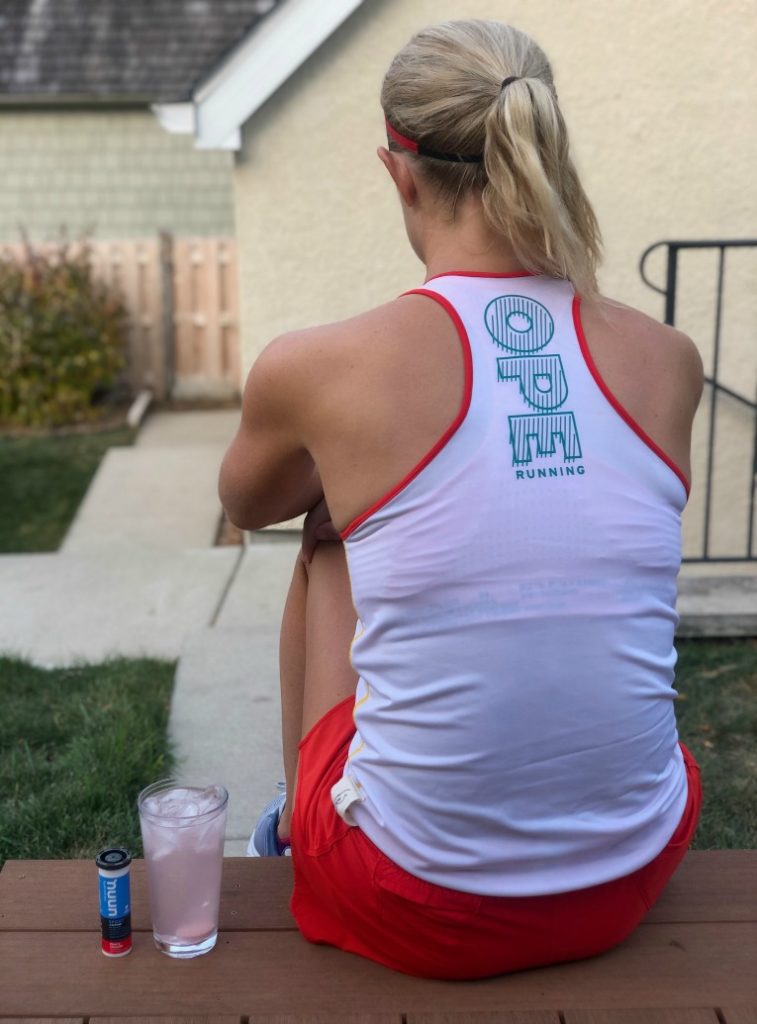 Virtual 1:1 Discover Strength after work.
Saturday: 11 mile long run with two friends, another picture-picture fall morning! 50 degrees, sunny, fall colors on full blast!
Saturday evening, our friends hosted a little socially distanced backyard Oktoberfest. And my friend Christie brought the most delicious cake from The Copper Hen for my birthday (which is the 14th). Thanks Christie!
Ruth played SO hard with the other dogs that were there, and at one point, she had some sort of accidental collision and cut her eye. Party over for Ruth! It seems to be healing up okay, but we will definitely bring her to the vet if it doesn't.
Sunday: 5.4 miles with Ruth and Dustin, 8:30 min/mile average. I wore some new fall colored pro compression socks!
Summary: 45 miles of running, 2 virtual strength training sessions. Two PT appointments. Lots of fresh October air!
I'm linking up with Running on the Fly and Confessions of a Mother Runner Check it out!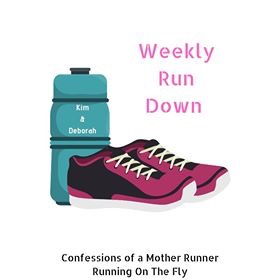 (Visited 299 time, 1 visit today)