October is my favorite month of the year! My birthday and our wedding anniversary are both in October. Usually there are all kinds of fall races happening, especially my favorite marathon, the Twin Cities Marathon.
So many great memories from TCM…This picture is from 2016, when I paced my sister Erin.
Of course this year is slightly different; TCM went virtual, of course. But I can still most definitely say that October is my favorite month, especially for running. The weather this week was so perfect; cool, crisp, a faint smell of bonfire in the air, combined with all the colorful fall foliage; it doesn't get any better than October in Minnesota.
I'm feeling more positive about running too, as my Achilles tendinitis seems to be healing up well, fingers crossed.
Here's how this week worked out!
Monday: 4 mile run with Ruth the vizsla pup, 8:45 min/mile, Virtual 1:1 strength session with Discover Strength after work.
Tuesday: 8 miles before work with my two running friends, 9:30 min/mile
Wednesday: 7 mile run before work, 9:30 min/mile. A virtual 1:1 strength training session over lunch.
I'm not in shape to be doing double runs, but two of my coworkers were meeting up on Bde Mka Ska for a run after work. I hadn't seen them in person since February, so even though I had already run, I decided to jog over to join them. The two of them have been just as conservative as me with regards to Covid, so I felt comfortable running near them. 4 more miles, 8:40 min/mile. 11 miles on the day. Achilles felt okay!
Thursday: 4 mile lunch run with Ruth the vizsla, 8:40 min/mile. A beautiful sunny fall day for a lunch run. I'll definitely remember the pandemic as the time when Ruth became a runner. She seems to love it and has all the energy in the world!
Friday: Final EWST (electoshock therapy) session for my Achilles tendinitis.
I strongly believe this treatment has helped me a ton. I'm so glad I decided to give it a try. It hurts SO bad when its happening, but I feel immediate relief and the healing is supposed to continue for the next 90 days or so.
I didn't run after the treatment, but just did a virtual 1:1 strength training with Discover Strength after work.
Saturday: My Achilles was feeling great post-EWST and it was a gorgeous October Saturday. This would have been the Twin Cities Marathon weekend on a normal year, and the weather would have been perfect.
Christie, Julie, and I ran to the bunny and back for 11.3 miles, 9:10 min/mile average. Best long run for me in awhile. Just a fun, fun morning.
If you remember from this spring, the bunny had a traditional mask on:
He's switched it up now for a new mask with a great message:
This perfect fall day was filled with several dog walks, a stop at Pyres Brewery to check out an outdoor market they held there and then takeout from a new pizza place in our neighborhood, Rosalia. Yum.
Sunday: Dustin, Ruth, and I ran 4 miles together on another picture perfect fall day. 8:35 min/mile. Achilles felt pretty good.
Summary: 42 miles, 3 strength training sessions. I really hope this Achilles thing is behind me now, but my coach is reminding me to be careful/conservative, of course, as I build back up.
I'm continuing with physical therapy for a bit longer to ensure its really gone-gone. But I am feeling optimistic that I can get back to full strength soon!
I'm linking up with Running on the Fly and Confessions of a Mother Runner Check it out!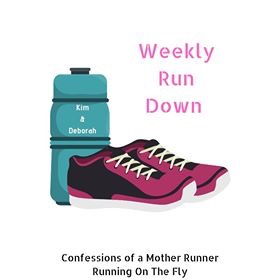 (Visited 221 time, 1 visit today)